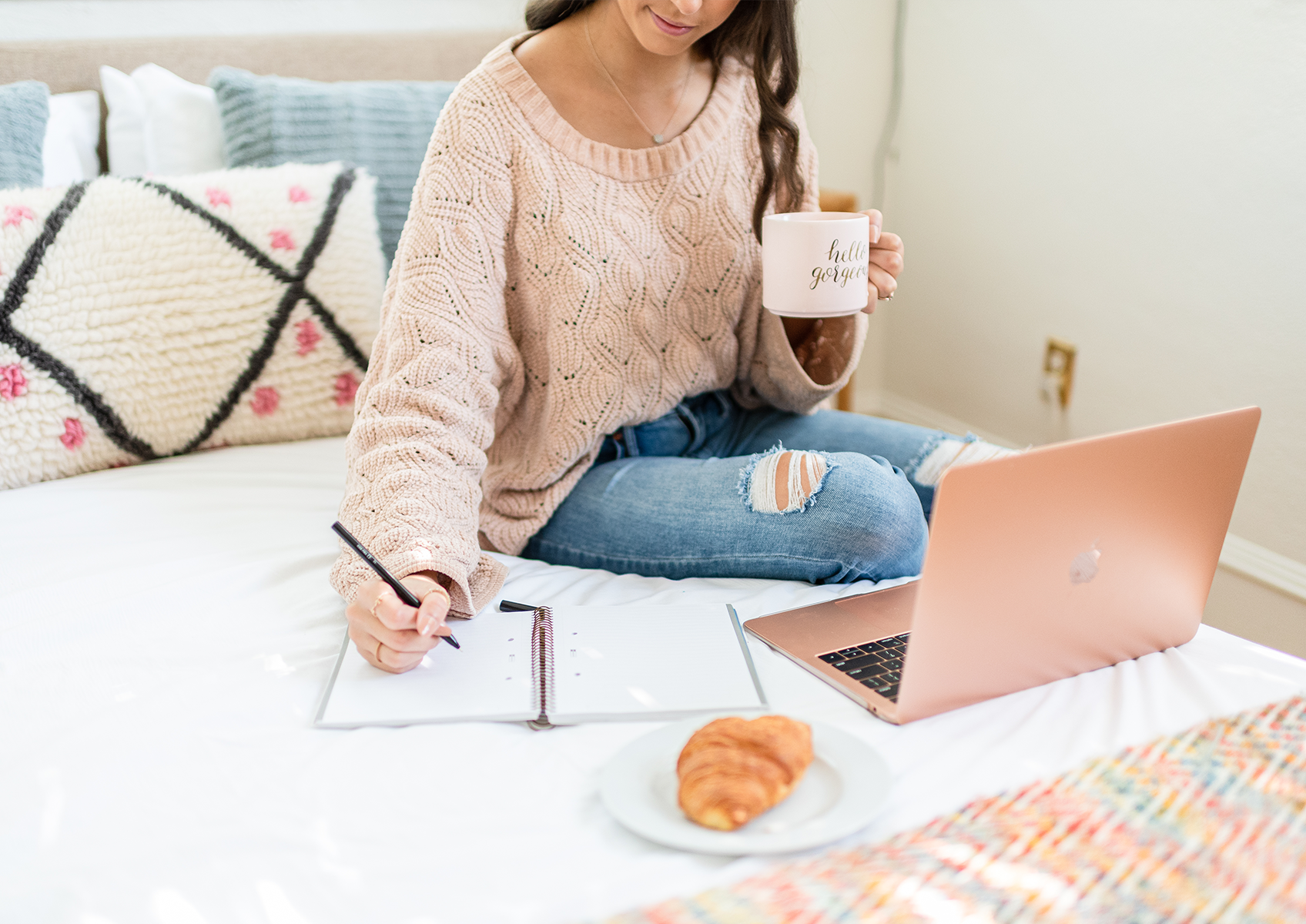 Tips to help you quickly plan and create content
Social media is an important part of most wedding pro's marketing strategies, but just because it is important doesn't mean it is easy! From figuring out algorithms and fighting writer's block, to finding time to schedule posts and researching the right hashtags, it can feel like the furthest thing from it. And, while it may never be the quickest task to check off of your weekly to-do list, it can become a heck of a lot easier—and today we are going to show you how! If social media is that thing you know you need to do but hate, keep reading to get our top tips to help you quickly make a plan, create content, and more easily manage social media.
How to quickly plan out your social media calendar
Doing anything quickly requires that you have a plan at the start, so the first step to speeding up your social media scheduling and management is to put a plan on paper. This doesn't have to be complicated by any means (you can simply open a Google doc to build it) but your social media plan should live somewhere that is accessible to the people who will help you execute it and should include:
The social media platforms you are going to use (knowing that you do not have to use them all and should focus on doing things really well on just a few)

The type of content you need to create in order to consistently post on those platforms (ex. portfolio images, brand photos, video content, graphics, etc.)

The topics or themes you want to cover (ex. inspiration, advice, how-tos, behind the scenes,

reviews

, etc.)

How often you are going to share on each of the platforms

Goals and/or things to focus on for each quarter
Pro-tip: Once you have your plan mapped out, put tasks with due dates in your calendar or project management system to help keep yourself on track.
From there, it's about working off of the plan to create a focused set of realistic and repeatable tasks. The main goal here is to limit the scope of what you can look at creating because more choices are not great when it comes to something that people already find overwhelming. 
Create some sort of very high level pattern to make it easy to know (visually) what you need to post. For example, it can be as simple a pattern as people, thing, people, thing—where after a post that includes a person you post a photo of a detail or a graphic  

Use your event calendar and blog calendar to guide your content planning. If you know you are publishing a blog post on a certain day, that should be the social media focus for the day. Likewise with your event calendar; you can focus your content on a particular wedding or event during the week leading up to it

Have a document with different combinations of hashtags you would use for each topic or theme (inspiration, advice, how-tos, behind the scenes, reviews, etc.) that you can copy and paste from. Be sure to edit the list as needed to make sure it makes sense for what you are posting
Lastly—consistency is key with posting and preparation! The next step is to make a standing appointment with yourself and create a routine when it comes to getting things created and scheduled. So, depending on your schedule, find the day of the week that is best for you and block an hour (or more depending on your social media plan) to schedule everything out for the next week or two.
Pro-tip: There are a lot of great social media tools out there but some of our favorites are schedulers like Later, Hootsuite or Planoly, graphic design tools like Canva, and apps to help create graphics for stories like Unfold, Stories Edit or Mojo. 
Caption prompts to get your fingers typing
Sometimes the major roadblock to getting your social media posts done and scheduled is knowing what to write for a caption. And, while sometimes it is totally appropriate to write something short and simple, the fact of the matter is that the captions you write are a marketing and conversion tool for your business. So, if you ever find yourself staring at an image with a complete case of writer's block, you can use these prompts to get your fingers typing.
For portrait photos:
Your advice about first looks

What goes into a timeline in order to make sure there is enough time and light for portraits

How to work with a photographer to create a shot list

Talk about the hair and makeup look and/or artist
For tablescape or reception photos:
Talk about the design process and what goes into creating a look like in the photo

Give a shout out to your favorite rentals companies and talk about your favorite pieces from their inventory

You can write about seasonality, centerpiece styles, bouquet styles or picking color palettes

Write about design or layout trends

Share a playlist of songs you know are perfect to get people on the dance floor or for cocktail hour
For ceremony photos:
Share your expert advice about picking a ceremony start time and location

Have tips about writing vows? Share a few to get people started

Talk about what goes into a load in and load out
For venue photos:
Share your tips or good things to know about different venues

Create a list of popular venues in your area

Talk about why you love working at a particular venue
For flat lay photos:
Share your advice about creating guest lists and collecting RSVPS

Talk about the different pieces people can consider including in their suite

Give a shout out to your favorite designers or calligraphers

Write about different calligraphy styles 
Ready to create a social media plan for yourself and get to it! If you need more advice about how to use social media for your wedding business, you can find it here.
Photo Credit: ColorJoy Stock