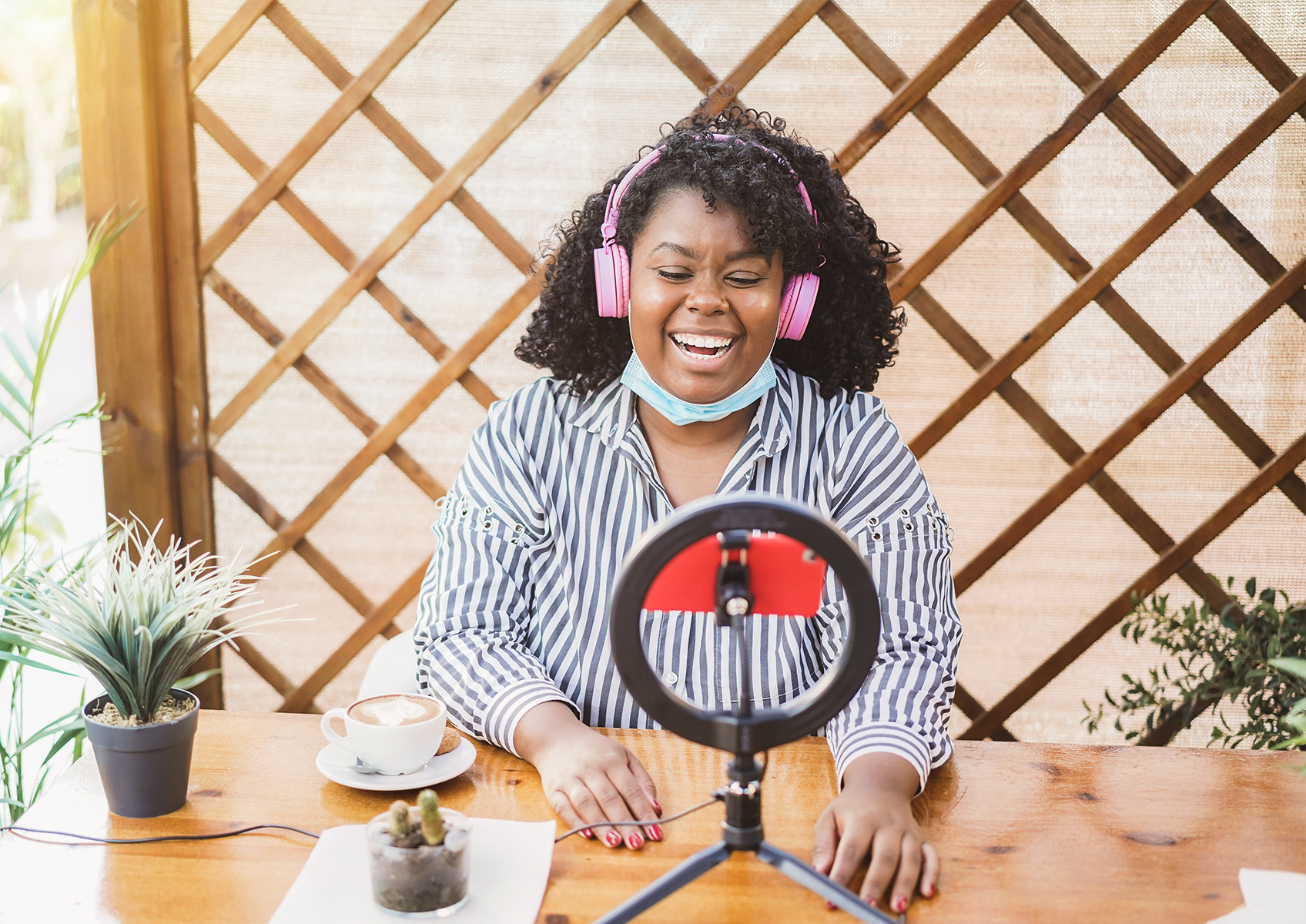 The
social media analytics
to look at and find out
Of all the time you put into your business, social media might be a close second to the time you spend providing your services. But, the thing is, unlike counting the leads in your inbox, this is not a quantity game—marketing your business on social media is much more nuanced than that. And, because we always want to help you get what you need to build your business, today we wanted to talk through your social media marketing efforts to see if they are really paying off. So, rather than measuring your success in screen time and followers, we're going to dive into the social media analytics that are important for you to know and measure success from.
Social media goals
Before we can talk about different social media metrics, we'd be remiss if we didn't start this conversation talking about setting goals. And, while every wedding pro is going to have a different set, it is important to think about why you are spending energy on social media and define some objective goals to figure out if it is worth your time (because, the reality is, social media is not an effective marketing tool for everyone). Once you've set your goals, you are better equipped to measure success by diving into things like Instagram and Facebook insights.
Understanding insights about awareness
When it comes to marketing your business, one of the biggest goals is to get as many eyes as possible on your brand. And, whether you call it brand awareness or brand recognition, sometimes this seemingly qualitative characteristic can be hard to measure. (Though that's one of the great things about your Storefront(s)—millions of engaged couples are searching on The Knot and WeddingWire for pros every month!) So, when it comes to understanding how many people might be aware of your brand on social media, it comes down to two important metrics: reach and impressions.
What is reach? Reach refers to the number of "unique viewers" that see your content. 
What are impressions? Impressions refers to the number of times any viewer sees your content. 
In layman's terms: Each person that sees your content makes your reach numbers go up but social media platforms might put your content in front of them many times (increasing your impressions). One of these social media metrics might be more or less important to you depending on your goals. 
Why are these important? Your reach and impressions are important numbers to understand because they speak to your brand's visibility (read: how much the algorithms are "letting" your content be seen). That said, these metrics are impacted by the next ones we are going to talk about—so keep that in mind.
Understanding metrics about engagement
If making sure your business is being seen by as many people as possible is important then getting those people to take some sort of action is too. Because, what is a business with a bunch of people watching but not buying? And, when it comes to understanding whether or not the content you share on social media is getting people to do something, there are lots of Instagram insights to look at.
What is engagement? Engagement is essentially any action someone takes to interact with your content or account. 
Pro-tip: If you want to calculate your engagement rate on a particular post, the industry standard and formula is the number of likes divided by your total number of followers then multiplied by 100 to give you a percentage. The average engagement rate is between 1-3%. 
Why is it important? Your engagement is not only a good measure of what "quality" content is for you and your audience but it also affects your awareness insights because the more people engage with your content, the more the algorithm will "reward" you with higher reach and impressions. 
What engagement metrics should you focus on? Social media is always a moving target in regards to what they hold in highest regard and, as we write this in January of 2021, these are the Instagram metrics you want to focus on. (Please note: there are too many social media platforms to cover in this piece, so we are focusing on Instagram here because of its popularity.)
Comments: Comments are great because they help you understand what is a conversation starter with the people who follow you.
Shares: Speaking of conversation starters, Instagram loves it when you create content that makes people want to share it with others. 
Saves: Since Instagram has the ability to create folders with saved content for future reference, creating and publishing posts that people want to come back to is a great idea. You can even encourage them to do so by including a CTA (call to action) in your caption.
Pro-tip: You can access these Instagram insights by clicking into a post and then onto "View Insights." You'll see the number of likes, comments, shares, and saves there.
Want to learn more about using social media? We have tons of articles for you to read here!
Photo Credit: DisobeyArt/shutterstock.com