Marketing
Website
What is SEO and Where to Start?
By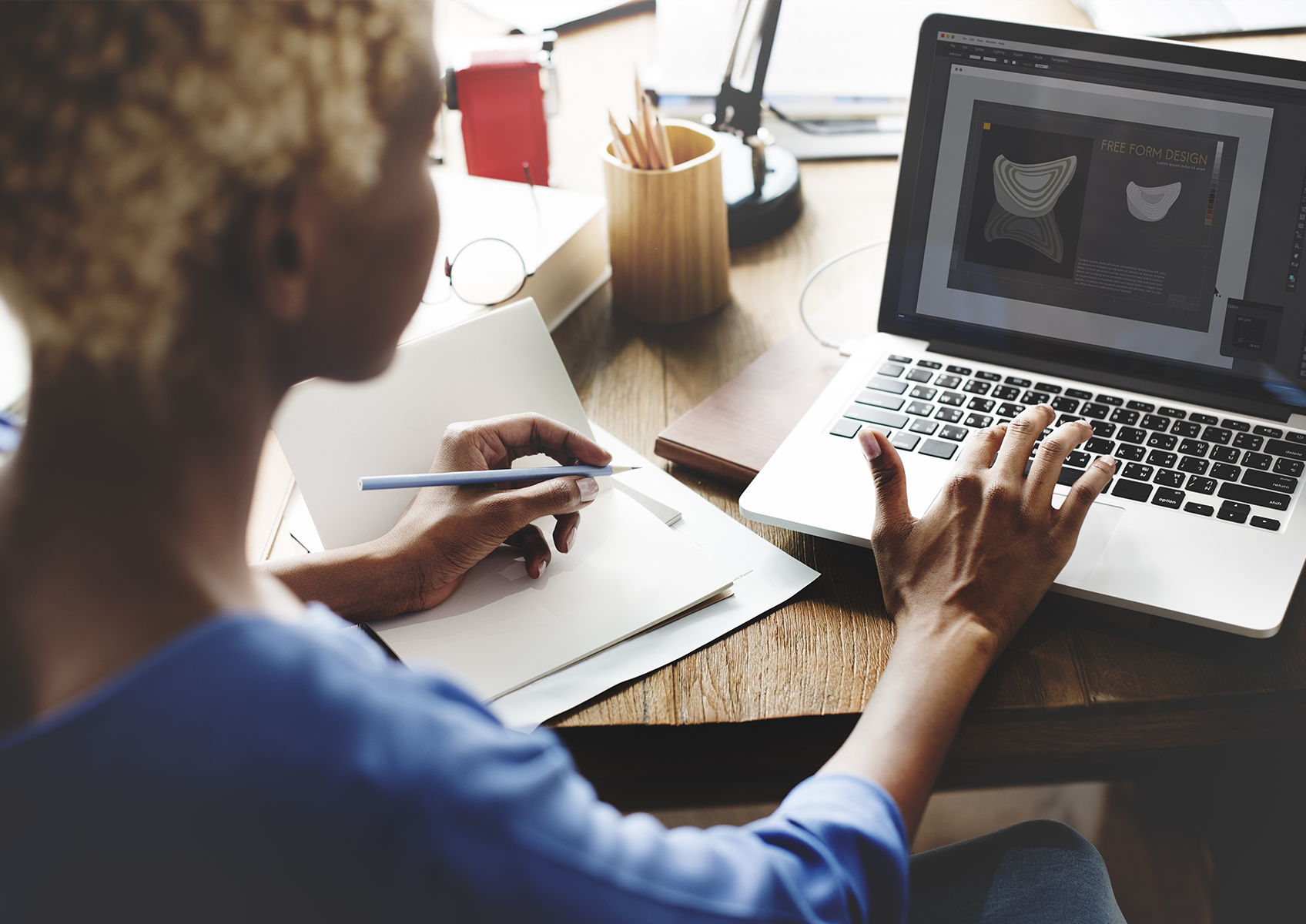 The basics of SEO & what you need to know and do
If there was ever something that made you feel confused, we'd bet that SEO makes the list. Because, when something feels abstract, too technological or even like a project too big to tackle, it's easy to roll your eyes and pour your energy into something else. The thing is, SEO is an important part of running a modern business and it's imperative that you understand the basics as well as how it gets done. So today, you can kiss that confusion goodbye because we are going to answer the question, "What is SEO?" Read on to learn the answer (explained in plain English) and what the most important moves for you to make are.
Important SEO terms to know 
Before we dive into talking about SEO and what you need to know in order to do it, it's important to make sure you understand the basic terminology. Here are commonly used words and what they mean:
SEO: The abbreviation for "search engine optimization"
Search engine: A program or database you use to find answers or resources. Two examples are Google or Pinterest
Keywords: Descriptive words or phrases about your business; usually related to what a person would use to try and find a business like yours
Optimization: The act of strategically using keywords in your copy, on your website, etc. 
On-page SEO: The optimization of content that is on your website (ex. your website pages or blog)
Off-page SEO: The optimization of content that is not on your website (ex. your Storefronts on The Knot and WeddingWire)
Backlink: A link to your website that lives on another website
What is SEO and why is it important?
In a nutshell, SEO is something you do in order to make sure your wedding business and services get found on the internet by the people who are looking for them (whether they know you exist or not). SEO is related to and can be a part of your marketing/PR strategy, website, social media sharing, copywriting, and content and, when done consistently, helps your website rank higher in search results (i.e. work towards showing on the first page and closer to the top of the list). So, it is important because it helps put your business in front of more people who want to learn more about or hire someone like you.
Where to start with search engine optimization
You might have noticed that we talked about SEO being something that you do as opposed to something that gets done. And, that is because the more you optimize new content, the higher you will rank in the search results. So, where do you start? Here's our recommendation:
Step 1: Find your keywords
Don't be scared, this is way more straightforward than you think! Remember keywords are simply the words and phrases people are likely to type into a search engine, so starting your research is as easy as opening your computer and going to Google. Type what you think will end up with you finding your business (the type of services you provide and where you provide them are always a good place to start). Next, look at the first few pages of the results to make sure you are getting things that make sense and, if you are, write the keyword down and try to find 10 additional ones (you can pay attention to what gets auto-filled as you type and the related searches at the bottom of the results page for more ideas). Once you have your initial list, you can go one step further and use something like Ubersuggest to see how many people search for each keyword per month.
Step 2: Put them on your website
Now that you have your initial list of keywords, it's time to start putting them to work! The most important place to start is your website and optimizing it is mostly about knowing where to put them. You should use a unique keyword for each page (as opposed to the same one for every page) and here is where you should start:
Page URLs: On all pages other than your homepage and in this format www.yourwebsite.com/keyword-or-keyphrase
Page titles and descriptions: This is in the settings for each page of your website
Heading 1 or Heading 2: These are text formats and show as the larger text on your website
Copy: You should should use your keyword twice for about every 800+ words 
Image file names: You can optimize your photos too! Before uploading them to your website, change the file names to include your business name and a keyword. This is the format you should use your-business-name-keyword-or-keyphrase.jpg 
There are additional places you can put your keywords, but we'll save that for another piece that walks you through additional ways to work on your SEO.
How to continually work on your SEO
Feeling confident about building a strong SEO foundation and curious about how you can continue to work at it? We'll be sure to go more in-depth about ways to do just, but in the meantime this is what you can focus on to make sure you are always making progress:
Optimizing the content on your website every time you add something new

Blogging consistently and using broader keywords that are related to your business

Regularly submitting your work for publication to build backlinks
Photo Credit: Rawpixel.com/shutterstock.com
Let's grow your business together!
Start advertising on The Knot and WeddingWire, the top two wedding planning platforms.