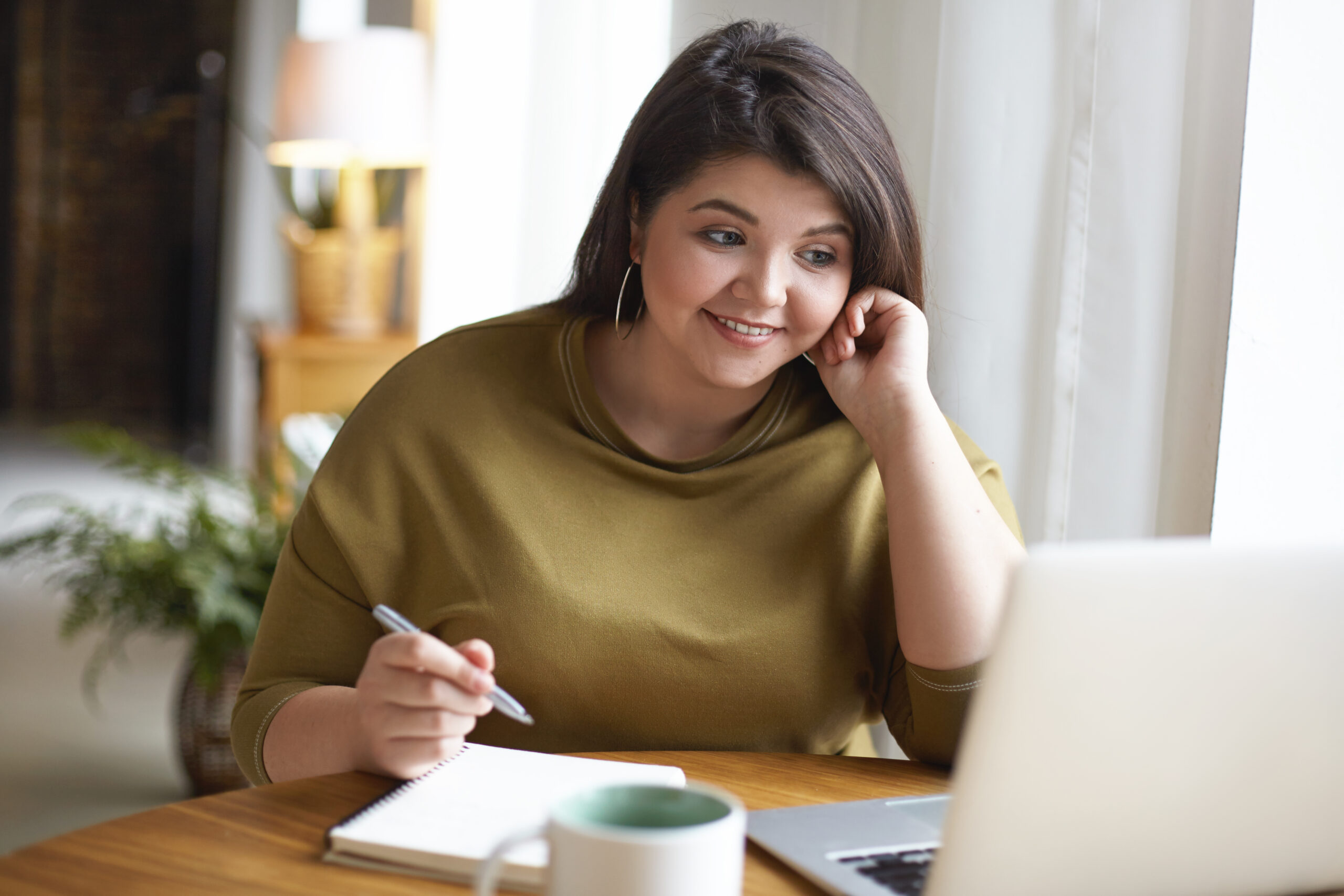 Here at WeddingPro, our team works hard to incorporate the feedback and learnings we receive from our pros to improve our products to help you achieve your business goals. Because of this, in 2022, we released a ton of exciting updates designed to make things like managing and replying to leads and getting in front of more couples a breeze. 
Curious about some of the updates we've made this year? Keep reading!
Grow your business in one easy place: The WeddingPro App
We couldn't talk about product updates without highlighting the new and improved WeddingPro app. The app makes it even easier to manage your Storefronts on both The Knot and WeddingWire on the go in one easy place. From replying to messages and viewing your analytics to requesting reviews from your couples and getting support from our Help Centers, the WeddingPro app can help. So, if you haven't already, download it today (or schedule a demo to sign up for WeddingPro to take full advantage of the app!)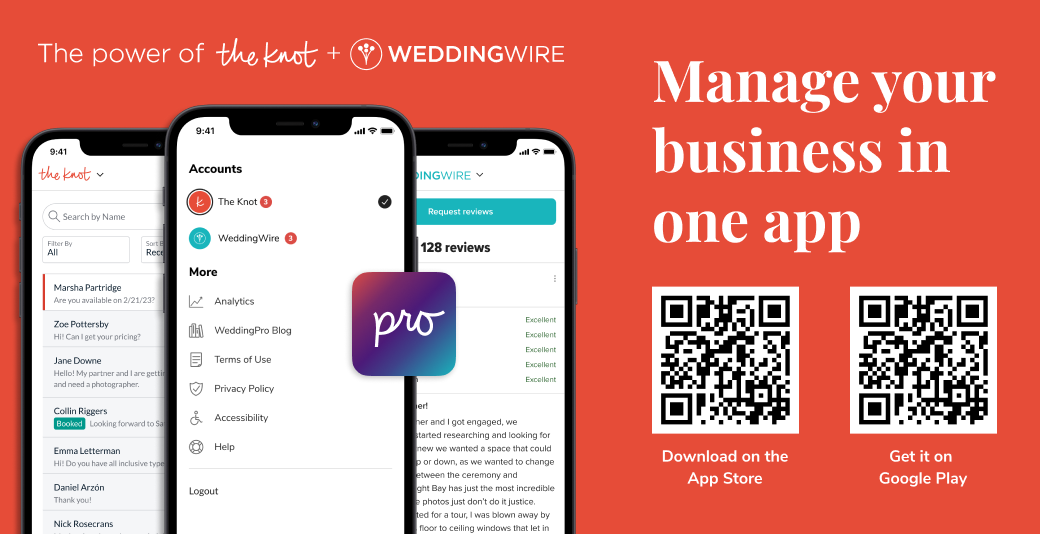 Get your questions answered with our improved Help Centers
Speaking of our Help Centers, this year, we've updated our Help Centers on The Knot and WeddingWire with new content to help answer all of your questions. We also made them more accessible across our site and in your account to make sure you can find quick-and-easy answers right when you need them.
Upload a pricing PDF for couples to view
Even though this feature has been available to pros in specific service categories, we've made it possible for every pro who wants to showcase pricing directly on their Storefronts to upload pricing PDFs. 
Couples can find you even more easily 
Our top priority is to help couples find and connect with the pros they need for their wedding more easily and to showcase pros to couples throughout our sites. So, we've created new ways for couples to find vendors based on vendors they're already in touch with. For example, if a couple has booked a venue, they'll now be able to discover and reach out to pros who have worked with that venue. How cool is that?
Always be top-of-mind with additional message alerts
To ensure you have every opportunity to score responses from couples and avoid getting ghosted, we've started sending additional emails to couples to remind them when they have a message from a vendor awaiting their response. 
Pro Tip: Once a couple responds, reply quickly to win their business—couples are twice as likely to respond if you reply in less than two hours.
Reduced friction to promote more inquiries 
One of our main goals for product updates is to reduce friction in the inquiry process so couples can connect with our pros as easily as possible. One thing we've done this year to reduce that friction is optimize our inquiry forms. We've reduced the number of fields couples need to fill out on the form, which gives you more opportunities to ask low-lift questions to your prospective clients to get to know them and their wedding details.
Upcoming product updates
Now that we've touched on some of our favorite 2022 product updates, let's look ahead to 2023. Hungry for more ways to understand how you're doing on The Knot and WeddingWire? Stay tuned for the ability to do just that with WeddingPro Insights. We can't divulge too much about this update just yet, but trust us when we say that if you think the updates above have improved your product experience, you haven't seen anything yet. Stay tuned for more info about WeddingPro Insights and additional exciting product launches in 2023!
Photo Credit: shurkin_son / Shutterstock.com