Your Top 11 Questions (and Answers!) About Reviews
By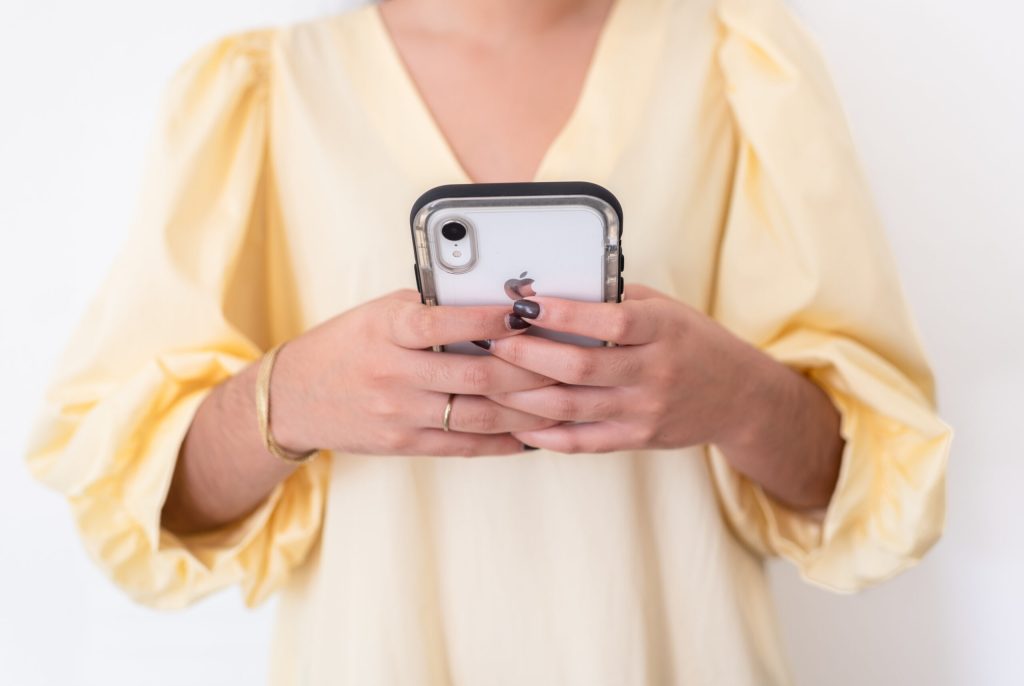 We talk a lot about how to get great reviews for your business over here at WeddingPro, and for good reason—87% of couples use reviews to select their vendors as they're searching for and hiring the best ones in their area. So, you can imagine that we get asked a lot of questions about client reviews (from both brand-new business owners and those who've been doing it for years). So today, we wanted to share the answers to the questions we see the most. Read on for the top 10 questions and answers about how to get reviews for your wedding business!
1. What's the earliest you should ask for a review?
A good rule of thumb is to wait 2-3 weeks after the wedding to reach out to your couple asking them for a review. That's enough time so that they probably will have gotten back from their honeymoon by then but close enough to the wedding that everything should still be fresh in their minds—which helps them write an honest and excited review.
If your product or service is delivered before the wedding, feel free to ask your clients at any point after they receive your final deliverable. But, if it's during the height of the wedding-planning process, they may not prioritize writing a review. So, be prepared to send out a couple of reminder emails to make sure that you can catch them when they have a few minutes.
2. How can you get couples to leave a thoughtful, personalized review? And one that includes your name?
The best way to get a personalized review is to make a personalized ask. So, when you sit down to make the request, take some time to craft a message that is personalized to them. Mention specific moments that you had together with your clients that they loved (for example, "I loved how we even got your uncle to dance" or "I'm so glad we were able to create a menu that honored both of your family's backgrounds") because giving them something specific to recall may help relieve any writer's block. Plus, it should encourage them to leave a more meaningful response! End your email by requesting that they leave you a review (rather than asking or telling). For example, "When you have a moment, please leave me/us a review on TheKnot.com about your experience. You can help us win Best of Weddings for the 3rd year in a row!" 
Pro-tip: Download our review request templates and customize them to make sure you are getting unique and personalized reviews on both of your Storefronts.
3. Do you have any creative ideas about how to encourage couples to leave a review beyond an email?
Honestly, an email works really well because it gives you the opportunity to drop in those all-important links straight to where you want your clients to leave a review. That said, we know a few pros who have figured out that sending a little something (a small gift) to their couples after the wedding day helps encourage them to leave a review. That being said, we're not saying you should send a gift in exchange for a review; rather, you might send your couple something as a token of your appreciation for them. When that couple reaches back out to you thanking you for the gift, that's your cue to ask them for a review. Don't have it in the budget to send a gift? Send a photo of you and the couple (either before the wedding or after the wedding) and wish them a happy first 10 days of marriage. It should have a similar effect in getting them to reply. 
Pro-tip: You can snag 8 more ideas to help you get more client reviews here.
4. How many times should you ask the same person for a review before giving up? Does it become nagging to keep asking for reviews when the couple promised to give one but hasn't yet? 
If you're trying to figure out how many times to reach out to a past client, a good rule of thumb is 3-5. First, reach out 2-3 weeks after their honeymoon, following up a week later. Then, if you still haven't received a review, make a note to ask them for one on their 6-month or 1-year anniversary. Beyond reaching out, it's vital that you make the review process as easy as possible for your couples. You can do that by:
Emailing them your Storefront link to make it convenient

Including sample reviews and direct questions to answer that makes it easy
5. Can I pin my favorite review to the top of my Storefront? How?
Yes! You can pin your favorite review to the top of your reviews list on The Knot and WeddingWire when you become a member. So, if you have a review that you're particularly proud of because they mention specific moments and name-check you and the team, you can add that to the top of the page so that couples read it first. Just make sure the review you pin to the top isn't too old—because recency matters when it comes to reviews. If your pinned review is from a year or two ago, that's okay, but make sure other reviews on your Storefront are from the last 12 months.
6. Should we be collecting reviews on both The Knot and WeddingWire or just one? 
Yes! WeddingWire and The Knot are two separate sites and provide two separate experiences for couples planning their weddings. That's why it's so important to make sure you're asking your clients for unique reviews on both sites.

7. Is it a problem if couples just copy and paste the same review onto multiple sites?
Yes! Asking your clients to just copy and paste the same review into multiple locations (like The Knot and WeddingWire) could actually have a negative impact on your page's SEO value. In other words, having duplicate content in both places could cause search engines like Google to rank your page lower than it would otherwise. How can you avoid this? Simply ask your couples if they're reviewing you in both places to mention something different on each one—and make it easy for them by sending a few different questions to seed their review with for each.
8. How do you respond to a negative review because the client did not follow contract rules at the venue?
Getting a negative review is never fun and the key is to give yourself some time to come up with a clear and articulate response. When you do go to respond to a negative review, follow this simple formula: acknowledge that the person is unhappy ("we're sorry your experience wasn't everything you had hoped it would be"), address the issue, and then explain what it is that you did to help fix it ("when your flowers did not arrive on time, we did our very best to find you an alternative flower that was as close to the original as possible"). You may not be able to change the opinion of the person who wrote the negative review, but your response will signal to future clients how you handle those sorts of situations and ultimately put you in a great customer-centric light.
Pro-tip: If you ever receive a false review or one from someone who doesn't meet the qualifications to write one on The Knot or WeddingWire, you can submit it for review and have it disputed. Learn how to dispute a review here.
9. How can I display my reviews from The Knot and WeddingWire on my website?
Your reviews are a powerful marketing asset for your wedding business, and it's a great idea to put them to work in places other than your Storefronts! Here's how to publish your reviews from The Knot and WeddingWire to your website:
In your WeddingWire account

, head to the "Reviews" tab and click on "Reviews Widget" in the side menu. Simply choose the widget color and then copy and paste the HTML code into your website. It will display your three most recent reviews and allow website visitors to access your WeddingWire Storefront to see more.

In your account on The Knot

, click on the "For Your Website" tab. Here you can copy and paste the HTML code for the "Couples Love Us!" badge into your website. Having this badge on your website will allow viewers to easily access your Storefront and reviews.
You can also use them to create content for social media. Here are lots of ways you can use client reviews on social media to get you started.
Pro-tip: You can increase the power of your reviews on The Knot and WeddingWire by asking your couples to record video reviews and then strategically put them on your website.
10. Should I hand-pick the couples I ask for reviews or ask everyone for one?
It might be tempting to only ask your favorite couples for reviews (or the ones you feel like are most likely to leave you a 5-star review), but you really should be asking all of your couples for one as a part of your offboarding process—regardless of how you think they might review you. That's because getting real and honest reviews is the most important thing—your reviews don't have to be perfect for a lot of reasons. 
11. Can I request reviews from my couples directly from my account on The Knot and/or WeddingWire?
You certainly can, and there are two ways to request reviews directly from your accounts. The first option you have is to send a customized link to your couples that walks them through the process of leaving a review on your Storefront (here is an example). The second is by sending them an email from your account or from the WeddingPro app!
Want to learn even more about how reviews work? Dive deeper into what you should know about reviews on The Knot and WeddingWire.
Photo Credit: ColorJoy Stock
Let's grow your business together!
Start advertising on The Knot and WeddingWire, the top two wedding planning platforms.