9 Wedding Businesses That Drive Rave Reviews Really Well
By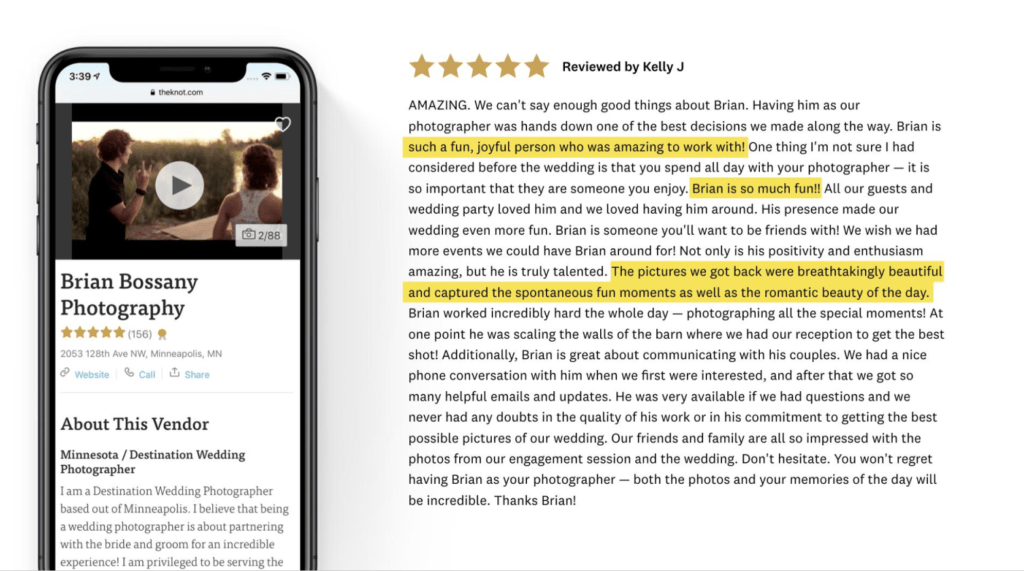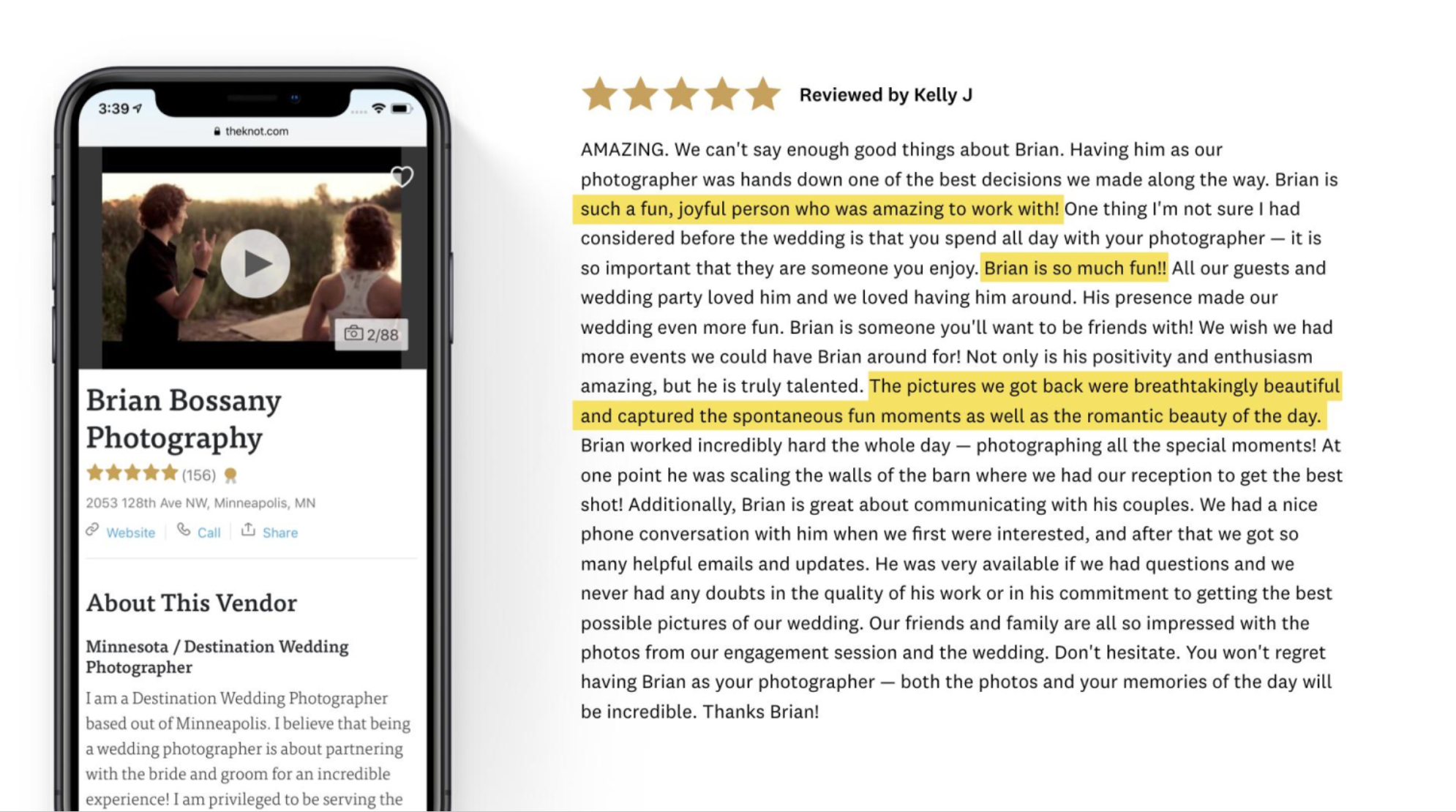 Reviews are one of the first stops for couples researching you and your business. In fact, according to a 2018 Local Consumer Review Survey, 84% of consumers trust online reviews as much as a personal recommendation! In other words, if reviews haven't been much of a priority for you in the past, it's time to hit the re-set button. And trust us, it's easier than you think. Take it from a few of our friends in the weddings industry who have built up their online presence with fabulous reviews that amplify their brands. Here, top tips for the taking from 9 of them!
Most couples will review your business if you ask. 
Yes, that's all you have to do is ask. Should you receive a negative review, learn from it and always respond professionally.  You can't change their opinion, but you can change their future outlook on your company Make asking a review apart of your post-wedding follow-up and always say Thank You.
– Desiree Dent, Dejanae Events 
Make the review writing process as frictionless as possible for your client.
Provide them the link to post it, sample reviews from other clients to get their creative review thoughts flowing and encourage them to copy and paste their review onto any platforms you advertise on…and give them the links to each unique one. Make the legwork of writing a review easy for them and your client will be significantly more likely to take the time to write one.
– Matthew Gencarella, byDesign Films 
I make asking all of my couples for reviews a regular part of my process, so that it is sure to always happen.
I have found that asking around 2-3 weeks after the wedding works best, so that's when I send each couple an email asking if they would take the time to write me a review, explaining why reviews (and recent reviews) are so important, and with the direct links to each place to make it easy for them to so.
– Bethel Nathan, Ceremonies by Bethel 
When it comes to consistently driving great reviews from your clients, it HAS to start with the customer experience.
Step that game up a notch! For us, there are specific things we do leading up to the wedding day, on wedding day and we have a post wedding gift that we send our couples as well. That post wedding gift usually triggers them to write an email to us showing their gratitude and appreciation. At that point, we respond thanking them and simply asking if they would mind copy and pasting that into an online review on The Knot/Wedding Wire. 
Kristen Wilson, Our DJ Rocks 
I think the key to massing a universe of great reviews comes down to consistently over delivering and leading with care. 
Always taking the time to do what you say and always say what you do. Think of all the couples who you work with and if you can make your relationship more personal, the odds of them taking time out of their day after their event to review your experience with you, ideally helping you, becomes not only stronger but more realistic.  
– Jason Jani, SCE Event Group
We have a very simple but efficient system in place. 
We have one person in the office assigned to reach out to all of our clients (via email) the week after their wedding and ask them to write a review on The Knot.  The email is previously drafted but we do make sure to personalize it to every client before we sent it. We also include the link to the review page on the email to make it easier for them.  Our company is based on volume and we do anywhere from 15-45 events per week. With this many events every week it does make it easier to collect reviews.
– Clara Hough, House of Hough
All of our new brides get a paper with their receipt that asks for a review on The Knot
Each stylist must verbally ask for it. Also. One week later, we follow up with an email asking for a review one last time. 
Virigina Gray, Ventura's Bridal
Follow up with one of the parents!
I always send an email telling them how great the night was, telling them that their guests had a great time, etc.  I end the email with "When you have a moment, please leave us a review on TheKnot.com about your experience.  You can help us win Best of Weddings for the 8th year in a row!"  We generally get a good response to that. I don't hound them about it, but I "tell" them to leave a review, rather than "ask" them to leave a review.
– Brent Bogan, The Chicory
There are two components for getting great reviews: providing exceptional service and following up after the wedding.
If your service isn't exceptional and you followup, you may get a mediocre review at best or at worst, get a bad review. If your service is exceptional but don't followup, the chances of your brides moving on with their life (honeymoon, choosing photos for an album, catching up on life and work after the wedding, etc.) is really high and you most likely will not be top of their mind. Following up and letting them know you loved being a part of their day is really important. Let them know that the best compliment they can give you is to refer others and write a 5-star review." 
– Meg Garmers, MG Hair & Makeup
Let's grow your business together!
Start advertising on The Knot and WeddingWire, the top two wedding planning platforms.