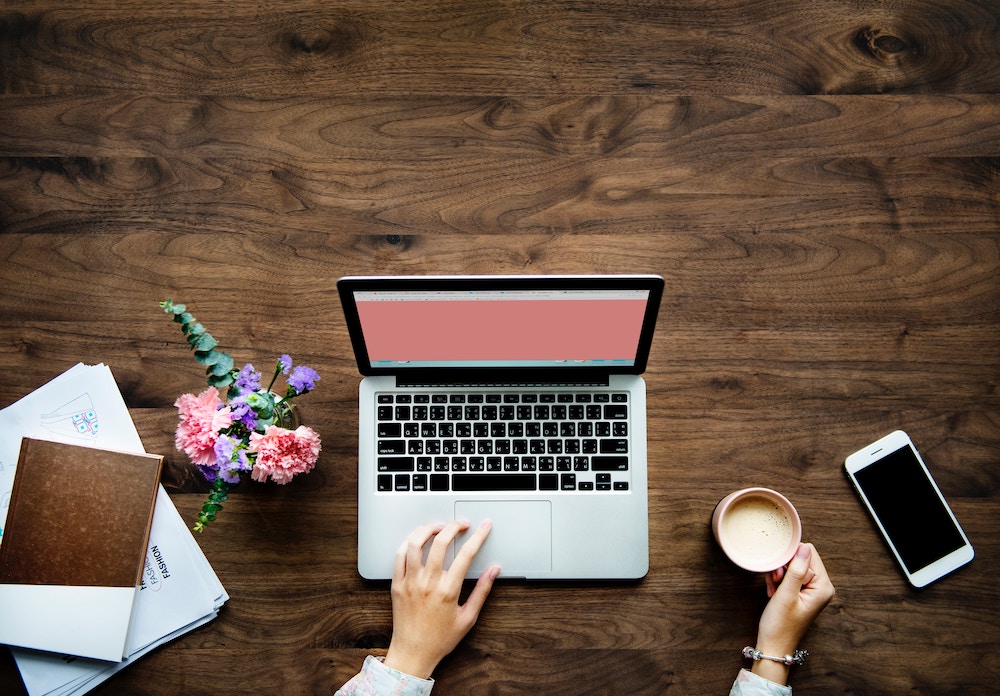 You pour your heart and soul into your business. You make sure that every detail is taken care of. You go above and beyond to ensure that you are providing an outstanding level of service. You fix problems that you didn't cause. And, you do all of this because your end goal is to make every wedding you work the "wedding of their dreams." Because you want every couple to be over the moon with the experience you helped to create—and you're hoping that it'll end up in a glowing 5-star review. But, we're all humans and even though we try to stick the landing for every client, every time, sometimes we miss the mark.
Receiving a less-than-stellar client review happens to everyone at some point. And, while we're all used to touting our best reviews as a way to show clients how amazing it is to work with us, how you reply to a bad review says even more. Today then, we wanted to help you plan for the inevitable and show everyone all of the ways you are amazing to work with, even in less than amazing circumstances. So, read on for our top tips to help you respond to a negative review in a way that shows your professionalism and even builds a positive reputation.
Acknowledge what went wrong and include an apology
Even if the first thoughts you have after reading the review are, "I have no idea what they are talking about," including an apology in your response is how you start turning this into a brand building moment. Because, even if you don't think you did anything wrong, you made this particular client feel poorly about their experience, and that warrants an apology. Use this moment as a chance to correct your misstep by making them feel seen and heard. 
Here is a real-world example from Troy Adams of Carolina DJ Professionals:
"Thank you for your review Ashley. I left you a voicemail hoping to get more details on this. I talked to TJ, and I think he misunderstood something on the songs requested. He told me there were two songs requested for which he had an error message on (they weren't in our system). He told me he was told it was ok and was then given other songs to play instead. He would have been happy to download the original requests and play them, but was under the impression that wasn't necessary with the other songs given. I'm sorry for the apparent miscommunication. Please accept our sincere apologies on that. I'd love to still chat and gain more understanding and feedback from you. We do greatly appreciate the other kind words and recommendation. I know TJ enjoyed working with you and was devastated to hear we fell short of your expectations with those songs. Thank you again Ashley. This helps us continue to improve and we're grateful for the chance to work with you! We wish you many blessings!"
Don't get defensive
When you are the product or service, it can be really hard to not take a negative review personally (especially if personal attacks were made). But, if you remind yourself that your goal in replying is to make your previous client feel seen and heard, it can help quell the urge to get defensive. And, as you craft your reply, keep these things in mind:
Sometimes people leave negative reviews on a public forum as a way of trying to get you to engage in an argument with them. You should avoid engaging in any form of confrontation and it's best to share your professional reply and not engage any further

Being defensive isn't going to help you make a positive impression on any future client that might be reading your response, so be sure to only write what you want potential clients to judge you on 

Be honest, transparent, and humble. Because, if you are these 3 things, you will be someone people want to work with despite receiving a bad review
"Get outside counsel from a trusted source who has your best interests at heart but will also shoot it to you straight. As an 8 on the enneagram, this girl was ON FIRE when I first read my bad review. My trusted source is Megan Gillikin from The Planner's Vault. She helped me see where the review was correct, where it was incorrect, and the best way to respond to a heartbreaking situation for all parties involved. She knew how much I cared about this past client and helped me ensure those compassionate feelings were apparent in my review while not sacrificing my business values." – Kinsey Knight of Vista View Events
Pro-tip: Replying to a negative review is an opportunity to show people how you react to stress and how you behave under pressure, so always be sure to put your most professional foot forward. 
Don't be wordy
Have you ever had a nightmare about being handed a microphone out of nowhere and fumbling over your words? Just us? Well, putting pressure on yourself to craft an eloquent novel of a response is almost a surefire way to make a misstep—purely because you give yourself the room to. So, when it comes to responding to a negative review, perhaps the best advice we can give you is to keep things short and sweet.
Don't put it off
This one is for all of you self-proclaimed over-thinkers! Because, when it comes to hitting reply on a bad review, you should be doing things sooner rather than later. That doesn't mean that you need to start typing as soon as you finish reading it—you absolutely should step away from your computer to take a breath and think your response through—but, you should not kick this can down the road. We recommend replying to all reviews within a few days and replying to a negative one within 24 hours. Need a place to start? Here is an example you can riff off to create a roadmap for your responses. 
Pro-tip: The last thing you want is for someone to feel like you are copying and pasting your response to a negative review. Be sure to make every comment very specific to the review you are replying to.
Hi Karen,
I'm sorry that the wrong linens were shipped to us for your wedding and that it impacted the look of your reception. I know how much you put into designing your daughter's wedding and we regret not being able to bring it to life as planned. If there is something we can do to make up for the mistake, we would be more than happy to discuss what that looks like over the phone. You can reach me on my cell phone anytime. 
Regards,
Tayler

Before you publish, ask someone else to read your response
Before posting the response, have someone else read it. Ask them to give you their honest feedback. Does it come off as defensive or combative? And try reading your response from the perspective of a potential client–you want them to see that you are open to feedback and always professional in your communication.
"When responding to a negative review, first, take time to read the review and digest what the unhappy couple is saying.  Understand that this is their truth, not necessarily yours, but you cannot discredit what they are feeling. Craft your response carefully addressing their concerns and apologize for any mistakes you may have unintentionally created.  Before posting your reply on The Knot, make sure to have someone read it to ensure your tone is professional and that your message is clear. – Desiree Dent of Dejanae Events
Go back and respond to your positive reviews
Beyond responding to the negative review, you should really go back and respond to all of your reviews. Not only is it nice to your reviewers but it signals to future clients that you really take the time to listen and that you care.
Move on
After receiving a negative review, the most important thing you can do is to keep collecting more reviews! The more recent reviews you receive, the lower that review gets pushed down the page. (Hint: Use our Review Collector Tool to keep collecting positive reviews, and you'll soon forget all about that negative review.)
Feeling like a positive review would be the perfect pick-me-up after replying to a poor one? Get our tips to make it easy to ask your couples for a review here!