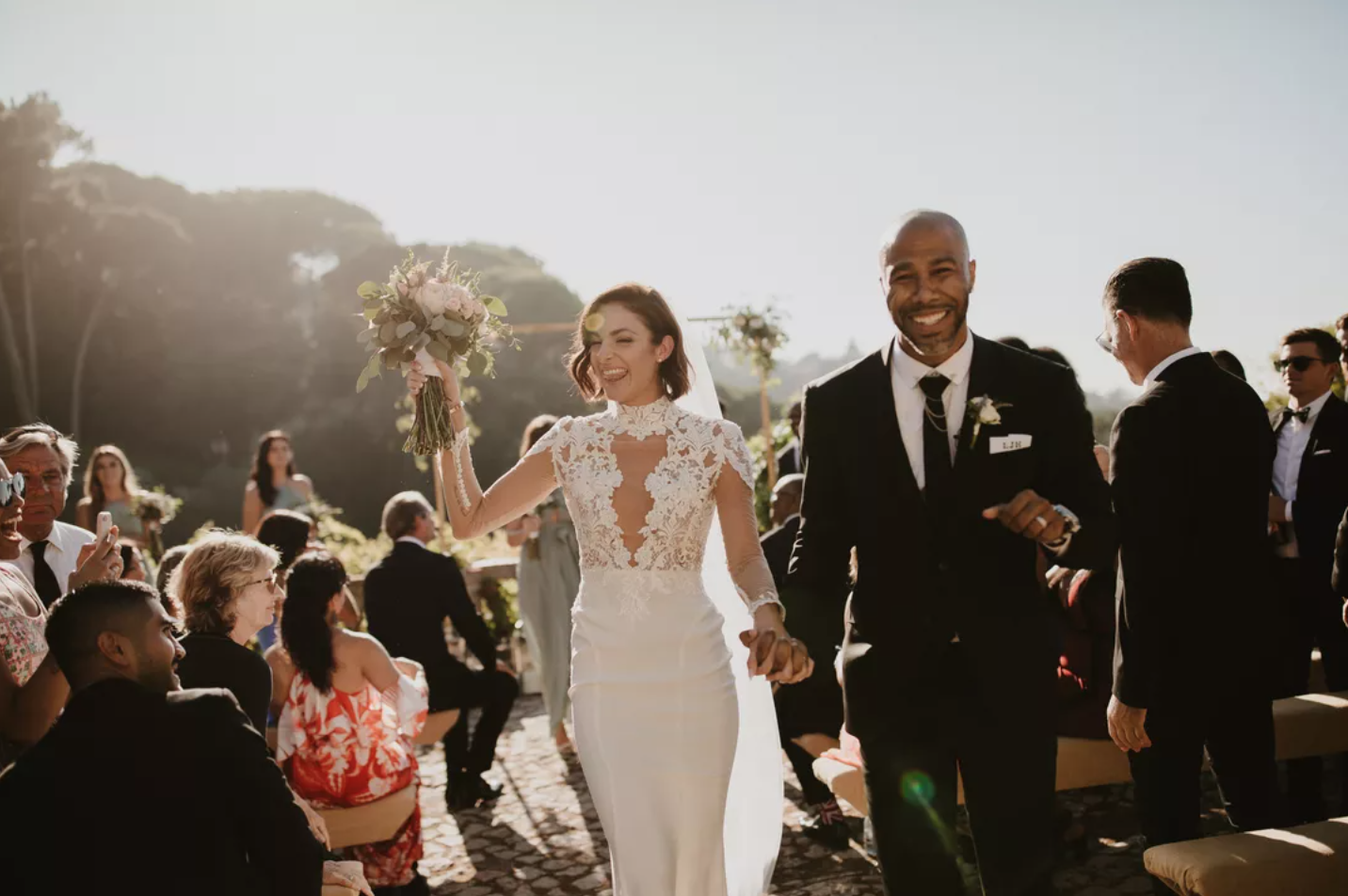 Here's the thing: Millennials (your current client base) are the most diverse generation we've ever seen. They represent 27 percent of the minority population in the US and 44.2 percent are nonwhite (according to a 2018 Brookings Institute study). And by the way, that number only goes up with your next client base: Gen Z!
On top of that, one in six millennial marriages are interracial and 39% of Americans who have married since 2010 have a spouse who is in a different religious group (vs. 19% of marriages that occurred before 1960), according to a 2012 Pew Research Poll. What does all of this mean for you and your business? It's paramount that you are connecting with today's (and tomorrow's) couples with diversity in mind. Not sure where to start? Here are 10 ways to make deeper, better connections with today's diverse couples!
1. Don't make assumptions. Instead, obsess over their "wedding must-haves" and the words they use.
Instead of telling your couples how you think they should do [insert your service and produce], start with open-ended questions and prompts (ie, "Tell me about what you're thinking"). Then take note and use those exact words and phrases to help drive the conversation. In other words, don't make any assumptions about what they want for their wedding unless they've told you explicitly.
Why? Well for one, today's couples are hyper-focused on personalization. (Even the most classic couple still wants to put their own twist on traditions.) And, if you look at the numbers, most all couples want their weddings to be more inclusive.
So once you've picked up on those must-haves, play them back with your expert point of view added into the mix. ("I heard you say you really don't like big wedding cakes because they seem old-school–there are a lot of new cake designs that look nothing like the old days and I'd love to show you what I'm talking about.") In the same vein of not making assumptions, if there's any doubt, ask your couple about their preferred gender pronouns (eg, "they" vs. "them" and "he" vs. "she").
2. Get curious.
Re-think what you know about the way weddings are done and look for ways to expand your world view. The more you know about all types of weddings, the more likely you are to accept new ideas, carry a conversation with a person from a different background, and be able to to integrate new ideas into your own events. Here are a few ways to get curious:
3. Seek out events and virtual summits planned by people unlike yourself.
We get that maybe you've been attending the same conference for years because it's fun and you know what to expect. But there are a ton of benefits to getting out there and attending events outside of the usual local wedding industry networking night. Do a little online research and look for something different. Look for gatherings with entrepreneurs in other industries your area, look for women-only (or men!) groups, and professional business organizations too. And definitely look for LGBTQ+ groups, events planned by underrepresented communities and others unlike yourself. Going to more events that are outside your typical sphere will give you more opportunities to connect with people from different cultures and backgrounds, which in turn will help you better relate to a more diverse audience!
4. Diversify your network (and your contact book of referrals!).
In order to give all of your clients the same level of amazing service, you should be able to refer them other pros that understand their unique needs and traditions. And if you take the advice from #3 above, then this should come easy. Look through your preferred vendor list (whether it's an official list that you give out to clients or its more of a private list you have on hand when it comes up) and do a diversity check. For example, do you know makeup artists with a full range of shades in their kit that you can refer to your brides of color? Do you know any wedding hairstylists that do textured, natural hair or curls? Do your favorite bridal gown salons carry sizes above size 12? How about beautiful suits for women? Beyond beauty and fashion, think about your favorite photographers and videographers too: Do they know how to light couples with darker skin tones? Do they have a diverse portfolio? What happens when a couple lands on their website? Is it just as diverse as yours? It's totally fine if your list doesn't pass the test, but we urge you to work on it this year!
5. Follow new social accounts and hashtags.
Simply put: If you're not seeing photos of diverse couples and weddings, then it's going to be harder to understand how you can help your couples. So we suggest you diversify the accounts you're following on Instagram. And, if you don't already, follow hashtags like #blackbridesdaily (where, at last count there were 1.6M images tagged there) #gaywedding #indianwedding.
A few accounts to start with right here:
6. Update your photo galleries.
In the same way you should seek to follow diverse social media accounts, your couples need to see diversity reflected in your portfolio. So go through your past albums and social media feeds and edit with this in mind. Look for photos of past couples with different complexions, hair, and body types. Don't have the photos? Coordinate a styled shoot with your favorite inclusive-minded wedding pros. NOTE: As you go to edit your galleries and add more diversity into the mix, just be sure you're being sincere about your intentions for inclusion. For example, if you start adding photos of LGBTQ+ couples without a real point of view or a heartfelt caption, prospective couples are going to see right through that.
7. Ban the words "normally" and "traditionally."
For LGBTQ+ couples, there's nothing traditional about weddings because up until relatively recently, they haven't been able to get married. Amongst all couples getting married, the use of the word "traditional" to describe their weddings has fallen 2 percentage points since 2008 (from 19% to 17%), according to The Knot Real Weddings Study 2019. So unless your couple has literally asked you to tell them what's traditional or normal (see #1), then ban the words from your conversations with couples. That leads us to number 8…
8. Put a twist on tradition.
The truth is that a lot of the traditions and rules couples used to adhere to just don't exist in the same way. For example, 77% of couples live together, according to The Newlywed Report 2020. That number is higher for LGBTQ+ couples (93%). Traditions-wise, less than half of couples are doing the bouquet toss (44% down from 54% in 2016) and only 40% do the garter toss (versus 42% in 2016), according to The Knot Real Weddings Study 2019.
All of this should signal to you that it's essential you are also bending the "rules" and starting to think about all the ways in which the old wedding traditions could be reinvented to fit the personality of your couples. For example, maybe the oldest married couple gets that bouquet. Or maybe the couple both walks down the aisle at the same time to meet one another. Get creative!
9. Replace "bride" and "groom" with "couple."
According to The Knot Real Wedding Study 2019, 90% of couples are NOT having a bride's side or a groom's side at the ceremony. Add to that, 37% have a mixed gender wedding party. Translation? You have to get out of the habit of saying "bride" and "groom" and start using gender-neutral terms like "couple." And as the numbers above point out that this is not just about LGBTQ+ couples; this is about all couples and their attitudes toward gender inclusivity.
10. Actually tell couples you're inclusive.
You may have taken all of the points above to heart, but the funny thing is that if you don't actually tell your couples that you're inclusive, they won't necessarily know it! In fact, 64% of consumers select brands based on shared connections and values, according to a Harvard Business Review study. So remove any guesswork and add language to your website and social channels that makes it clear you're open for business to all. It could be something as simple as "love is love" or "serving ALL couples."
About the author: Anja Winikka is the former editor of TheKnot.com and The Knot Magazines turned educator and contributing editor @WeddingPro. She's on a mission to help creatives, community leaders, and wedding businesses own their stories and tell the world about it (follow along via Instagram @editorinchiefmedia).
Photo Credit: GOLDEN DAYS PHOTOGRAPHY