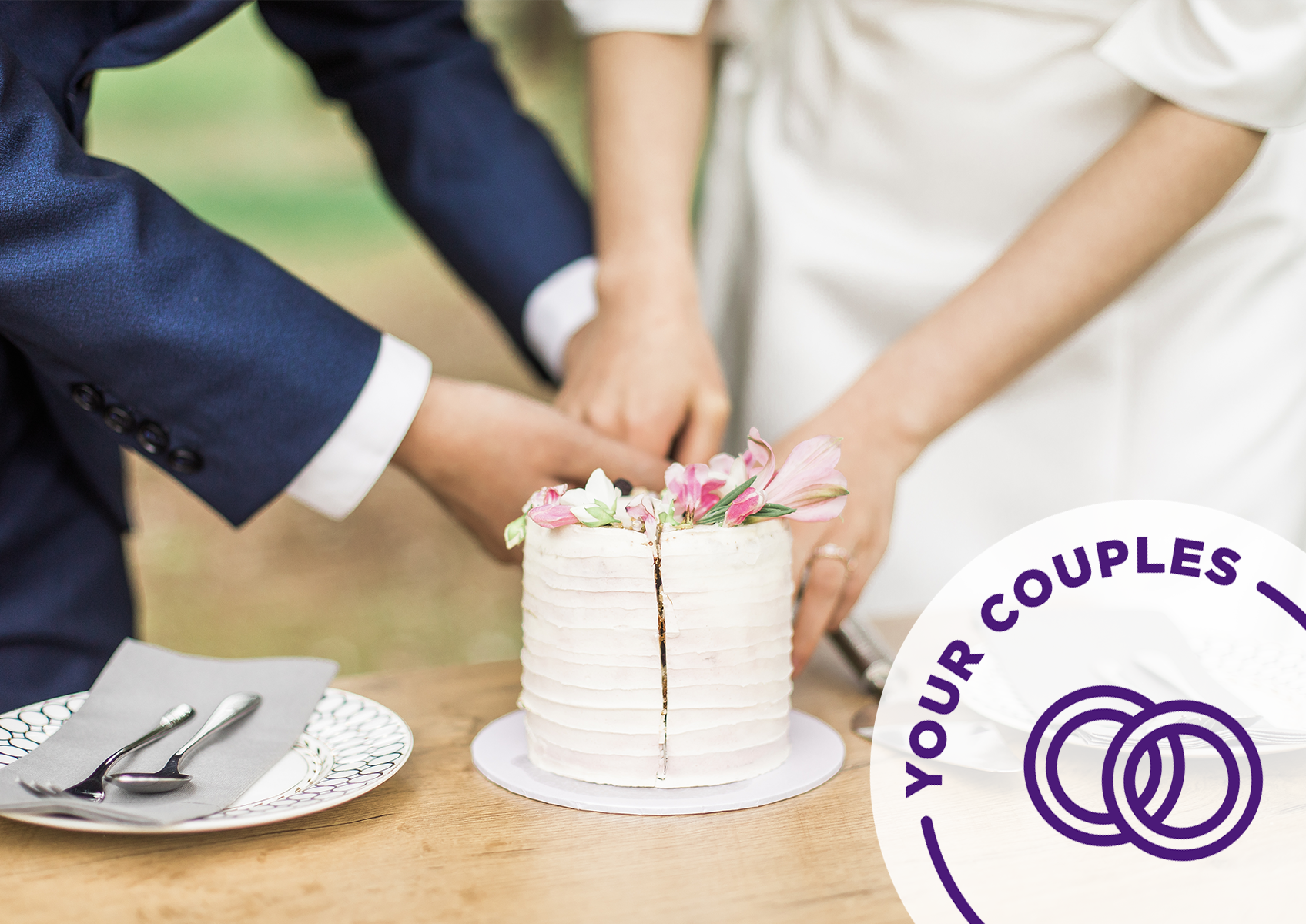 With 96% of couples choosing not to cancel their weddings outright–and in most cases planning to postpone to later this fall or next spring–there are quite a few who are about to come up on their would-be wedding dates. When that original wedding date comes, there's bound to be some sensitive feelings. Turn it into a moment to celebrate your couple and show them how much you care. Here are 14 ways pros are honoring their couples and would-be wedding dates!
A Prelude Reception 
"One of our couples was supposed to get married last weekend, they still had a ceremony in their home in CT and via Zzoom so we surprised them with some hors d'oeuvres and bubbly from Marcia Selden Catering And Event Planning to give it a slight "wedding feel." — Daniela Grafman, Vision Event Co.
An Art Book In Honor of Their Destination
"I'm sending my couples an Assouline Publishing art book for their respective destination weddings, Tulum and Tuscany, that had to be postponed. The gift arrives on the day of their original wedding. A handwritten note is on the inside cover from my team." — Eva Clark, Eva Clark Events
A Party In a Box To Celebrate
"We're sending a "party in a box" to our clients so they can celebrate the day together, even though they aren't getting married! We have bubbly (because obviously), some confetti poppers, coasters that say something cute about needing a big party when this is done, some love cards they can exchange with each other. It's all wrapped up in really fun paper and has a note from us about celebrating twice (this year and next year). Oh, and we worked with small businesses to create it!" — Sara Bauleke, Bella Notte
A Small Wedding Cake Delivery
"Ours are a bit more pushed out, but for some of our Spring/ Summer couples who have had to postpone, we are working with their baker to provide a small cake just for them on the original date. Everyone happens to be pretty local to the other, so we are coordinating curbside drop offs" — Diana Chouinard, Jubilee Events
All Of The Essentials 
"I sent them a bouquet, boutonniere and a mini cake to support the local companies + let them feel like they are still celebrating somehow!" Jacin Fitzgerald, Jacin Fitzgerald Events
A Gratitude Journal 
"Not really on the actual date, but we are sending each of our brides a "gratitude journal" to remind them that this is only temporary and there are many things to be grateful for." — Julie Hill, Elysium Productions
A Signature Cocktail Delivery
"My couple who were to be married this weekend here in California are in their new home in Denver. I was connected to a local Denver Event Bar Service Company in Denver and I had them put together a delivery of everything they need to make Ranch Water which was going to be their signature cocktail." — Heidi Hughett, Coastside Couture
A Heartfelt Text & #LoveIsWorthTheWait 
"We usually text them the morning of their wedding to congratulate them and let them know we are thinking of them. We will still text them, but will let them know they are in our hearts today and we are looking forward to celebrating them on x date (their new date) And using the hashtag #loveisworththewait" — Beth Chapman, The White Dress by the Shore
A Trial Run & Bouquet Delivery
"My bride for this weekend that moved is putting on her dress and he is putting on his outfit and they are ordering in the Indian food menu they selected for their wedding and doing a candlelit dinner! I am sending her a bouquet of flowers to arrive tomorrow." — Ali Phillips, Engaging Events by Ali
A Gift Basket Filled with Local Artisanals 
"I sent care packages when they rescheduled and then a gift basket from a local artisan where they live (Denver) on their original wedding date."
— Beth Bernstein, SQN Events
A Care Package & Handwritten Note
"I sent them a care package and handwritten note to let them know I'm thinking about them" — Michelle Gainey, Lemiga Events
A Caravan Drive-Up Surprise
"We coordinated a caravan drive up surprise (of their closest family members/friends) at their house with signs, confetti poppers and a floral arrangement /small cutting cake from their vendors!" — Megan Brewer Gillikin, A Southern Soiree
A Champagne Toast & Planning Call
"We're setting up a teleconference (Zoom) on that morning with a champagne toast and just some positive words to set the tone for the day to keep them positive and treating it as another consultation call to keep their mind on the details and the inevitable celebration." — Artem Lomaz, Ninety Three Entertainment
A Surprise Centerpiece Delivery
"I'll be delivering a floral centerpiece to my clients tomorrow for their original wedding date.. They had hoped to have a small four-person wedding at their church because they had postponed but their church changed their mind earlier this week so I figured this will give them a little beauty for their day." — Maya Myers, Maya Myers Photography
A Surprise Date Night on the Would-Be Wedding Date
"Because their flowers had already arrived, we coordinated with the florist and photographer and put together a romantic date night at home that included some of their wedding florals for their "original wedding date." We covered up the surprise by telling them we were just having dinner delivered to them from their favorite Korean restaurant. The photographer photographed the arrangements in advance for the couples eventual wedding gallery because they won't get to have all the same florals now that their spring wedding will be in fall. The photographer also blew up an incredible 12×16 print from their engagement shoot and we included that in the dropped off surprise. They got to feast on their favorite food at home, at a table covered in florals & candlelight on the night of their wedding. They Zoomed in all of their wedding party for the dinner as well. It was perfect!!" — Kris Zeman, Konsider It Done 
Have a celebratory idea you're planning for one of your couples and their would-be wedding dates? Let us know by tagging us in the comments below or tag us on Instagram @weddingpro.
Photo Credit: Andrej Rutar/Shutterstock.com
About the author: Anja Winikka is the former editor of TheKnot.com and The Knot Magazines turned educator and contributing editor @WeddingPro. She's on a mission to help creatives, community leaders, and wedding businesses own their stories and tell the world about it (follow along via Instagram @editorinchiefmedia).