4 Ways To Market Yourself to LGBTQIA+ Couples
By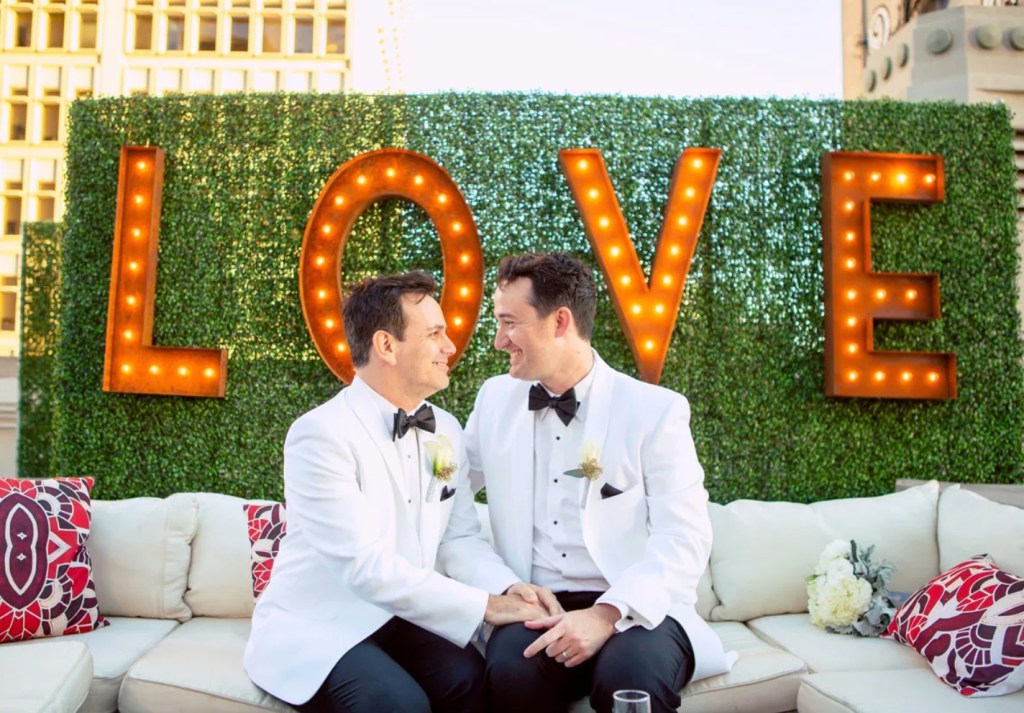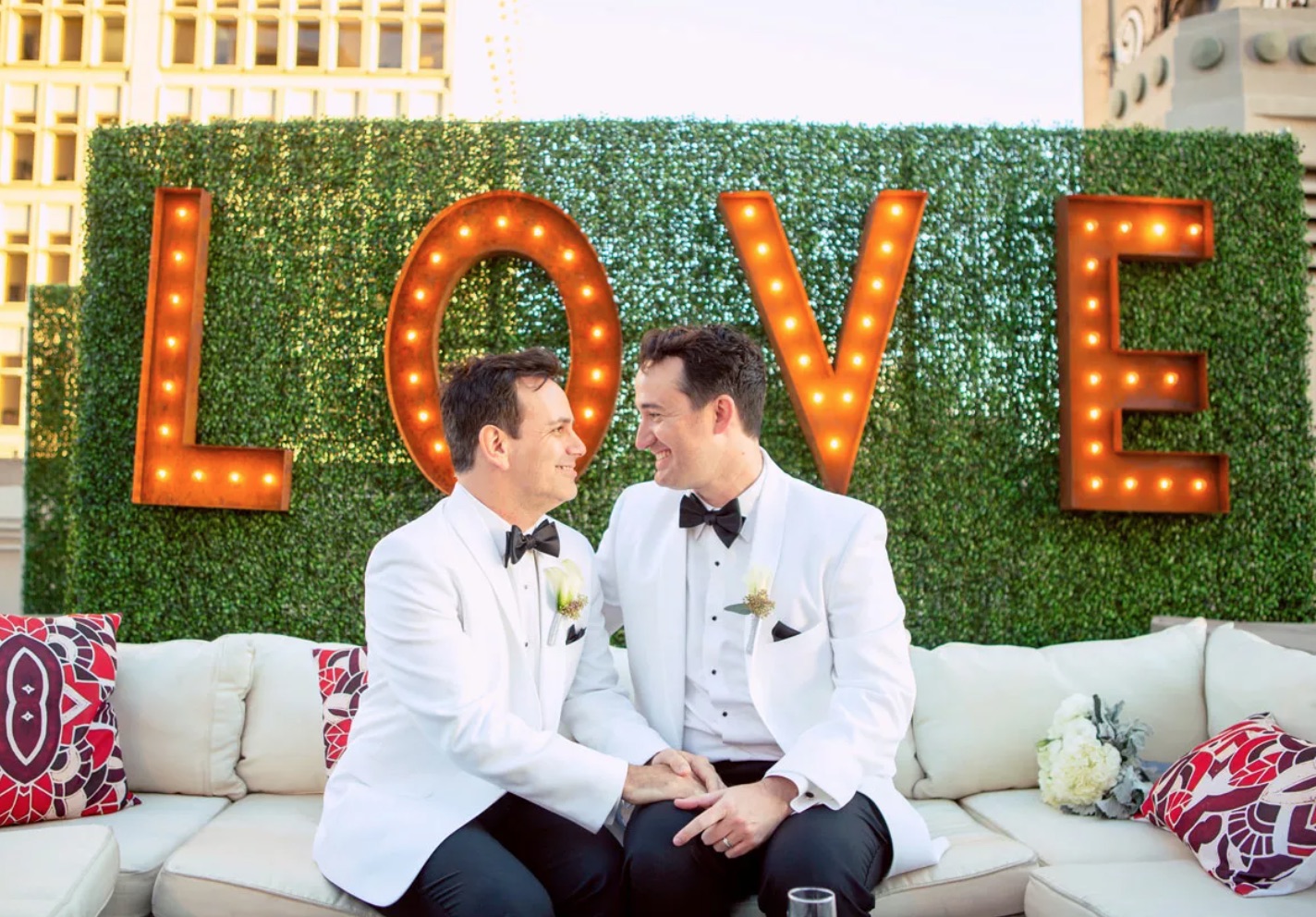 Photo: Once Like a Spark Photography
This year's Pride Month marks a milestone in LGBTQIA+ history: It's the 5th anniversary of the legalization of same-sex marriage!
Now get this: 95% of LGBTQIA+ couples agree that wedding pros need a better way of showing and communicating that they are LGBTQIA+-friendly.
Add to that, while LGBTQIA+ couples, just like all couples, want to plan a weddings that is a true reflection of their styles and personalities, there are some differences. For example 61% of LGBTQIA+ couples are paying for their own weddings (vs. 47% of all couples on average), according to The Newlywed Report 2020. Add to that, while 77% of all couples live together, that number is higher for LGBTQIA+ couples (93%).
Want to make sure you're not missing out on LGBTQIA+ couples finding you? Here are 4 must-dos for your marketing strategy. The basic message? Show, don't tell!
1. Update your photo gallery.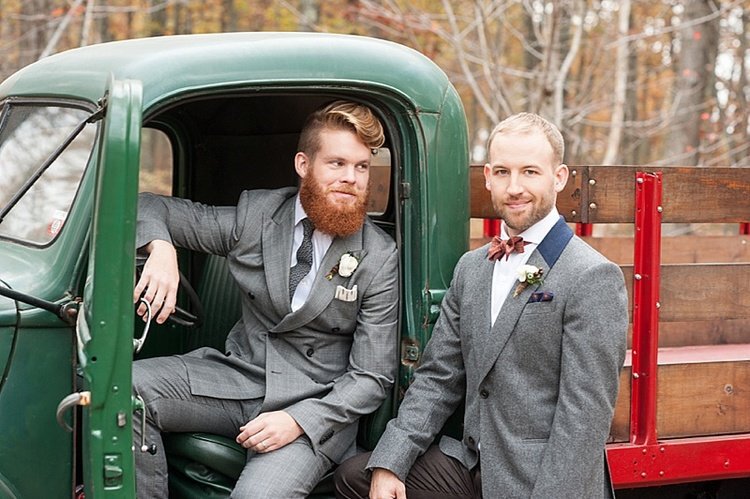 Photo by Mikkel Paige
Even before couples get in touch with you directly, you can bet that they've Googled you. It's your best bet to keep your online presence up to date and representative of your work and your brand. One of the easiest way to better connect with LGBTQIA+ couples is to feature a real LGBTQIA+ wedding in your online photo galleries. You can share photos on your blog, on your social media, or on your storefront.
Expert Tip: If you don't have a real LGBTQIA+ wedding in your portfolio, get together with other vendors that you've always wanted to work with and create a styled shoot.
In short: A picture says a thousand words.
2. Keep pronouns neutral.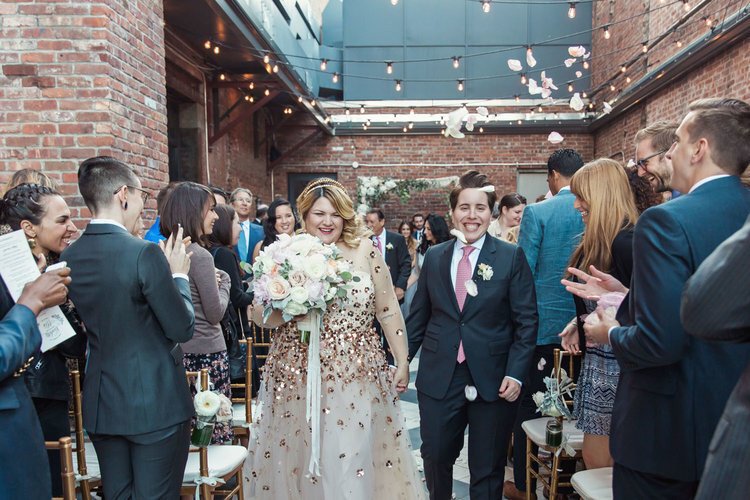 Photo by Clean Plate Pictures
Working with LGBTQIA+ couples requires fluidity in pronouns, and it's your best bet to ditch the terms "bride" and "groom" right off the bat. Instead, consider using "fiance" or "partner," and avoid plugging in pronouns in email intros and follow-ups.
Expert Tip: There may be terms in your vocabulary that seem impossible to make gender neutral (think: bridal suite). Overpower your habits and use gender neutral terms to make sure that everyone feels comfortable. So, instead of bridal suite, try "couples' suite", or "private room." You can always ask couples what their preferred pronouns are without any assumption.
In short: Drop gendered terms to stay on common ground.
3. Ban the words "normally" and "traditionally."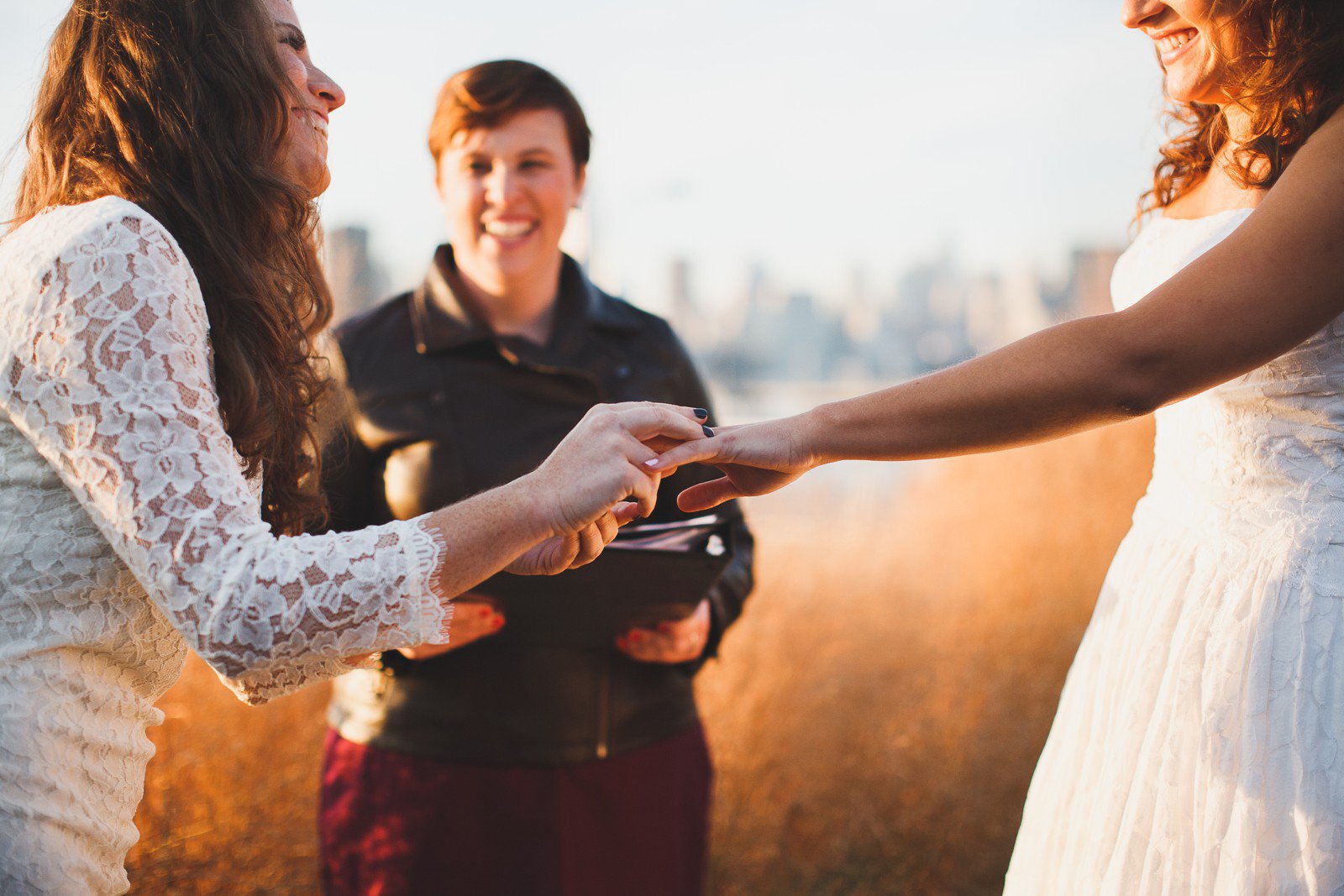 Photo by Katie Osgood Photography
According to our study, 50% of couples used a friend or family member to officiate the ceremony at their wedding. The reality (and beauty) of modern day weddings is that they are always changing and evolving. This is especially true for LGBTQIA+ couples. The sooner you ditch any notion of what is "normal" and "traditional," the better you can work with and accommodate LGBTQIA+ couples creating their dream wedding.
Expert Tip: Retrain your brain. If you want to expand and grow your business, you need to change your mindset and avoid making any assumptions about every single couple you work with. The more you get to know your couples, the better you will be able to create their dream wedding day.
In short: Rules don't apply to weddings anymore — so embrace the new!
4. Get social.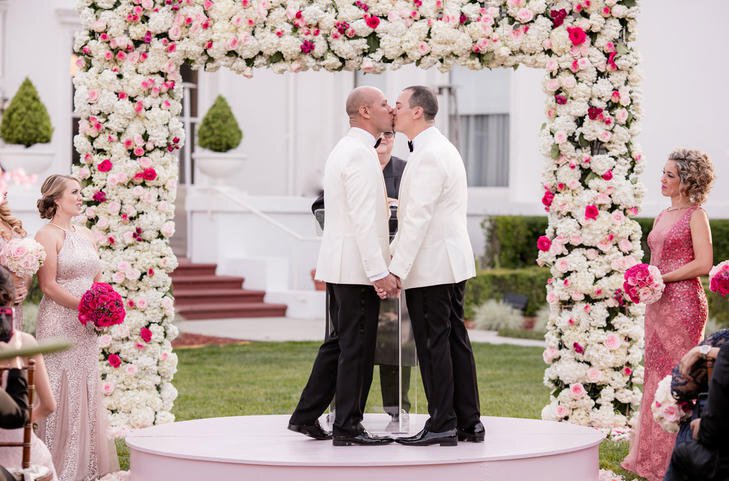 Photo by Clane Gessel Photography
The most obvious step here is to use your brand's social media to share images and reviews from your real LGBTQIA+ clients. There's another great way to use social media in your marketing strategy that's a little more indirect, but can pay off big time. Like, comment and follow fellow vendors in your area sharing images of LGBTQIA+ weddings and engagements to make connections and get your name out there. Try using hashtags and tags to expand your social network. A few to follow and use?
#loveislove, #samelove, #marriageequality
@lgbthistory @handhweddings @gayweddingideas
Expert Tip: When a potential LGBTQIA+ client checks out your Instagram account on their phone, they can immediately see what accounts you follow in common. So if you're following LGBTQIA+-friendly accounts, your potential client will be able to see those listed out right away (even before they look through your feed).
In short: Support the community and make new connections with social.
Let's grow your business together!
Start advertising on The Knot and WeddingWire, the top two wedding planning platforms.