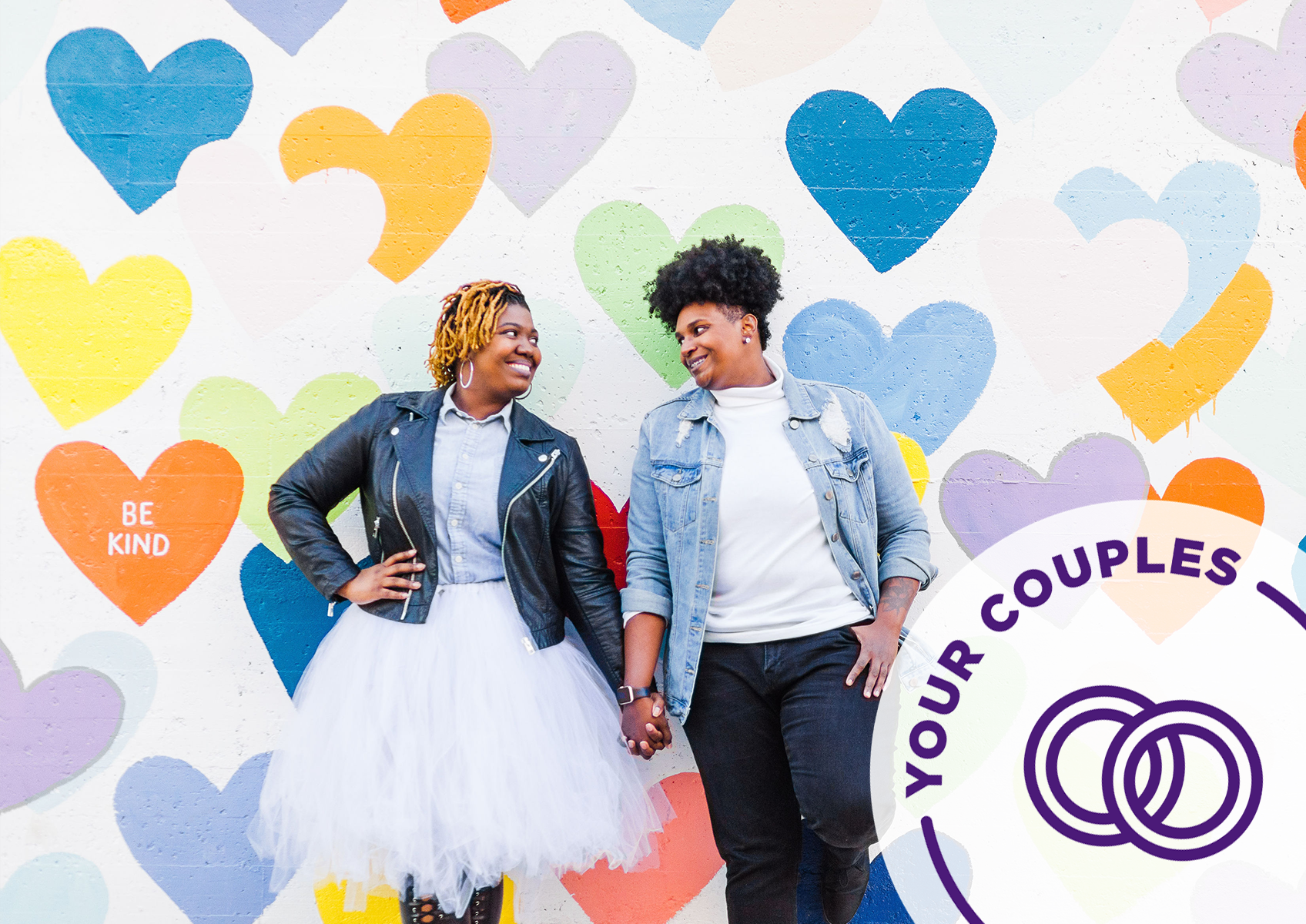 Chances are that someone who is planning their wedding isn't going to actually cancel getting married. Will their wedding plans change? Probably. Will they still decide to get married on their original wedding date? Maybe. It's important to remember that a marriage and a wedding are completely different. And they don't have to happen at the same time. Will they still want to celebrate with family and friends when this is all over? Absolutely. 
Do everything in your power to work with your clients to postpone and reschedule instead of cancel. Why? It helps protect your revenue and prevents refunds from being given. Here's how you can go above and beyond to continue to serve your clients:
1. Remove the word cancel from your vocabulary.
It's best to think about it as if cancelling isn't an option. Proactively reach out to clients who have events scheduled over the next 8 weeks. Let them know that you're here to help and you are able to guide them through the rescheduling process. If it's an option for you, consider waiving any fees that you would normally charge when rescheduling to make the decision even easier for your clients.
2. Update your availability everywhere. 
Undoubtedly, the wave of rescheduling will feel a bit like a big jigsaw puzzle. Take a few extra minutes to update your availability every place you can. This will give your clients and fellow pros information about your current openings without the back and forth of emails and phone calls. 
WeddingWire.com

allows Photographers, Videographers, Wedding Planners, Venues and Caterers to get quality leads for dates they haven't yet booked. Just go to your WeddingWire Storefront to manage and add bookings to your calendar.

Add an availability page to your website.

Alexa Kritis

, a freelance wedding planner, has a link to her availability directly on her homepage.

Create Instagram story highlights with your available dates

Juggling a few different people's schedules? Utilize a tool like

Doodle

to figure out dates where everyone's schedule aligns. 
3. Be flexible
Over the past few years we've seen the popularity of Thursday and Sunday weddings grow. And in light of all the events that will be rescheduled in 2020, Monday – Wednesday weddings are going to become a trend as well. Be creative with your clients and come up with new and fun ways to celebrate mid-week. Will there be an impact on guest lists? Maybe. But everyone is going to need an excuse for a vacation when all this blows over, and what better way to honor a new marriage?
If you're already booked for the reschedule date, and it's the only option for the couple, consider providing a helping hand by providing them with a list of trusted vendors in your community that could jump in for you. Continuing to help the couple and your other pro friends can lead to great referral business in the future.
4. Take on more business
If you are a business that only takes on a certain amount of weddings per year, it may be time to consider bending the rules for 2021. If you normally only work 15 weddings, but 5 of your weddings this year need to reschedule, then you may be working 20 weddings next year. Or if you normally only take on 2 weddings per month, you will likely be looking at relaxing that rule for the fall of 2020 so that you find a way to continue to work with your clients while also helping cash flows recover. There's no question that you will be busy, but take time during these ~8 weeks of fewer events and get yourself organized.
5. Stay centered
There's no doubt that we are in situations that are new for all of us and we all respond to unpredictability in different ways. Remember that you can control your response, and taking the time to stay grounded and gracious will go a long way towards helping you and your business weather the storm. As Maya Angelou famously said, "People will forget what you say, but they will always remember how you made them feel."
At The Knot and WeddingWire, we are echoing these sentiments and educating our couples on the importance of rescheduling. We understand that COVID-19 impacts the entire industry and we want you to feel prepared. Stay tuned for more education coming your way via @weddingpro.
About the author: Meghan Stolar Brown is Director of Marketing at The Knot Worldwide. She has extensive marketing and event management experience and understands the challenges and opportunities creative entrepreneurs face. Meghan has been a featured speaker at Wedding MBA, Showit United, and on The Goal Digger Podcast. Growing up with a booking agent and a wedding band leader for parents, there is no doubt that marketing and events are in Meghan's DNA (follow along via Instagram @meghan_sb).
Photo Credit: Images by Amber Robinson | Raleigh Wedding Photographer