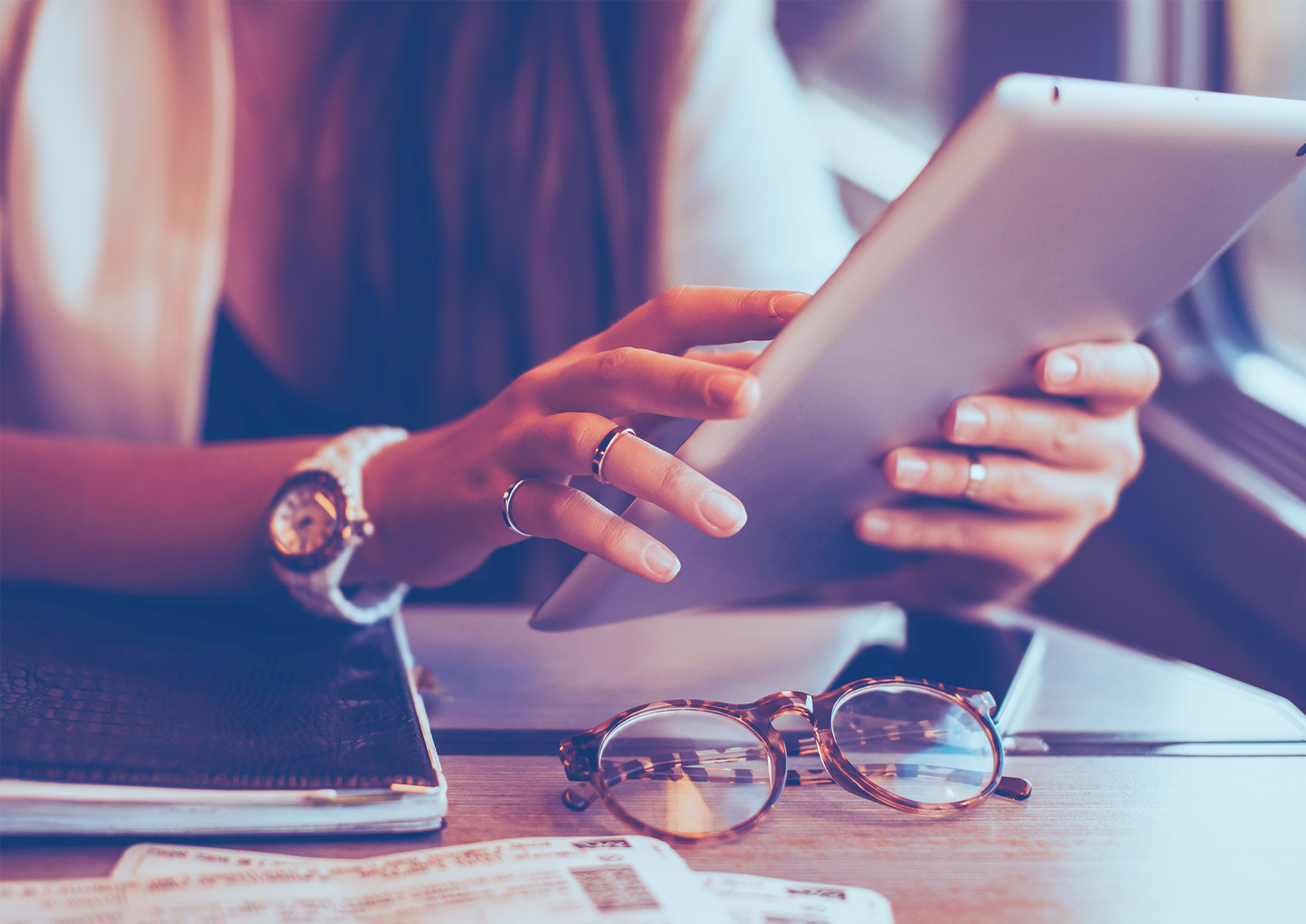 What to do when you're mostly
planning a wedding online
When you think about your client experience, your mind might go right to things like hosting in-person meetings, putting together welcome gifts for new clients or that important last email you send after your couples have tied the knot and your work is officially done. The thing is, the way couples are wanting to work with pros and plan their weddings has changed over the recent years and more of it is moving online—along with your client experience. But, unless you have sat down to think about what your planning process and client communication looks like through this new lens, you might be missing the mark when it comes to having an outstanding virtual client experience. From what today's couples expect to how you can make sure technology is helping (and not hurting) you, read on to get thinking about how you can best serve your couples when you're mostly planning a wedding online.  
Couples have embraced planning a wedding online
It should come as no surprise to hear that couples are leaning on technology as they plan their weddings, but how it impacts your client experience might be. Because, as couples are engaged for an average of 14 to 24 months (the longer end is a result of postponements due to COVID; data from The Knot's 2021 Real Weddings Study), that means they might be working with you for an extended period of time. Pair that with an increasing expectation of using technology and you get statistics like this:
75% of couples used a wedding planning site like The Knot

89% of planning is done online (43% on mobile devices)

39% watched online videos for planning tips, tricks and inspiration

51% of couples scheduled video calls with at least one of their vendors
What does this mean for you as a wedding pro? Paying attention to your virtual client experience is important since online communication accounts for a significant amount of your time working with a couple. And, whether it's becoming more comfortable on camera or making sure you are an effective writer, it's time to meet your couples where they are—and that's online.
What to consider about your online client experience
Now that we've got your wheels spinning about how you work with your couples online, it's time to dig into some specific and actionable tips because what help would we be if we didn't? And, when it comes to helping you know how to improve your client experience, there is one big thing to consider first—according to The Real Weddings Vendors Report, couples work with an average of 12-14 pros for their wedding. This means more than a dozen pros are vying for any particular couple's time. This means a couple is scheduling phone calls, meetings, mockups, and tastings with a dozen different pros. This means a dozen pros are asking them to review this, sign that, and start an account on this platform. This means you need to have a process that doesn't burden your couples and negatively affect your overall client experience. So, as you turn to technology to make sure you and your business are seen as modern, be sure to pick the online tools you use with care so as to not overload yourself, your team or your couples with too much.
Pro-tip: What kinds of technology can you think about incorporating to create a seamless client experience for your couples? Online contracts, invoices, project management, and video call systems are ones to look at and you can see some of our favorite small business software platforms here.
After you've done your research, there are a few more things to consider. Because, even though today's couples expect to be online while planning their wedding, what they don't want is to have it be complicated or inconvenient. What do we mean by that? Here are a few questions to ask yourself:
How many online tools might you be asking them to use when working with you and what is the timing of when you need them to set things up? 

Again, if you're taking all the other pros they might be working with into account, asking them to sign up for 5 different things might not feel like much to you but it might to them.

Are the online tools you are using to support your client experience mobile friendly? 

While you might spend most of your time online sitting at a desktop or laptop computer, your couples are likely looking at things while on the go and on their mobile devices. So, it is important to know whether or not the tools you are asking them to use are mobile-friendly or not.

What do they require for setting up and getting started? 

Related to the number of tools you might be using and when you ask your couples to set them up, is how much effort it takes to do so and then learn how to effectively use the tool. If something isn't intuitive or takes a long time to get started on, you might not be adding value to your virtual client experience.
The bottom line? You can still guide your couples through a great client experience when you are working with them mostly online by using technology intentionally. And, if you are wondering about the other ways technology impacts your wedding business, learn more about technology and engaged couples.
Photo Credit: Sergey Causelove/Shutterstock.com