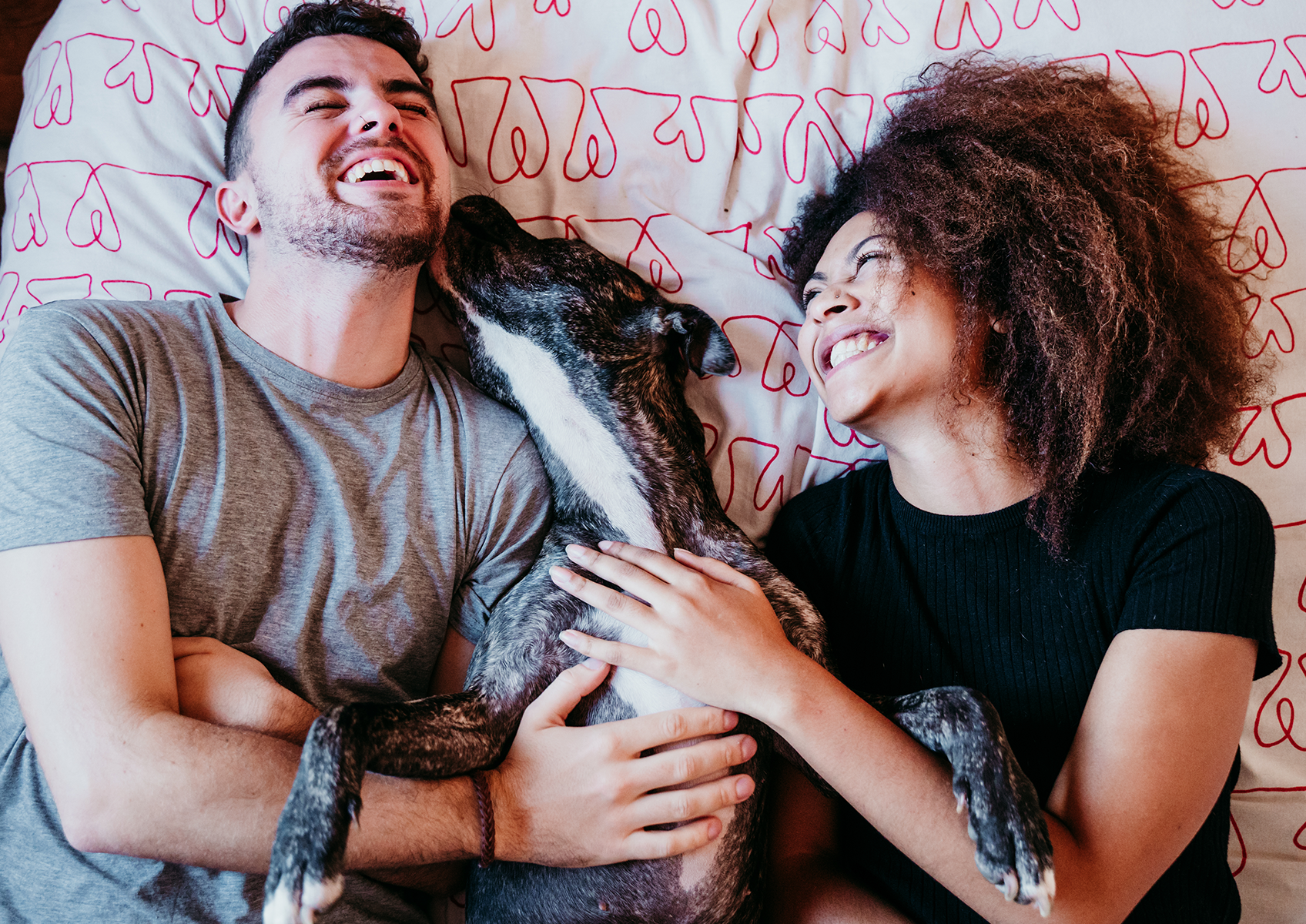 As a wedding pro, making sure that your couples get everything they need is an important part of feeling like you're doing your job. From getting in front of a potential issue and preventing it before it ever happens to answering the phone when you're in the middle of running a personal errand, there are certain things that you can find yourself doing in the name of client experience and in pursuit of that 5-star review. But, just as with most things in life, there is a balance between going above and beyond and killing yourself to make it happen. So today, we wanted to talk to all of the people-pleasers out there who find themselves needing to choose between providing a high level of service and crossing a line. Read on for ways to help ensure that you and your team can always provide outstanding customer service without breaking boundaries.
Build a team of people who are hospitality minded
Making sure your couples always feel more than taken care of starts with making sure you've built a team that is as obsessed with them as you are. And, while there are lots of qualities and skills you need to look for in potential hires, one of them is that they are hospitality minded. What exactly do we mean by that? You want to build a team that, regardless of the exact position, that they can (and will) treat your couples in a warm, friendly, and welcoming way. This is an important quality to hire for because, in reality, you want outstanding customer service to be more than a thing you do, you want it to be a core value of your business and the way each of your team members treats your couples and communicates with them (especially in stressful situations) becomes an extension of that. 
How does hiring for hospitality help you maintain boundaries? People who are warm, friendly, and welcoming in every situation you can possibly put them in are, above all else, confident. And, confident people are able to provide "service with a smile" even when they are needing to hold their ground. 
Define your service standards
Even after you've built a team with hospitality in their bones, you should not assume that their standards are the same as yours. It is imperative that you have already defined your service standards so that you can set the expectation with your team as a part of their training because, in terms of boundaries, this is where you set the minimums they must meet and the lines they must not cross. What types of standards should you have defined? While this list is far from exhaustive, here are some that we think you should start with:
Communications standards (via email, while on the phone or in-person)

Dress codes (when meeting with clients, during set up, breakdown, as well as at an event)

Meeting expectations (purchasing food or drink for clients, drinking while on the clock, phone usage around clients)

Conflict resolution (and the chain of command for escalating)
Have a clear and repeatable process
Consistently providing outstanding customer service is a matter of practice and you can work to ensure that each of your couples is having the same great experience with you by having a clear and repeatable process (or standard operating procedure). This often is closely tied to your workflow and how you guide your couples through the wedding planning process but it is more than checking tasks off a list. Your client experience includes how you onboard your couples, how you use strategic gifts to surprise and delight, how you check in with them as well as how you work with them after the wedding day to make sure that every loose end is taken care of. And, with it being a part of nearly everything you do with your couples, it is important that it is not only clear to what level you want these things to be done, but how exactly you expect them to be done. So, just as you need to define your standards and expectations, it is important to document how you want your team to execute them.  
Are their particular points in the planning process that you want couples to be checked in on? Even if it is about celebrating birthdays or being 30 days out from the wedding

Do you have specific vendors or shops that you want client gifts purchased from? If so, is there a defined list of items you like to send?

Is there a specific way you want team members to ask for client reviews and feedback? If so, can you set up an email template?
These are just some of the things that you can create clear and repeatable processes in order to maintain a high level of service and experience.
Set boundaries (and stick to them)
We obviously couldn't share advice about how to not break boundaries without stressing the importance of setting them! And, even if it makes your people-pleasing-non-confrontational side cringe to think about saying no, believe it or not, having boundaries will help you give your couples 5-star service. Because, when we are talking about boundaries, we are really talking about eliminating the grey area (you know, that awkward space where no one really knows what to do or say?). When it comes to setting up the entire stage for an overwhelmingly successful client experience, it starts with knowing what you are willing to do and when you are willing to do it—and communicating them to your team and clients:
What day(s) of the week do you take off? And, do you reply to work related calls, emails or texts on them?

How quickly can someone expect to receive a reply to an email?

What are your office hours?

Is an Instagram DM an appropriate way to try and get a hold of you?

Do you expect for team members and clients to speak professionally to each other at all times?
You absolutely can provide outstanding customer service without breaking boundaries—you simply need to set and communicate expectations with every new working relationship you establish. Want a boost of confidence in the event you need to say no to a client? Read our tips about how to have hard conversations with clients in a way that won't reflect poorly on your customer service skills!
Photo Credit: Eva Blanco/shutterstock.com