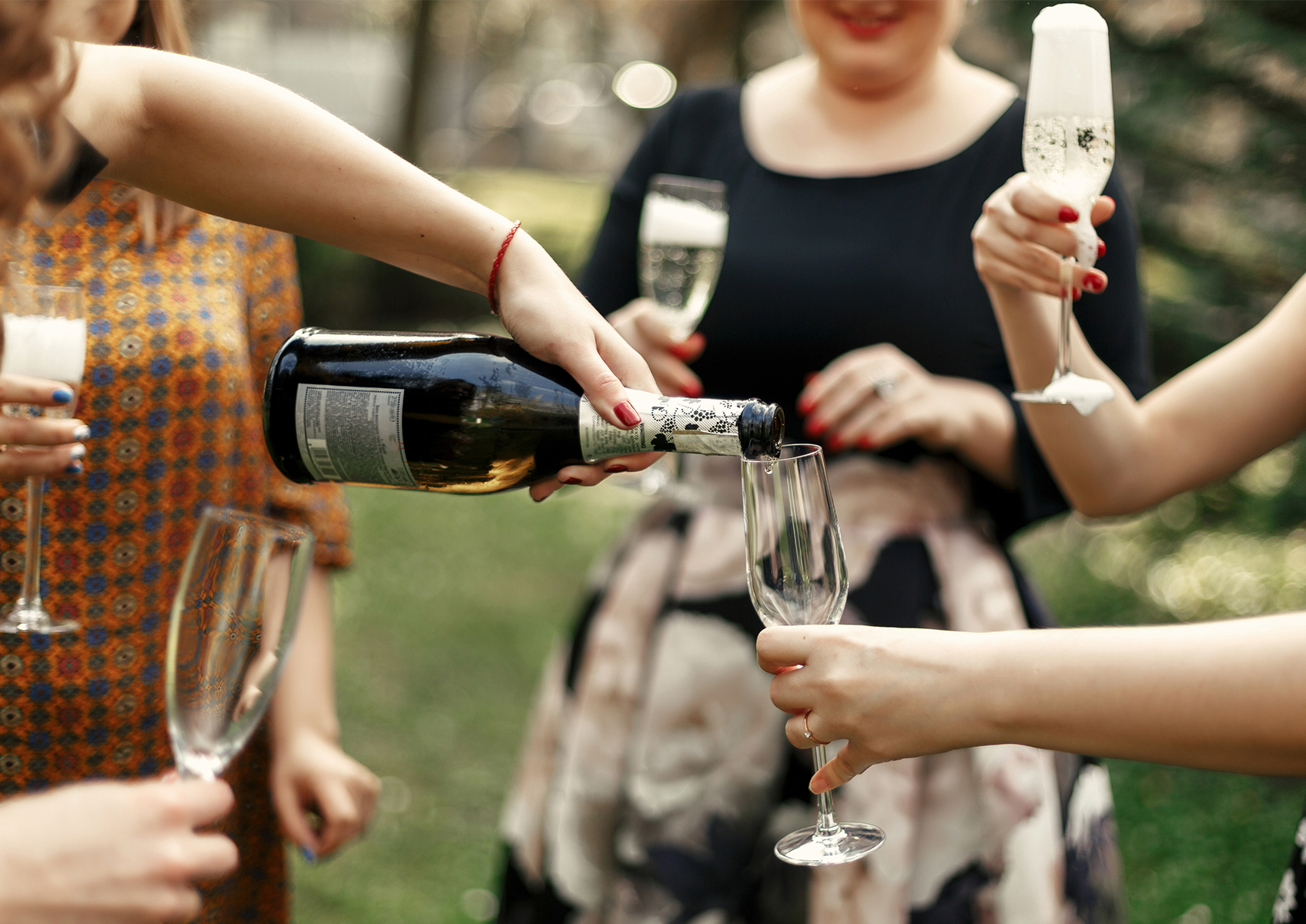 When it comes to marketing your wedding business, there is no shortage of options. From nurturing professional relationships and getting referrals from past clients to social media and advertising, it can actually be overwhelming to find a formula that works really well. But, even with all of the great options you can employ, we think there is one that can be extremely impactful and extremely cost effective that you might not have ever considered—surprise and delight marketing. Not quite sure what we're talking about? Read on to learn about what it is and for eight marketing ideas that won't cost you a thing.
What is surprise and delight marketing?
Whether you call it upgrades, freebies, strategic gifting or bonuses, surprise and delight marketing is simply anything you do in your marketing, sales or booking process that nurtures your relationship with a potential client through unexpected rewards. Surprise and delight marketing has become a pillar in marketing strategies for companies big and small as they work to build brand loyalty through what is most often strategic gifting tied to a social media campaign. But, don't think of it as a simply showering potential clients with gifts, the best surprise and delight marketing tactics are done strategically in order to create a strong emotional connection— and they don't always have to cost you money! 

Surprise and delight marketing ideas that don't cost you anything
We mentioned it just a moment ago, but we think that surprise and delight marketing can be very efficient and cost effective for wedding pros. But, before we dive into sharing some ideas with you, we want to remind you that doing this successfully is all about timing. Whether you sit down to develop an entire marketing campaign or simply look at your existing strategy to identify the contact points that might turn into requests for a contract with a little extra nudge, you want to make sure that you are making the biggest waves by picking the perfect time. Once you've done that, here are four marketing ideas that won't cost anything other than your time.
If you don't already offer complimentary consultations to potential clients, surprising the ones you feel are ideal or who are considering booking you for one of your larger packages with a meeting free of charge can not only be an opportunity to gift them some of your time but a chance to build a personal connection

Couples are likely to receive more than one proposal for each pro category they are hiring, so taking the time to customize what you send them with personal details is a great (and subtle) way to make yours stand out. For example, you can include images of their wedding venue on your cover page or reach out to another vendor you know they have already booked to get additional details that you can then work into the proposal

Excite potential clients by sending them a digital mock up of the detail they told you is most important to them

Make it easy for potential clients to start feeling the energy of their wedding day by putting together a short playlist that you think captures the mood of the experience they want to create for themselves and their guests
Surprise and delight gifting ideas that don't cost you anything
Think gifting always requires a budget? Think again! There are ways for you to incorporate strategic gifting into your marketing without spending money. So, as you review your plan and identify those points in time where you can send a little something in order to go above and beyond, think about gifting your potential clients one of these four things in order to surprise and delight.
Give your potential clients an unexpected upgrade. Depending on what services you provide, this could be to an upgraded napkin, vessel for their flowers, ceremony chairs, etc.

Send them a discount. Not only does sending them a discount score some points, you can also incentivize them to book with you sooner by including an expiration date

Gift your potential clients additional time. Whether it's an additional hour of photography coverage, music so they can keep the dance floor open longer or an additional planning meeting to finalize details, more of your time (and expertise) is perhaps the most powerful gift you can give

Send them a handwritten note. We know you might have to purchase a card or stamp for this one but this is one of the best ways you can surprise and delight potential clients during the booking process because most would not expect to receive one until after the wedding
There you have it! Eight marketing ideas that will help you surprise, delight, and book more potential clients. Want more marketing ideas to help you grow your wedding business? Download our FREE WeddingPro Marketing Tips Report.
Photo Credit: Bogdan Sonjachnyj/shutterstock.com