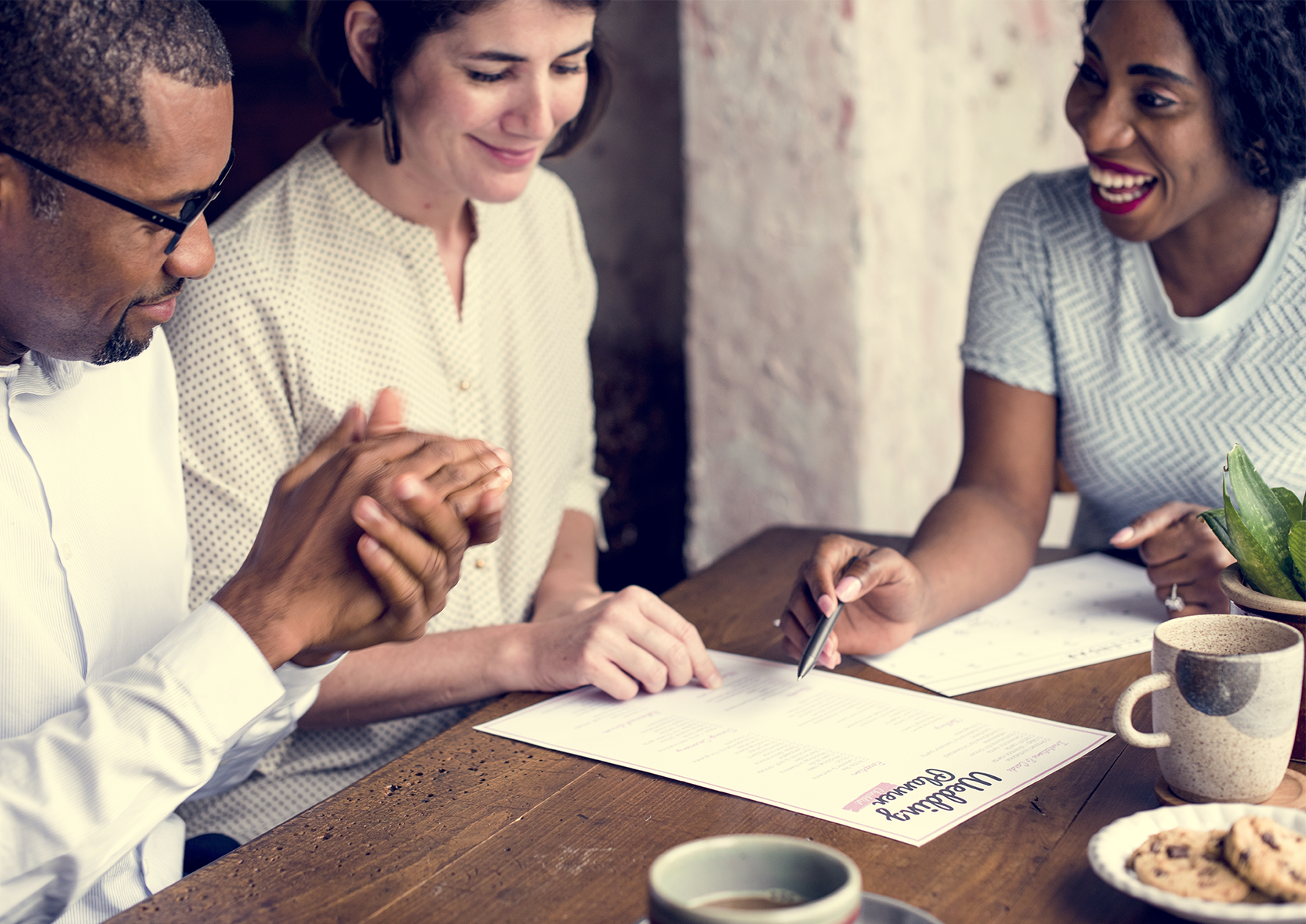 How to be an ally every step of the way
Over the past few decades, it has become more and more important for business owners to not just be educated about diversity and inclusion but to actively incorporate it into their business' values and practices. That's not just driven by policy and legislation—more and more consumers actively seek out, hire or purchase from businesses that demonstrate their allyship. And, with an increasing number of couples looking to hire like-minded wedding vendors, it is imperative that you not only understand the ways you can be more inclusive but also help your couples live those values throughout the planning process. Today, then, we wanted to talk about how to be an ally with both your couples in the wedding planning process and your business in general. Read on for seven ways to do just that and strengthen your allyship and sense of community. 
How to help your couples be an ally
When you are working to build an inclusive business, it is important to know that there are plenty of ways you can bring diversity and inclusion into your part of the wedding planning process—regardless of what services your couples hire you for! Inclusion is a human issue and one in which we all have a role and responsibility. And, whether your couples explicitly ask you for ideas about hiring a diverse team of vendors or not, you can help them be an ally with their wedding and beyond. Here are a few ways you can increase your own allyship and that of your couples' along the way:
Help your couples hire a diverse team of wedding vendors
One of the best ways to be an ally is to support minority owned businesses. And, as a wedding pro, we are going to guess you might know more than one talented person with one! So, whenever a couple asks you for vendor recommendations, make it an opportunity to not just share your recommendation but to explain why this person is great for the job as well as a chance to reiterate your values of inclusion. 
Encourage them to donate with their wedding registry
Another great way you can help your couples turn their wedding into an impactful event is by encouraging them to set up a donation registry. Whether you present them with your favorite organizations or guide them through researching one they are passionate about, supporting organizations who are doing the work on the ground with funds is always needed (and always very much appreciated).
Lead by example
Your actions always speak louder than words and when it comes to teaching your couples how to be an ally, your behavior says it all. The words you use (or don't), the way you treat others, and how you present yourself (even in non-verbal ways) all can greatly influence the people around you. So, if you want to be confident that you are demonstrating what it means to be an ally to all of your couples, be sure to:
Remove gender bias from the language you use (ex. "wedding party" over "bridal party") 

Ask your couples what pronouns they use

Ask your couples questions to get them thinking about how accessible their wedding will be for everyone (no matter their physical ability)

Show them inspiration from weddings that include a range of cultures and ethnicities

If someone says something inappropriate, do the right thing and help them to understand how they can say it differently as well as why that is important to do so
Curious to know how other pros are prioritizing diversity, inclusion, and community? Read our conversations with Wedding Pro Educators Bron Hansboro and Desiree Dent!
How to prioritize diversity and inclusion in your wedding business
Leading by example doesn't stop with your couples; rather, it starts with your business. And, regardless of whether you are a soloprenuer or manage a talented team in multiple locations, being an ally means having, communicating, and living your inclusive values. So, if you are wanting to take the next (or first) step towards making sure your business stands for a diverse and inclusive community, here are some ideas to think about:

Write a mission, vision, and values statement if you haven't put this down on paper yet

Provide your team members with paid time off if they use it to volunteer somewhere

Train your team on diversity and inclusion

Pick an organization and make regular donations. You can also educate your clients and team about their work by providing regular updates in emails or on social media

Build diverse teams and hire diverse models for any brand or editorial shoots you plan
Ready to put these ideas into practice and want to learn more about diversity in your marketing efforts? Read this article with advice about diversity in marketing with the Advisory Board members from our Fellowship for Change program!
Photo Credit: Rawpixel.com/Shutterstock.com