What Wedding Pros Should Know About Connecting with Engaged Couples in 2021
By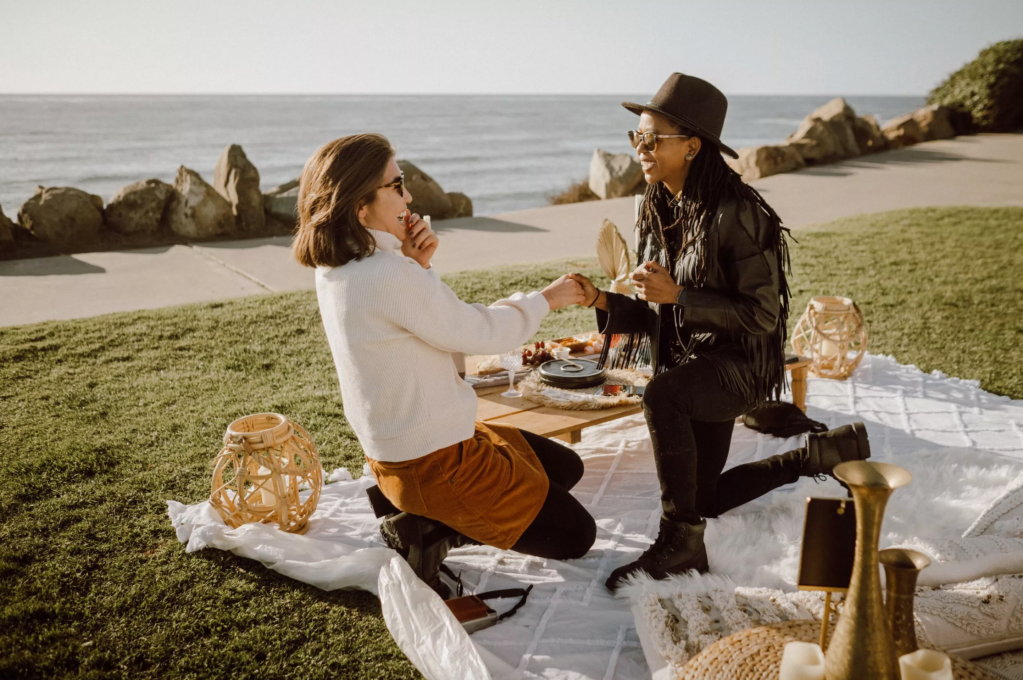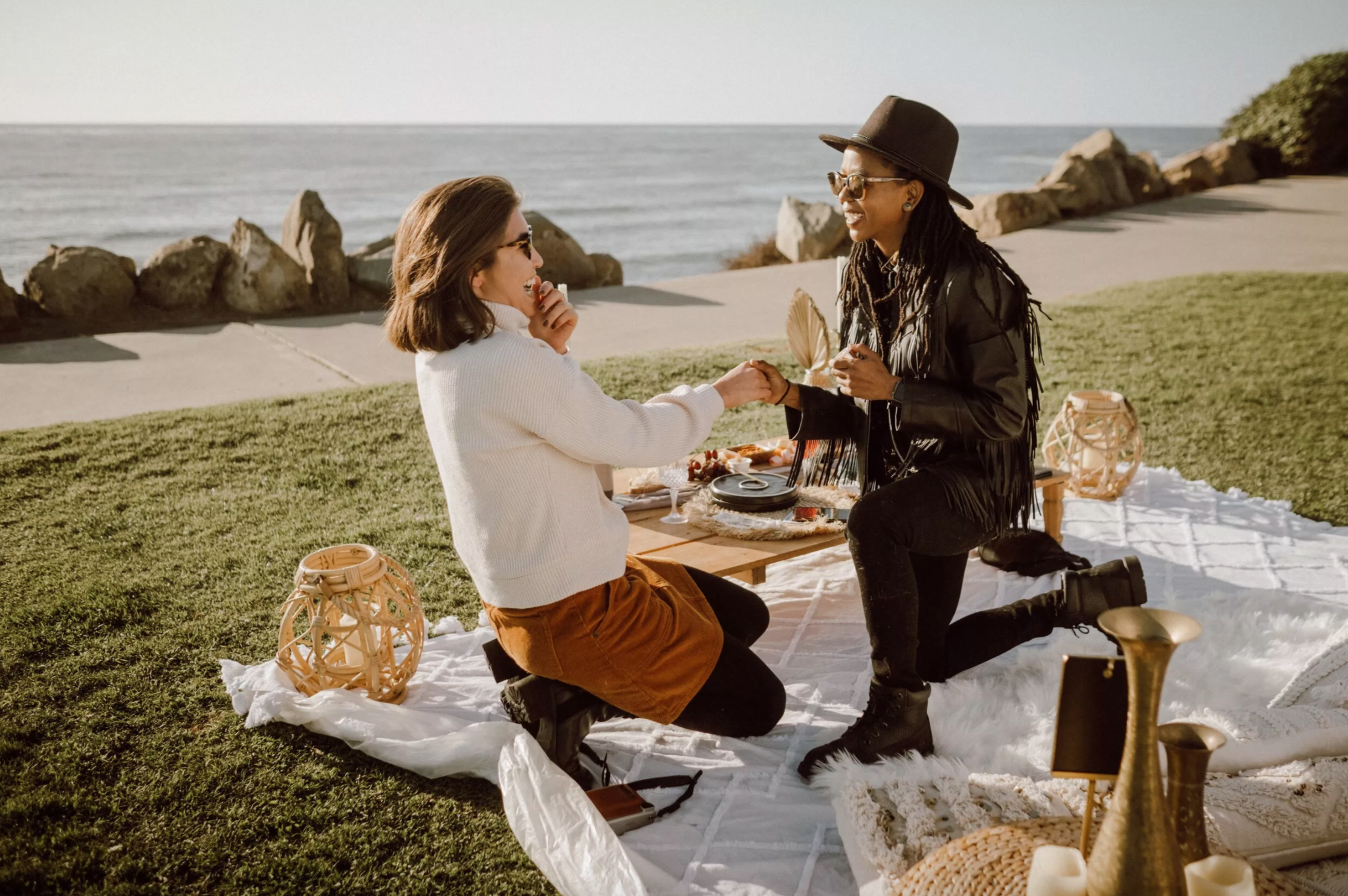 Advice and
marketing tips
to help you connect with them from a real couple 
When it comes to connecting with and supporting your couples, you have likely learned there is not a one-size-fits-all approach. Because, while there are definitely common traits and trends amongst the couples who are most excited to work with you (and you with them), they each have a unique point of view and must-haves for their wedding day. And, as you might have felt that you were just starting to really get to know what couples were excited to see from you, the last year and a half has changed a lot in the wedding industry as well as what couples are looking for in their potential team of pros—so we thought we'd dig deeper in order to help you find clarity once again.
We had the pleasure of speaking with Asia Sullivan and Tierra Andrews (one of The Knot's influencer couples for 2021) about their experience as they found and built their team of pros for their wedding this year. From the questions pros asked them to ones they didn't and their advice about what's important to do as you serve the LGBTQIA+ community, their insight is helpful in more ways than one—especially in a time where you are busy but still need to build future business. So, whether you're reading this just as you're looking to update your marketing plan or are going to save it for reference when you do sit down to get it done, take note of some of Asia and Tierra's surprising answers and steadfast advice.
Thinking back to when you first started planning your wedding, what stood out to you about certain pros and made you want to reach out to them?


Our wedding planner (Brennan Elliott of As You Wish) actually blew us away by reaching out to us first and letting us know up front what she had to offer. Right away she told us that not only did she have a lot of experience with lesbian weddings, but she also identified as lesbian. We felt a quick connection, and it was an easy decision to go with her. We looked through all our potential vendors' social media and websites to see if any queer couples were included in their materials. We felt more confident that these businesses would be more equipped to meet our needs and make our vision come true! 
What types of things did your pros ask at the beginning of planning to better get to know you as a couple?
Our pros asked all the basics like how long we'd been together, how we met, the story of how she asked, etc. I actually liked sharing those details because we got to relive the moments and the pros were super excited for us. A few vendors watched our engagement video to get an idea of our individual styles and our chemistry as well.
Is there anything you wished your pros would have asked you that they didn't?


I wanted the pros to ask up front which wedding traditions we planned to have and which ones we didn't since it makes a big difference when it comes to planning. It's a good idea to ask if the couple plans on having bridesmaids (we actually aren't) or if they want to do other things such as tossing the bouquet, having a send-off, etc. 
Is there anything else you think is important for pros to know?
Just to be very up front with your pricing and services so the couple knows exactly what to expect with no surprise costs at the end. If you serve the LGBTQ+ community, let it be known in your advertisements, social media, and websites because it really does make a big difference to LGBTQ+ folks when searching for pros! 
We hope this interview sheds some light on the questions you had about engaged couples in 2021 and helps you have a clear idea of what you can do to better connect with them. And, as you make those plans, be sure to add these articles to your reading list as well: how to help couples be an ally when wedding planning, why diversity in your marketing is important, and ways to work 6 wedding trends into your marketing plan for 2021.
Thank you Asia and Tierra for taking the time to share your advice with the WeddingPro community! 
Photo Credit: Khoa Photography
Let's grow your business together!
Start advertising on The Knot and WeddingWire, the top two wedding planning platforms.