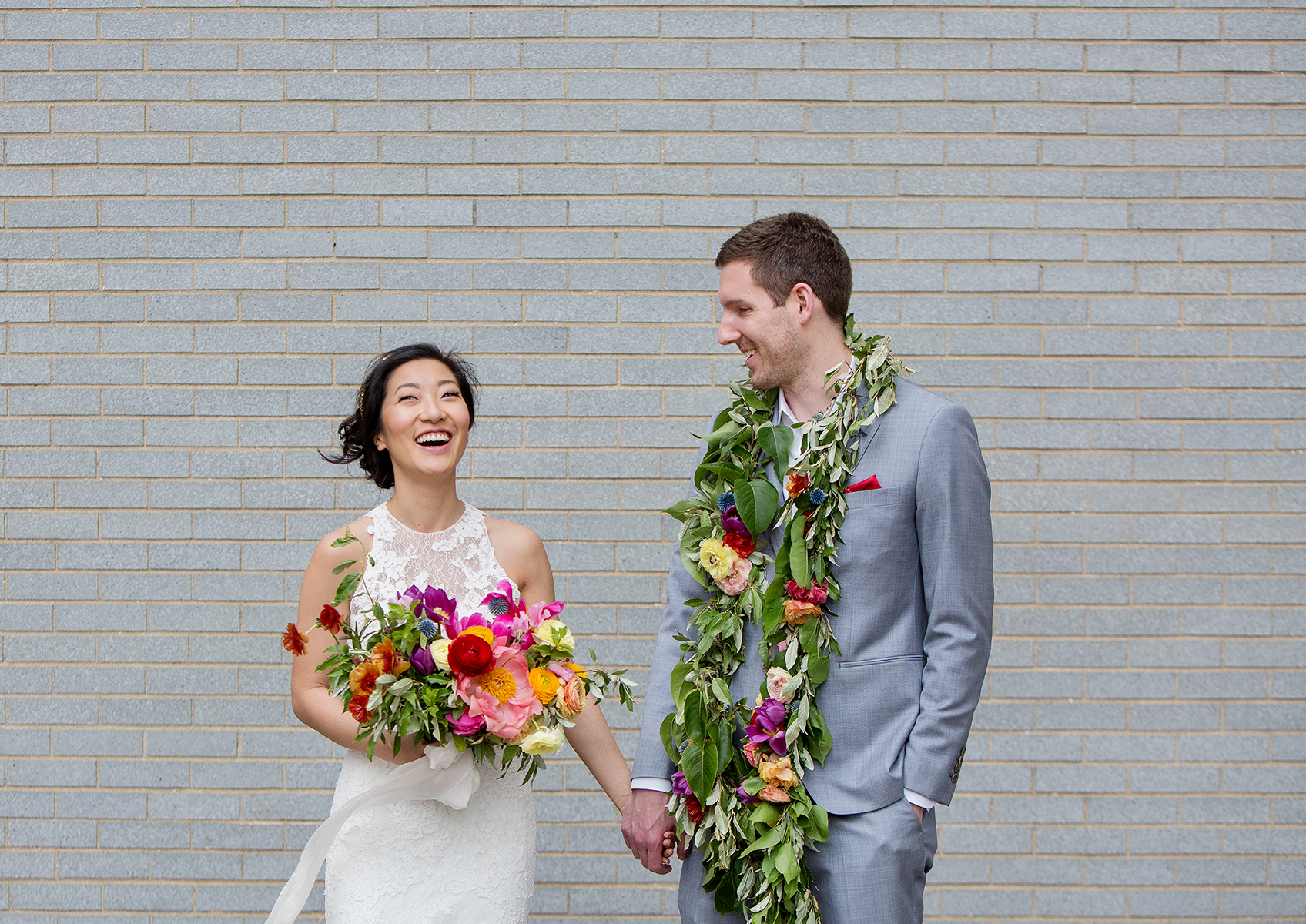 If you have a
client onboarding process
, you need an offboarding one too
We often talk about how to make a strong first impression and welcome your couples; doing so is the key to filling your calendar with weddings and setting the foundation for a fun working relationship after all. The thing is (and you know this), planning a wedding doesn't happen overnight and sometimes you only have contact with your couples on a few occasions over 9-18 months of planning. So how are you supposed to ensure that your couples get sent off feeling the same strong impression they started with? The answer is offboarding. Don't fret if you're unfamiliar with the term—that's why we're here today. Simply read on to learn what client offboarding is, what it includes, and the ways it can help you leave the lasting impression you worked so hard for.
What is client onboarding?
Before we dive into the topic of offboarding, we wanted to touch on the opposite—client onboarding. Simply put, a client onboarding process is one that gets you going and includes things like welcome emails, kick-off calls, initial design meetings, tours, etc. And, even if you don't have a formal onboarding process on paper, it is very likely that you welcome each of your couples with some sort of consistent experience. 
What is client offboarding?
If client onboarding sounds just like what it is, so does client offboarding or the process to which you close out a client relationship or wedding project. Every wedding pro's approach to offboarding will be different and, even if you have never heard this term before, you might already be doing it to some degree. From sending thank you gifts to delivering a photo gallery (and many things in between), if you have touch points with your couples after their wedding day, you have a client offboarding process. 
What your client offboarding process might include
When you think about what needs to happen in order to fully consider your work for each of your couples done, what comes to mind? Likely a list of tasks that you or one of your team members has to work through or follow up on—this list is the basis of your offboarding process. And it might include things like:
Reviewing your contracted services to make sure everything is complete

Sending your couple their final deliverables 

Collecting final payments that are due

Writing a thank you card or email and/or sending a gift

Requesting feedback in a follow up survey

Requesting they leave a review on your Storefronts on The Knot and WeddingWire

Blogging about their wedding and tagging them in the social media posts 

Reaching out to them on their 1

st

anniversary to celebrate it 
Regardless of what your specific list looks like, the goal of a client offboarding process is straightforward—to make sure all services have been rendered and everyone has what they need.
Why you should create a process for it
Just like most aspects of your wedding business, having a process is a way to create a consistent and high-quality client experience for every one of your couples. But because closing out a wedding project doesn't happen in a vacuum (you're likely welcoming or in the middle of working with other clients at the same time), having a documented process is key to ensuring you've done everything you need. Whether you house your client offboarding process in your project management system, add it to your employee process handbook or add tasks with notifications to your calendar, here are the reasons why we encourage you to formalize it all and how it can help you:
Offboarding is an opportunity to leave the strong last impression you want (think: no awkward goodbyes) that hopefully creates a situation where your couples will refer you to their family and friends

It is an opportunity to ask for feedback which helps you refine your process or services for future clients

You have the chance to right any wrongs that might have happened in the last bit of your working relationship

It is a time where you can create post-wedding day excitement as you deliver on your last items or tasks

You can tie up any loose ends as well as remind your couples of anything they have limited access to
Convinced that setting up a formal process to offboard your clients is worth it? We hope so and there is more to learn! Be sure to read this piece with advice to help you offboard your clients from other wedding pros and then get to creating your plan to leave a great last impression with every one of your clients.
Photo Credit: Red Gallery Photography