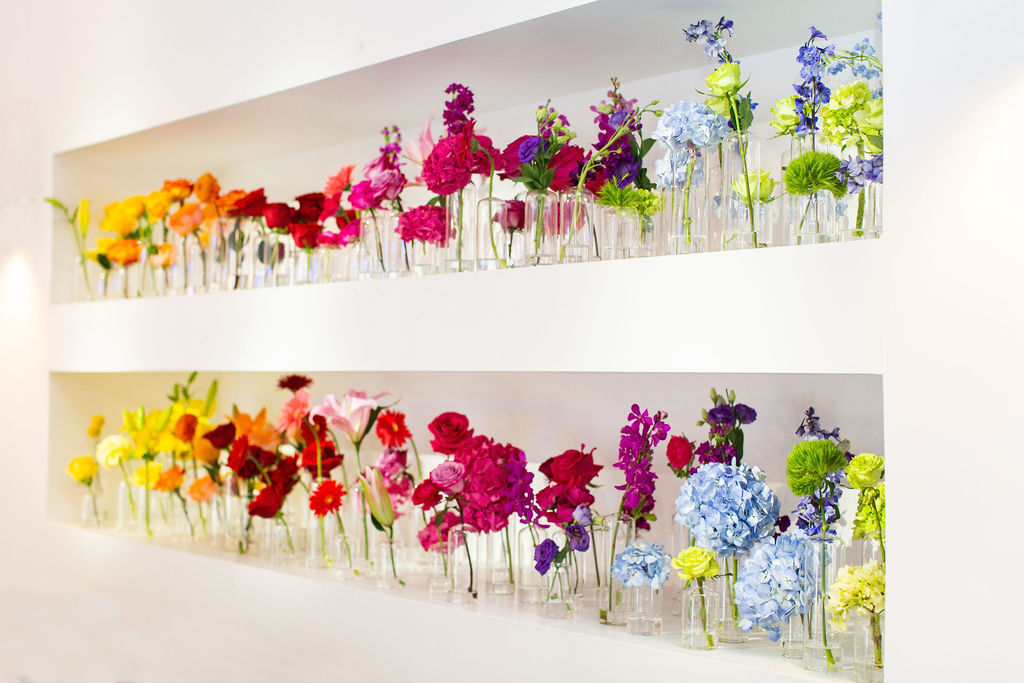 Building trust with your clients online is just as important as it is offline. (How else are you going to cut through a sea of competition online?) That's why this month's webinar was all about building trust with your clients before they've even met you. Here are 6 big questions that came from you all (plus the answers!) during our September Trust Economy webinar. (Hint: Most of the burning questions had to do with social media and video!)
1. We are a beauty service and often we will post before-and-after pictures–but do you recommend doing video of us actually providing the service?
Yes, 100%! While it's great to show those before-and-after photos on your main Instagram feed (keep it up!), it's become increasingly important to embrace video. Video is the fastest-growing online medium (by some estimates, Americans will spend 1 hour, 40 minutes each day watching online video by 2021). And beyond its growing popularity, video is a fantastic way to let your clients (and future clients) see how you do what you do. Showing them the process will help them understand why it's so important to go with a person like you and help them feel like they know you! So the next wedding you have, consider taking behind-the-scenes videos of the eyelash application, putting the finishing touches on a beautiful braid or providing touch-ups for your bride in between the ceremony and reception.
2. Regarding intimacy: Do you advise we be more personal than business-like? Meaning people should recognize face with the brand? I want to build out my brand but in a way that the client doesn't only recognize my face so that I can hire on multiple photographers and videographers.
Whether there are 100 people or it's just you, the idea behind creating intimacy with your clients online is this: you want them to feel like they know the people (or person) behind the beautiful work that you do. So if it's several people that make up your brand, then look for ways to play up their different personalities. Maybe you do Friday introductions to each of your photographers once a week on Instagram. Or maybe you do takeovers of your account each weekend.  Anything goes so long as you're creating that relationship between your people and those future clients!
3. As a wedding invitation specialist, do you have any content ideas on what to video live?
Absolutely. Showing video of your invitations will help bring your invitations to life. Just a few ideas: unveil a video of one of your designs every Wednesday (and use the hashtag, #weddingwednesday); take video of you or someone on the team sealing or calligraphing envelopes; showcase a design meeting with one of your current clients to show your followers what it really looks like when they sit down to dream up their wedding day stationery.
4. Would you recommend using Facebook live or Instagram live? Which is better?
Honestly, you could really go live on both channels at the same time. Set up one camera horizontally for Facebook and the other vertically for Instagram. You could speak to both cameras, or just pick the channel that most of your audience usually comes from, and address that one!
5. When it comes to getting consent to do Instagram stories or posts of our clients, what is a great way to approach that conversation, say, during the inquiry or consultation?
Wait until after you've signed the dotted line to ask your clients about posting to Instagram. It could be a bit odd or even off-putting to some to be asked for their consent to post to social before they've signed a contract with you. Once they've signed the contract, go ahead and make it a part of the on-boarding process. So for example, at the same time you might ask them about their must-have songs, ask them about their hashtags and what their social posting preferences are.
6. I do not have not one picture of myself on any of my social media sites. I want the clients to reach out to me based on the work that they see and not necessarily based on who I am. Has it always been like this where we have to be so much in the forefront of our brand?
Yes, times have changed. You used to be able to simply post your work and get booked for it. Today though, the competition is fierce and your clients (millennials and soon Gen Zs) are very discerning about the people behind the products and services they use. You don't have to post all the time about yourself but it is a good idea to add your photo to your About Me page on your website and to post photos of yourself and the team once in a while to social media.