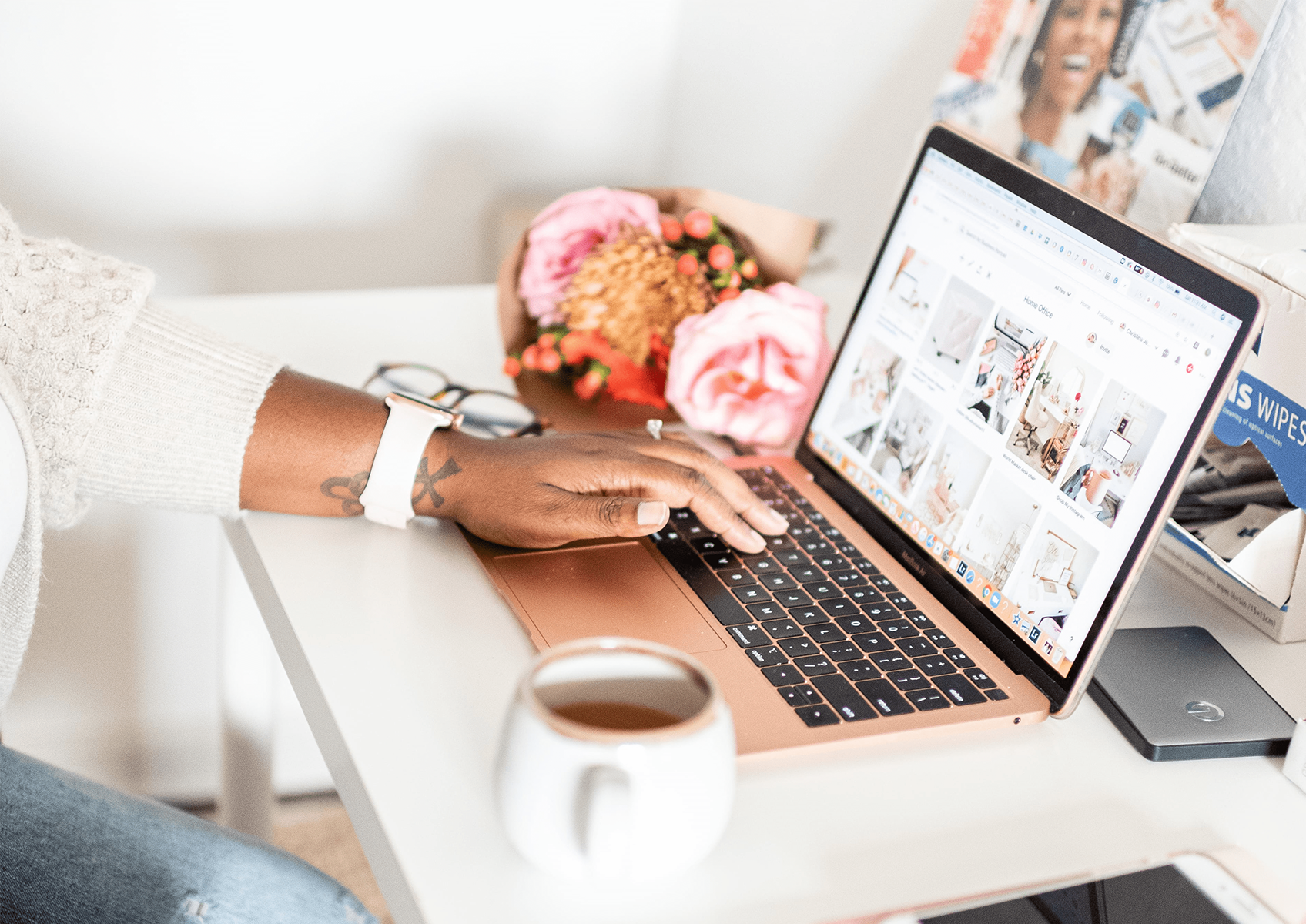 Essential online tools when you're starting a wedding business
When you first had the idea to start a business in the wedding industry, what did you think you'd need? You likely felt confident that you'd need to build a website, secure your social media handles, and get started advertising on The Knot and WeddingWire in order to be set up for success with your new career. But here's the thing about starting a wedding business—if it's your first time building something from the ground up, there are a lot of things you don't know you need. And, rather than struggling to find the answer, we wanted to help you feel confident that everything you are doing is a step in the right direction. Namely, that the business tools you lean on are the best on the market. If you've been searching for the best small business software for wedding pros and business owners, read on to find out what our favorites are and then keep building your empire with them.
Free software to save time and money
If you're managing your wedding business with spreadsheets and word documents because you think software is too expensive, today is your lucky day. Some of the best business tools are free or have a free tier, and here are the ones we think you should check out.
Canva
One of the first realizations you have as a wedding business owner is that there are a lot of places where you need branded graphics but having a budget for a graphic designer on-call can be difficult. And, while the long-term goal might be to outsource all or most of your design needs to a professional, the reality is that you're likely going to need to DIY a thing (or fifty). That's why having even a free account with Canva is a no-brainer since it gives you access to easy-to-use graphic design templates on an equally easy-to-use platform. 
Social media
You may be surprised to see such a widely used tool on this list, but the fact of the matter is that not every wedding pro is utilizing social media – or using it intentionally/properly. And, while you should resist the pressure to be on every platform (it's more than okay to just pick one or two), you should have some sort of presence since social media is a great place to give couples a more in-depth look at your personality and brand.
Pro-tip: Always searching for tips to help you use Facebook, Instagram and TikTok more effectively? Check out this social media guide with tons of advice and content ideas.
Later
If graphic design is one of those "I didn't know how much I'd need it" moments, social media is the "I didn't know how much time it would take" one. The thing is, even though having a presence on social media is an important part of a marketing strategy, it's more important to be spending time with your clients. So, before you hit the proverbial wall, know there are ways to easily manage your social media and that Later is a great (and affordable) piece of small business software. 
Slack
One of the things that can be challenging as you grow a team is communicating with them—because some things are too big for a text, and others are too time-sensitive for an email. That's why we love Slack. It allows you to organize communication by topics or groups of people, share files and start calls—all while keeping things organized and searchable.
Ubersuggest
Search Engine Optimization (SEO) is an important part of any digital marketing strategy, but it can be a challenge to know what keywords to use. Ubersuggest makes it easy to research keywords and phrases as well as run basic SEO reports on your website. 
Paid software to grow your wedding business
Even though free-ninety-nine is a great price point, there are definitely business tools worth paying for—especially if they are going to help you book more clients and serve them well. Here are some of our picks for paid tools that will do just that.
Flodesk
You might have heard about the power of email marketing as of late and especially when it comes to conversations about whether or not you are building your business on marketing platforms you "own" or "rent" real estate from. But, when you're not a marketing professional, the thought of getting started with email marketing can be overwhelming, to say the least. Between figuring out how to build your email list and design emails that do your brand justice, you might feel like it's too big a task. Flodesk is a new email marketing platform built for people just like you—people who want to add email marketing to their overall plan but in a way that doesn't stress them out and makes it simple to set up all the pieces you need.
Cloudspot
This one is for the photographers! If you want to create a streamlined process for delivering galleries to your couples and make it easy for them to buy prints, Cloudspot is the solution to explore. Created by a photographer and built with your unique business needs in mind, you can start for free and upgrade as you need more storage.
Showit and Squarespace
Getting a website turned up might just be the first thing on your list and it is likely also the biggest. So, when it comes to building yours on a platform that you can manage yourself and can grow with you as you grow your business, Squarespace and Showit are two great ones to research. There are pros and cons to each, so be sure to spend some time looking at the details, but you can be confident in your ability to start your website yourself or with a talented designer.
The Knot and WeddingWire
When you want to be found by more couples, nothing beats the power of The Knot and WeddingWire. You can put your wedding business in front of the millions of couples who turn to The Knot and WeddingWire every year to find their team of pros and plan their weddings. You'll also get access to tons of data and tools to help you manage the initial stages of your booking process. Find out if it's time to start advertising your wedding business and get in touch with us to get started.
Calendly
It can take a frustratingly large number of emails to find a good time for a call or client consultation, so one of our favorite small business software programs is Calendly. With the ability to define your availability, share it, and allow someone to book a time slot without the back and forth, we think this is an easy way to save yourself time and streamline part of your booking process and client experience.
HelloSign
The days of asking someone to print, sign and scan are gone and today's engaged couples expect to take care of most things online—contracts included. And, if you didn't add something like HelloSign to your list of business tools because you thought it would be expensive, you'll be happy to learn they have a free tier to get you started.
Pro-tip: Speaking of contracts, does the one you are sending clients have these essential contract clauses?
Quickbooks and Freshbooks
When you are a service provider, it can be hard to keep all of your invoices organized and get paid in a timely manner. So, when it comes to business tools that are really essential, having something like Quickbooks or Freshbooks is a must. Between making it easy to send invoices, payment reminders, and having built-in payment options, if you want to reduce the amount of time you spend managing your finances, be sure to invest in one of these platforms.
Pro-tip: If you're refining your pricing and packages, be sure to learn more about the common fee and payment structures for wedding businesses.
Remember, even the pros you look up to started their businesses in the same place (sometimes with less technology to help)! So, if you need advice about how to start from other people who have walked in your shoes or are ready to talk business systems now that you're on the path to growth, know the WeddingPro community is always here to support you.
Photo Credit: ColorJoy Stock