You Booked Your First Wedding Client! Here's What to do Next
By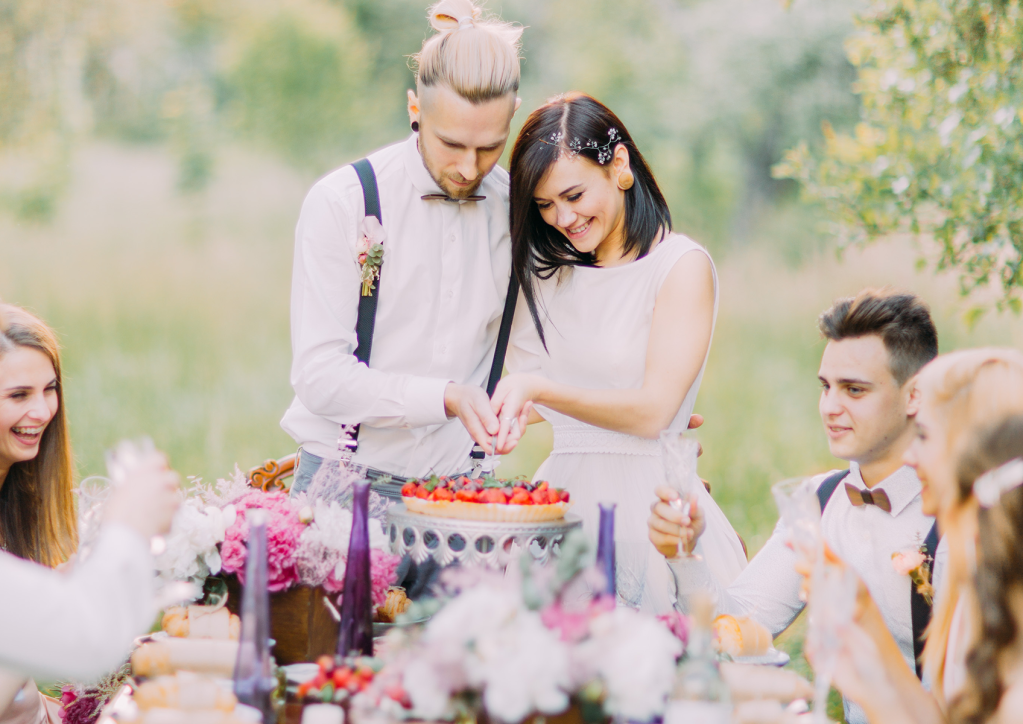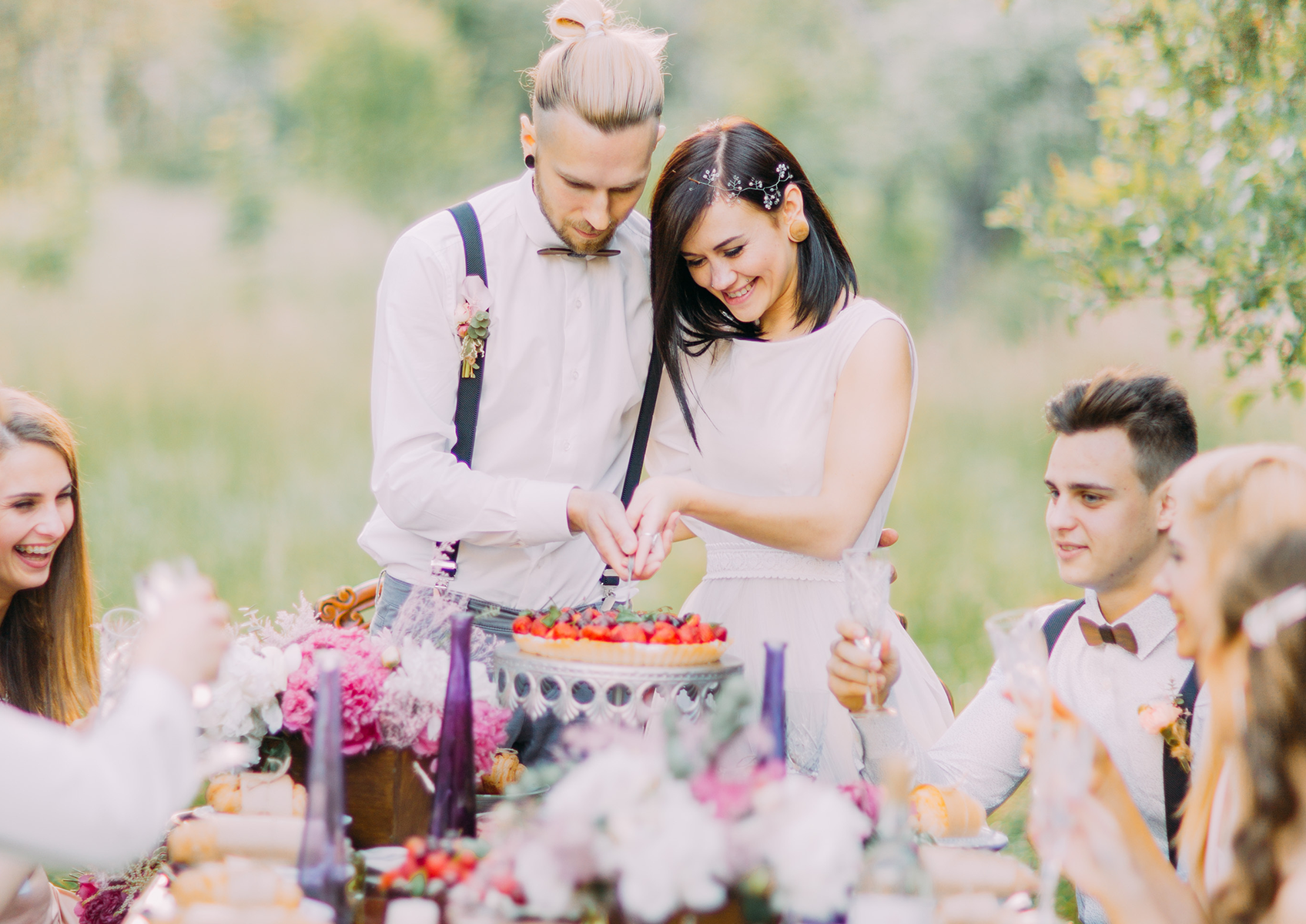 Advice to help with
client onboarding
as you
start a wedding business
The moment you book your first wedding client is an exciting one because it means a lot of things. It means your hard work to actually start a wedding business has paid off and all of those nights you spent burning the midnight oil were worth it. It means it's finally time to do your thing and help a couple create a fantastic wedding day for themselves and their guests. But, it also means the pressure is on to make sure your very first couple has an amazing experience working with you in hopes that they'll help bring in the future business you need. And, while you've probably spent tons of time getting your Storefronts up, refining your website, and fretting over how you were going to price your services, you might not be thinking as much about what exactly it is you need to do after someone officially becomes your first client. So today, we wanted to share some expert advice from two WeddingPro Educators in order to make sure this exciting milestone isn't met with tons of stress. Read on to learn about how you can approach client onboarding after you've booked your first wedding.
Give them a warm welcome 
You've clearly made a great first impression with your first wedding client (that's why they booked you after all) but that doesn't mean your reputation is set in stone—rather, you need to put in a continual effort to make sure your couple feels welcome, supported, and paid attention to. So, even as the proverbial ink is drying on your recently signed contract, you should be working to ensure your couple feels both confident in their decision to hire you and comforted by their first experiences. 
"After making a significant investment, most people experience some sort of buyer's remorse. Did I make the right decision? Is there a better option? What if… As wedding pros, our goal is to immediately reassure our clients that deciding to work with us was a really good decision and my recommendation is to let them know how happy you are to be working with them! Sending a thank you and providing value on a topic that leverages your expertise is always a great way to start because it helps solve a problem right out of the gate. For example, you can send a personalized thank-you-for-booking video message that makes them feel special or you can send a welcome bag filled with goodies that will help them during the planning process—or even a "what to expect" guide that is a curated resource to help them easily navigate the planning process. Want something simple? A handwritten thank you card is always a great idea! The key is to provide value, build trust and make them feel special." – Petronella
Petronella is a WeddingPro Educator, wedding photographer, and the owner of Petronella Photography, a New York based company capturing multicultural, interracial, interfaith, and mixed-race couples and families.
Communicate your process to set expectations
Your process is an important part of your wedding business, regardless of how new or established it is. And that is because your process is very closely tied to your client experience and can greatly influence how your couples feel everything is going (read: how well they feel you are doing your job). Because of that, it is incredibly important to have great client communication from the start as well as to communicate your process (even if it's likely to change) with your very first wedding client.
"You've booked your first client, congratulations! Having the trust of your clients is incredibly important and it comes from your process. Immediately after signing your first client, set the tone for the rest of their experience by outlining what they can expect from you. Thank them for the opportunity and provide them with a step-by-step timeline. Let them know what you will be doing, when it will happen, and what it is you need them to do in order to keep moving forward. You also want to establish what a win looks like for your clients. Knowing what they value and clarifying their goals will set the benchmark early and help guide you as you make all of your future decisions—and set you up for success from day one!" – Andrea 
Andrea is a WeddingPro Educator, wedding planner, and owner of Andrea Eppolito Events, a Las Vegas based company creating extraordinary events for extraordinary people.
Start taking notes
Every wedding pro learns a lot in their first year of business and there is no need to be embarrassed by mistakes and missteps (they are a part of the process). The important thing to remember is that almost every day is an incredible learning opportunity, so you should document your experience in a way that gives you what you need to revisit and build off it all. What should you note as you work with your first wedding client?
What's working well from both your perspective and your client's

What's not working so well from both your perspective and your client's

Ideas about where can you refine things for future couples

Explicit feedback you get from your first couple (good and constructive)
We're very excited to welcome you to the wedding industry and watch your business thrive! If you're worried whether all of your t's are crossed and want to make sure, you can read everything you need to know to start a wedding business and then get in touch to learn more about how we can help you grow from there.  
Photo Credit: Andrii Kobryn/Shutterstock.com
Let's grow your business together!
Start advertising on The Knot and WeddingWire, the top two wedding planning platforms.