How Staying Intentionally Small Was Key to Building My Luxury Brand
By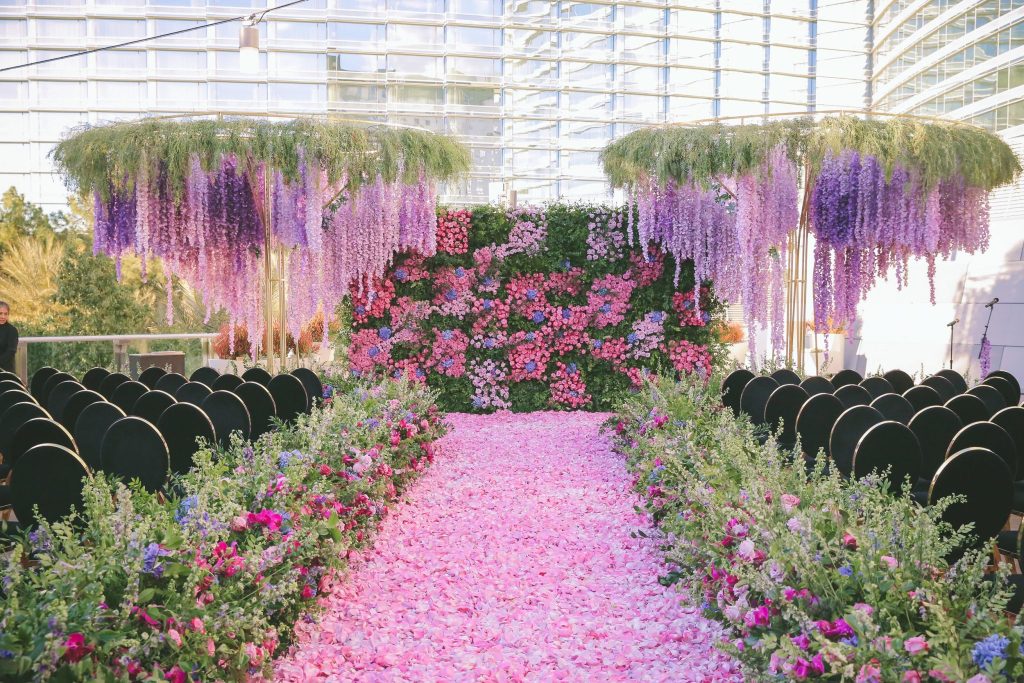 This month, we're starting a new series of first person Q&As with a few WeddingPro educators to find out how they went about building their brands and businesses–from their big goals to mistakes made and top learnings. 
Our first guest is Andrea Eppolito of Andrea Eppolito Events in Las Vegas. Andrea is a luxury wedding planning in Las Vegas and considered the go-to source for luxury wedding experiences in Las Vegas. Her approach to building her business? Start small, stay small and niche down every year. Enjoy! 
WeddingPro: Why did you decide to start your own business?
Andrea: When bad things happen in life–and they always happen–you need something to look forward to and something to look back on. Moments matter, because moments become memories. These memories benchmark our lives, and become part of family lore.
What moment is more important than deciding to commit your life to another person?  I believe that the bigger the moment, the better the memory. Las Vegas is the wedding capital of the world, but they did not specialize in high end luxury. I started my business because I wanted to redefine what it means to get married in Las Vegas.  I wanted to take control and change the space for my clients, myself, and my local partners.
WeddingPro: What goals did you set for yourself in the beginning? 
Andrea: From the very beginning I wanted to specialize in focus on luxury, and I wanted to change the perception of Las Vegas.
Luxury is not inherently about money.  Luxury is personal, and on purpose. Often times that takes money to facilitate, but for me it was more important to approach wedding planning from a place of intention. I wanted to tell a story that felt progressive, that allowed my clients and their guest to have multiple experiences throughout one evening.
The goal of the business was to never produce the same wedding twice.  Every client I work with needs to have a completely unique experience.
To do that, I needed to stay intentionally small.  I knew that I would never work with volume; only a small selection of clients that cared about the same things that I care about.
WeddingPro: Tell me about how you achieved those goals. What were some of the hacks/tips you learned along the way?
Andrea: First, I went into the community and I sought out partnerships with photographers, florists, and decor companies that wanted to do the same types of weddings that I wanted to do.  I did a lot of deep work to understand their businesses and ensure that our philosophies matched.
Once I created my own core group, we all came together and made a commitment to always elevate and upgrade one thing at each wedding that would heighten the client's experience and take it to a place that they did not expect.  It was not just the thought that we would throw money at something, but that we created unique experiences for each other.
As we did better work, I knew that getting featured and published was the way to showcase the work that Las Vegas was capable of producing. Working with editors and publications such as The Knot was instrumental with getting the work out to the public, and attracting attention to our city.
Lastly, you cannot sell what you cannot show, which is why video is so important.  Clients want to know what happens behind the scenes, and video, IG stories, and emerging platforms like TikTok are vital to the growth and success of a business.
WeddingPro: Did you ever change your approach to growth and sales because of what you learned? If so, what did you change?
Andrea: Every year I niche down; becoming more specific about the type of clients that I want to work with. It's about learning everything I can, developing a highly realized client avatar, and then speaking directly and ONLY to that client. When you try to speak to everyone you get lost in the middle and are drowned out in the sea of sameness. By consistently showing something radically different I am making my market smaller, but more effective.
WeddingPro: If you could offer one piece of advice to others out there who are struggling to take their business to the next level, what would it be?
Andrea: Become an expert on your client. Understand exactly who they are, what they need, and what they are motivated by.  It is about empathy, anticipating your couple's needs, and reaching out every day/week with a new way to delight and surprise them.
Also, never underestimate or devalue what other partners in the industry contribute to the success of your business. Develop deep relationships and create a feeling of camaraderie that eliminates ego and celebrates everyone's skill and success.
We are the makers of dreams come try, and I believe that each of us has the power to create and run the business we want.  That's why I wrote "Redefine Your Wedding Business." I wanted to provide a blueprint for wedding professionals in all segments of the industry so that we can all run the businesses we want to run, making money, making memories, and doing it in a way that makes sense.
Thank you Andrea! If you're interested in checking out Andrea's book, it's available online right here: Redefine Your Wedding Business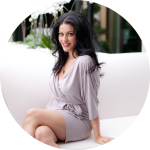 Andrea Eppolito, Andrea Eppolito Events 
Las Vegas, NV
Photographer: Dennis Kwan Weddings
Let's grow your business together!
Start advertising on The Knot and WeddingWire, the top two wedding planning platforms.