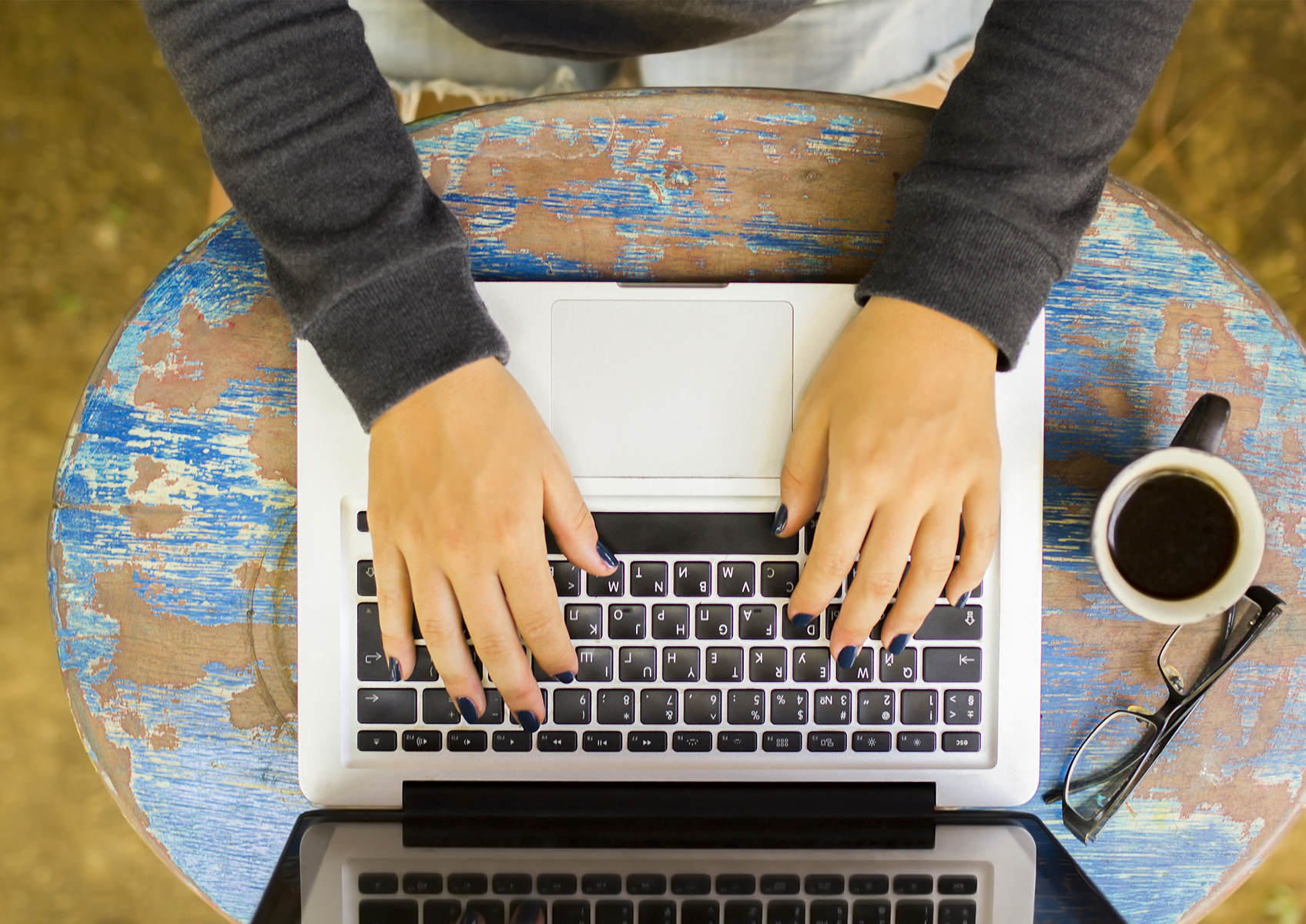 Time to Talk About Yourself
Most people struggle to write about themselves. Whether it's because of humility or not having confidence in their own copywriting skills, many people decide that it's easier to not say anything. 
But, in an age where authenticity is king (or queen), one of the most important stories you can tell is your own. From what drives you and how you got started to what you specialize in and why you are the perfect pro for them, your potential clients are including your ability to talk about yourself in their decision-making process. 
So, we wanted to make sure that you are confident in writing about yourself and your wedding business so potential clients click contact and inquire! Read on for our best copywriting tips to help you write an about me and bio on your Storefronts, website, and social media profiles.
What to include in your "about" section on The Knot and WeddingWire
One of the first impressions your potential clients might be getting of you is from your Storefronts on The Knot and WeddingWire. And, when it comes to standing out from other pros in your area, communicating your process and personality can help you do just that. But don't worry—you aren't left to make this important impression on your own. 
When you advertise with The Knot and WeddingWire, the Content Team at The Knot Worldwide will review your Storefronts to ensure they are optimized for search (SEO), meet our guidelines, and have  unique descriptions to differentiate both of your listings. You don't have to worry about writing everything from scratch either; the Content Team just needs to know the details that are important for you to communicate in order to get started.  
Want to write a business section that guides the Content Team in crafting a description that not only intrigues potential clients but helps sell your services? Make sure to answer these questions in what you write:
What spaces do you have available? (wedding venues only)

How many people can you accommodate? (wedding venues only)

What packages and/or services do you offer?

What is your process and/or client experience like?

What locations do you offer your services in, and are you willing to travel?

What makes you unique? What do your past clients love about you?
If you are writing your own business description, including specific information in your draft makes it easier for the Content Team to refine it and make sure it is professional and unique —which means better SEO and more leads for you!
Why optimizing your business description is important
One of the perks of advertising with The Knot and WeddingWire is our commitment to SEO (search engine optimization). In addition to couples finding you through our directory, SEO ensures that your Storefronts can help couples find you on Google too! 
How does this happen? When the Content Team writes your Storefront descriptions, the team follows certain guidelines that consider key points like formatting, keywords, word count in order to ensure that your Storefront checks all the boxes Google is looking for. Here are just some of the ways we work to optimize your business descriptions:
Your business name, category, and location are included in the first sentence of the description

Your Storefronts don't duplicate content that is already on your website (duplicate content has a negative impact on your SEO and often results in a lower ranking on a Google search)

Venue descriptions range between 250-450 words and vendor descriptions range between 125-250 words

Your description does not include sentences that are too long or complicated; this is good for both SEO and for creating a couple-friendly experience

Your description is written in second or third person and in a professional tone
When we work together to refine your description based on these guidelines, it's a win all around: it's easier for couples to find you on Google, they have a better experience during their research, and you get more leads!
How to build off a strong Storefront description
You might notice that most of the Storefronts on The Knot and WeddingWire follow similar formats. This is to create a consistency in the experience couples have when researching their potential wedding vendors on the two sites (read: it makes it easier for them to navigate and gather information.) So, in addition to having a well-written description, you can help couples get all the information they need (making them more likely to hit inquire) by following these tips:
Upload a variety of photos that showcase your services, spaces (if you're a wedding venue), and diverse client base to your Storefronts. Planning a wedding is a visual process, and couples love to see photos for inspiration

Keep things current. Make sure specific pricing and date availability information on your storefronts are updated and accurate as they can change every year. You don't want to give potential clients the wrong information on accident

Write everything in second or third person. Couples come to WeddingWire and The Knot for a professional, consistent experience. The Content Team only uses second or third person while crafting professional descriptions, and this keeps it consistent

Be sure to include a working link to your website so potential clients can get more information if necessary. And upload your social media links too!
Pro-tip: Be sure to write something unique for both your Storefronts on The Knot and WeddingWire, write in the third person, a neutral tone, and proofread before hitting publish! Want to see the full content guidelines? You can access those here.
Where to write about your teams on WeddingWire
A lot of you are building your teams as you build your business, and we are excited to let you know that you can feature them on your WeddingWire Storefront with Meet the Team! This feature makes it easy for you to add headshots, positions, and bios for everyone who helps you earn those 5-star reviews. We especially love that potential clients get to meet all of the people who would be helping to bring their big day to life (and you can show that every event really does take a village). Learn more about the Meet the Team feature on WeddingWire (and add yours) here.
Pro-tip: There's also a similar feature on The Knot where you can add in your personal bio so your clients can really get a feel for who you are.
How to write the about page on your website
Contrary to what you might think, your about page is one of the most important on your website. This is because, after visiting your homepage, your potential clients are likely asking themselves, Is this person experienced? and Will I like working with them? Simply put, they are curious if they can trust you—and they click on "about." The purpose of your about me is to not only share information about yourself but to do so in a way that answers questions that might be making them hesitate. So, when you sit down to write your about page on your website, keep these tips in mind:
Decide whether you are writing in first or third person (first person is great for most pros but third is something to consider if you are a larger company)

Don't be afraid to start with, "Hi, I'm [your name]!" You can treat the first words as you would an actual greeting and this helps to make them feel like you are talking directly to them

Be sure to include an SEO keyword that is associated with your business as you introduce yourself

You can include details about your experience, skills, and background but be sure to tie these in with how they help you do your job really well (your potential clients are wanting to know if you can do what you say you can for them)

Feel free to write about your personal life (family, hobbies, etc.) but keep it short

If seeing awards and accolades is something that is important to your ideal client, you can work that into your bio or write a headline to introduce the logos of where you have been featured

If you are feeling overwhelmed about how to write everything, break it up into sections. Open your about page with a section about the business, move into a section about you specifically, and then close with your accolades and/or a more casual fun facts section
How to write your social media bio
Writing a bio for yourself and your business in just 150 characters is a challenge. Because, in addition to showing off your personality, it needs to catch the reader's attention, tell them what you do, where you do it, and why they should work with you. 
Just follow this simple formula!
Your tagline
+
The benefits of working with you
+
The service(s) you provide and where people can find you
Here's an example:
Extraordinary elopements for discerning couples.
Small guest lists. Big dreams. Striking design.
We bring your Hawaii elopement to life—seamlessly.
Regardless of where you are sharing details about yourself and your business, remember to write it in a way that shows off your personality! Your potential couples want to learn more about you and, as many pros say they form friendships with past clients, you can see why your bios are important in making that first step.
Photo Credit: Who is Danny/shutterstock.com