Entrepreneurship
LGBTQ+
Motivation
Celebrating Pride Month with LGBTQ+ Owned Businesses
By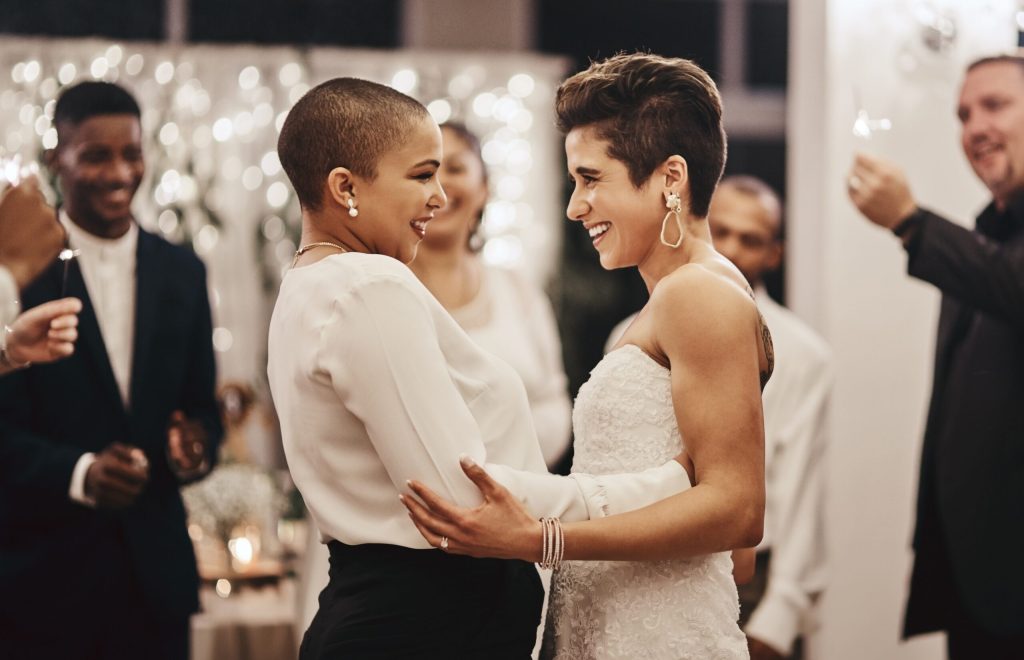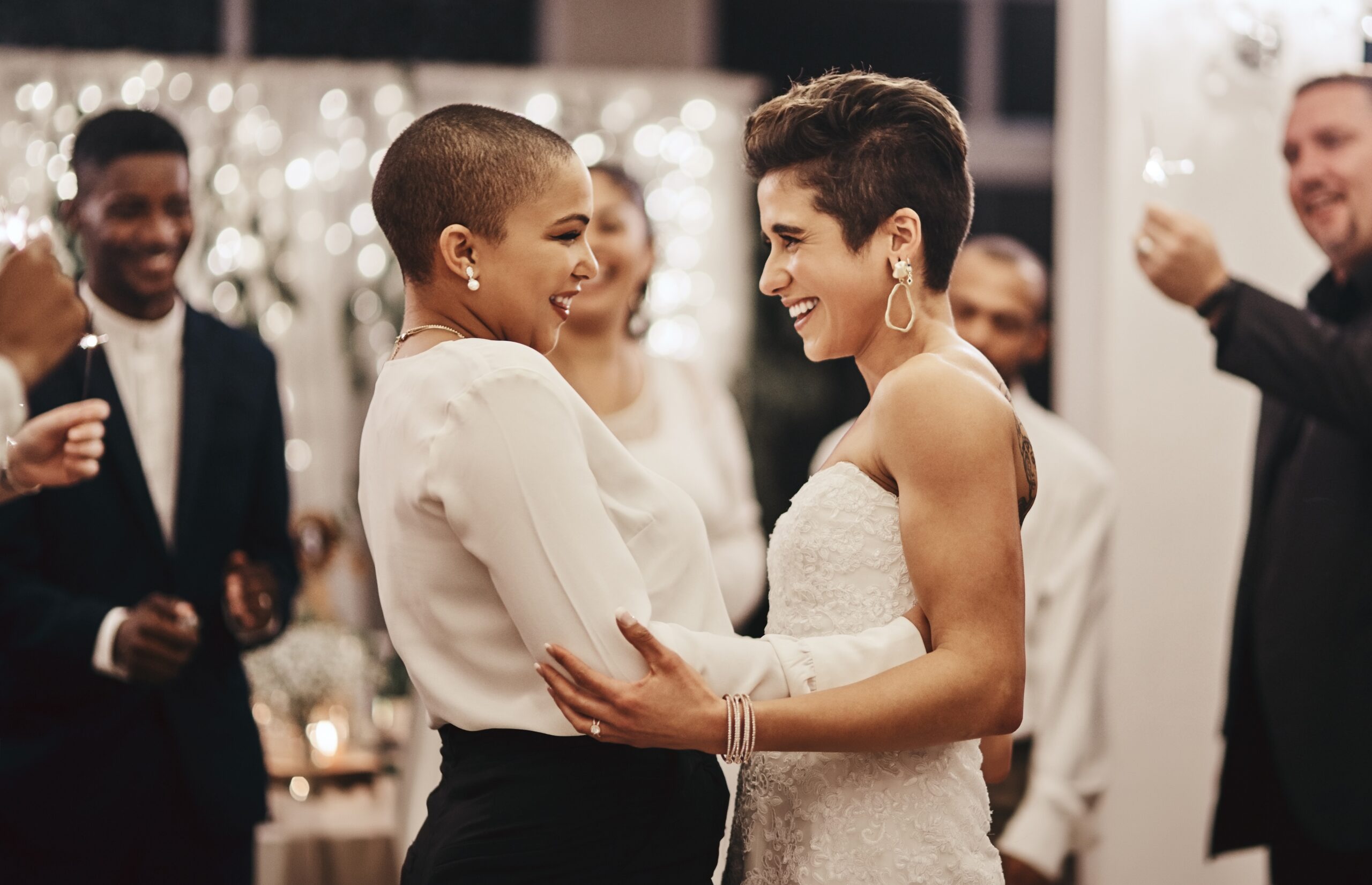 This goes without saying, but our community of pros is amazing. They're diverse, talented and make the wedding industry a better place just by being a part of it. And with so many businesses doing great things in and for their communities, we can't help but shout out just a few of them here. So, follow along to learn more about four businesses owned by pros who identify with the LGBTQ+ community that are turning heads.
Waning Moon Weddings is a premier officiant and premarital coaching business in the wedding industry. Founder and officiant, Minister LaToya Papillion-Herr, is dedicated to honoring and celebrating the unique stories every couple brings to the table. Speaking of couples, see what she has to say about her favorite types to work with.
How would you describe your favorite couples to work with and is there something you seem to connect with them over?
This was actually fun to answer because I was just speaking with a friend about one of my couples and if I could duplicate them a million times I would! They are genuinely compassionate and forward-thinking. The couple, C and T (pseudonyms), love people and have a deep appreciation for the complexities of the human experience. C has a natural softness that instantly attracts you and a heart that makes you want to be her best friend (but she is also quite fierce and protective). T has a moral code that speaks up when people are being mistreated and stands on the front lines of fighting injustice. They are the type of people that make you want to move mountains for them!
C and T accept people as they are and lift them up when needed. They are a kind, human-centered, and thoughtful couple. Although they were the first to pop into my mind, I could seriously describe so many of my couples in the same way. I believe we connect on the thinking of layered experiences to life and living in the grey area. As "straight-forward" as people try to make things, often life is much more complex. I appreciate my couples that see that and navigate life lovingly because of it.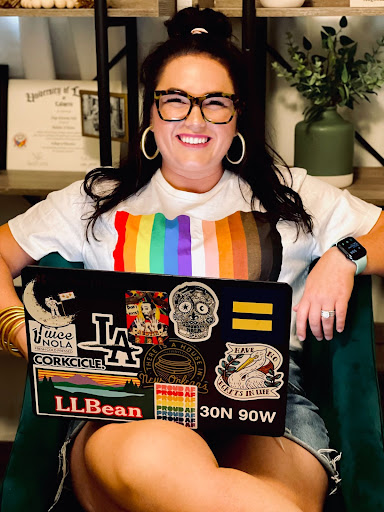 Confetti Co. is an event planning company run by Rachel Held. Rachel, who happens to be a part of our Fellowship for Change program, started her company to create all forms of celebrations, from weddings to birthday parties. 
What do you know now that you wish you did when you started?
I've learned so many things since starting my event planning company, but if I could share one of the biggest lessons, it would be to TRUST yourself. I spent so much time in the beginning phase of my business worrying. I worried about what I knew, what I didn't know and everything in between. I spent many nights feeling stressed out and overwhelmed about what was to come in my business. The truth is everyone struggles with insecurities and it is absolutely okay to not know everything. This industry is filled with amazing people who are willing to help and mentor you because they were once in your shoes. All you have to do is ask for help and you find your people. Today, I am proud to be an LGBTQ+ female-owned business and I encourage anyone who is just getting started to trust themselves and follow their dreams because it will lead them in the right direction.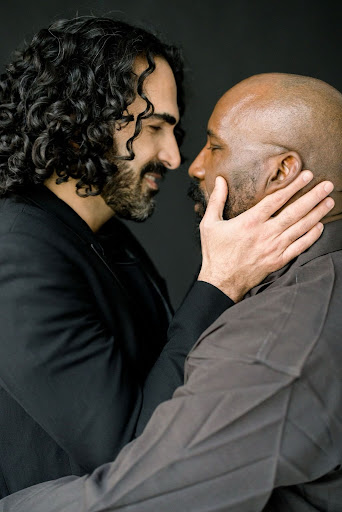 Pejy Kash Events is an event planning and coordination company specializing in creating unique experiences and packages based on the individual client. Pejy, the founder of the company, likes to say that he didn't choose the event industry, it chose him. Read more about how he got started.
Is there a particular moment or story about why you decided that being in the wedding industry was what you wanted to do?
Fifteen years ago, while working in high-end retail, I was offered a job working with one of the most prominent planners at that time. He saw something in me, and decided to take me under his wing, and show me the ropes. Three years later, Pejy Kash Events was born. During that time, there was quite a bit of growth. Through many ups and downs, there was also a great deal of learning that brought us to where we are right now. Fast forward to six years later, I found the love of my life, and my own happily ever after. 
When I married my husband Dwayne, six years ago, he was immersed in his career, and became an integral part of the company, during his off times. With his interest/background in fashion and interior design, he added a tremendous value and resource to the company. Although he has been with us every step of the way, last year I was finally able to convince him to become my business partner. Last year, upon retirement, he became our full-time Director of Operations. It's now truly a labor of love and marriage!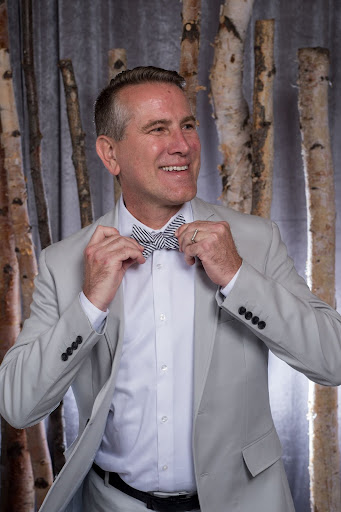 Swag Decor is one of the industry's leading draping and decor companies. Based in Florida, the company provides the highest quality decor to weddings all across the country. We asked founder Tommy Murphy to talk through his favorite part of working with clients during the planning process. Here's what he had to say: 
What is your favorite part of working with your clients during the planning process? 
During the planning process, I love exploring how I can transform a space to create an environment that is unique to them and putting my touch on it to create something fun and timeless. On wedding day? I am often long gone before the client sees the space, but from images and videos I receive after, the joy on their face is evidence that we succeeded in being just a small part of their big day.
Photo Credit: PeopleImages.com – Yuri A / Shutterstock.com
Let's grow your business together!
Start advertising on The Knot and WeddingWire, the top two wedding planning platforms.