When you're a pro in the wedding industry, running a successful business is a balancing act. From client and vendor meetings to your family and admin tasks, there is never a shortage of things to do. Add 3 kids and somehow finding space for yourself to the mix and you're living like José Rolón! But, one of the most inspiring things about José (who you'll get to meet in a second), is that, regardless of how much he is juggling, he makes a point to give back. And, after 8 years as a wedding planner in New York, José is dreaming up ways to build his business and community at the same time. Read on to hear about that one time he got pulled over by the cops, what approach has helped him level up his business, and how he is pushing everything forward by giving back.
Is there a particular moment or story about why you decided that being in the wedding industry was what you wanted to do? 
The cliché of getting married is what drew me to the wedding industry. I was previously a video editor where I would take people's old home videos and create short films out of them—that's how I used to tell stories. And, 8 years ago I decided I wanted to move away from the computer and tell a story a different way.
Looking back, what was the most important thing you did in your first year that ended up setting you up for success? And, what has been the thing that has helped you level up since?  Wedding planners can have a bad reputation of being controlling. I chose from day one to make sure that all of my work is done from a place of collaboration, being sure to never act like I know more than the vendors I bring on board. (Even if I do! LOL). For example, I don't show up to a venue telling them how it's going to go down or trying to reinvent a working wheel. I remind them I'm in their house and I'd love to find out what works best for them and let's go from there. This attitude has gone a long way for me and my business. 
How many weddings did you do during your first year? Do you remember how much you were charging?  I did 7 weddings and I charged $1,500 for day-of and $4,500 for full-planning! I have come a long way! 
José lives in Brooklyn, New York with his 3 kids. And, when he isn't planning weddings and events in the Tri-State area, you can find him keeping it real over on TikTok!
Tell us about a time you actually did a happy dance!  
The night of Wish Upon a Wedding at The Rainbow Room! I was brought on board to plan and design the event and it was a milestone moment for me. It also happens to be the last big event we did before we went into lockdown. That was literally the last time I did a happy dance for an hour straight.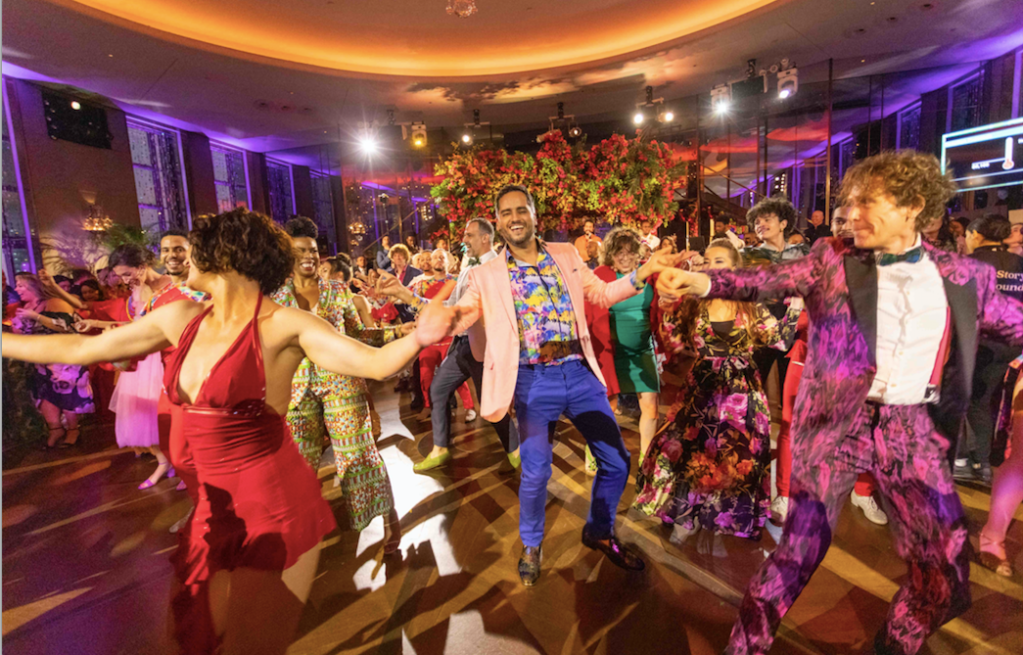 I stand for…love, equality, and a good party!
My clients are…couples who are grounded, excited to celebrate, and think bigger outside of themselves. 
If I could… time travel, I would go back to dancing on the dance floor at The Rainbow Room for Wish Upon a Wedding which was one of the last events before COVID-19 hit us all. 
One time I…got pulled over and arrested the day before a wedding for having a suspended license from a ticket I forgot about 5 years prior. Inside the car was all the things for the wedding the next day including the wedding dress and 48K in cash. Luckily we got it all back and the couple never knew… until after their wedding!
How would you describe your favorite couples to work with and is there something you seem to connect with them over?  
My favorite couples to work with are the ones who are excited about life outside of their own wedding. Don't get me wrong, weddings are fantastic, but when couples share other things that move and inspire them, that is what I call a "golden couple" because it makes the planning process that much more fun. 
What is your favorite part of working with your clients during the planning process? On wedding day?  
When we are planning, my favorite moment with my couples is always the tastings because we get to sit down and have a good conversation over a 3 course meal. This is normally the moment that brings my relationship with my couples to the next level. On a wedding day, hands down, it's the first reveal. It will always be the most magical moment of the day—just them, the photographer/videographer, and me behind the bushes tearing up.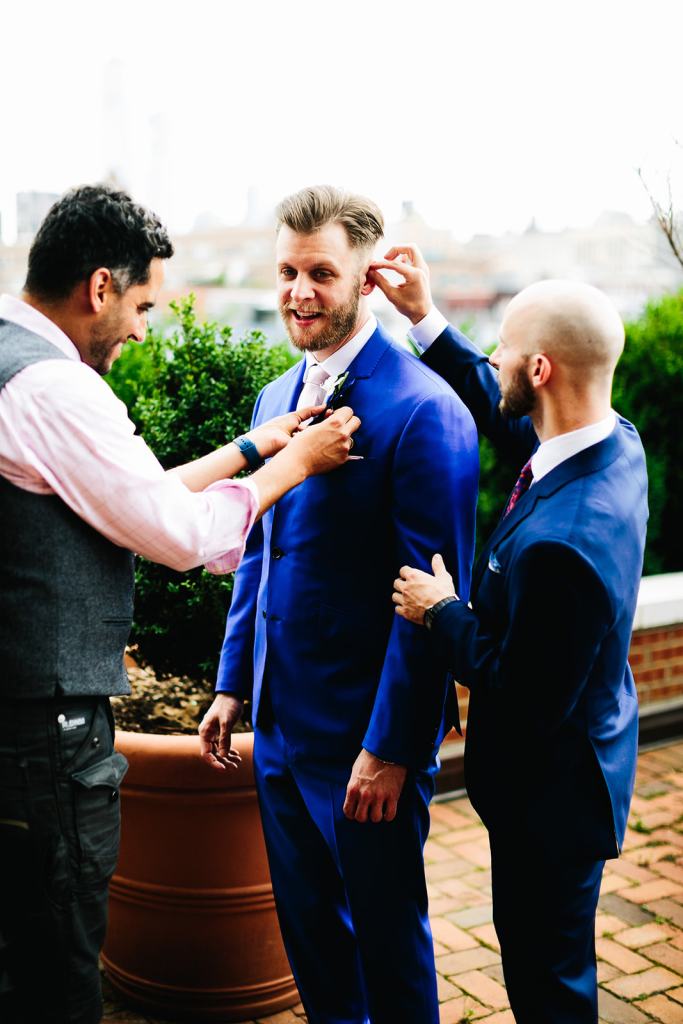 5 years from now, where do you hope to be? 
I hope to be inspiring others coming up in the industry and to build out my team with 3 other planners/designers. I also really want to take on more work that is aligned with who we are. And, I definitely want to be in a place where I can spend more time with my kiddos—hopefully on an island off of Puerto Rico called Vieques!
How are you focused on to push your business forward right now?
I'm really proud of a new initiative I launched in the beginning of 2020, called Impact with Choice. It's a way for me to make sure that every event we plan does something for our community, so couples who sign on with us are now asked to choose one of three ways to make an impact. They can donate a part of their floral or catering budget or create a donation registry as a way to give back. And, instead of us choosing what organizations to support, we give our couples the opportunity to pick their favorite cause. For example, if one of our couples' family has been impacted by cancer, we can find and donate flowers to a cancer treatment facility.  We even worked this into our contract, and as a thank you, we gift our couples a wellness treat!
If you want to connect with José , you can find him on Instagram or TikTok at @joserolonevents—where you'll see what balancing being a dad of 3 looks like on top of planning fabulous weddings.
Photo Credit: Phillip Van Nostrand, Luis Zepeda, Chaz Cruz