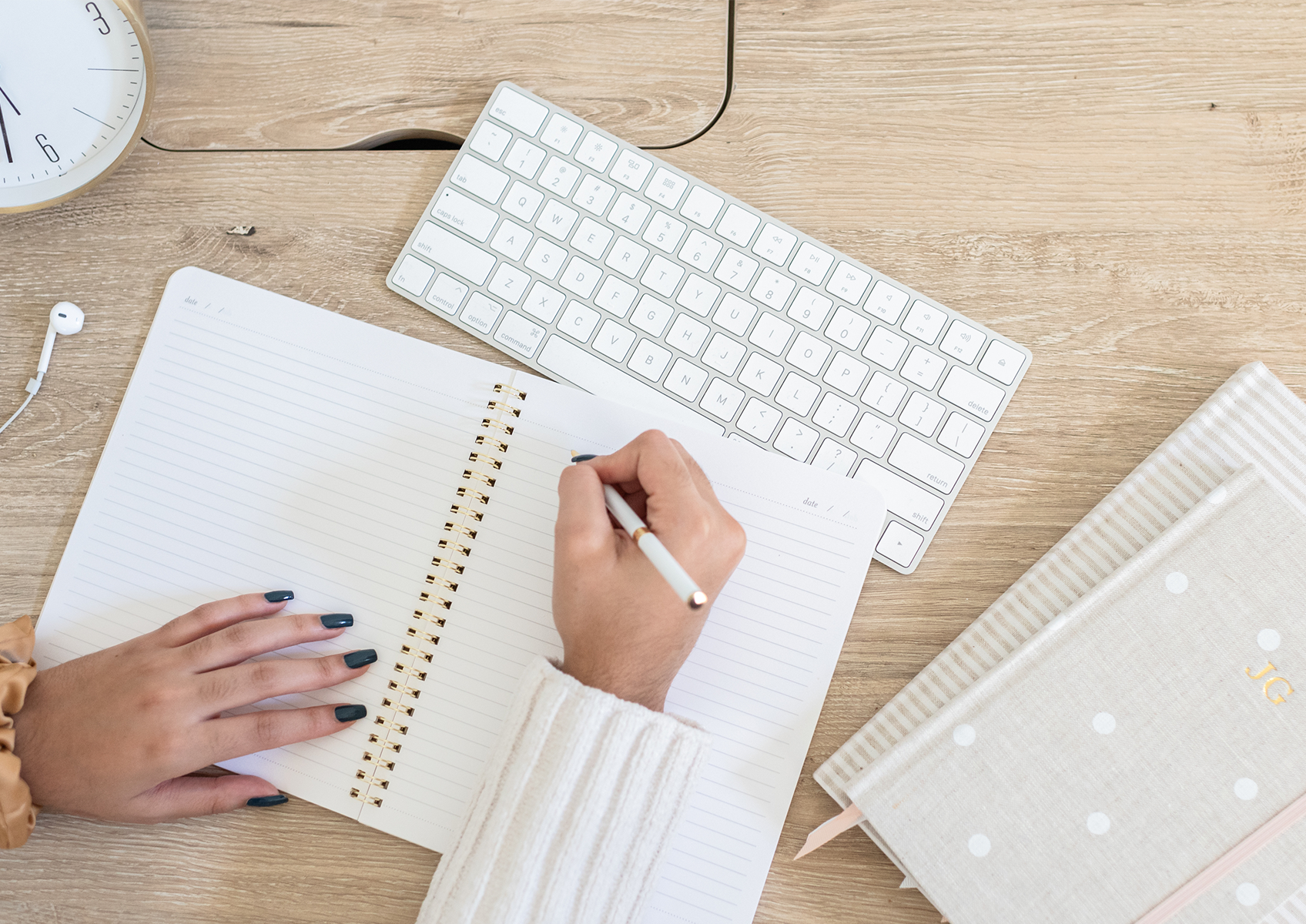 How to Start a Wedding Business: Is it time to turn your
side hustle
into your full time career?
There is a lot to consider when you are thinking about turning a hobby into a full time career. In fact, there is a lot to do before things get to a point where they've graduated from "something I do here and there" to a side hustle you spend nights and weekends on. And, after you've made that first transition, you're likely to find yourself asking, "How do I turn this into my job?" So, we turned to three wedding industry experts and WeddingPro Educators and asked them how do you know if you're ready to take the leap from side hustle to full time? Keep reading for their advice on how to approach the transition, important questions to ask yourself, and what their own experiences taught them.
Jasmine is a serial entrepreneur and event production expert. She has experience consulting, wedding planning, and creating large scale events.
Getting to the place where you're truly ready to take the leap is a journey that involves so many feelings, thoughts, and actions. You're constantly waiting for the right amount of money in the bank. You will spend time second guessing yourself wondering if you are really qualified to be the CEO, accountant, marketer, and all of the other hats you wear when you first start out working for yourself full time. Lastly, you will find yourself talking to more self-employed people in and outside of the industry, soaking up their stories about their experience and looking for that pivotal point that pushed them out of their 9 to 5. But those are not really indicators that it's time to make the move. 
I believe that when it's time to make the move to full time self-employment, there has to be two critical components in place: guaranteed client work for at least three months and self-determination masked as grit. It's important to have revenue coming in especially when you start and those clients are going to help you shape your business model and processes which will need to be in order as you grow. Self-determination is really going to push you, the person, not the business person on the hard days. 
Just know when you make the final decision, you will experience every emotion possible and that's normal especially when it's your time. And, the ride begins the moment you make the decision to.
With a passion for business development stemming from building one of the top DJ companies in the U.S., Troy has been a sought-after professional for more than 25 years. 
It's hard to know when to make that jump from side-hustle to full time gig. I know I held off for a long time, until I was finally pushed to do so—and it was the greatest push ever! Now I cannot imagine doing anything else. Better yet, both my business and life improved when I made that jump. Let me give you three things to look at that can hopefully help you make the decision.
Finances
It's likely going to take some time to build up the income you want. For me, I was working another job full-time while I grew my DJ business. It allowed me to slowly build things up the right way and not make rash decisions. So, before you make the jump, make sure you're in a good place financially. That will allow you to make decisions on things like clients, staff, and expenses that are based on your core values and goals, instead of financial reasons.
Your Network
You're a business owner now, so you can take over the world and do anything right? No. I fully understand (and am right there with you) in that this business is going to be your baby. It's your vision, your blood, sweat, and tears. It's you—I get it. But, the best business owners are the ones that have a solid network to help with workloads. Those who divide and conquer. Those who know what they're really good at and know others who are really good at certain things also.
Look closely at what you've done to build up your business. Keep getting out there and making potential client, partner, and staff connections. That way, when you're ready to make the jump you've already built a network of connections to help take it to another level.
Time
Starting a business takes time. A lot of time. Even when you think you've covered everything, something new comes up. Things you never knew you had to know! Make sure you have the time (personally and professionally) to dedicate yourself to going all-in. You need to accept that the first year is likely going to be one of the hardest you ever have—and ever will—work. So just like a marriage, you want it starting out the right way and not living in exhaustion or frustration.
In addition to having married more than one thousand couples as a wedding officiant, Bethel has been coaching wedding pros to elevate their own businesses using their unique skills and passion.
There are so many things to consider when debating about keeping your business as a side hustle alongside your full time job or leaping into it as the only thing you do. Some of those things have to do with the business and some have to do with you personally. 
First of all, can we just say that there are lots of pros to keeping your business as a side hustle, both financially and emotionally. Having a guaranteed income and benefits, and not having to worry about the ups and downs of business (and the ebbs and flows of wedding season) as your sole income source, can be a great thing and might be more important for some people. Don't let peer pressure push you into going full time if it's not the right thing for you. As long as you are treating your side hustle as a business and not as a hobby–and are taking care of your clients and fellow vendors as a professional and not too casually–no one can say that you aren't doing what is right for your business and your couples, and, therefore, everything else should be a personal decision.
Here are some questions to get clear on:
Is your business continuing to grow, with more and more quality inquiries and bookings coming your way?

Have you been able to increase your prices over time?

Are you turning away business now?

Do you have a good sense of what your costs and needs are for this business, including what you will be expecting to earn if you need to rely on it for your income?

Are you looking to scale the business and bring in more staff in order to grow further? 

Are there things you would like to be doing in and for your business that you can't do now with it as a side hustle?

Are you ready for the time needs and emotional ramifications that come with having a full time business of your own?

And, last, but in no way least, is this something that you want to do (and don't feel pressure to do)?
Did that get your wheels turning? If you want more expert advice about what it takes to run a business in the wedding industry, be sure to check out all our articles in the entrepreneurship section of the blog!
Photo Credit: ColorJoy Stock