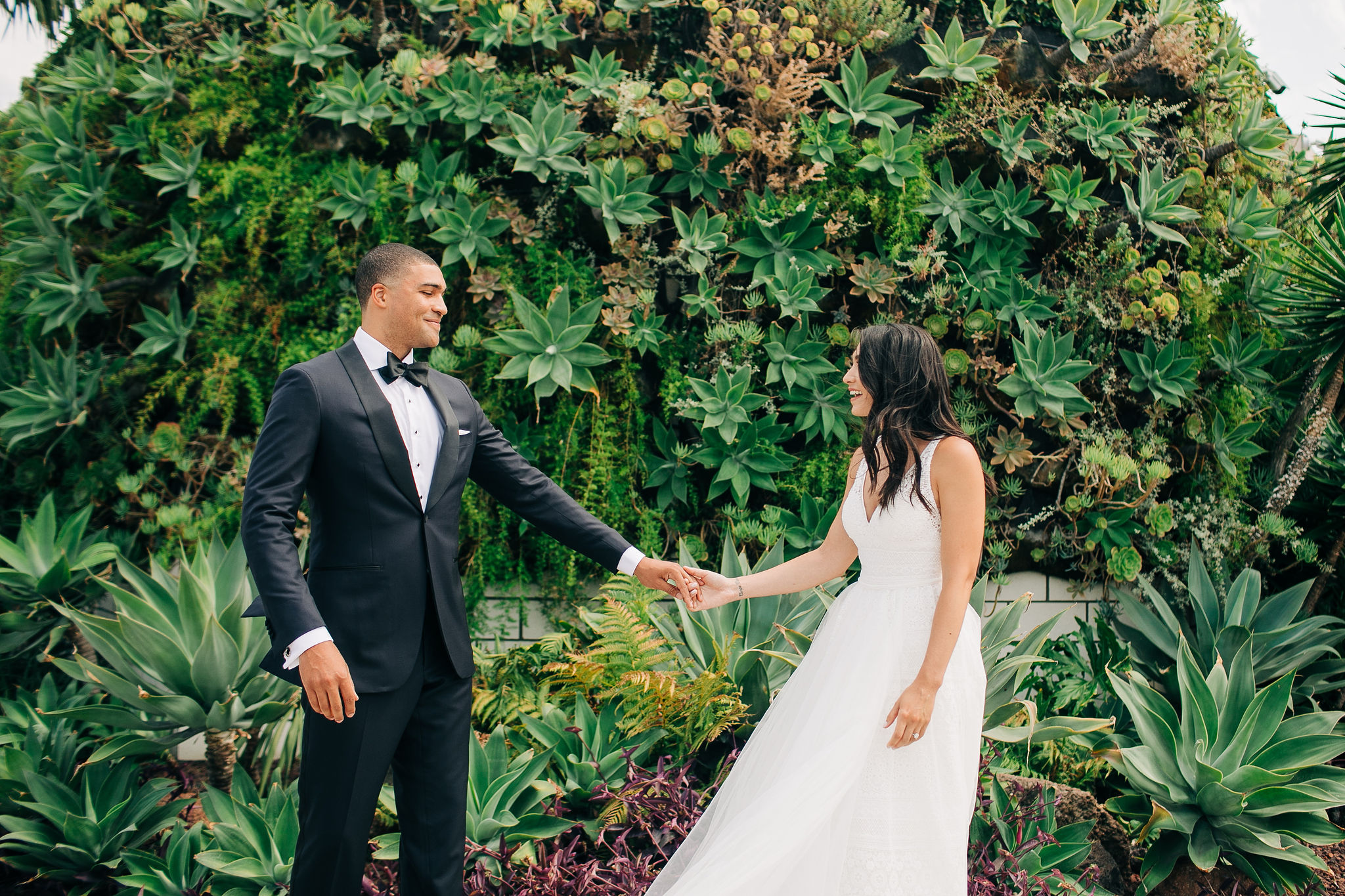 Advice to help as you start a wedding planning business
Making the decision to start a wedding planning business is one of the easier ones you have to make. Because, from there, it's a barrage of questions to answer and choices to make: what is my business name going to be, what insurance do I need, who can help me build a website, should I start advertising (the answer is yes), and how am I going to book my first client? But, after the initial dust has settled and you've started to make some progress, it's common to have the realization that some of what's on your to-do list all ties back to a single thing—having a portfolio to build your brand on and market your services with. The thing is, it can be a challenge to create a wedding portfolio when you're just starting out because how are you supposed to have one without having had clients but how are you supposed to get clients without having a portfolio? So today, we wanted to share our advice about how to create a wedding planner portfolio (whether you're just starting out or wanting to refine your business). Read on for our tips to guide you and tasks to take care of.
What goes into a wedding portfolio?
Before we dive into our first piece of advice, we think it's important to answer this seemingly basic question because the answer likely isn't what you think. That's because when a lot of people think about a portfolio of work, they only think about photos of the final product—but that certainly isn't it. A wedding portfolio really is your body of work and as a wedding planner (or any wedding professional for that matter), that encompasses so much more than a gallery of photographs from a wedding. So, as you continue reading, take note about all the components that make up your portfolio and start reimagining how you can build yours.
Show off your design boards and sketches
Your wedding portfolio isn't just about what you've done, it's also about what you are capable of doing in the future. So, what better way to show off the ideas you have than with design boards and sketches? You can set aside time to create mood boards and digitize your sketches so that you have great content to share on your blog and social media accounts. 
Pro-tip: Make an effort to create these design boards and sketches in a way that speaks directly to your ideal client to give you marketing and sales assets that help you connect with them.
Coordinate a styled shoot
When it comes to figuring out how to make a wedding planner portfolio when you are just starting out, look no further than a styled shoot. After you've explored some exciting designs that might speak to your ideal client, it can be worth your while to bring it to life with a styled shoot. Not only will this be a great way to connect with other wedding pros, it helps you create the content you need in order to complete your Storefronts, website, and get your first social media posts up and out into the world—making it all worth the investment when you take the time to be very intentional.
Plan weddings and events for family and friends
Part of your portfolio is your experience and expertise, and while your family and friends' weddings are by no means places to experiment, they can be great opportunities to take charge of a thing or two. You can start by asking people if you can coordinate or plan a specific part of their wedding and grow from there as you become more and more confident in what planning a wedding involves—and if you're in a position to just ask for a review in return, it can be a win-win for everyone.
Pro-tip: Need help making the request for a review? You can get a customizable email template to do just that here.
Curate the best photos from the weddings you've done 
As you start to get more and more weddings under your belt, you'll start to see a pattern; more specifically, that not every wedding you do is one you want to include in your portfolio. That is absolutely normal and is not a reflection of the couples you are working with—it's mostly about the goals you have set for yourself and your wedding planning business as well as what you think it is going to take to get there. So, when you receive a gallery from any one of your weddings, we suggest going through it and:
Uploading your favorite 1-3 photos to your Storefronts

Saving 20-30 of the best images in a folder so you can blog about the wedding

Saving and uploading your 5-10 favorites to a social media scheduler if you use one

Creating a new gallery on the portfolio page of your website if it is one of your best weddings and sharing 10-30 photos
Client reviews and testimonials
Regardless of whether or not you consider a particular wedding to be a "portfolio" wedding or not, getting reviews from all of your couples is very much worth your while. That is because reviews are an extremely effective way to build trust with potential clients and there are more than a few ways you can market your wedding business with client reviews. When you finish working with any of your couples, be sure to ask them to write a review for you on your Storefronts on The Knot and WeddingWire so it is there for all of your potential clients to easily see. 
Pro-tip: Knowing how to create a wedding planner portfolio is also about knowing how to put it to work. Pull shorter quotes from the client reviews you have on your Storefronts, share them on social media, and use a CTA that encourages people to view more of your portfolio on The Knot and WeddingWire. 
Certificates, education, and professional groups
The final thing you need to do when figuring out how to create a wedding portfolio is decide what education, certifications, and professional groups should be a public part of it. Why would you include these things? Because they help to position you as the expert that you are and that is the big thing having a strong portfolio helps you do! Whether you have certifications from attending WeddingPro webinars, have won a Best of Weddings award from The Knot or a Couple's Choice Award from WeddingWire, be sure to show off those professional certifications and accolades to demonstrate all the ways you are continuing to invest in yourself as you grow your wedding planning business.
Photo Credit: Danielle Bennink Photography