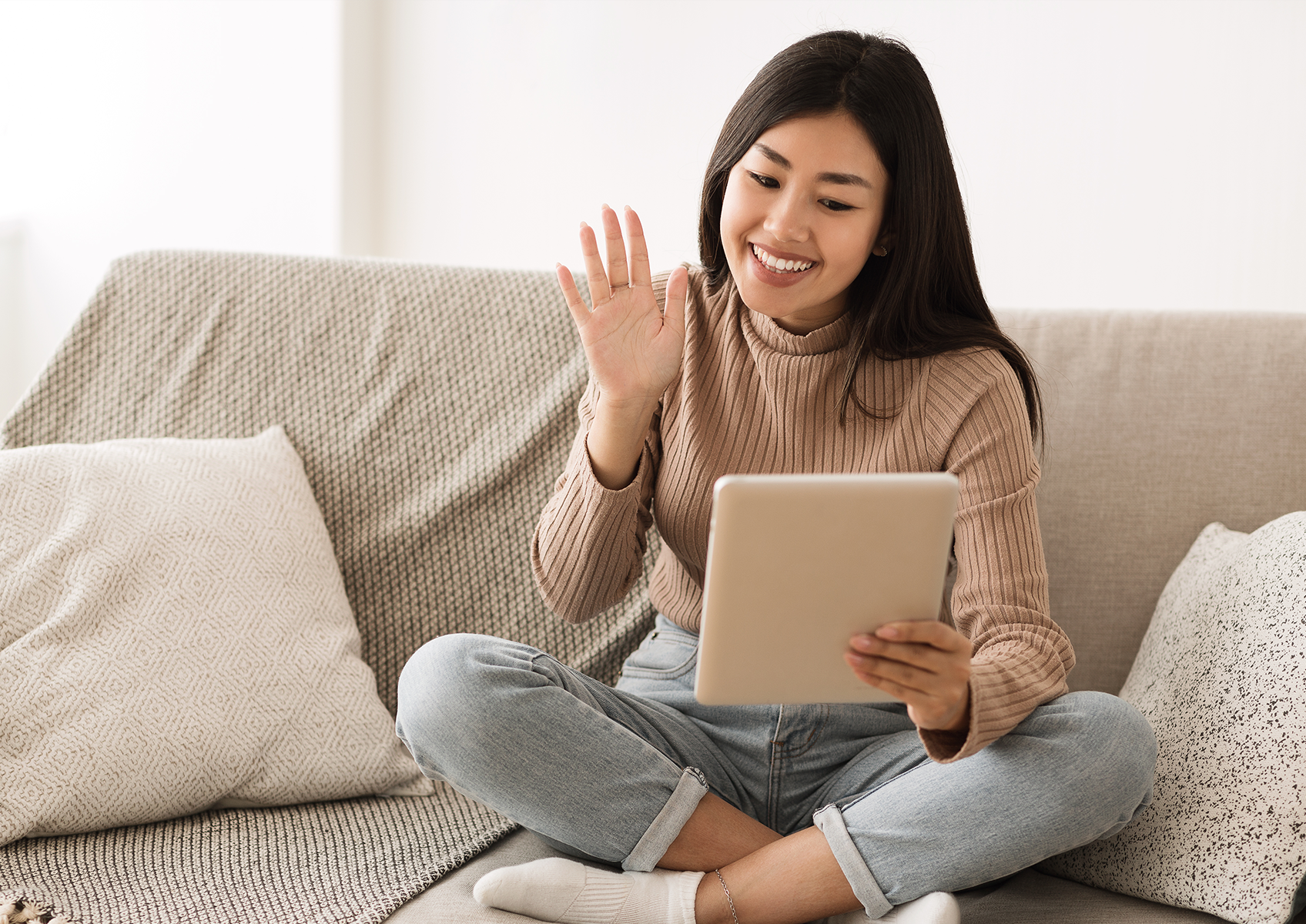 Relationships in the wedding industry have historically been founded in in-person interaction—this is, after all, a community of people who plan events! But, over the past few months, all of the coffee dates, working lunches, and industry events that we know and love have been put on hold and moved onto the internet. And, with virtual meetings likely here to stay, becoming effective at connecting with other pros via a screen can have a bit of a learning curve. From looking good on camera to knowing the latest Zoom meeting etiquette, the game of networking has changed. So today, we wanted to help you feel confident about networking over the internet (because networking wasn't already hard enough). Read on for our best tips to help you work a virtual networking event like a pro!
Get Your Space Camera Ready 
Looking good on camera is less about what you are wearing as it is about where you are taking the video call from. And, regardless of whether you are logging onto Zoom for a virtual coffee date or to attend a formal networking event, you want to make sure that your space is ready for its close up. Be sure to set your computer up in a space that has good lighting (natural light is best and avoid positioning yourself directly under a light fixture) and has a clean background. Avoid any space that has distractions (noises, windows that you might be compelled to look out or common areas where other people might be walking by) and consider logging onto your video call a few minutes early to make sure that your space looks good in the frame. Don't have a space in your home or office that looks great on camera? Zoom has a virtual background feature to help you out and we designed four downloadable backgrounds to make your virtual meetings even more fun!
Pro Tip: Getting ready to host your first virtual networking meeting or event? We've got step-by-step instructions on how to set meetings up on Zoom, Google Hangout or FaceTime!
Plan a Few Questions to Start the Conversation
Sometimes starting a conversation over video can feel forced (since the typical greetings, introductions, and talking about the traffic don't apply here). And, while coming to a virtual meeting having prepared questions might seem like overkill, doing so can help avoid awkward silences. No need to ask anything profound—here are a few conversation starters you can keep in your back pocket:
How has working remotely been for you lately?

Have you checked any big projects off of your list?

How many loaves of sourdough have you baked?
Use Your Body Language to be Engaging
In addition to becoming good at kicking off conversations, the other key to having an engaging presence on video calls is using your body language.  Because, while subtle movements can create a lot of connection when you are physically sitting across the table from someone, they can be hard to see through a screen. So, when you are wanting to not only be engaging but show the other person (or people) that you are being an active listener, be sure to:
Have a soft smile on your face whenever you aren't talking so you don't have you know what

Nod your head when you agree with something the other person says 

Use your hands to gesture when you are talking to show enthusiasm (just keep your arms and legs inside the vehicle at all times)

Lean in towards the camera to show you are engaged in the conversation (leaning away can show the opposite)
Pro Tip: Avoid crossing your arms because it is a nonverbal way of saying that you are closing off from the conversation. 
Don't Forget Your Online Meeting Etiquette
If there was ever a time to say, "Don't be that person," this is it. Because, certain things that might be considered normal when meeting with someone in-person or at a networking event, those same things can be terribly distracting (or annoying) while on a video conference. So, when it comes to video calls and virtual networking events, don't forget to follow basic online meeting etiquette (even if you didn't bother to put pants on).
Keep your microphone muted unless you have the floor; especially if you are joining the call from a place that has background noise you cannot control

Turn off audible notifications on your computer and phone

Wait a moment before responding to avoid speaking over people. Pausing for even just a second will give you time to know they have completed their thought

Don't multitask. We're talking about using multiple screens to still work on emails and not looking at the one with the camera, missing part of the conversation because you were texting or trying to prepare a meal (we've personally seen this one go down). If for some reason you must multi-task, turn off your video and definitely make sure your microphone is muted

Do your best to not get up during the call; especially if it requires you to move your laptop

Drinks (other than water, coffee or tea) and snacks generally discouraged unless you had planned to do a virtual coffee date or happy hour
Connecting with other people has always been at the heart of this industry and we hope that with these networking tips, that you feel confident to keep meeting and collaborating with other pros!  
Photo Credit: Prostock-studio/shutterstock.com