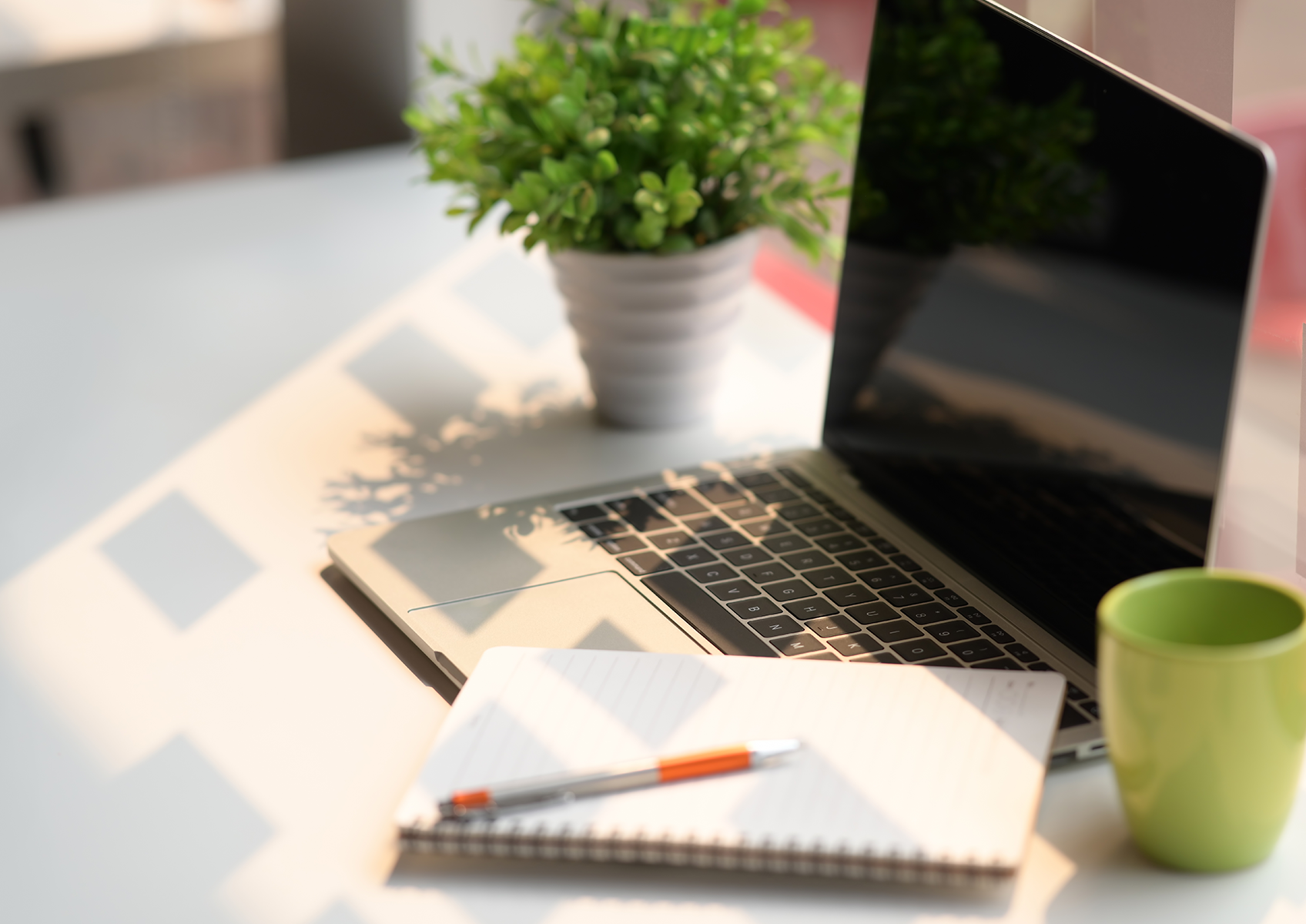 One of the reasons the wedding industry is so great is that most people start businesses in it because they are driven by a strong sense of purpose. And, whether that purpose comes from a place of service, creativity or advocacy for others, it is the reason this industry has heart. But, like lots of other details that come with starting a wedding business and building a brand, this purpose doesn't always make it down on paper—though we think it should. So today, we wanted to talk about mission statements, why they are important, how to write one as well as how to put it to work. Read on for the information and inspiration you need to write a mission statement for your business. 
What is a mission statement?
When you think of mission statements, you might think of large corporations and non-profit organizations. And, while you would be correct in thinking that businesses like these are likely to have them, they are not reserved for companies of a certain size or industry. You see, mission statements are simply a formal (but short) summary of why any one company or individual does what it does—and there is certainly a reason behind why you are here with us today.
Now that we've answered the question, "What is a mission statement?" you might also be wondering why exactly you need one (you personally understand all the reasons you started your wedding business after all). And the answer has a few components:
They are a way to guide your decision making when it comes to certain aspects of your business

They are related to and often contain parts of the

core values

that help you define your company's culture

They can help you set goals for the future of your company
In short, your mission statement is very much the thing that can keep you on track, grow your team with people who are on the same page as you, and help you set a direction that defines how you move forward.
What you need to know before writing one
The first step in writing a mission statement is to answer three fundamental questions about your business. These questions will give you the major components you need in order to craft the final version, and if you want to write yours as you continue reading this piece, open up a fresh word document, write along, and start by answering these questions. 
What do you do?

How do you do it?

Why do you do it?
For example, a venue might answer these questions like this:
Host couples getting married on our property

Provide 3 beautiful and unique spaces designed to accommodate any number of guests

Because every couple deserves to exchange their vows in a memorable place
A florist might answer these questions like this:
Create flower arrangements for couples as they celebrate their wedding day

Work with the best growers and purveyors to get the best stems

Because flowers make people happy and weddings are a special day 
And a photographer might answer them like this:
Photograph couples on their wedding day

Using my Nikon D3S and my knowledge of working in natural light

Because a wedding is often a once-in-a-lifetime experience and it is important to document it
How to write a mission statement
Writing a mission statement isn't a complicated process (especially when you have taken the time to write down your what, how, and why). And, as you read back through the notes you've already started, know that most of what's left is simply combining them into one coherent and compelling statement. This can be one sentence long or 2-3 if you are ready to elaborate—the most important thing is resist the urge to ramble because longer is not better in this case. And, to get you going, here are mission statement examples based on what you saw above: 
We create beautiful and unique spaces for couples to exchange their vows amongst family and friends because we believe everyone deserves to get married in a memorable place—regardless of who they love.
Flowers are more than a decorative element—they help ensure a special day is a happy one. So we source flowers from the best growers in order to create arrangements that accentuate the celebration of a wedding day.
We do more than photograph couples on their wedding day—we capture the first moments in a new chapter of their lives. We use our trusted Nikon D3S, our knowledge of natural light, and are driven by our passion for these moments because we know it's a once-in-a-lifetime experience worth remembering.
Plus, here is our mission statement at WeddingPro for a real life example—Whether it's sharing skills, shaking up the industry or simply having each other's backs, we celebrate the power of the wedding pro. More than just an ad platform, WeddingPro is a community built on co-creators, visionaries and entrepreneurs who work every day to make the impossible possible and the best weddings even better—together.
How and where to use your mission statement
We talked about the reasons why it is important for you to have a mission statement for your wedding business, and now that you have yours written, it's important for you to put it to work. From using it to help you make decisions about your business to making a public statement about your core values around diversity and inclusion, there are lots of places you can put your mission statement in an effort to build an authentic brand: 
In the descriptions on your Storefronts

On the about page of your website

In social media captions

In introductions you write for proposals 

In your email signature (if it's a short one)

In your job descriptions and training manuals
Now that you have your mission statement done and you're in the writing mood, learn how write an about me and bio as well. 
Photo Credit: Bongkarn Graphic/Shutterstock.com