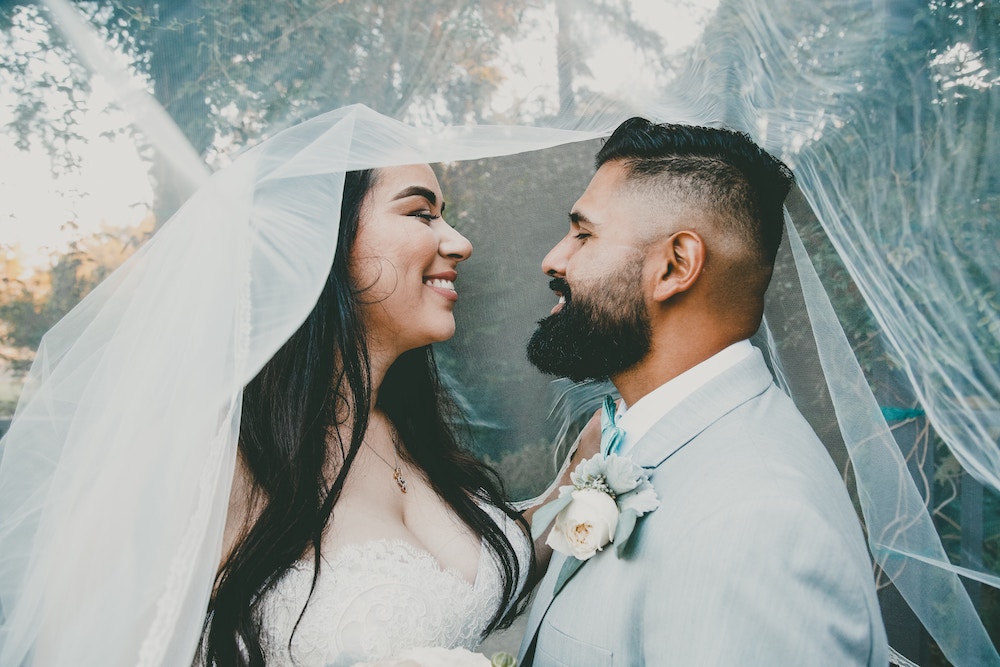 In most categories within our industry, referrals can make up a portion of the "where business comes from," and thus, any wedding business' yearly planning should include some piece on building or improving vendor relationships.
I have come to firmly believe that the most profitable and enjoyable wedding businesses are ones that create and then continually feed what I refer to as "the ideal couple cycle." When building a business that drives an ideal couple cycle, we need to develop and maintain not just any vendor relationship, but focus on relationships with vendors who work with the same ideal couples or close. These result in warmer leads and likely more couples booked.
In addition to referrals, there are many other reasons you might look to develop more or stronger vendor relationships, including:
Weddings or events tend to run more smoothly: With a team of professionals who have experience together and can trust each other, things tend to run smoother. This means that your couple has a better experience with their entire wedding, not just the part that you control, and that usually means better reviews and more referrals.
Having people to jump in and help when needed:  Once in a while we need other wedding professionals to step in and help our couple. That's more likely to happen when you have a network of professionals who know you, trust you, and like you.
Learning and sharing best practices: Maybe you want to get better at a certain part of your business or learn something new. Finding and working with someone who does it well can improve your skill set and build a valuable relationship.
Gaining an accountability partner and sounding board: As solopreneurs and/or small business owners, it is nice to have people who can keep you on track and give you experienced feedback.
Wing person: Whether you enjoy networking or hate it, it's always good to have people who you can chat with at events or conferences and who can also introduce you to others.
Having a friend and/or venting partner: Let's be honest, this can be an unusual industry to work in, and it's nice to have folks in your life who can understand and empathize! Plus, it helps you keep any and all venting (either about couples or other wedding professionals) off of social media, which is never a good idea!
Below are the keys to developing and maintaining more focused and successful vendor relationships.
Defining "your type"
Just as much as you look for a type when creating personal relationships, you should do the same when creating vendor relationships. Remember, you don't have to become close friends, but you should respect each other from a business/personal perspective and like each other too.
If you are looking for referrals as the main benefit of a relationship, then you definitely want to focus on those who attract and serve similar ideal couples. For example, if I am a lower price-point photographer, and not looking to change my ideal couple, then it most likely would be a waste for me to try to cultivate a relationship with a high-end planner or venue. Couples that come to them would most likely not be looking for someone like me, and, from the other side, my couples would most likely not be looking for a high-end wedding planner or venue.
Additionally, you may want to start creating relationships with "competitors" – those in the same category as you. For example, in my Officiant business, I want to have relationships with those who serve the same ideal couples since they can refer couples to me when they are already booked and I can do the same for them. I know many wedding planners who fill their calendar with weddings that their colleagues cannot take themselves.
However, having relationships with those who serve different types of couples usually still results in referrals, as it's important to know who to refer when you aren't that couple's right fit (either for price or style). Taking care of couples who come your way, even when you can't be the one to ultimately service them, in a professional and thoughtful way, does benefit your business in both the short and long-term.
How to find and connect with like-minded vendors
Naturally, it is tough to walk into a networking meeting and know exactly who works with your ideal couples, so you need to approach this a bit differently than old-school networking. The first place you should be looking is at the other vendors at your weddings – especially if it is a vendor with whom you have already done multiple weddings. Approach them, chat for a minute, collect a card, and follow-up afterwards. You can also talk to your current community of friends in the industry. Figure that they know you and your style, so they might know others who work with the same couples and have the same style.
Attend a big wedding show and walk around and look at booths – if those vendors have done their job right, you should be able to tell who serves your same ideal couples. Use the opportunity to stop by and collect their cards to follow-up later.
Attend more education-focused events like conferences or professional association meetings (vs. only the parties or social-focused events). This will give you a better chance to get to know a vendor's business. Help them in some way. Send them gifts, take them to coffee, wine and dine them (okay, maybe just wine or coffee them). Lots of ideas of where to start!
Value proposition and benefits
When you do contact or follow-up with the vendors who you think are a good match, always remember, you are not hard-selling them, but rather, you are trying to build a mutually beneficial long-term relationship. Let them know who your ideal couples are, how you describe your style and your offerings, and what sets you apart from others. Be a resource to them. Seek their guidance. Be helpful to them in some way shape or form (there are many ways to add value to colleagues beyond just referrals). And yes, it is more than okay to be friends with competitors (ones who do what you do and ones who don't).
Maintaining the relationship
You should "call and write." What I mean by this is that you should find ways to keep in touch without being annoying. Relationships need both trust and rapport and have to be built over time. You have to be willing to create a mutually beneficial relationship – giving, not just taking. Obviously, being able to refer couples to them is very beneficial, but, depending on what you do, that may not always be possible. You could offer them opportunities to promote their business by having them write a guest blog post, inviting them to a networking event or even promoting them on your social media – keeping it professional but personal.
Vendors vs. venues
I did just want to make a quick distinction between relationships with other vendors and dealing with venues since there can be differences. We all want to be "on the list," but spending a lot of time and/or money to get on a list at a venue which serves something very different from your ideal couples is just wasted. If there is a venue you work at a lot, get to know the people who run it. Make sure they know you, and share those raving reviews or thank you cards from your mutual couples. Do they have a list? Do they want any of your cards or materials?  Do they do any kind of wedding shows?
Some don'ts in the relationship game
Remember that it's a professional relationship, first and foremost, and therefore, you should be professional with them. Don't bad mouth other vendors – while it is okay to tell the truth about an experience with them, it is not usually a best-practice to create drama or throw someone under the bus (independent of your relationship with them). This industry can feel like a small world, and doing that doesn't usually serve you well.
Remember that not all relationships will go anywhere, and some will end up costing you more than they return, but the goal is to build yourself a strong community of wedding professionals, over time, who serve the same ideal clients. Your business will thank you for it, and I expect that you will also enjoy being in it much more.
Bethel Nathan is a San Diego based wedding officiant, business coach, and industry speaker. Combining her years of corporate and small business experience with a love for marrying awesome couples, Bethel built Ceremonies by Bethel, a successful and award-winning Officiant business. And although still officiating, Bethel now has another love… helping others turn their passions into successful and sustainable businesses. Learn more at www.elevatebybethel.com.