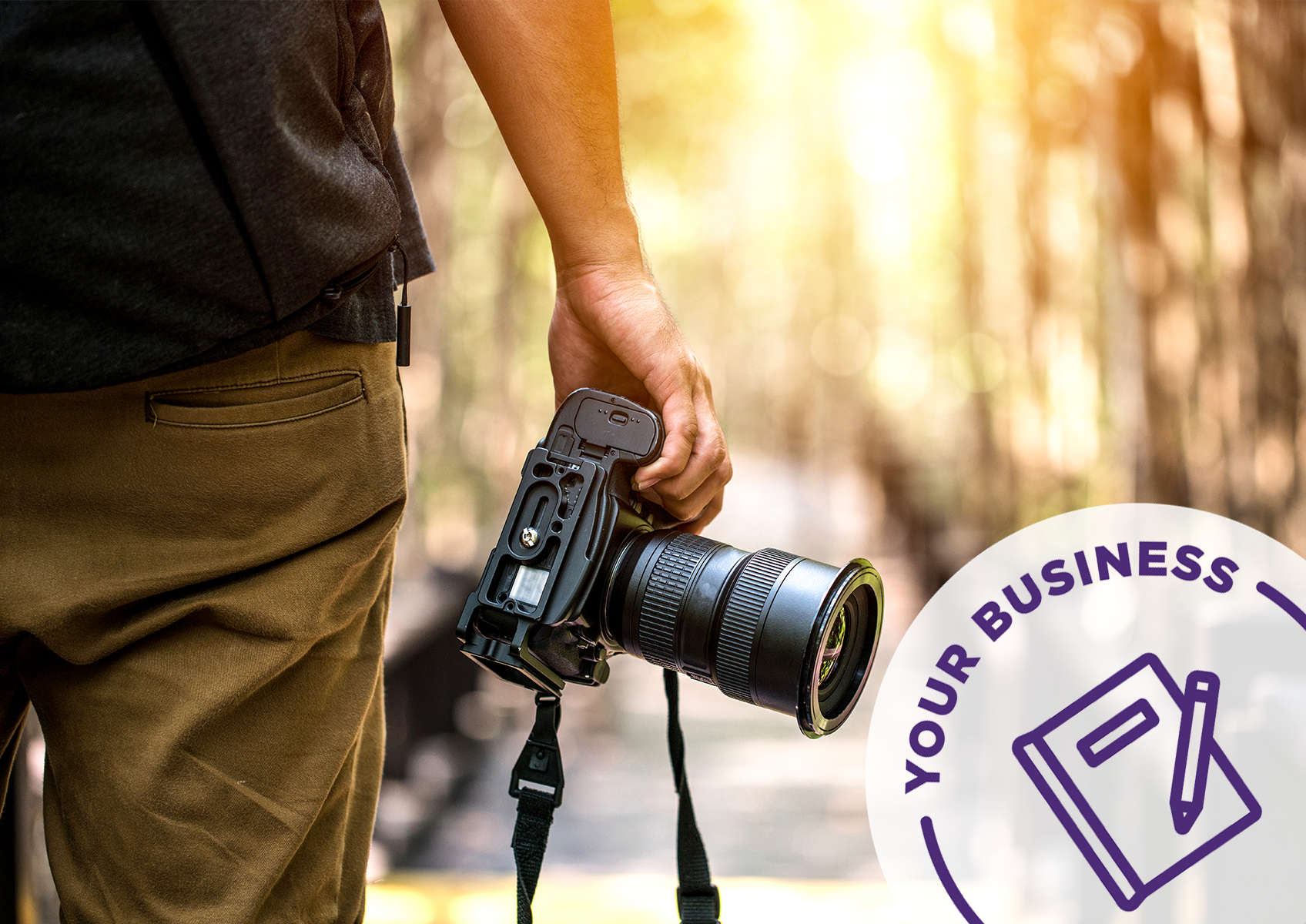 We discussed quite a few questions in our recent photo/video webinar and then reported back to you with a recap. But there were still more questions! So, in this Part 2 post, we're addressing 9 more questions about the following hot topics:
Additional Income Streams
Safety
Live Streaming
Payment Plans
Client Experience
We once again tapped three of our WeddingPro Educators and experts: Lindsey Conklin, Owner of Le Rêve Films, Vanessa Joy, Owner of Vanessa Joy Photography and Brian Leahy, Owner of Brian Leahy Photography.
Photo/Video Question #1:  What are some ideas for other income streams or other things you can do to add value?
WeddingPro Answer #1:
Email your past clients with a half-off to anything in their online galleries. It could create some cash flow, especially for volume weddings. – Vanessa

Encourage clients to purchase their raw photos. – Brian

Ask couples if they want a documentary of their weddings in addition to their 5-minute highlight. Consider offering the raw files for a discounted price. – Lindsey
Looking for more inspiration? Take a look at 8 New Business Ideas from Pros in the Midst of COVID-19!
Photo/Video Question #2:  What do you suggest we do regarding payment schedules when the wedding is postponed?
WeddingPro Answer #2: Vanessa Joy recommends implementing the simplest payment schedule possible. She is keeping what clients have already paid and shipping their remaining balance over to their new wedding date. In her experience so far, clients have been very understanding of the current situation.
Photo/Video Question #3:  How would you handle a couple that wants to reschedule for a prime date for next year?
WeddingPro Answer #3: Clients don't care what you want them to do, Brian Leahy observes. There's an opportunity to incentivize moving to a non-prime date. For example, offering a 10% price reduction may be well worth it to keep your prime dates open. In general, wedding pros will be hard-pressed to convince their clients to move from new dates that are similar to their old dates. 
Photo/Video Question #4:  Do you offer live streaming of weddings?
WeddingPro Answer #4: Lindsey says, "Yes, absolutely!" Videographers should be prepared to live stream and, if you're charging for the service, you should offer your clients a high quality product with good equipment. If they don't want to live stream the wedding, consider offering a ceremony edit that would be live right after the wedding. All of their family and friends would be able to watch the ceremony from start to finish. 
Photo/Video Question #5:  How can we go above and beyond to offer an outstanding client experience?
WeddingPro Answer #5: Gifting is part of Vanessa Joy's standard process. She sends her clients a tote bag gift a month before the wedding. During the COVID-19 crisis, she sent the tote bag to a bride whose wedding had been postponed but changed the verbiage. The gift doesn't have to be something big. It could be as simple as a little note or card. (This particular client posted a picture on Instagram, sang Vanessa's praises, and tagged #myphotographerisbetterthanyours.) The thought will go a long way!
For more ideas, check out these articles:
Photo/Video Question #6:  Do you have any advice for new photographers who don't have many weddings in their portfolio?
WeddingPro Answer #6: Get creative with your camera! Reshoot a paper invitation suite from a past wedding. You can recreate that content in your own home. Show some behind-the-scenes of how you work and your process. Brainstorm other opportunities beyond weddings for you to shoot after the COVID-19 pandemic ends. Think of things you can do that will create better relationships (e.g., networking!). – Brian
Photo/Video Question #7: Sometimes, in comparison to photography, videography is an afterthought. How do you reinforce its importance to couples?
WeddingPro Answer #7: Even after the present danger of the pandemic passes, there still will be people who are uncomfortable attending weddings. (See Question #14 above re: live streaming weddings.)  Continue to communicate your value as you've always done, of course. Unlike photos, video captures movement and sound. Videos are easily shareable, and short clips are ideal for social media. Wedding videos are heirlooms that can be passed down to children; and couples can enjoy the footage on their anniversaries. Videography allows people to relive the emotions of those moments forever. It's crucial to communicate its importance to clients. – Lindsey
Photo/Video Question #8:  Do you ask the wedding planner to handle all communications with couples, or do you prefer to handle your own?
WeddingPro Answer #8: Our three pros have slightly different approaches on this one. In short, it's important to communicate with the planner and the clients to determine the most efficient and effective plan of action. It's situational to an extent. Our WeddingPro Educators said:
In this circumstance (i.e., COVID-19 pandemic = many postponed weddings), it's too many cooks in the kitchen, so it helps to give couples one point of contact. I will find ways to communicate with my clients through gifting or tips-and-tricks emails. – Vanessa

Relationships matter more than anything in this business. I base most of my decisions on what is going to create the best relationship with the client or the planner. Make sure every relationship you have with your vendors is just as amazing as your relationship with your couples. – Brian 

Most of our weddings are referral-based from planners, so we've been communicating through them. For this method to work, we must communicate our message clearly to the planner. In some cases, planners may not explain a sensitive subject as well as you'd like, and that's why it's important to build relationships with the couples (and their parents who may be paying for the wedding). Be sure to add a personal touch through human interaction. – Lindsey
Photo/Video Question #9: How are you approaching the issue of safety for you and your clients in the aftermath of COVID-19? 
WeddingPro Answer #9: Only one thing is certain right now: uncertainty. "We have no idea when normal will be normal again," Brian said. No one knows what events will be like in a post-COVID-19 world, but here are some takeaways from our pros:
Assure your clients that you're taking precautions to keep everyone safe by taking care of yourself. Explain that you're staying home, washing hands, and practicing social distancing. – Lindsey

Communicate with clients from behind the camera and shoot with longer lenses. – Vanessa

Give less advice and ask the couple what they would like to do. Don't pretend to be a medical professional when you talk to your clients. – Brian 

Form relationships with other people you can trust within this industry. If you get sick and can't work the wedding, someone will be there to care for clients as you would have. – Lindsey
————–
If you weren't able to join us live for the webinar, or if you want to brush up on the content again, you can view the recording at any time.
Photo Credit: Witthaya lOvE/Shutterstock.com