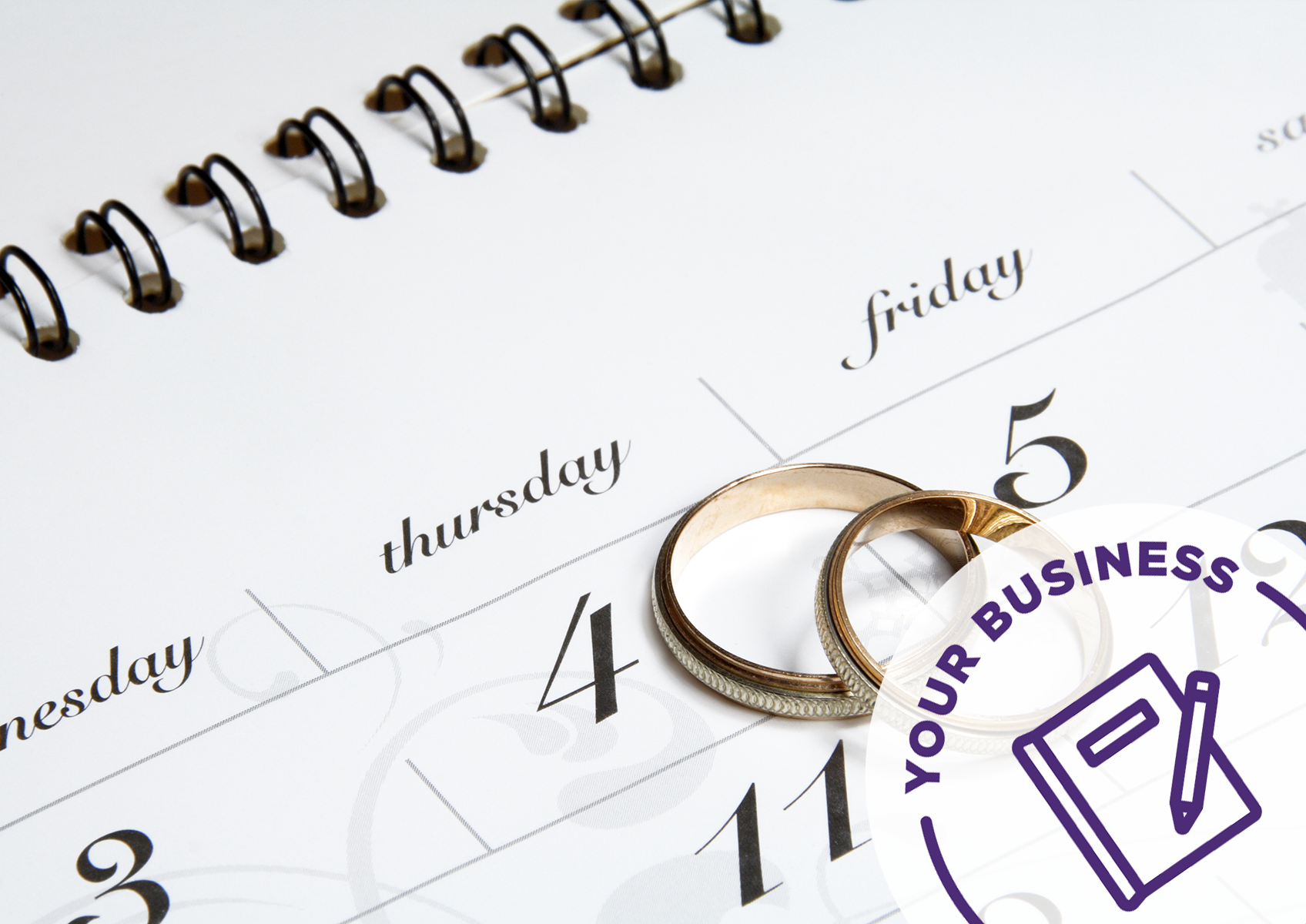 As a planner, you and your business face a unique set of challenges while events are on hold. That's why we presented a webinar designed solely for wedding planners. To help address some common questions and timely topics, we tapped four of our WeddingPro educators and experts: 
In case you missed it, here is a recap from last week's webinar!
Planner Question #1: How are you managing postponements, and how far into the future are you rescheduling events?
WeddingPro Answer #1: For summer weddings, Teissia is taking it day by day, as well as creating a contingency plan for those events. Two big considerations are date availability and a timeline for postponements. Encourage both summer and fall clients to take a pause and consider their options. Keep the lines of communication open. Desiree, who is scheduling and rescheduling events 12 to 15 months out, suggests that you pick up the phone and have a conversation with your clients. At this point, most of your 2020 couples could use some reassurance. (Here are 3 Tips to Enhance the Client Experience From Home.)
Planner Question #2: Are you charging rescheduling fees or adjusting your pricing based on peak vs. off-peak and/or 2020 vs. 2021 dates? 
WeddingPro Answer #2: Since clients are already emotional, Desiree has no intention of charging a rescheduling fee. She prefers to look at her business from a marketing standpoint as opposed to seeking a profit during this crisis. If you happen to have a date change clause in your contract, be sure to review it closely. Lindsay is not enforcing force majeure because it doesn't cover COVID-19, she said. Furthermore, her fee structure is directly related to the scope of the project. Of course, planners must take care of themselves and their businesses first and foremost. To sustain your business, you'll need to make a profit, Teissia cautions.
Planner Question #3: Have any of your clients decided to cancel and, if so, how did you handle?
WeddingPro Answer #3: If canceling is truly what the client wants and you've already done a ton of work, Teissia suggests that planners ensure they're fairly compensated for their time and expertise. However, to avoid cancellations in the first place, Desiree calls her couples to discuss their postponement options, including the idea of moving weddings to 2021. Again, this is an incredibly emotional time for couples, so respond to each client on an individual basis as best you can. Lindsay reminds: The way we handle any cancellations will impact our businesses long-term. We need to let these couples feel how they feel and be supportive.
(Remember: 96% of Couples Are Not Canceling Their Weddings.)
Planner Question #4: How are you communicating your availability to couples who are rescheduling? 
WeddingPro Answer #4: It is important to present information to your couples regarding what postponing will mean from the get-go. For example, will rescheduling the wedding for a non-Saturday date decrease the cost? Maybe, maybe not. That is a great question to ask the venue. As the planner, you should have a specific role within the vendor team. If you are the conduit between your client and the venue, ask all the necessary questions (e.g., cost difference for moving from peak to off-peak or vice versa) before offering recommendations to your couples. Likewise, if you are responsible for coordinating a new date with the rest of the vendor team, check in with the couple's top-priority vendors first to determine their availability and then compare to the dates you or your team are available, Alia suggests.
Planner Question #5: Should planners be marketing their services and/or networking right now?
WeddingPro Answer #5: The short answer: Yes! Face-to-face contact is nearly impossible, but we must remain visible. It's crucial to put your name and your business in front of the couples who are seeking your services. On Instagram, Desiree suggests giving followers a tour of your home office, going live, or sharing photos from previous weddings. Show potential clients that you're working. Beefing up your social media presence also signals to other vendors in your community that you're still planning events. You'll hit two birds with one stone! (Quick reminder: 5 Social Media Dos and Don't During COVID-19.) Alia recommends reaching out to your community and showcasing your expertise; for example, consider creating new client packages for postponements or intimate elopements based on a need in your market.
Planner Question #6: How are you communicating with current and future couples during the COVID-19 crisis? 
WeddingPro Answer #6: Today's couples are educated, so Desiree believes in having honest conversations with them. Clients are contacting their planners to find out how we're dealing with the COVID-19 crisis. It's best to have a thoughtful response as well as a plan. Be proactive about reaching out to other wedding pros to see how they're responding to the pandemic and to ask how you can continue to work together. (Check out How to Connect with Other Pros From a Safe Distance.) 
With both couples and pros in your community, relaying a position of continuity, strength and sane-ness is essential, Lindsay says. Her primary goal in all communications is to convey the following message: "I am who am I am, and my business is what it has always been; you can trust us to do what we do." Now and always, it's important to remain loyal to your core values and the essence of your business.
Planner Question #7: How are you working on your business?
WeddingPro Answer #7: Lindsay recommends looking for opportunities without being opportunistic. It could be a matter of seizing the opportunities right in front of you. Envision what's next and let your imagination run free! Additionally, requesting reviews from your past clients is a huge form of marketing for your business. Check out Desiree's article Why You Should Request Reviews Right Now for more information. (Need more? Here are 5 Ways to Move Your Business Forward.)
Planner Question #8: What are your best tips for self-care?
WeddingPro Answer #8: Try to set a routine, so you can know what to expect from your day, Alia recommends. Identify a dedicated space in your home for work. It's okay to take breaks! It's also okay if you don't have the energy to do any of the forward momentum business stuff. Lower the bar for yourself and don't worry about doing all of the things — just do what you can, Teissia adds.
If you weren't able to join us live for the webinar, or if you want to brush up on the content again, you can view the recording at any time.
Photo Credit: Nataliiap/Shutterstock.com