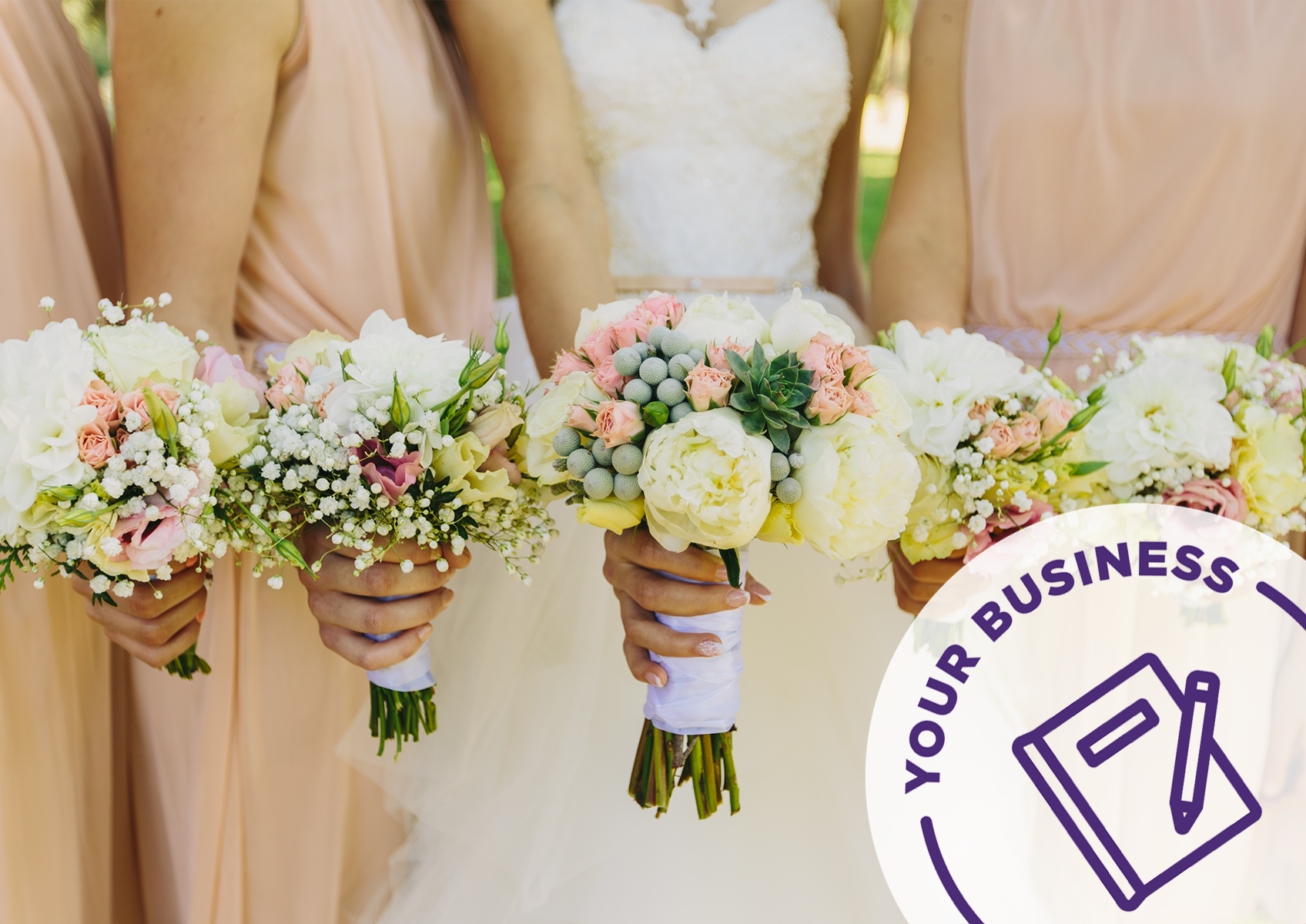 We already know that 90% of couples are not canceling their weddings or lowering their budgets. But how are pros being affected by COVID-19? Earlier this month, more than 8,000 pros responded to our survey about how wedding businesses are being impacted by COVID-19. We are grateful for pros taking the time to share thoughtful feedback. One clear takeaway? It's an uncertain time for the wedding industry, but many pros are finding ways to adapt to current times — from expanding services to leveraging technology to connect with prospective clients. Stay tuned for our full report in the coming weeks.
Keep reading for the 4 major takeaways from the survey:
1. For postponed weddings, nearly seven in ten pros are holding deposits already paid until the rescheduled date (68%).
The vast majority of pros said their revenue has been negatively impacted by COVID-19, and these funds are key to getting them through this time. Vendors are far less likely to say their business is requiring an additional fee or deposit in order to reschedule (11%). In fact, the second most popular response was that the business is allowing rescheduling without any types of penalties or deposits (21%). 
"Be flexible and willing to work with your clients. They are stressed, nervous, and upset  — work to reschedule without hassle or additional fees. Keep the deposit and move the booking to a new date." – Venue
2. Six in ten vendors have made or are considering making changes to adjust to pandemic conditions (60%).
The top change is adding new offerings geared to smaller/micro receptions (31%). Additionally, around one-quarter of pros are adding services — either completely new offerings (13%) or adding virtual services (13%). Other changes that vendors have made or are considering making are lowering pricing/offering discounts for future weddings (15%) or shifting business focus (13%).
"This is a good time to tweak packages, post on social media, listen to podcasts, connect with other vendors, add new packages and stay positive!" – Venue

3. Wedding pros remain focused on connecting with new clients who are actively planning weddings for 2021 and beyond.
In the past month, more than eight in ten vendors have connected with potential new clients (85%) — most often via phone or email (77%). Many are embracing technology to maintain connections with couples, with one in four using Zoom, FaceTime and other tools to host video chats. Among venues, one-third have hosted virtual tours (34%).
"Virtual tours can keep the personal connection. Seeing a face can establish a better bond and the more you can, offer Zoom calls or FaceTime. It's critical to keep that personal connection." – Venue
4. A majority of pros have secured new business for late 2020 or 2021 and beyond (64%).
With the average couple being engaged for 15 months, vendors acknowledged that they can't lose sight of longer-term opportunities. One in three vendors has faced more head-winds and haven't secured any new bookings in the past month (35%). Some have used the extra time to update their website and branding and take advantage of classes and other activities that will set themselves up for success in the future. 
"Think ahead, and don't forget that there are people booking for 2021 and beyond. You can still book weddings, and stay as positive as you can!!" – Wedding Band
"I am trying to use my new extra time to sharpen skills and take on projects that, while maybe aren't as lucrative, will be positive for my business in the future." – Videographer
In the coming weeks, we'll be sharing more insights from the COVID-19 study, including tips and advice pros had for their industry colleagues. We'll also share trends based on category and region so you can see how your business compares. If there is anything specifically that you'd like to hear more about, please feel free to DM us on Instagram @WeddingPro! 
About the Author: Lauren Goodson is Senior Director of Global Insights and leads all research initiatives for The Knot, WeddingWire and the company's international wedding brands. Lauren solicits opinions from thousands of couples each month to keep a pulse on trends in the wedding landscape. She also spearheads research so we can better understand the needs of the WeddingPro community.  
Photo Credit: mpaniti/Shutterstock.com
Source: WeddingPro COVID-19 Impact Study. May 2020. N=8,341