July: Sales and Pricing
By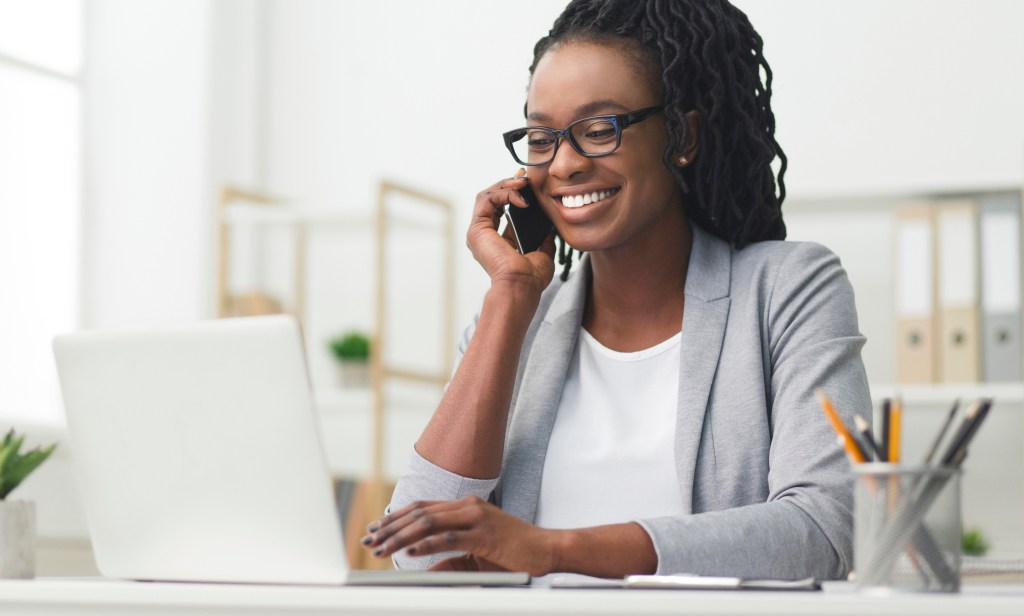 Welcome to Month 6
It's time to kick off the sixth month of Fellowship for Change, but before we do, let's go over what we learned last month! Nadia Anderson, CPA went over the process of financial accountability and the importance of hiring a lawyer and accountant. She also explained why you should set aside time to go over expenses and how to set a budget to run a successful business.
In month six, we'll focus on Sales and Pricing to help you refine the skills you need to move couples through your sales funnel.
Alan Berg, CSP, will help you better convert your inquiries, teach you how to answer those tough price questions and explain why you need to ask for the sale.
As a reminder, here's a rundown of the activities for the month
Watch the on-demand presentation and take notes
Complete workbook activities and participate in Slack discussions
Join our live Q&A sessions hosted via Google Hangouts
Ask questions and discuss learnings with other fellows
We encourage you to continue interacting with your fellow fellows, learning from industry experts, and expanding your network. Join in through activities and discussions taking place both in the Slack Group and via live video at the Q&A so you can interact and ask questions directly.
Let's get started!
On-Demand Video:


Workbook:
The workbook will guide you through the month giving you pre-read resources, activities and the details you need to know about the live conversation. To download, click this link and enter your email.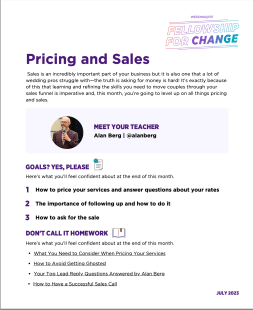 Photo Credit: Prostock-studio/ShutterStock
Let's grow your business together!
Start advertising on The Knot and WeddingWire, the top two wedding planning platforms.