3 Must-Read Books on Building Trust With Today's Clients
By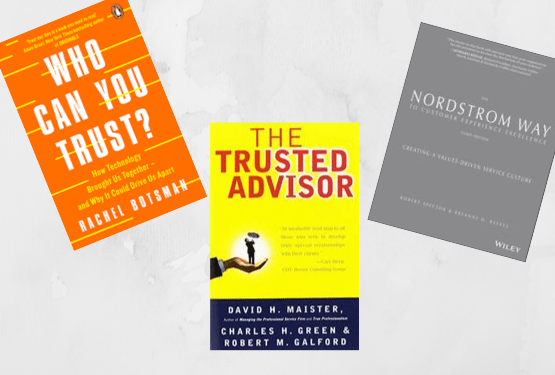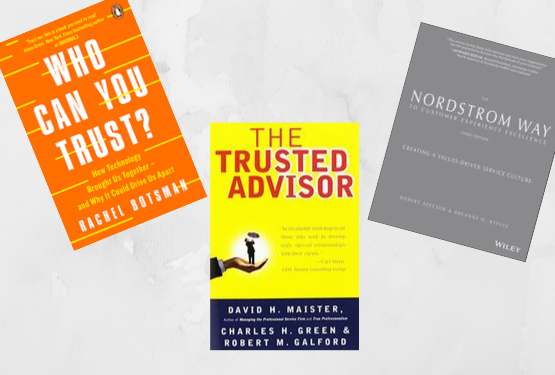 Ten years ago, you very well may have been able to build an extraordinary wedding business built on trust just by having a great word-of-mouth reputation. But today's couples are looking for trust signals online (i.e., on your website, your social channels and within your reviews). How to make sure you're really on the right track? We've been doing our research and covering the topic (read 5 Ways to Build Trust With Your Clients Before You've Met Them here!). Here, are three great books you might want to pick up and skim through—each of them filled with rich, valuable tips on building trust within your wedding business!
1. Who Can You Trust? How Technology Brought Us Together and Why It Might Drive Us Apart by Rachel Bostman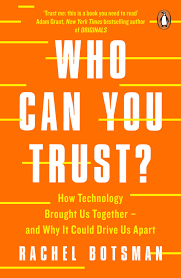 Why It's a Must-Read: Rachel Botsman is to building trust online like the Brene Brown is to daring greatly and being vulnerable. If you didn't catch the reference, that's okay. Just take a quick peek at her website RachelBotsman.com or spend a couple minutes watching her Ted Talk, The Currency of the New Economy Is Trust and you'll understand why she's such an important author on the topic.
A Quick Book Synopsis: "In this revolutionary book, world-renowned trust expert Rachel Botsman reveals that we are at the tipping point of one of the biggest social transformations in human history—with fundamental consequences for everyone. As a new world order is emerging: we might have lost faith in institutions and leaders, but millions of people rent their homes to total strangers, exchange digital currencies, or find themselves trusting a bot. This is the age of "distributed trust," a paradigm shift driven by innovative technologies that are rewriting the rules of an all-too-human relationship.
If we are to benefit from this radical shift, we must understand the mechanics of how trust is built, managed, lost, and repaired in the digital age. In the first book to explain this new world, Botsman provides a detailed map of this uncharted landscape—and explores what's next for humanity."
Find it here on Amazon
2. The Trusted Advisor by David H. Maister , Charles H. Green 
Why It's a Must-Read: The authors take a scientific approach to building trust online and provide a framework that makes it easy to organize your marketing efforts around building trust. Our favorite part? They lay out the four pillars of trust as a means to measure trust. Credibility (as in your reputation online!); reliability (how well do you show up online? is your site mobile friendly?); intimacy (how well do couples feel like they know you?); and self-orientation (how you do what you do in relation to others).
A Quick Book Synopsis: "Bestselling author David Maister teams up with Charles H. Green and Robert M. Galford to bring us the essential tool for all consultants, negotiators, and advisors.
"In today's fast-paced networked economy, professionals must work harder than ever to maintain and improve their business skills and knowledge. But technical mastery of one's discipline is not enough, assert world-renowned professional advisors David H. Maister, Charles H. Green, and Robert M. Galford. The key to professional success, they argue, is the ability to earn the trust and confidence of clients. To demonstrate the paramount importance of trust, the authors use anecdotes, experiences, and examples—successes and mistakes, their own and others'—to great effect. The result is an immensely readable book that will be welcomed by the inexperienced advisor and the most seasoned expert alike." Find it here on Amazon
3. The Nordstrom Way To Customer Experience Excellence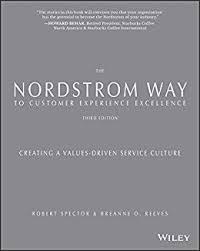 Why It's a Must-Read: Unlike the other two books above, this one isn't about building trust in today's economy per se, it does drive straight to the heart of the matter with interviews, tips and insights on what it means to build a business built on great customer service (which, by they way requires ultimate trust!).
A Quick Book Synopsis: "The authors explore in-depth the core values of the culture that have made Nordstrom synonymous with legendary customer service. These essential values have enabled Nordstrom to survive and adapt to dramatic market shifts regularly since 1901, and the new edition explains how the Nordstrom approach can be emulated by any organization—in any industry—in every corner of the world. This is not a book about selling shoes or clothes or cosmetics or jewelry. It is a book about how underlying values such as respect, trust, compensation and, even fun, are the building blocks of a culture where employees are empowered to consistently deliver a world-class experience to customers.
Nordstrom believes that the employee experience determines the customer experience, and that when you attract and reward people who are comfortable in a service-oriented culture, then everyone succeeds—both individually and collectively. No wonder Nordstrom is one of only five companies to make Fortune's "Best Companies to Work For" and "Most Admired" lists every year since those surveys have been taken.
With new interviews from senior Nordstrom executives and family members, the book explains how to successfully respond to today's tech-savvy, time-crunched customers who demand a convenient, seamless, painless, personal experience across all channels. Nordstrom gives its frontline people all the digital tools necessary to satisfy the customer—and your organization must do the same, if it wants to adapt.
The authors show what it takes to earn brand loyalty, lead through change and uncertainty, and combine extraordinary brick-and-mortar with online experiences.
'The single most important reason we try to provide great service is this: It enables us to sell more,' says co-president Blake Nordstrom, great-grandson of the founder. 'The best way for our company to achieve results is to do what's best for the customer.'
In this book, readers will find:
Suggestions for becoming the Nordstrom of your industry
The ten values that define a customer-driven culture
Lessons for providing superior service and experience across all channels"
Let's grow your business together!
Start advertising on The Knot and WeddingWire, the top two wedding planning platforms.