5 Ways to Reach Couples on Social Media
By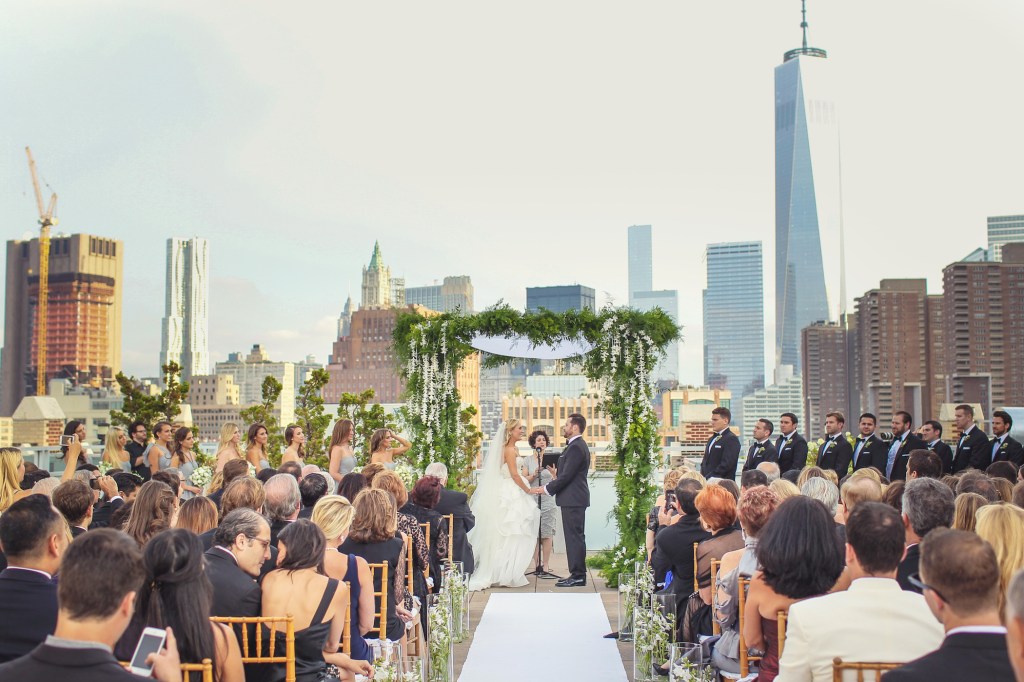 With more tech-savvy millennials relying on social media platforms to research (and even book!) wedding professionals, your social media presence is critical. From sharing strong visual content to growing your following, we have five tips for mastering your wedding business' social media pages with the help of Vanessa Joy, owner and photographer of Vanessa Joy Photography.
Innovate
While your social media platforms should act as a secondary portfolio to show off your work, your feed should feature more than just that. Diversifying your feed not only helps your page stick out amongst competition, but it also encourages viewers to stick around longer. When you think about it, one of the premises of social media is to keep viewers on your page(s) as long as possible and maintain engagement with your brand. Instead of only uploading photos of your work, try mixing in stories, videos, graphics, or different photos that relate to topics your audience would be interested in.
For example, share a photo of your workspace, or a video of your favorite hobby. Couples will love learning more about you and it will help build a stronger connection to your brand. It will also create a more dynamic feed and motivate your audience to keep coming back. Vanessa suggests weaving in content that relates to wedding trends, fashion and even home-making because these topics are relevant to most potential clients. By being innovative when it comes to exploring new post ideas you will impress viewers as an expert in the wedding industry as well as someone they can relate to.
Tags and hashtags
Using tags and hashtags is another great way to boost your pages. For those new to social media, hashtags (#) are a way of tagging specific user-generated messages or themes that other people can see, follow and track. Tags (@) are a way of tagging other user's pages to help to engage users, give credit where credit is due and expand your network through mutual connections.
Using hashtags in your captions, whether they are unique or trending, can help raise the visibility of your post(s). When using hashtags, make sure they are relevant to the content of the photo. As an example, you shouldn't upload a photo of a wedding dress and use #breakfast or #marchmadness in the caption. Doing so can be misleading and will be seen by a group of people that probably aren't looking for wedding-related content.
Connect with new people
Social media is a great way to expand your network. Of course you want to use your social media to gain leads, but connecting with other wedding professionals is beneficial, too. We understand that finding new people to connect with can be challenging, so where do you start? Where do you look? Turns out, it's a lot easier than you might think.
Vanessa suggests keeping your connections local. We love our friends who are far away, but local connections can provide referrals to local clients that are more likely to use your services. A great way to search for local wedding professionals is through using relevant, local hashtags, such as "#LAphotography". Then, start following other local vendors that are using that hashtag, and try commenting on one or two of their posts with a friendly compliment (don't spam them, though!).
Another way to find local connections is by searching a nearby location, such as a popular event venue, on Instagram. Think about peak wedding times, such as a Saturday night, and then view the posts that are being tagged at that location. There, you can find many potential clients who are in the perfect target market for your services. By having a strong network of fellow vendors and potential clients in your target demographic, you can gain referrals, helpful insights and future leads.
Engage
When you think "social media", the first word that should come to mind is "engagement". Instagram and Facebook frequently change their algorithms that control your page and post visibility. We understand why changes to these algorithms can be frustrating, especially when they can affect your marketing strategy, but the one thing we know to always be true is that both platforms consistently favor engagement.
Facebook and Instagram are businesses. Just as you want more viewers and followers on your social pages, these major platforms want users to stay on their platform for as long as possible; it's how they make money. One way to increase the amount of time spent on a platform is through engagement. Replying to comments, posting frequent stories, offering engaging polls and posting content often, will increase the engagement on your page and increase your favor by the algorithm.
Visualize
Lastly, social media platforms are highly visual and therefore you should aim to be a visual storyteller. These channels revolve around bite-sized, visual content – think beautiful photos, quick videos (30 seconds or less) and short captions. Do your best to select and curate strong imagery and create engaging videos that tell a story without many words. Millennials often prefer visuals to reading so if you want to hook a millennial, do your best to limit the text and keep your visual content fresh, engaging and high quality.
Social media is always adapting and we know it can feel like a full-time job keeping up. However, taking the time to market your business on social media will be rewarding when your following grows and leads and referrals are coming your way. Just remember that your social media presence is quickly becoming the determinant of your credibility as a wedding professional, especially amongst millennial couples. Keep those posts visual, engaging and make new connections!
These tips originally appeared in our Webinar "Social Media: A Guide for Wedding Professionals" by Vanessa Joy, Owner & Photographer of Vanessa Joy Photography.
Photo by Vanessa Joy Photography
Let's grow your business together!
Start advertising on The Knot and WeddingWire, the top two wedding planning platforms.