8 Marketing Updates to Make to Keep Couples from Saying Thank You, Next
By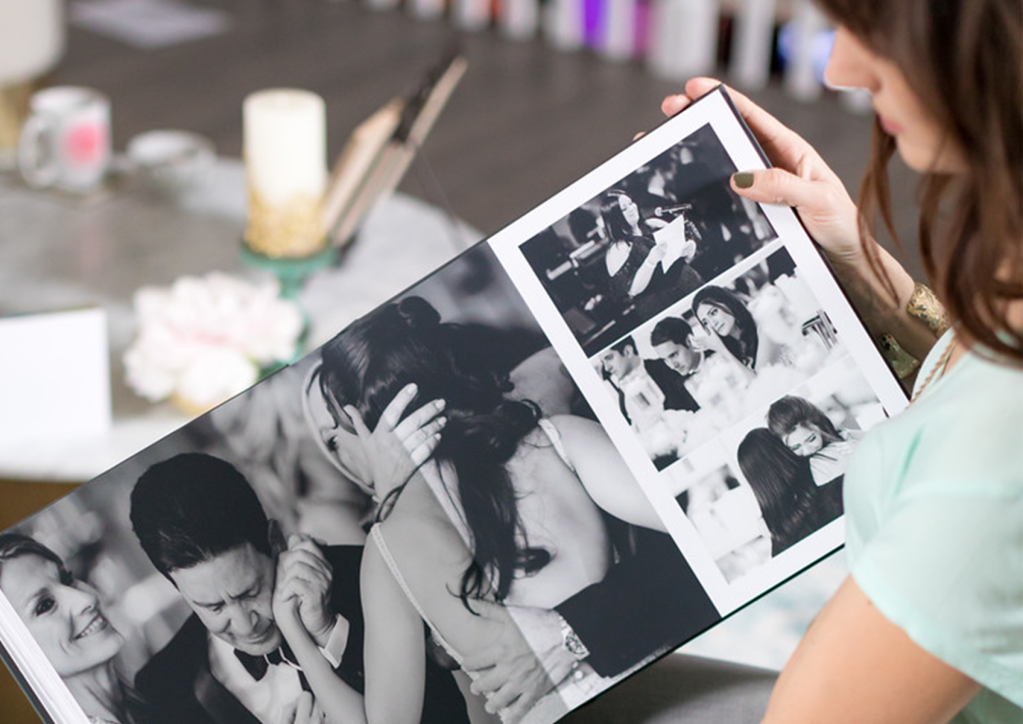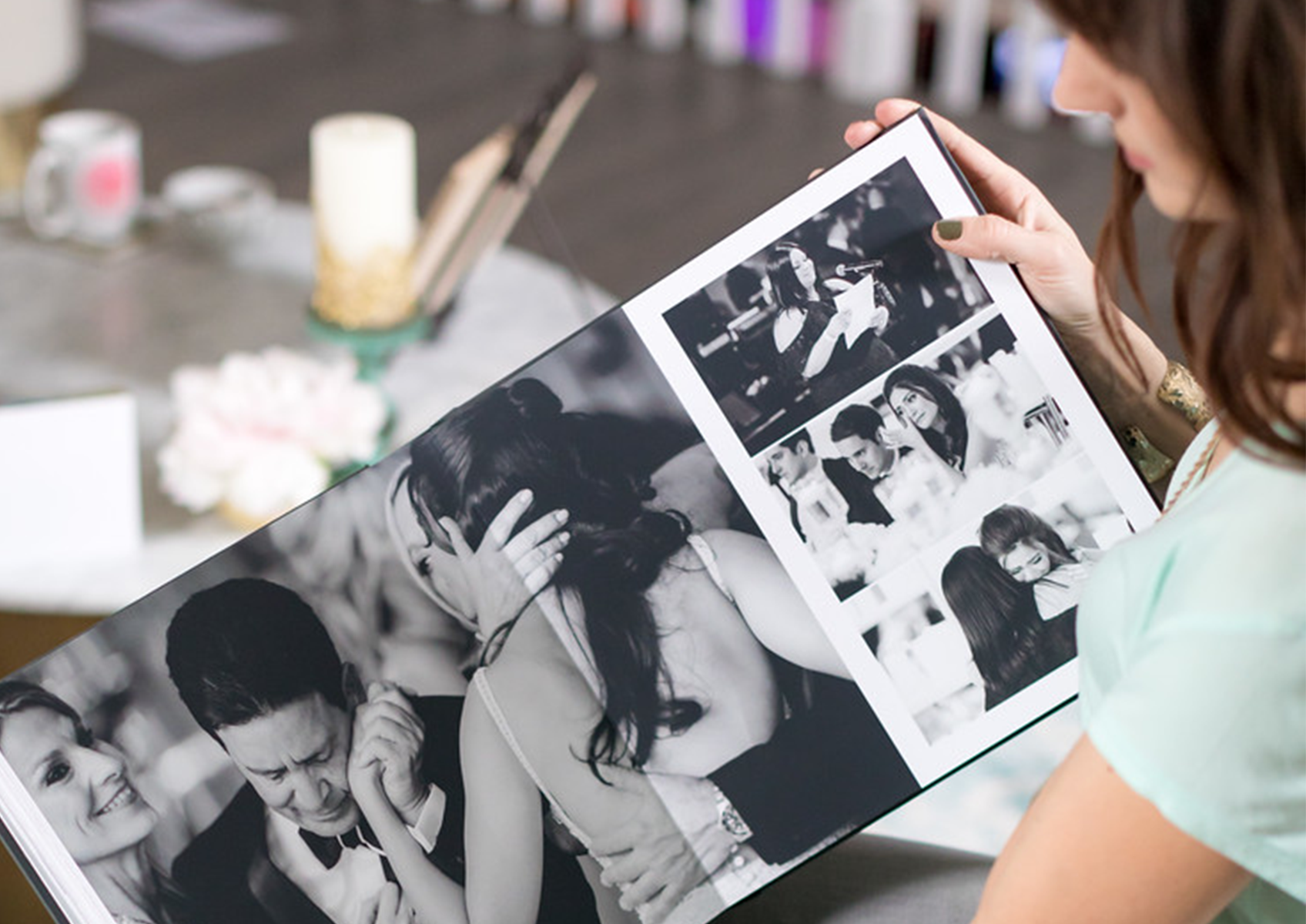 We're officially in the middle of engagement season, which means that you're likely polishing up your marketing strategy for 2021. We brought in photographer and WeddingPro Educator Vanessa Joy of Vanessa Joy Photography to share her top marketing ideas that will make you stand out and have you well on your way to your busiest year yet. 
With Vanessa's tips, you'll learn how to get yourself in front of couples ASAP, leverage your talents to create a buzz about your business and update your marketing with fresh content. Read on for the eight top takeaways from our most recent WeddingPro webinar!
1. Clean Your House
Before inviting people into your home, you usually clean it, right? The same applies to your marketing strategy–start by reevaluating the inside of your business with a fine-toothed comb. When evaluating how you market your brand, consider these questions:
Do you have a cohesive style across all of your marketing channels? (ex: Storefront(s) on The Knot and WeddingWire, your website, your social media profiles)

Is your social media validating you? In other words, are you the same person everywhere? Couples want to see that all of your channels confirm the first impression they see of you.

Is your website updated? Make sure to have current information wherever couples can see it.

Are you showing work to attract the right clients? This will help you qualify your clients early on.
Perfect your client communication—the way you speak to your clients makes all the difference. Vanessa recommends using a client management system to create a drip email campaign. This creates a way to communicate with your couples consistently while staying top of mind. It'll also reassure them that you're thinking about them! Here's some questions to help you think through your communication:
How often are you reaching out to your couples? Vanessa sends an email once per month in the six months leading up to the wedding using

17hats

. 

How clear and concise is your communication?

Are you marketing any additional offerings throughout your communication? For example, as a florist, can you pitch the idea of a flower wall in addition to the bouquets they requested?

Should you have a drip campaign in place for new leads?
2. Start Dating
When expanding your network, start making a list of pros you want to reach out to! Vanessa recommends starting with current or past wedding pros you've worked with. Look for pros that are similar to you in some aspect, whether it be your price range, style or social media reach. Shoot them a DM, send an email or set up a coffee (or virtual) date! Everyone is craving connection right now, and sending a surprise-and-delight treat or thank-you note can make all the difference.
3. Go Old-School
Don't be afraid to try some marketing tactics that aren't as widely used anymore! Sending direct mail can be a fantastic way to stand out in front of couples, especially those who have Internet scrolling fatigue. With our mail piles getting smaller and smaller, who doesn't love getting a beautiful postcard in the mail?
Creating a magazine is also an awesome way to show a larger amount of your work while surprising pros and couples with a piece of mail. Vanessa recommends mentioning your product offerings as well as client and vendor testimonials within the magazine.
4. Be Annoying
Make sure you're posting your content everywhere couples can find you! That includes social media, blogs, YouTube and your online listings. For instance, Vanessa recently updated her Real Weddings photos on WeddingWire—couples love not only seeing highlights, but also photos from the full wedding day. 
Writing blog posts for other wedding pros is also a powerful way to get your name out there. If you've never written blog articles before, Vanessa recommends starting with informational, keyword-heavy content. Pros with larger followings will likely promote their blog content across all of their marketing channels, leading to more exposure. And don't forget videos! Creating video content related to weddings is another fun way to promote your business without directly highlighting your offerings.
Next, make sure you're interacting with others on your marketing channels. Couples are looking to see whether you respond to reviews on The Knot and WeddingWire or comments on your Instagram posts. Showing new clients that you take the time to respond to previous clients or your community builds trust in your relationship early on. Whenever you post, make it a point to interact with others' content. Find new hashtags, interact with industry experts and share fellow wedding pros' work.
Vanessa also recommends searching venues on Instagram that are located near your business and looking through the accounts that have recently tagged it as a location. If you see any photos of couples, look through their accounts and interact with photos of the couple—this lets your Instagram algorithm know that you're interested in seeing photos of other couples! Finding photos of the wedding party can also lead you to more accounts that are likely in the same age range of your usual couples and are perfect to market to.
Marketing Dollars
When investing financial resources into your marketing, break your approach down into two key strategies. The first is to strengthen what's working. The second, more difficult approach, is to try new avenues. This can be something that hasn't worked in the past that you're ready to revamp or something you've always wanted to try. Marketing is always evolving, so you need to evolve with it! Vanessa also urges you to remember that some of your marketing dollars will go toward building your brand and credibility, rather than something that directly leads to a return on your investment.
5. Get With it
Don't be afraid to try new forms of marketing. Using newer platforms like TikTok will keep your brand fresh and exciting while growing your reach. Instagram's algorithm intentionally pushes Reels toward users, so try your hand at creating one to see higher reach on your content. Vanessa suggests sharing tips, humor, your work or your take on a popular video. Don't forget to repost it on TikTok when you're done! 
There's no "best" social media platform – the best platform for your business is where your clients spend most of their time. 
6. Help Other People
All you need to do here is to use your talents. This can be whatever comes to you naturally, whether it's the work you do for weddings, writing for blogs or designing branding materials. Extending help to other pros in the industry develops your connection and widens your network in a natural, genuine way.
7. Get Your Learn On
There are tons of new business skills and ideas you can develop through education. YouTube videos, webinars and books are great ways to continue honing your toolkit and growing your professional portfolio. Put your new skills to work in your marketing strategy!
8. Be There
The better your relationships are, the better your business will be. Relationships are at the core of our industry, so make yourself indispensable to your couples and fellow pros. Don't forget to be there for yourself, whether it's through personal projects, downtime, exercise or time off. Remember: we're all in this together.
If you weren't able to join us live for the webinar, or if you want to brush up on the content again, you can view the recording at any time. 
Photo Credit: Vanessa Joy Photography
Let's grow your business together!
Start advertising on The Knot and WeddingWire, the top two wedding planning platforms.