Why The Knot and WeddingWire are the Best Advertising Platforms for Wedding Planners
By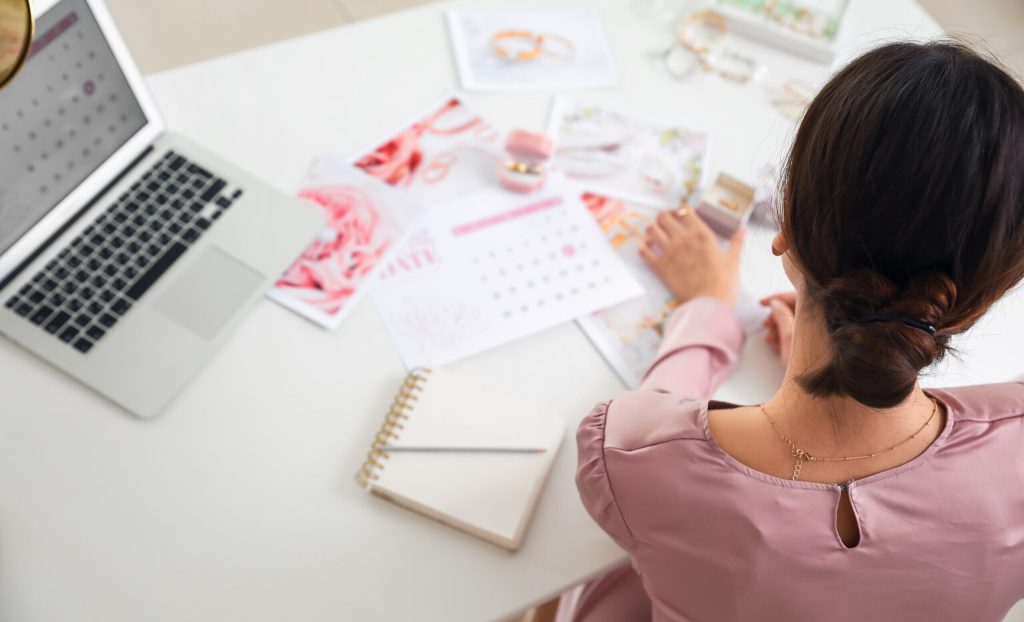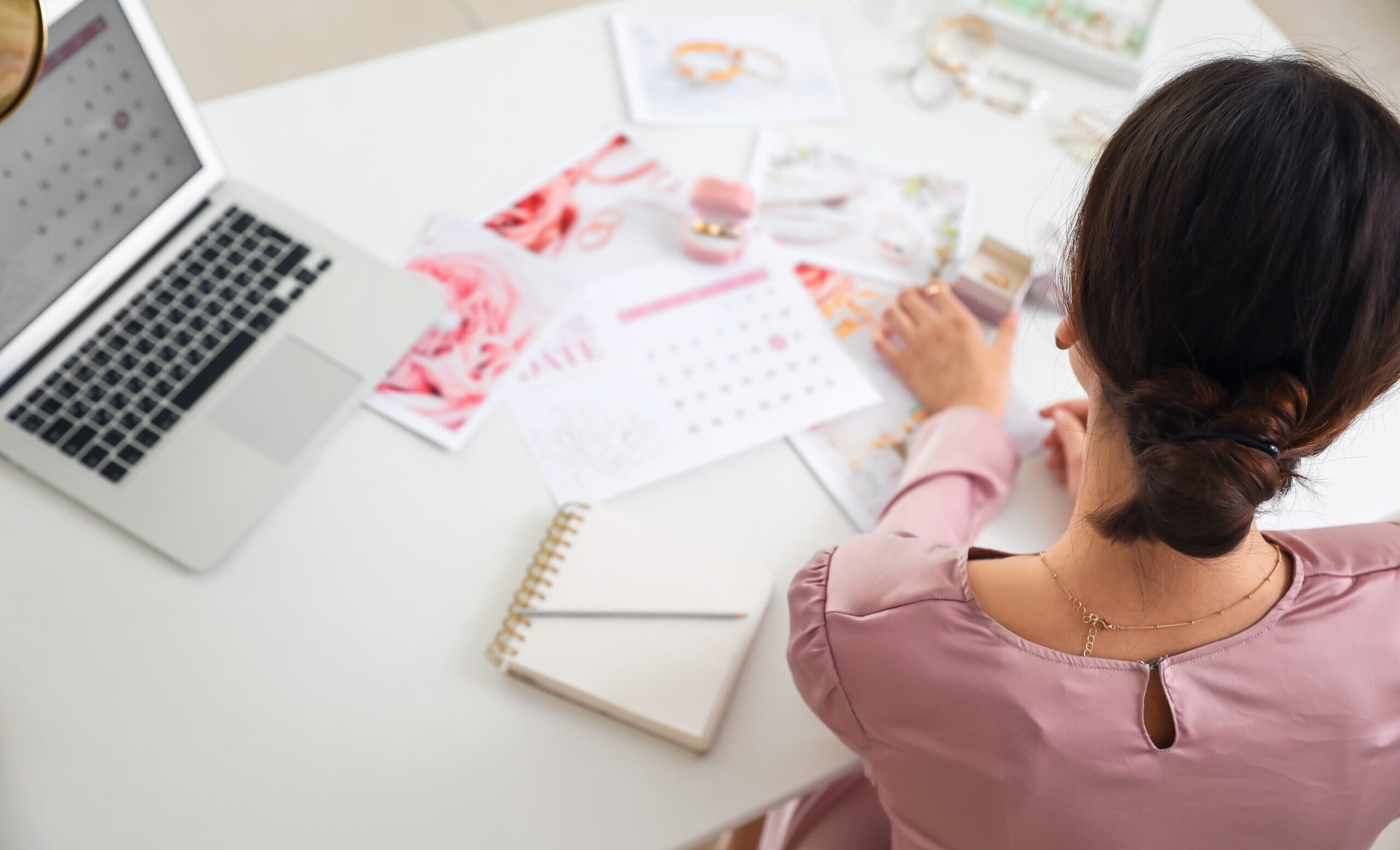 Wedding planners are in a unique position within the ecosystem of the wedding industry because the sooner you get hired by a couple, the better. But because you are often the person with all the connections and inside information, you also can be misunderstood in terms of what exactly it is you bring to the table (which we know is a lot). And that's exactly why you need to put your business in front of couples every chance you get and on every quality marketing channel you can.
Did you know?
Increasing your chances of getting in front of couples at the start of those 14 months is critical (especially when you are trying to attract couples who are searching for vendors from afar). Where else can you put your wedding planning business right in front of couples as they actively start planning their wedding? That's what makes advertising with The Knot and WeddingWire so incredibly powerful and effective. 
Advertisers on the Knot and WeddingWire see: 

Be the early bird that catches the worm

Our

advertising

platform makes it easy to directly message couples and manage wedding leads

Empower yourself with sales metrics

Have important metrics and

ROI

(return on investment) data right in front of you, any time you need to reference them

Collect, manage and

showcase your reviews

so potential leads can read about past client experiences in the same place they can contact you

Build brand recognition and credibility because you're advertising on the most trusted wedding websites

Build your

SEO and discoverability

on the internet with a Storefront on The Knot and WeddingWire

Get on-demand customer support, education,

webinars

, events, and more from a company with 40+ years of expertise in the wedding industry
Challenges wedding planners face
Challenge #1
Booking your first client
Figuring out how you are going to find your first clients (who aren't friends or family members) is a challenge for pretty much every wedding planner. It's up to you to position your business to the widest audience possible, making sure to target people who are looking to get married in your area. So, when your business is launched, advertising is your best bet when you're casting that net. 
Advertising on The Knot and WeddingWire, specifically, helps you do this more effectively because it not only has the largest audience of engaged couples actively looking for pros, but the platforms also provide couples with incredibly specific search options to narrow down to the planners who fit into their vision. The Knot and WeddingWire offer industry credibility because of the long-standing history both platforms have had among pros and couples, helping you build a "legitimate" brand right out of the gate and getting in front of as many couples as possible.
Challenge #2
Getting in front of couples at the right time
Even though couples are spending more than a year planning their weddings, ideally, they are working with a professional wedding planner, like you, from the start. Or, others (even though you're more than capable of coming in part way through). Advertising helps you get in front of couples the moment they start searching for their wedding vendor team, which can be the difference between a couple booking you for full-service wedding planning and month-of coordination.
Challenge #3
Converting inquiries into booked clients
Getting wedding leads is one thing—booking them is another. And while you might get lucky with a quality lead from social media or an internet search, The Knot and WeddingWire are the top wedding planning resources that have the most people actively searching for pros. That means they aren't just scrolling to scroll–they know what they want and they are searching day and night until they find it. That means that you'll likely be connected with your ideal client faster. But, again, that's only half the battle.
The Knot and WeddingWire also have robust messaging capabilities that allow you to keep the conversation alive and know when inquiries or new messages come in. They also provide you with education, through WeddingPro, to know exactly how to reply to your leads in order to boost your chances of those couples signing on with you. 
Features wedding planners will love
When you start advertising with WeddingWire and The Knot, you get access to tools you will come to love and rely on. Wedding planners who already advertise with us rate the top benefits as giving their business exposure to engaged couples, getting inquiries/leads from couples, building credibility and collecting reviews.
Templated email replies

to save your precious time 

An easy way to request, respond to and show off reviews

A way to increase the number of couples visiting your website

SEO (search engine optimization) that helps you build your brand's online reputation
"I have two favorite features that I love so much. My first favorite feature is that I get to identify as a black-owned and woman-owned business. That's something that's very important to me and to my team, so being able to showcase that and wear it as a badge of honor is a really big plus for me. The other is the analytics. That is something that we dive into at least twice a week, just to see who is landing on our page." – Jennifer Price, Event Shoppe Chicago
Ready to consistently have the number of wedding leads you want without needing to spend tons of time and effort marketing your wedding planning services to couples? Simply fill out this form and someone from our team will be in touch to help get your Storefronts set up and inquiries coming in!
Photo Credit: Pixel-Shot / Shutterstock.com
Let's grow your business together!
Start advertising on The Knot and WeddingWire, the top two wedding planning platforms.