Marketing
Strategy
How Advertising with The Knot and WeddingWire Can Help You Get Found by Couples
By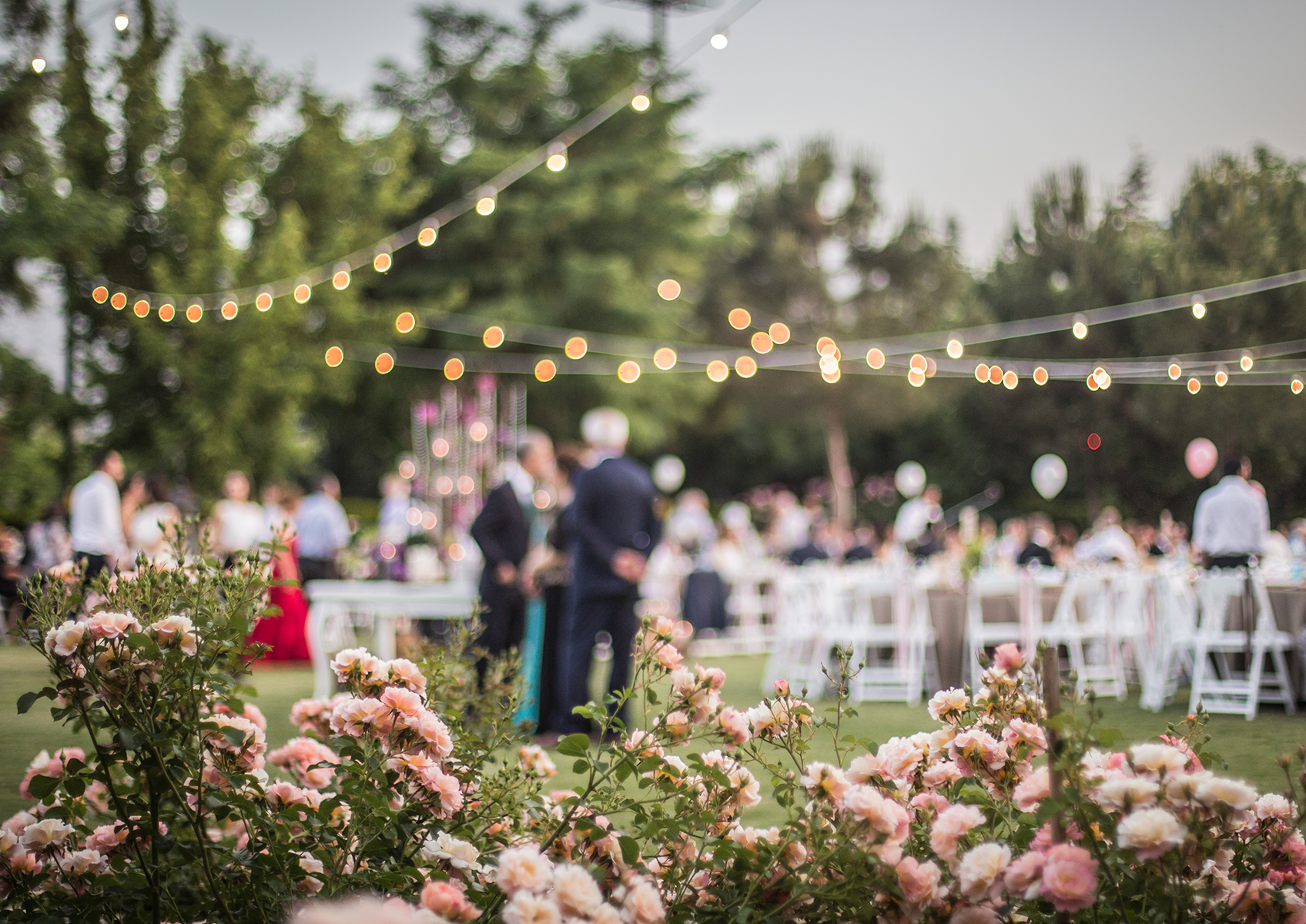 When it comes to marketing your wedding business, most of what you do is centralized around one goal—putting your business in front of potential clients. And, while there are lots of ways to go about doing just that, there is one that stands out as being tried and true. Want to take a guess at which marketing channel that is? If you guessed advertising, you guessed right.
You see, advertising is much more than just paying for an ad and (when done right) it takes expertise, an eager audience, and data (so much data) to create a winning combination. Now, don't read this and feel like it's too hard—that's what we're here for at The Knot and WeddingWire! And today, we wanted to share some insight that might help you answer that important question, "How do I get found by couples?" Read on to learn more about how advertising with The Knot and WeddingWire can help you build your wedding business as well as what the teams work on every day to make sure we're supporting you. 
The power of organic traffic
When you think about advertising, you might immediately think about paid placement and exposure. But, the thing is, the benefits of advertising can reach much farther than just what you paid for—thanks to organic traffic. What's organic traffic? Simply put, organic traffic is made up of the visitors your Storefront gets that are not a direct result of paid placement.
The Knot and WeddingWire have spent decades building the largest and most engaged audience of couples actively planning their weddings, and all of this effort pays off for you. That's because we're everywhere couples are when it comes to wedding planning: Google, social media, even good old-fashioned shelves in bookstores. Plus, with over 5 million followers across Instagram, Facebook and Twitter and brands that organically appear in more than 4 million keyword searches, you can be sure it's really hard to plan a wedding and not come across The Knot or WeddingWire. And this massive online presence plays in your favor because when you advertise with The Knot and advertise with WeddingWire, you tap into this far-reaching organic presence that we've laid the groundwork for.
Pro-tip: Not sure about whether you should be advertising? Here are 3 reasons you should.
Why you should consider paid advertising
The organic game is a bonus to investing in advertising on The Knot and WeddingWire, but we know some of you don't like to leave anything to chance. So, for the moments you want to ensure couples are finding you, paid advertising is an excellent option because it guarantees that your Storefronts will be found by couples looking to hire a pro just like you. From broad investments in advertising to ones that really thread the needle, there are 3 placement options to advertise your wedding business to newly engaged couples:
Our Spotlight placement, which guarantees the highest level of visibility

with newly engaged couples searching for pros in your area

Our Featured placement, which gives you the second-highest level of visibility

Our Professional placement, our most basic level of exposure
All three are great options that can fit into almost anyone's advertising budget and that you can confidently invest in, because we're working on your behalf to make sure you're getting connected with your ideal clients. We can do this because couples share so much information with us (think: wedding date, guest count, style, etc.) that we can use to make powerful recommendations across all of our websites, apps, and emails (respecting personal data and privacy, of course). This makes it easy for us to make sure we're getting the timing and audience right when putting your business in front of inquiring couples.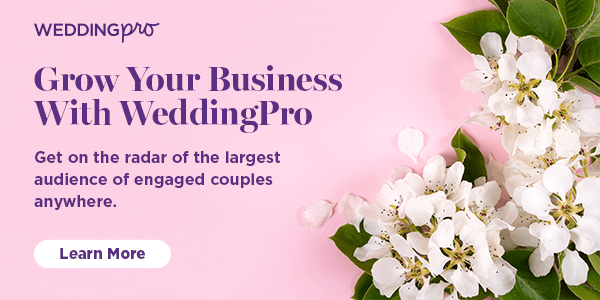 Want to drive even more traffic to your website or Storefronts? Use our Buzz Badges to get more eyes on your business!
The opportunities you have when advertising on WeddingWire even go beyond this when it comes to how you can be sure to get found by couples. A city-level listing on WeddingWire will target your advertising to focus on couples searching for wedding pros in a specific city and venue owners can even set their advertising to focus on couples looking for a specific venue type.
There are lots of reasons advertising with The Knot and WeddingWire can help you build your wedding business and fill your calendar with couples—and we're working every day to make sure we do everything we can to build the best audience for you. If you're interested in learning more about advertising on The Knot and WeddingWire, you can quickly fill out this form and someone from our advertising team will reach out to answer all of your questions.
Photo Credit: Erman Erikoglu/Shutterstock.com
Let's grow your business together!
Start advertising on The Knot and WeddingWire, the top two wedding planning platforms.