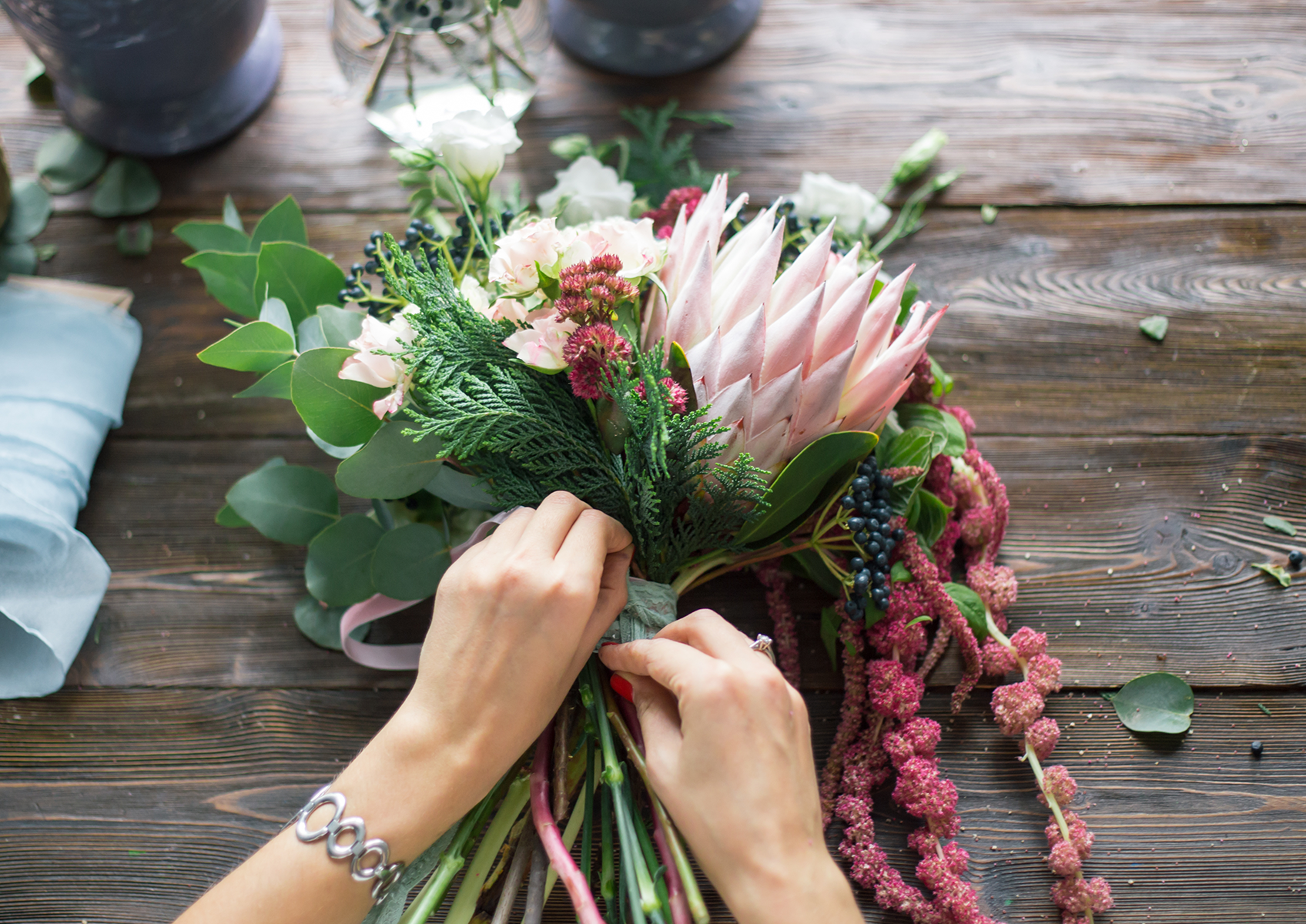 As much as advertising is a tried-and-true marketing channel, it is also a misunderstood one. Maybe it's because historically it's been far too expensive for most business owners to work into their budgets. Maybe it's because the process of getting started can feel overwhelming. Or, maybe it's because most wedding pros didn't go to business school and were never taught how to make the most of it. But, regardless of the reasons why you might not feel like an advertising expert, we're here to tell you that it is not, in fact, a big, scary, expensive thing that only certain people can be good at—you can successfully advertise your business too! And today, we wanted to talk about the three most important reasons that you should advertise as the first step to lifting the veil on this essential marketing channel so you can grow your wedding business with it.
Why You Should Be Advertising
Reason #1: It taps you into a different audience
One of the cruxes to building a successful business is being able to constantly (and consistently) put your brand in front of new and inquiring eyes. And, while doing just that is at the core of almost every marketing tactic you have in your toolbox, some of them require lots of trial and error before they are fruitful. The thing is, you don't have time to test every option out there to make sure it is getting new eyes on your business—you have lots of responsibilities as a wedding pro! So, finding an advertising channel that has done the work to build the audience you want to tap into (and saying, "Sign me up!" to it) is a smart use of your time, money, and business resources. 
You see, building an audience takes time and anyone who has tried to build one even on social media will attest to that. Because, it's not just about putting your business in front of any eyes, rather it's about putting your business in front of potential and qualified buyers. The Knot and WeddingWire (founded in 1996 and 2007) have spent decades doing the work it takes to build the world's largest and most engaged audience of couples planning their wedding and searching for their team of pros. So, when it comes to quickly putting your business in front of an audience that is different (and larger) than yours, investing in a Storefront is a surefire way to increase your brand visibility with little effort.
Reason #2: You can leverage someone else's SEO 
You might be asking yourself, "What does advertising have to do with SEO?" The question is a fair one to ask, but the answer is pretty simple—it helps you build your off-page SEO. In layman's terms, off-page SEO is the optimization of content that is not on your website (your Storefront(s) being a great example). And, just like tapping into the audience someone else has taken the time to build is good for your business, so is leveraging all of the SEO work they've done. 
Advertising outlets are usually large and established which means their online presence carries SEO weight. This creates an opportunity for you to associate your business with theirs and, in turn, leverage some of the SEO work they have done to establish domain authority (meaning, they have earned the trust of search engines and are considered more relevant which results in consistent top-page results). So, when you advertise on websites like The Knot and WeddingWire, you are doing a few things:
You are giving yourself another spot to build your SEO with a listing full of optimized content

You are creating another backlink to your website which also helps you build your SEO

You are associating your business with one much bigger than yours and increasing your chances for having a link that points to your business return on the first page of a Google search
Need a quick course in SEO? This article explains what SEO is and gives you all of the basics!  
Reason #3: It's low-touch but high-impact
Which brings us to perhaps the most compelling reason to make sure you are advertising your business—it is not a marketing channel that demands a lot of your time but can give you tremendous rewards! Feeling like you are "keeping up with" marketing your business can be a major stressor and that is often because you don't feel like you have enough time to do everything you've put on your to-do list. And, that is where including advertising in your marketing strategy can really help you reach your goals. 
Setting up something like a Storefront is usually just one short session at your computer and, once it is done, it keeps working for you. No need to post something on a daily basis or worry about writing content all of the time—advertisements are something that only need your occasional attention to review your stats and make small changes along the way. 
Interested in learning more about advertising on WeddingWire and The Knot? Fill out this form for more information.
Photo Credit:Daria Cherry/Shutterstock.com