Getting the Most out Of Your Advertising Dollars: Tips/Advice from Your Perfect Bridesmaid
By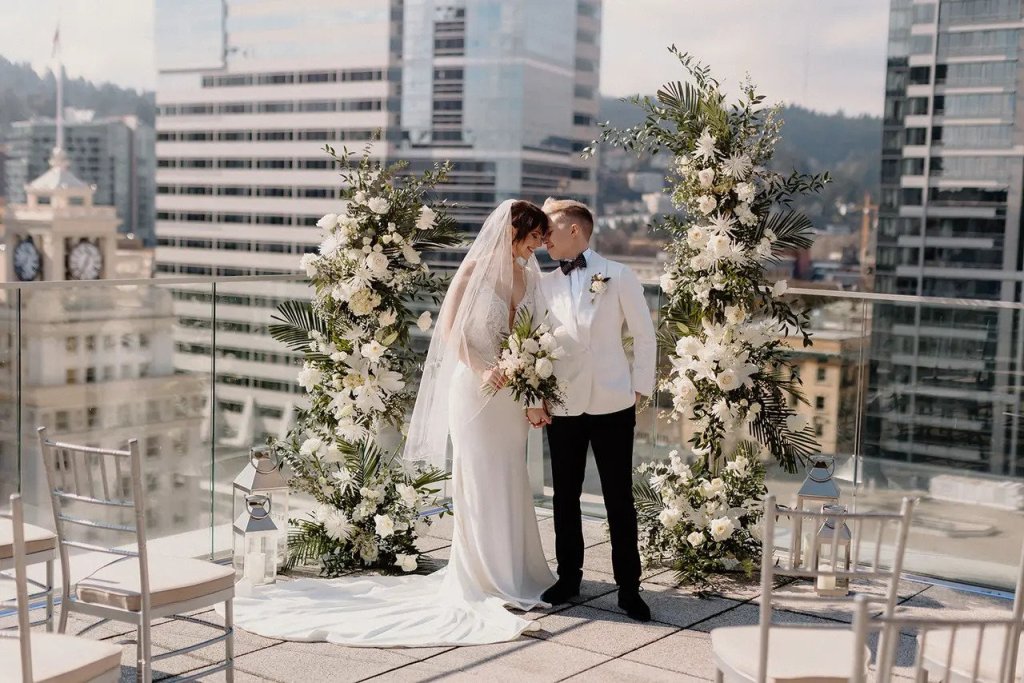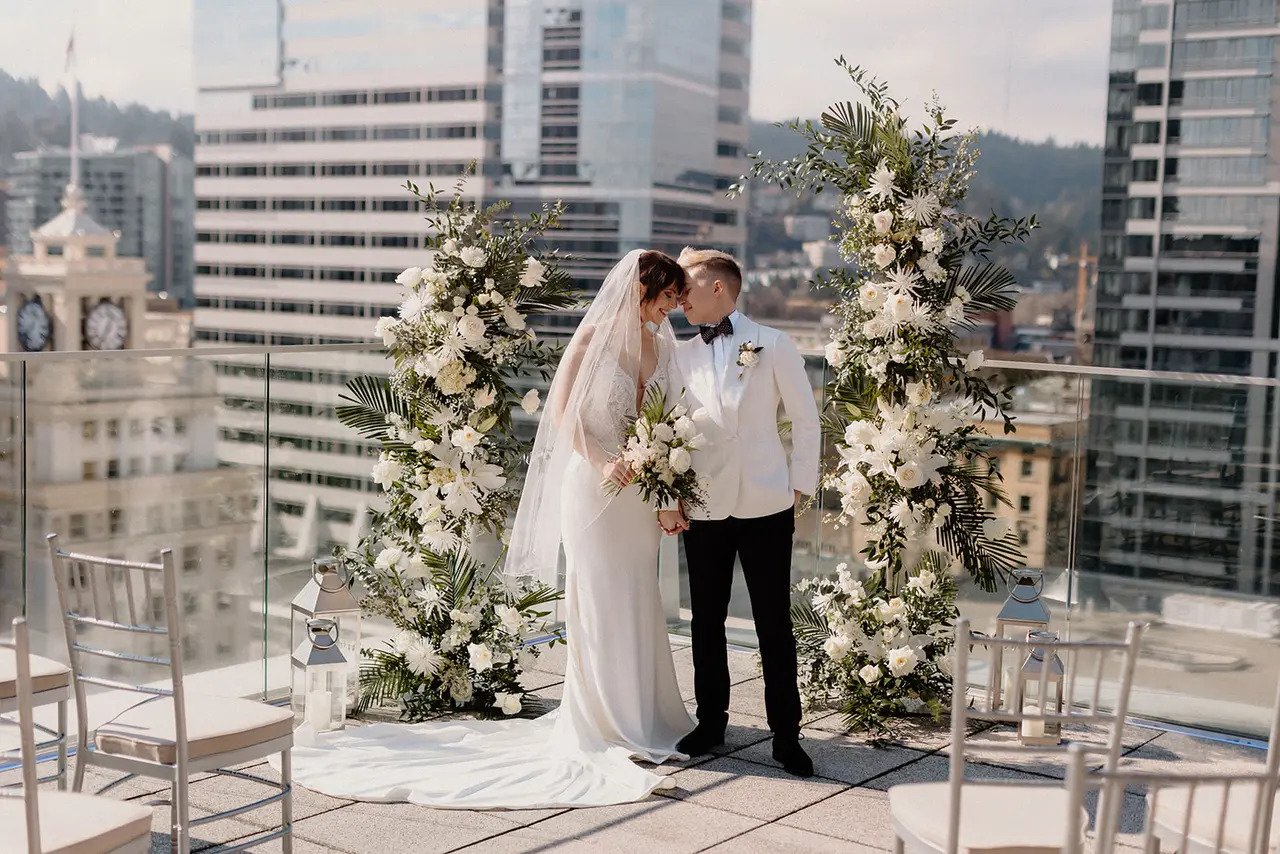 "Find the top-level investment that they can make work and go for it." – Kimberly Morrill
Background and Challenges
In 2008, Kimberly Morrill made a decision that would change her life forever. After working in corporate events, she decided to pursue entrepreneurship in the wedding industry. She always loved business and she saw this change as the perfect opportunity to combine her expert event-planning know-how with the personal aspects of the wedding space. So, Your Perfect Bridesmaid was born.
Your Perfect Bridesmaid (YPB) is a Portland-based company that specializes in providing coordination, event design and full-service planning to couples throughout Oregon, Washington and the Pacific Northwest. 
Since the beginning, Kimberly hit the ground running to try and get in front of as many couples as possible. But she quickly realized that finding new couples year after year was a challenge. Before signing on with The Knot and WeddingWire, Kimberly spent a lot of time and money looking for "the magic tool to solve the never-ending marketing challenge" that she faced. From publishing profiles in local magazines to attending hundreds of wedding shows, Kimberly tried it all but the amount of money she was spending on advertising didn't yield the results she wanted for her business.
"I wasn't really sure if advertising was necessary." – Kimberly Morrill
That changed once she signed up for The Knot and WeddingWire. She was able to see the value of advertising and how it can completely change the trajectory of a business.
Solution
Kimberly's relationship with The Knot and WeddingWire was something of a slow burn. She started out by signing up for a free listing with WeddingWire to collect reviews, and to her delight, leads began to trickle in steadily. As traction picked up, she opened a listing on The Knot and started seeing leads come from there as well. But, the thing that really made all the difference to Kimberly was the data she received that showed how her advertising dollars were being spent and how YPB was stacking up against her competition. So, to get even more out of the Knot and WeddingWire, she decided to upgrade to a paid subscription on both platforms. 
The paid subscriptions offered Kimberly even more tools to attract couples, compare her business against other pros and track the ROI of her advertising efforts, so she continued to upgrade her subscriptions until she eventually had top-tier listings on each platform. 
"The more I invested, the better my ROI was." – Kimberly Morrill
Results
The Knot and WeddingWire have offered Kimberly and YPB a lot of tangible and intangible benefits that have helped the business grow tremendously.
Lead Volume
Your Perfect Bridesmaid offers services to a high volume of clients each year–for example, they did a whopping 227 weddings in 2021, alone–so it needs to get in front of a lot of couples. Luckily, with The Knot and WeddingWire, Kimberly is able to attract more than enough leads. Additionally, because her Storefronts feature a lot of information and reviews for couples to read, the leads she gets have a much higher intent.
"What's really incredible is about 47% of my inquiries come from either WeddingWire or The Knot. I get a sales meeting with about 90% of those that do inquire and right now, my current closing rate's about 76%." – Kimberly Morrill
Business Growth
Advertising with The Knot and WeddingWire has also helped Kimberly grow her business to employ other wedding planners and continue scaling. 
"I have 53 employees. It takes a lot of business to employ those 53 employees. Having The Knot and WeddingWire as tools in my arsenal to help me find and book the right clients makes it possible to have the revenue that not only supports my family but 53 incredible people." – Kimberly Morrill
Education
Another feature that Kimberly loves is how much education is offered by The Knot and WeddingWire from a number of different fronts. One of the most valuable features is the ongoing support that helps her tailor the copy featured on YPB's Storefronts so it can tell the best story possible to potential couples. Additionally, the education featured on the WeddingPro blog and the virtual and live conferences that she's attended have helped Kimberly become an even better business owner, manager and wedding planner. 
"As a small business owner, the second you stop learning, your business stops growing. There are always going to be new trends, new best practices, new financial developments. You have to stay on top of not only the trends but the most timely information out there so that you are running your business the best way possible." – Kimberly Morrill
About the Pro
Kimberly Morrill is the owner and operator of Your Perfect Bridesmaid, a wedding planning and coordination company based in Portland, Oregon. Learn more about Your Perfect Bridesmaid by visiting their website and giving them a follow on their Instagram.
Advertise With The Knot and WeddingWire to Grow Your Business
Ready to take your business to the next level? Advertise with The Knot and WeddingWire! Fill out this form to learn how you can get started.
Photo Credit: Your Perfect Bridesmaid
Let's grow your business together!
Start advertising on The Knot and WeddingWire, the top two wedding planning platforms.