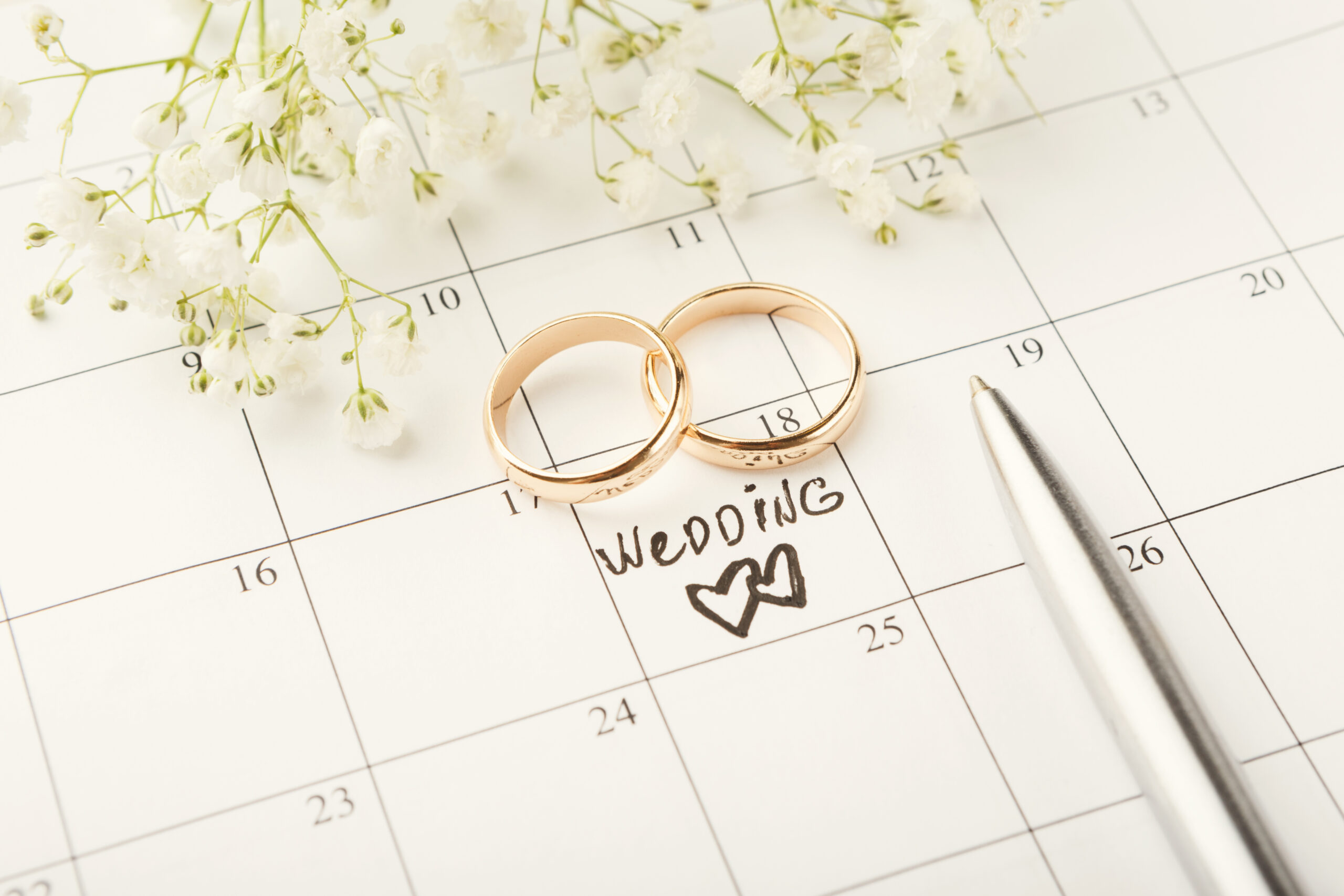 Make a plan to
grow your business
and
book more weddings
Whether you call it "engagement season," "booking season", or something else, the months between November and February are an incredibly important time of the year for you. Because, with nearly 40% of all engagements taking place in a quick blitz of 4 months, it's the time of the year when all of those newly engaged couples start planning their weddings too. But, in the midst of it all, marketing your wedding business isn't the only thing on your plate, and you might be looking for ways to duplicate yourself in order to make sure you grow your business in the coming year.
So today, we wanted to dive into the ways WeddingPro can not only help you through engagement season but book more weddings as well. Read on to learn the ways we can help make this busy time of the year feel anything but.
Advertise to newly engaged couples without guesswork
Marketing your wedding business to newly engaged couples is a marathon (with a sprint sprinkled in)—and the key to success is expending the right amount of energy at the right time. So, when it comes to making sure you are spending your resources wisely, it's always smart to invest in the ones that don't stretch you thin. 
Advertising is an effective part of any marketing strategy, but not all advertising channels are easy to get started on. Social media advertising requires a lot of testing in order to maybe create an audience that includes the people you want (no, Facebook does not do this for you). Google advertising requires you to do a ton of keyword research since search is the main mechanism. And both require continual refinement—you cannot just set it and forget it. Advertising with WeddingPro is different and it is incredibly easy to get started.
"I knew I needed to get in front of engaged couples, but I didn't want to spend tons of time learning Facebook or Google ads. I wanted to get in front of couples without a ton of work and advertising with The Knot [and WeddingWire] made the most sense for me."– Scott Josuweit of SMJ Photography
The Knot and WeddingWire have spent decades building the number one destination for newly engaged couples to come find inspiration, book their vendors, and plan their weddings. So, when you set up your Storefront, you can feel confident that you've just immediately associated your business with the brand couples trust. No more questioning whether advertising is the right thing to do. No more trial and error. No more learning curves.
Pro-tip: Learn more about how couples use The Knot and WeddingWire.
Put your pricing, portfolio, and personality front and center
Newly engaged couples turn to the internet to find the answers to their questions about planning a wedding every year. How do I start planning a wedding? What are the best wedding venues in my city? How much does it cost to plan a wedding? That's why the teams at The Knot and WeddingWire invest so much time into answering these questions and it's why we make it easy for you to as well. Because, when it comes to the questions couples have about booking a wedding venue, finding a photographer, and hiring a caterer (just to name a few), you can position yourself as the expert with the information you include on your Storefronts.
There are a few key pieces of information couples are looking for and that you can put front and center. The first is your pricing. Couples are looking for pricing information as a part of their research. In fact, 82% of couples told us it is very important for them to see pricing from any wedding pro before they inquire.
That's why each Storefront includes a pricing category and the ability to upload a pricing document or PDF. The second thing couples are looking for is information about what it is like to work with you, and you can give this to them between the images you upload into your portfolio as well as the reviews featured on your profile. Your reviews are especially important and your potential couples are looking for specifics in your reviews—take some time to request them from this past season's couples. Lastly, couples are curious if they are going to click with you. So, in addition to working with our Content team to make sure your description is optimized for SEO, it is important to write your "about me" section with some personality!
Pro-tip: Want to make sure your profile is ready to attract couples during engagement season? Here are 7 tips to help you make the most out of your Storefront.
Respond quickly with a great impression
Time is always of the essence but especially so during engagement season. And, even though you might be trying to take some much-deserved time off, you're also trying to book more weddings and fill your calendar for the next year. But the last thing you want to do is feel like you are tied to your computer. When you advertise with The Knot and WeddingWire (a.k.a. WeddingPro) you get the tools you need to respond quickly (allowing you to be one of the first to reply to a lead) and effectively (without needing to compose your response from scratch every time, even when you are on the go).
Our apps – The Knot Pro and WeddingWire for Pros – make it easy for you to check on your leads and you can use quick replies to start working your leads down your sales funnel.
Lets you focus on getting the sale (not getting the lead)
Feel like you never have enough time to market your wedding business? You're not alone—actually, we hear this quite often from all types of wedding pros. So, perhaps the most impactful way WeddingPro can help you during engagement season is the fact that it's our job to get you the lead—all you have to do is close the sale from there. That means you can set up your Storefront, feel confident about the work it's doing (hello SEO and putting you in front of the largest audience of engaged couples looking for pros like you), and focus your time and effort on dialing in your sales process to close the sale. 
Pro-tip: Do you own a wedding venue? We sat down to chat with Tom Chelednik of The Treasury Collection to talk about qualified sales leads for wedding venues.
Don't let this engagement season take you by surprise! Learn more about how you can save time and grow your business with WeddingPro today!
Photo Credit: Prostock-studio / Shutterstock.com