How Event Shoppe Chicago Used The Knot and WeddingWire To Go From Two Weddings to Being Fully Booked
By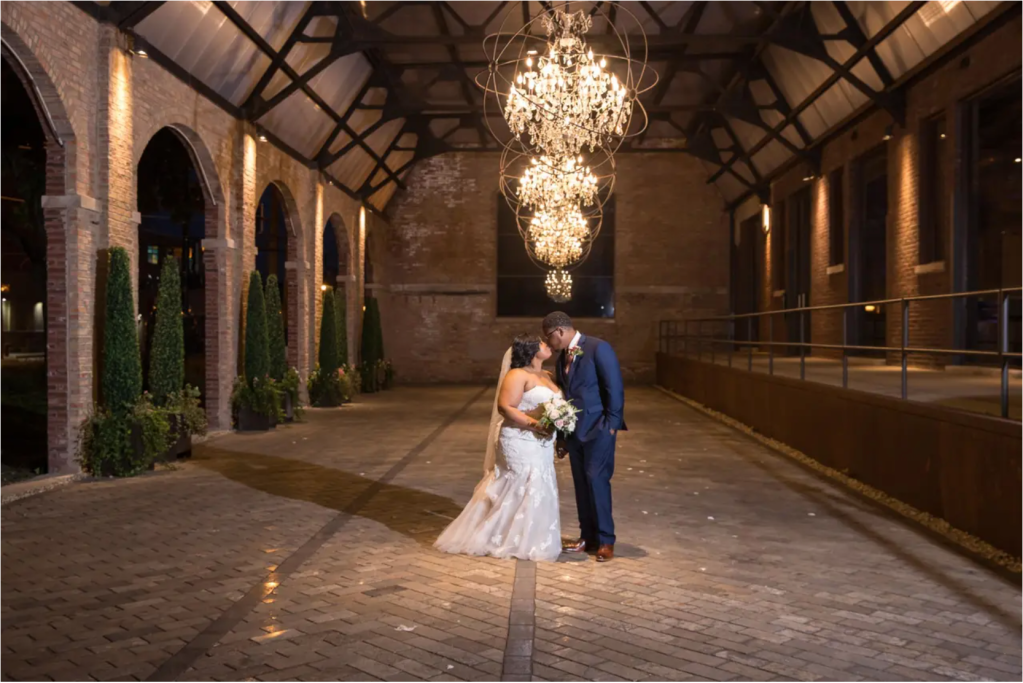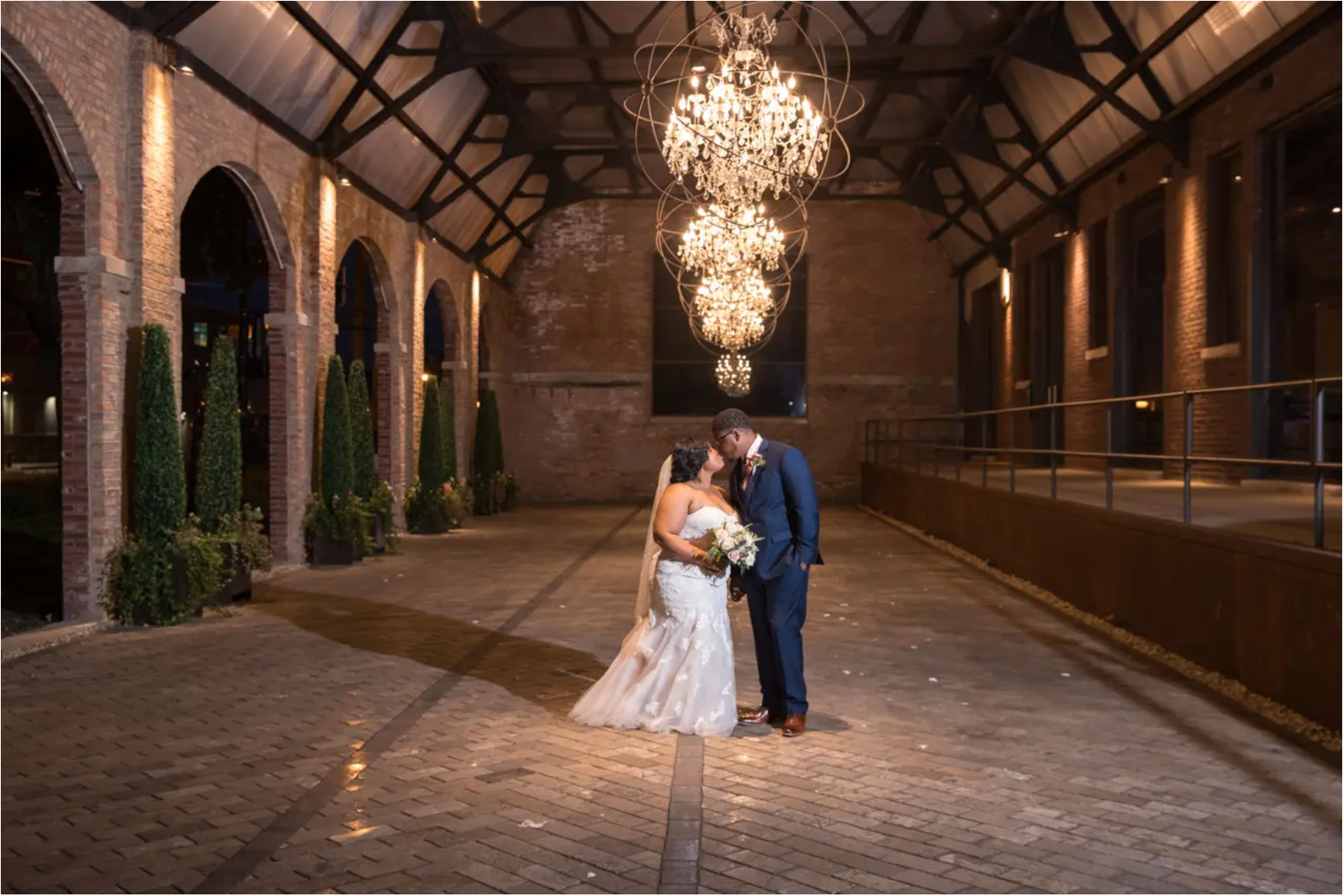 "We use The Knot and WeddingWire as a way to get in front of couples and gain their trust because it is such a trustworthy brand."
Background and Challenges
Owning a small wedding business, especially if it's located in a saturated market, can seem like an uphill battle. That's the position that Jennifer Price, owner of Event Shoppe Chicago, found herself in. Jennifer opened Event Shoppe Chicago in 2019, and since then has been relentless in her pursuit to grow her business. 
One of the biggest hurdles she faced was getting in front of her ideal client. Chicago is a huge wedding hub, and there are a lot of wedding planning businesses in that market. Because she was a small fish in a large pond, Jennifer felt like Event Shoppe Chicago couldn't compete with bigger, more established businesses.
"We weren't getting really any leads. People didn't know us, we didn't have a brand, Chicago is saturated with amazing wedding planners, so it was very hard to compete with people who had websites showing 40 and 50 weddings and we had two." – Jennifer Price
To advertise her business, Jennifer tried everything–social media, google ads, handing out pamphlets–but nothing gave her the results she was looking for. But, once Jennifer opened Storefronts on The Knot and WeddingWire, she began to see tangible results that brought in the clientele she was looking for. 
Solution
Because she had tried so many other advertising tactics and hadn't received very many high-intent leads, Jennifer was weary about this new investment, and she only gave the partnership 18 months. Once her Storefronts started gaining traction, however, she knew that this was going to bring in more business and was actually a worthwhile investment. 
Jennifer started to interact with couples who were much more serious about booking a wedding planner, which was a big difference from what she had experienced from her other advertising efforts. Because couples are in active-planning mode when looking through Storefronts on The Knot and WeddingWire, they are much more likely to spend time on Event Shoppe Chicago's pages to seriously research the services, read through reviews and inquire with confidence. So, soon after signing up, Jennifer started to see the ROI she had been looking for. 
"As a very small company, it was a really big ask of us. But I did realize that after two or three bookings from there, I was able to see 100% return on what I invested in there, so it made it worth every penny." – Jennifer Price 
Now, Jennifer knows that advertising with The Knot and WeddingWire was the right choice for her and her business. It has not only exposed her to opportunities to grow her business, but it has also helped form deeper connections with couples. 
"After trying so many different avenues to get in front of our ideal couple, we found that The Knot and WeddingWire were a perfect fit for us. It allowed us to really connect with our couples, show off our personality, connect with them on our brand, give them a lot of information about us and show galleries. Our Storefront has really been a place for people to get to know us better and that's been so helpful with making sure that we are getting the right fit." – Jennifer Price 
Results
The Knot and WeddingWire have also offered Jennifer a lot of tangible and intangible benefits that have helped her business grow tremendously.
Storefront Features
Some of the top benefits that Jennifer takes advantage of are the available features on The Knot and WeddingWire. 
"I have two favorite features that I love so much. My first favorite feature is that I get to identify as a black-owned and woman-owned business. That's something that's very important to me and to my team, so being able to showcase that and wear it as a badge of honor is a really big plus for me. The other is being able to stalk those who come on our page. So if they share information about their first name and last name, I'm able to get a little more information about them before we jump on our sales call. And if I had to say a bonus feature I love, it definitely would be the analytics. That is something that we dive into at least twice a week, just to see who is landing on our page." – Jennifer Price
Community and Mentorship
Another benefit that Jennifer loves is the community and mentorship opportunities that The Knot and WeddingWire provide. Jennifer was a part of our Fellowship for Change program, and through that, she got mentorship and a built-in community of pros who were new to the industry. It also gave her the opportunity to meet with some of the leading industry experts that she had been admiring for years.
"I remember working my nine to five, sitting in the parking lot, listening to podcasts of all these famous wedding pros, and as a 2021 fellow for The Knot and WeddingWire, I got a chance to actually meet them in person, learn from them, get tips and tricks. And those things are going to be so invaluable and they'll propel our business to the top." – Jennifer Price
Education
One last feature that Jennifer makes sure to use is the ample amount of education provided by WeddingPro. Between blogs, monthly seminars and in-person events, any pro can learn something valuable that will help them connect with their couples on a deeper level and grow their business.
"One of the things that we really always go back to is the WeddingPro blog. We have found some really good things there to help educate our couples. Being inside the world of weddings, you forget that not everybody knows the crazy lingo and crazy acronyms that we use. So, we use those blogs to remind us that in order to connect with our ideal couple who are not in the wedding industry, we need to learn things and we need to teach them things, and these blogs are a great stepping stone to do that." – Jennifer Price
About the Pro
Jennifer Price is the owner and operator of Event Shoppe Chicago, a wedding planning business based in Chicago, Illinois. Learn more about Event Shoppe Chicago by visiting their website and giving them a follow on their Instagram.
Advertise With The Knot and WeddingWire to Grow Your Business
Want to be like Jennifer?" or "Facing the same challenges/wanting similar results?" Learn more about advertising with The Knot and WeddingWire and get in touch with our team!
Photo Credit: Event Shoppe Chicago
Let's grow your business together!
Start advertising on The Knot and WeddingWire, the top two wedding planning platforms.