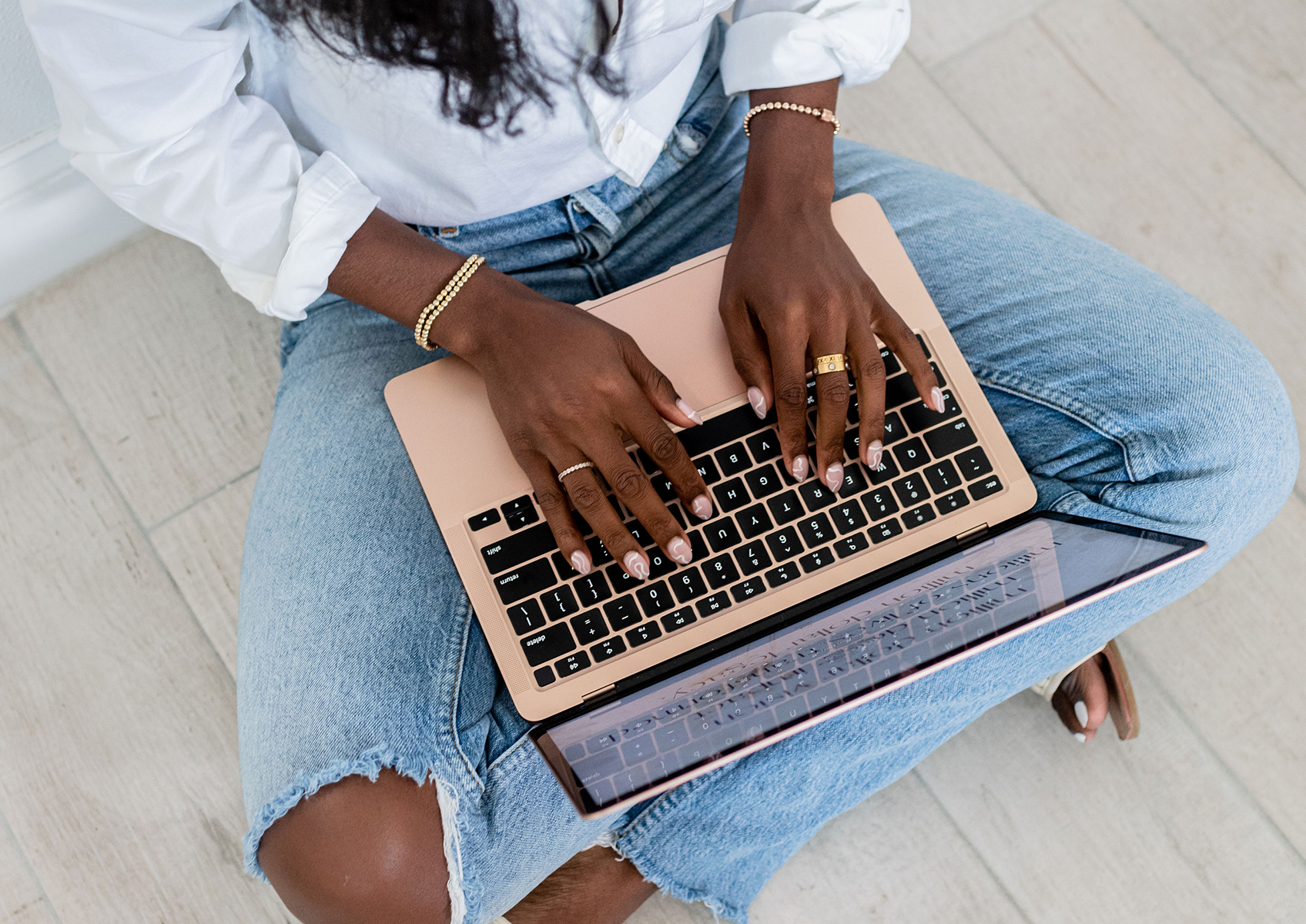 You work hard for every one of your client reviews: you literally work on the weekends, you fix problems before anyone knows they exist, and you go above and beyond whenever you see an opportunity to. But, as much as you work hard for your reviews, most wedding pros can do a better job at making their reviews work for them. Sure, you've collected tons of 5-star reviews on your Storefronts and they do a great job of getting people to inquire when they find you on The Knot and WeddingWire but there are more ways for you to put them to work in an effort to build a consistent (and compelling) brand. So today, we wanted to talk about the time you invest in social media and how you can better leverage your client reviews. Read on for tips to help you update your social media calendar and make the most out of the reviews you work so hard to get.
Understand which part of your audience is on each platform
Whenever we talk about marketing, it is important to talk about making sure you are sharing the right message on the right channel. That's because doing anything else is the equivalent to speaking in a language no one understands or shouting at people who are already standing in a loud room. Each social media platform has a slightly different audience so it's imperative that you understand exactly which part of your audience is on each platform because this allows you to tailor the message (read: share the reviews that will resonate with them). To get yourself organized, here is what you should do: 
Look into your social media metrics for each platform you are on to figure out the demographics of your audience on each. Even though you can only see things like age, gender, and location, this information can help you deduce if parents, older couples, younger couples, etc. are following you on that channel

Create a document or spreadsheet that gives you a way to organize your

client reviews

by platform and audience type

Go through your

reviews on The Knot

and WeddingWire and copy and paste them in to the doc under the place it makes most sense for you to share them 
What are potential clients doing on each platform? 
The next thing that is important for you to understand about social media is what your potential clients are using each platform for. Are they looking for inspiration? Are they researching potential vendors? Are they trying to find general wedding planning tips? Whether you explicitly ask current and former clients to find the answer or start testing a hypothesis based on your gut feeling, you're making progress as long as you are working to meet your potential clients where they are and with what they need. So, your next step is to go back through your organized list of client reviews and add another layer of organization by motivation; this will help you quickly hone in on the most impactful message for any particular piece of social media content. 
Promote the pull quotes
It can be tempting to simply copy and paste your WeddingWire reviews into a caption but that's not always the most effective way to market your wedding business with client reviews. Why? Take a moment to think about how quickly people move through social media content (it's really fast). So, when it comes to making it easy for potential clients to read and receive the message you are putting out there (and quickly), pull quotes are the way to go. 
Pro-tip: A pull quote is simply the best or most compelling part of a review. It's often a single sentence or just a few words, but it is always the most impactful part of it. 
Refer back to your review document and highlight or color code the pull quote from each of your reviews. This will make it stand out to you as well as make it clear what part of the quote should be used on a graphic or as the hook in a caption. You certainly can use the full quote in a longer caption or you can link readers back to your Storefronts to read more.
Ideas for sharing client reviews on social media
What would a marketing piece be without ideas to send you along your way with? You can use these as a jumping off point, but be sure to do your own research before creating any of this content—you want it to be tailored to your specific audience after all.
Facebook
Facebook generally tends to have an older audience; share reviews from parents of couples you've worked with 
If you are someone who works closely with parents (or are directly hired by them) write blog posts about things you know are important to their buying process and incorporate a quote from another parent in the piece. Then you can share the link on Facebook
Instagram
Many couples turn to Instagram for wedding inspiration; share reviews that are specifically about how you helped past couples bring their ideas to life

Use all of the Instagram features to share different types of review content

Write captions that use a CTA (call to action) directing potential clients to read more on your Storefronts
TikTok
If your ideal client is on the younger end of the spectrum and wants to blend research with entertainment, incorporating client reviews into your TikTok videos is something to consider
Think about asking couples to help you create content during the planning process that you can share before or after their wedding day
Pinterest
If you provide services to couples regardless of where they are, Pinterest is a great place to share your clients reviews with a broad audience

Create video and idea pins that include pull quotes from your client reviews along with photos or video from the same couple's wedding day
Feeling good about putting your reviews to work on social media and want to dive even deeper? Get more social media tips to help you connect with newly engaged couples before the next booking season gets underway.
Photo Credit: ColorJoy Stock