Instagram 101: 5 (Simple) Ways to Grow Your Instagram Followers
By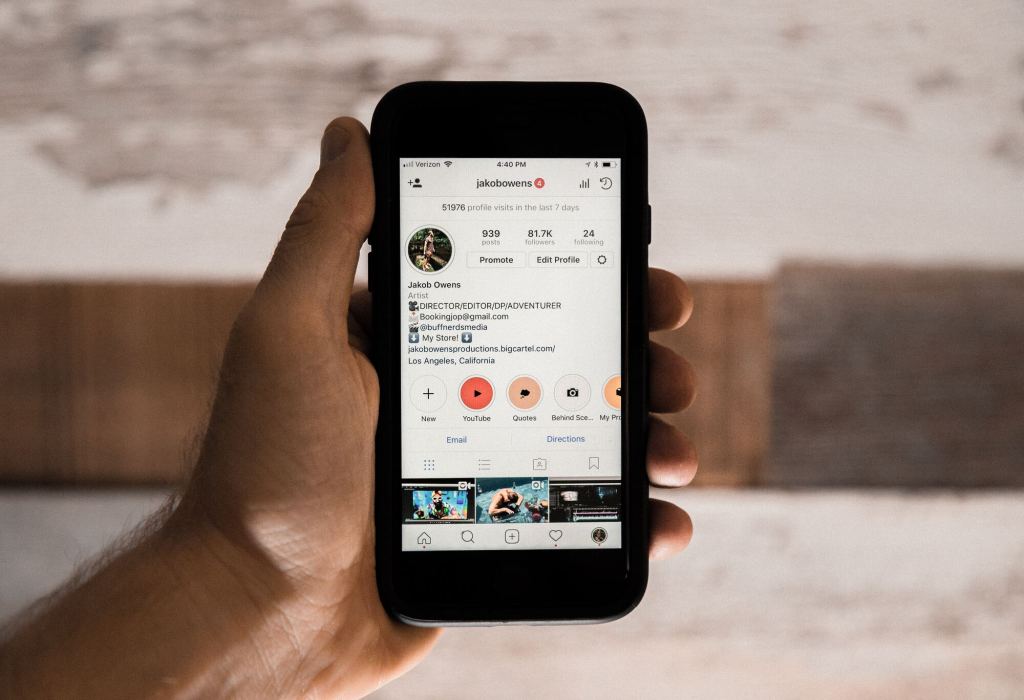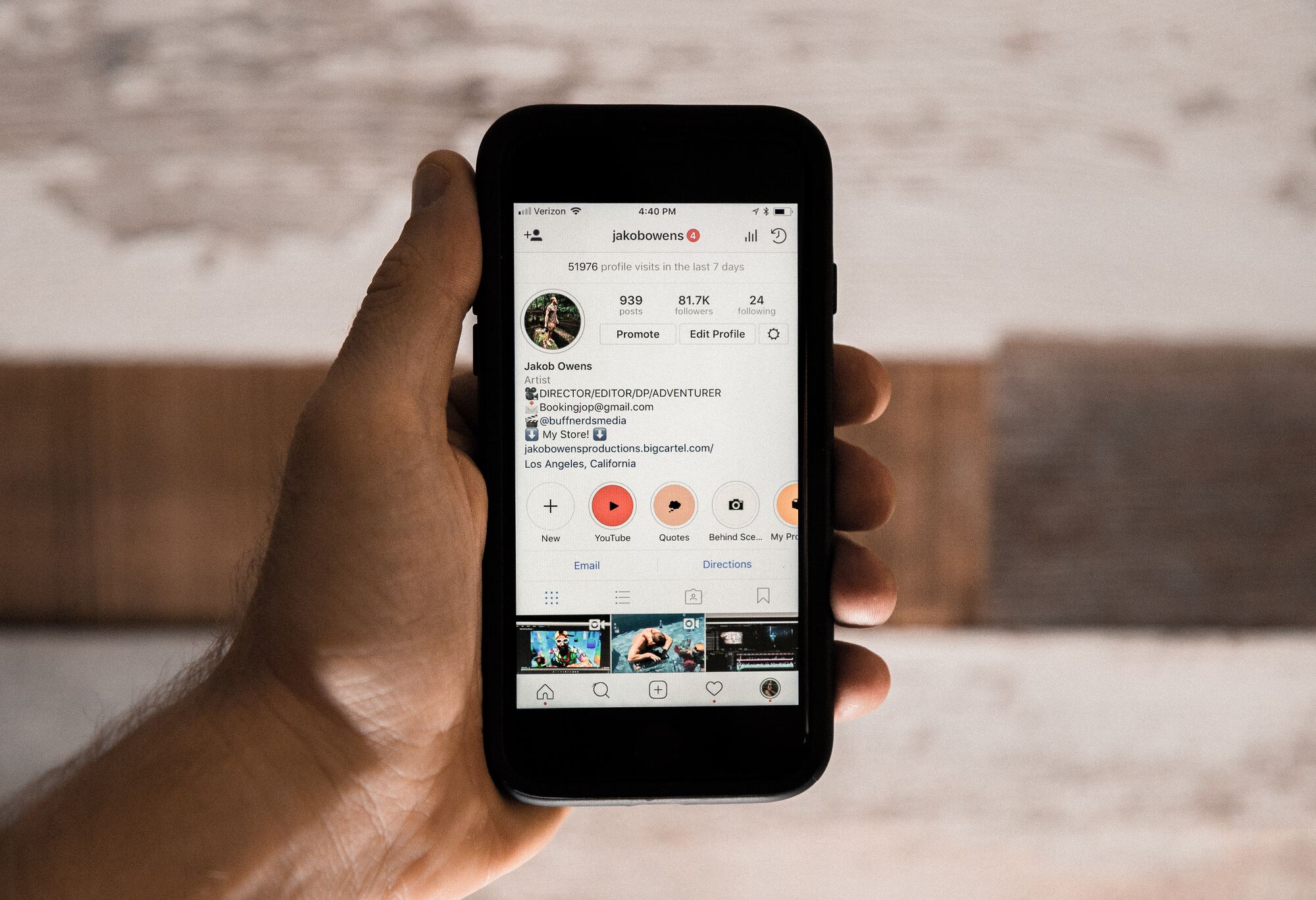 How do you grow your Instagram followers? We get asked this all the time. Having grown our Instagram following to over 1 million couples (without spending a dime!), we've learned a lot about what it takes to grow loyal followers that love to engage with our brand on Instagram.
One of the keys? Don't obsess over your follower number. Instead, focus on telling your story. Being clear about who you are and what you represent is at the foundation of what it takes to build a great follower base.
Here are the top 5 ways to ensure you're telling your story on Instagram. Take a look, make some changes to your feed and start bringing in the followers!
1. Be public (not private).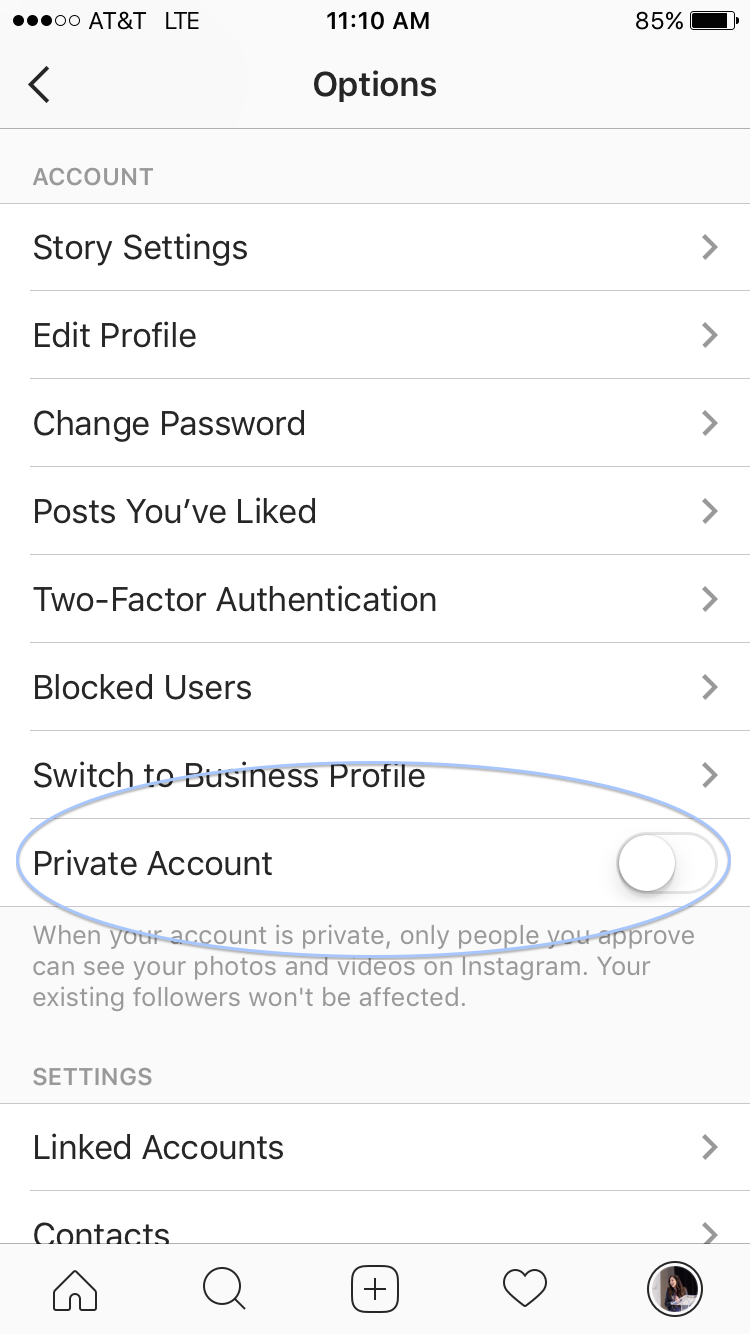 It's super simple. If your Instagram account isn't set to public, users who don't already follow you won't see your content, and you won't grow your followers.
Here's How: Make it happen by going to your profile page and tapping on the gear icon in the upper right hand corner. Scroll down to "Private Account" (beneath "Account") and toggle over to public.
2. Know what you stand for and put it out there.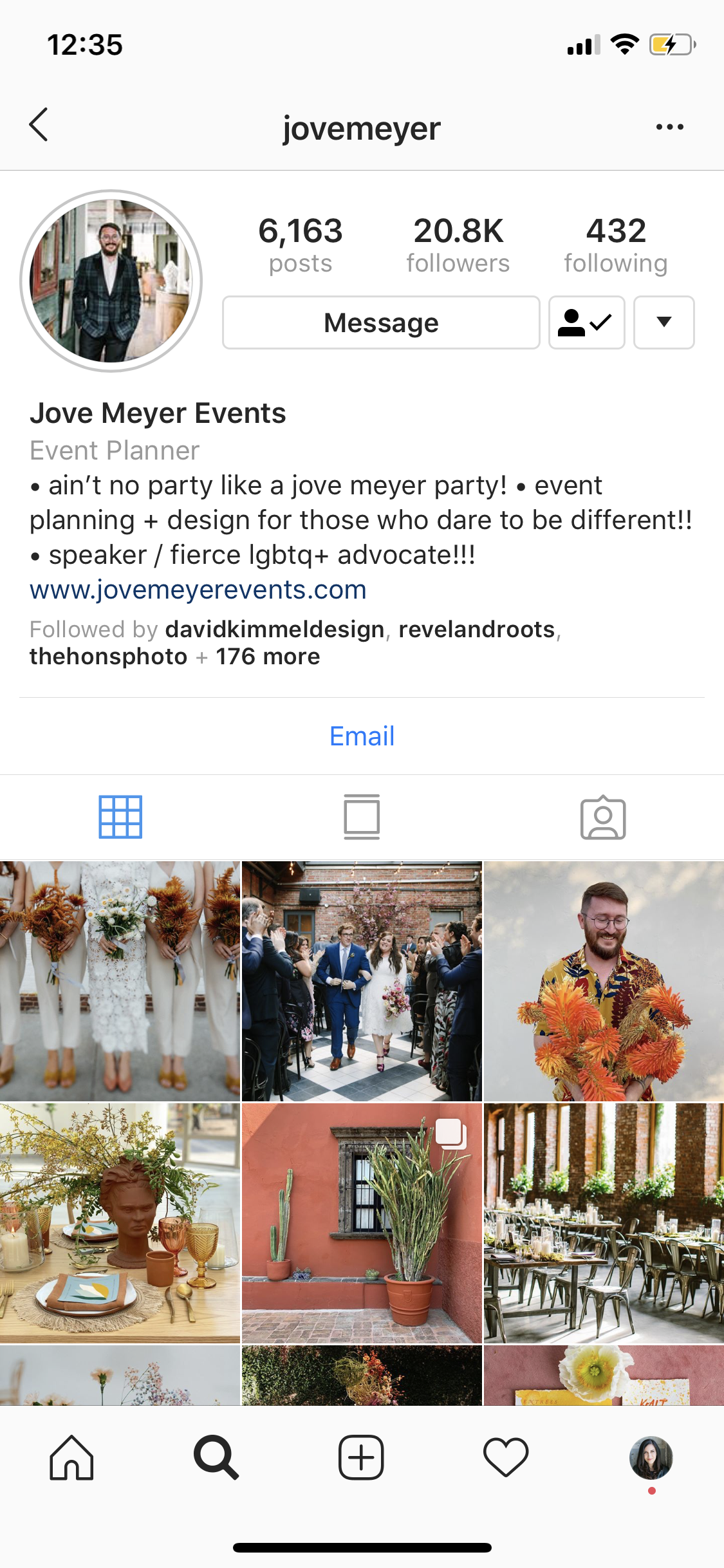 Instead of trying to guess what to post and crossing your fingers that people will like it, put a strategy in place to help others understand what you stand for at a glance on your Instagram feed. In other words, if your bio and your photos are not telling a succinct story about you and your business, then they're working against you because they're confusing potential clients.
Here's How: Make a list of three to five attributes that make your business special, then post ONLY about those three to five things. For example, maybe you are a florist who does a variety of styles, but you only source eco-friendly floral partners. Maybe you also really love your hometown and you love making couples in your town happy on their wedding days. Maybe even though you can create a variety of floral styles for your clients, you are happiest when designing classic arrangements. So in this example, you would write down eco-friendly flowers, couples getting married in [insert hometown] and classic style flower arrangements. This list is different for everyone, but it's important that you really know and own what makes you special and unique. So write it down and read on to the next step.
3. Make sure your bio says just that.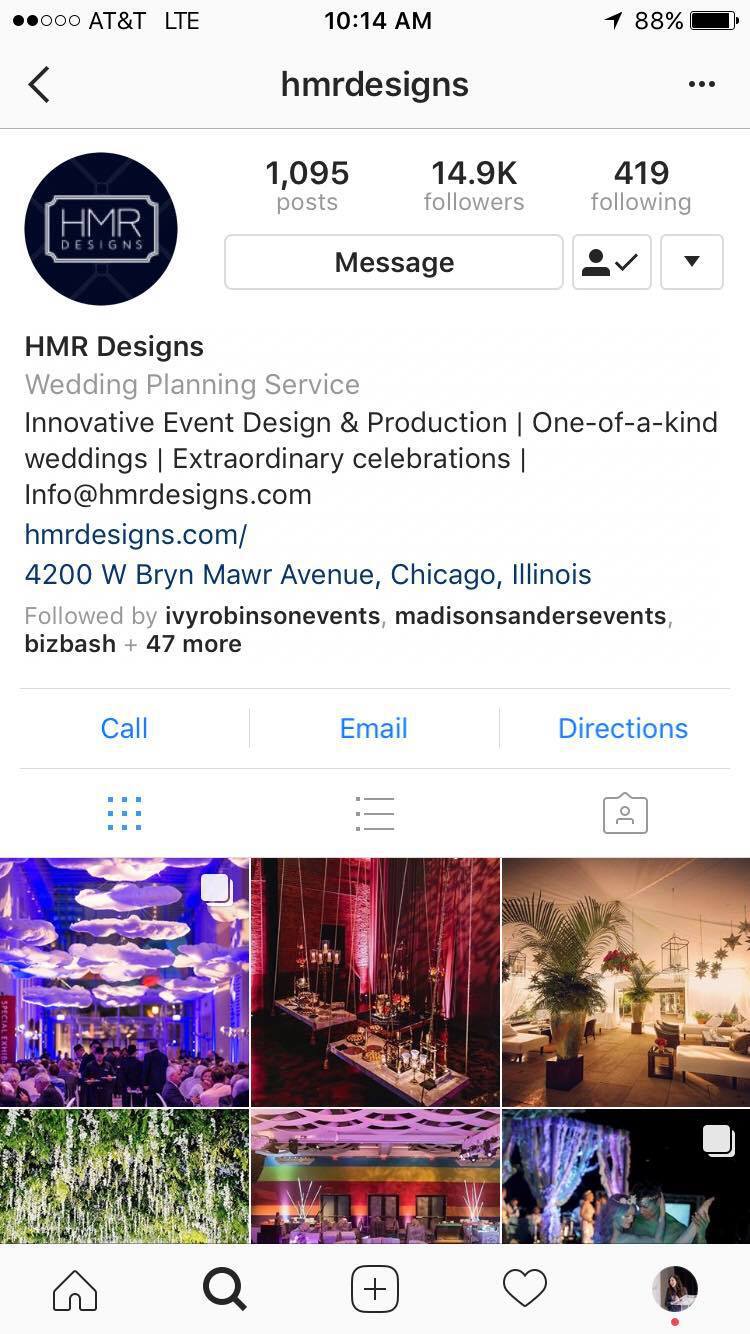 It sounds ridiculously simple, but you have to make sure that you're saying the same thing everywhere to everyone. And your Instagram bio is incredibly important because it's the first thing potential clients (and followers) will see when they hit your feed. So make sure that your bio is specific and crafted in a way that clearly communicates who you are and what makes you special. Other bio decisions to think about: your bio photo, your website link, and contact information. In the example above, you see our friends from HMR Designs are all about "innovative designs" that are "one-of-a-kind" and "extraordinary."
Here's How: Take those three to five attributes that make up your business and write them out. Use examples from other Instagram feeds you like and admire as a guide. So for the florist example, you might do something like this:
"Austin-based floral design company | eco-friendly sourced flowers | specializing in romantic, classic arrangements"
This way, your bio clearly defines your brand and lets followers know what makes you special from the top (literally).
4. Curate your top grid (as in those first 3-6 photos) to match your bio.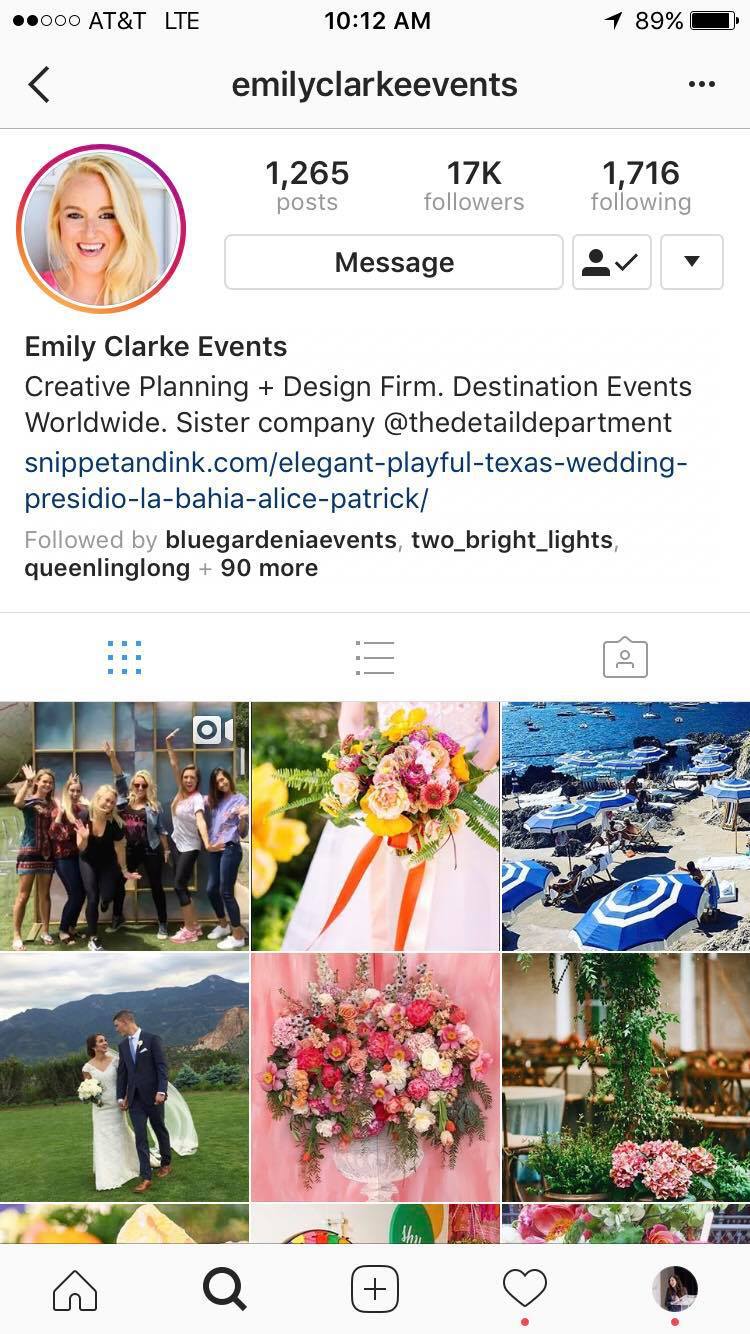 You can't just say it. You also have to show it. Make sure your photos are telling your story over and over (and over) again. Take our friend Emily Clarke (above), for example. Emily's top 3-6 images on her feed showcase a variety of photos — but it's strategic. She lists in her bio that her company does "Destination Events Worldwide." And one of the top 3 images on her grid is a nautical Mediterranean beach. In other words, Emily doesn't just tell her followers that's she's available worldwide, she shows it visually on her grid to stay top of mind.
Here's How: So (back to our example of the Austin based florist), you would make sure that every photo you post has either to do with the three declarations you've made about your brand in your bio: couples showing their hometown pride next to or with your flower arrangement, photos of classic floral arrangements, and photos of arrangements with educational captions that explain where you source your flowers (and why it's so important to you). Do that over and over again, and we promise, you will start to see more engagement and more followers.
5. Archive the photos that don't help you tell your story.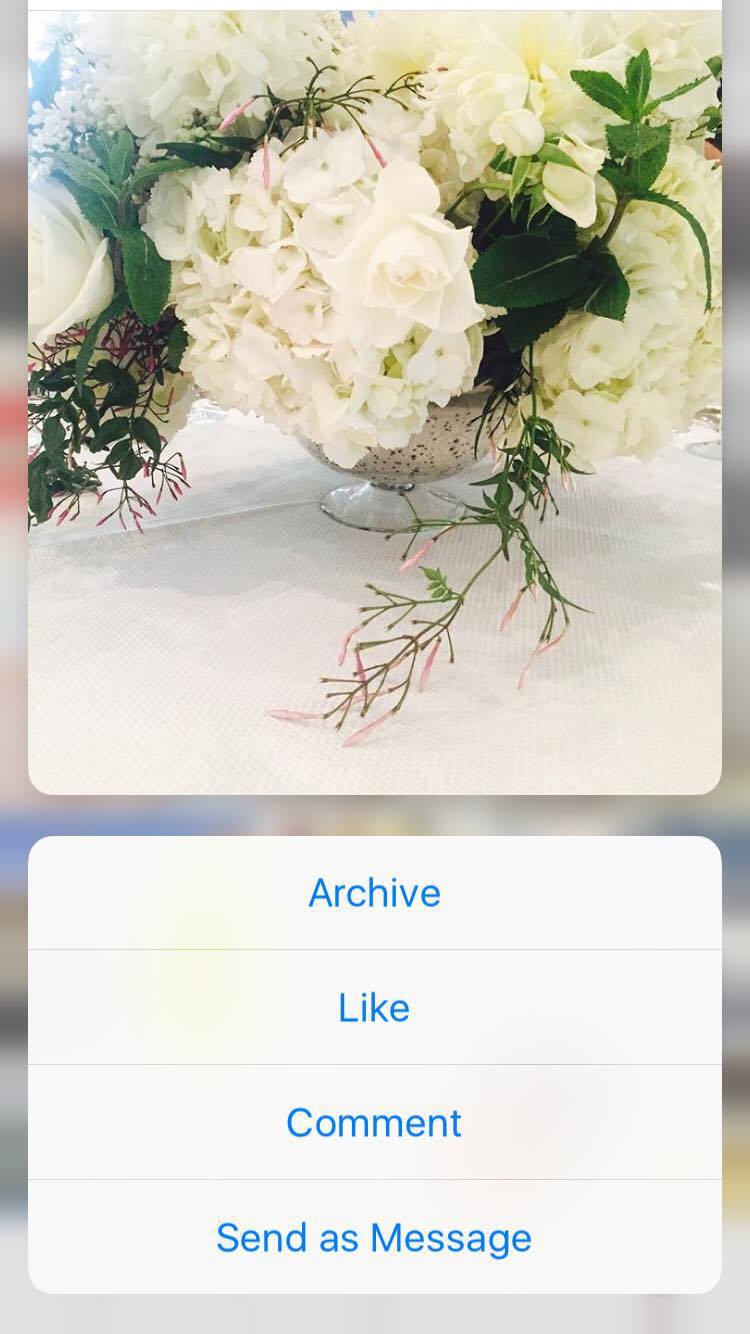 Now we know what some of you are thinking: Thanks for the advice, but now what do I do with all of the images that don't totally fit my bio and what I stand for? You don't want to delete them, right? That's totally cool, because Instagram has a feature called "Archive." Instead of deleting all of your old photos, you can tap the "Archive" button and it will send those photos to your archive folder without completely deleting the post. That way, images that aren't a perfect fit for your grid are still discoverable but won't appear on your timeline.
Here's How: Tap and hold down on the image you want to move off of your Instagram feed. An archive option will pop open. Select archive and away it will go! Want to put it back into your feed? Just tap on the archive icon and select move it back. Easy peasy.
Let's grow your business together!
Start advertising on The Knot and WeddingWire, the top two wedding planning platforms.