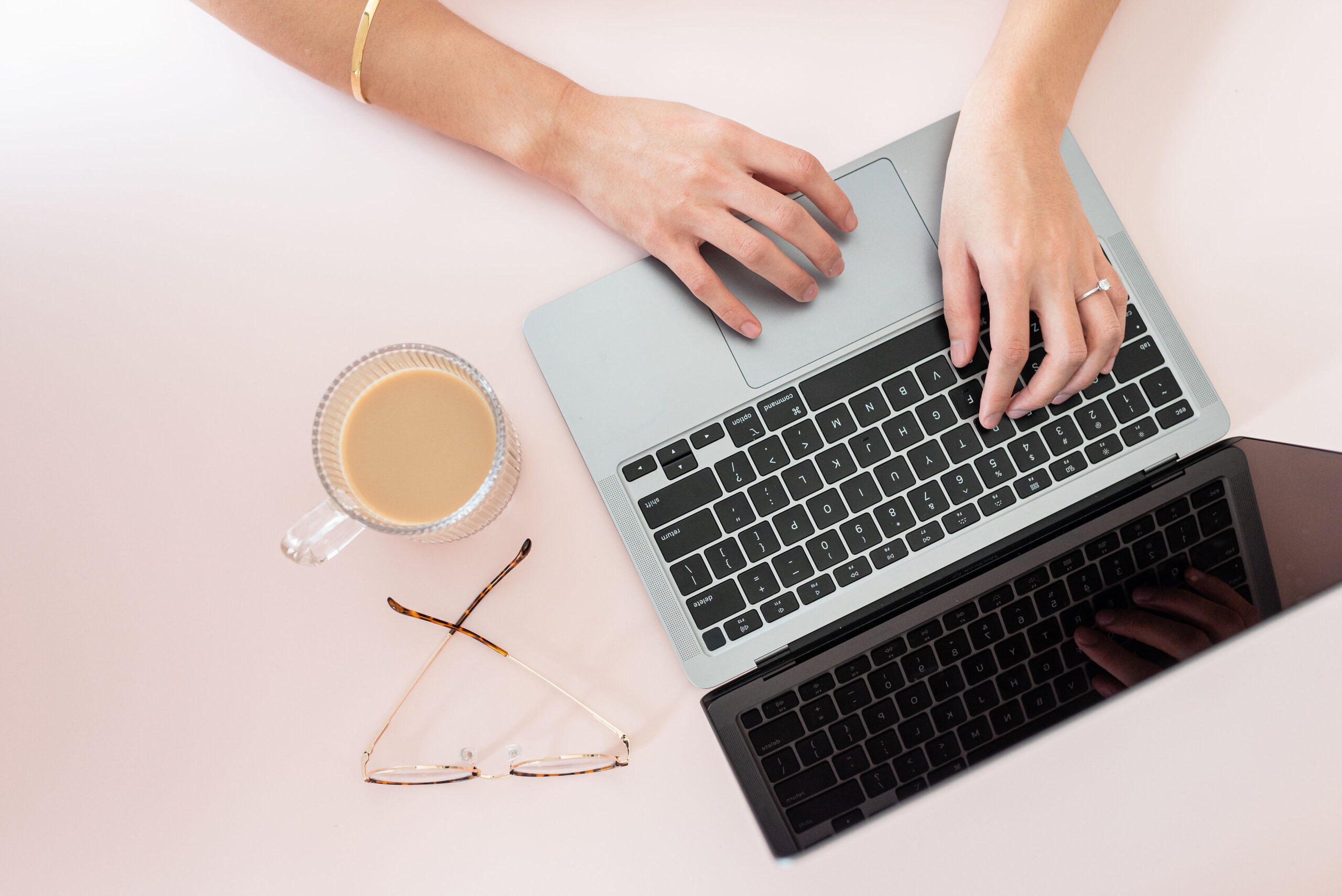 When you think about ways to build your brand on the internet, there is no shortage of options. And between optimizing your website and being on social media to advertising with The Knot and WeddingWire, you might feel like you've checked all the boxes off of your list. But there are some marketing tactics you can use to complement and work with your foundational strategies.
So today, we wanted to talk about a piece of the digital ecosystem you likely use though may not be taking full advantage of from a business perspective—and that is Pinterest. Today we will guide you through "why" you should think about using Pinterest to build your brand and the "how" to accomplish just that. Read on for things to consider, tips to get pointed in the right direction and advice to make sure your efforts are amplifying everything you've set up on your Storefronts.
Why should I be on Pinterest?
The long and short of it? It's important to have a presence on as many brand-building channels as possible (without, of course, overwhelming yourself on the marketing front). And, while setting up your Storefronts and optimizing your website should be the first things you do, incorporating tactics like social media, including Pinterest, are a good complement to your main marketing machines. Pinterest is especially good at supporting what you do on the SEO front as well as letting you easily share on-brand content (read: it's a distribution channel). But the main reason we think you should start pinning is because of your ability to show people a well-rounded brand story and link the pieces together.
What are your best Pinterest tips to help me grow my brand?
Whether you don't know where to start or are looking for Pinterest tips to make the most out of the time you invest, we want to make sure you have what you need to use the platform effectively. So we enlisted WeddingPro Educator and Editor in Chief of Belle the Magazine, Alejandra Baca, to share all her best tips.
Use a scheduler.

From visually mapping your content to posting at the time your audience is most engaged, schedulers are the best tool to post easily, effectively and consistently. Just make sure the scheduler app you invest in is an approved partner (like Tailwind or Later) or use Pinterest's own "scheduled" feature for free.

Posting, posting, posting.

Unlike other brand-building platforms where posting too much content is not advised,

Pinterest

actually encourages users to post up to 25 times per day. This number is hard to accomplish for most wedding pros, so I recommend aiming for 2-3 times a day to get the best (and realistic) results.

Use a browser extension.

The official

Pinterest

browser extension as well as the schedulers' extensions allow you to visit ANY page on the internet and pin images from it. So there is really no need to upload your content manually into the platform since the browser will automatically insert the link and information on each image you choose to pin. This makes it really easy to pin content from places like your Storefronts.

Diversify your content sources.

An easy and effective way to accomplish consistent posting on Pinterest is to diversify the sources of your pins. Showcase content from your website, blog posts, storefronts on The Knot and WeddingWire, Instagram, YouTube channel and anywhere else you might be building your brand.

Diversify your content format.

Not every pin should be a photo. Don't be afraid to mix things up by using photos, videos and graphics. Be sure you are also using all the formats available on

Pinterest (

from regular pins and carousels to the new "Idea Pins" that feel similar to Instagram stories).
How can I make Pinterest and my Storefronts work together?
If you're wondering about how you can make your pins support what you are doing to advertise on the Knot and WeddingWire, here are some content ideas to help you build your brand with the best of them:
When you sit down to update images on your Storefront, create story pins with the same inspiration from your portfolio. You can share individual images or create story pins to help you schedule those 2-3 pins a day. You can use a CTA to "see more" in your pin description and link it to your Storefront 

When you

receive a new review

on either of your Storefronts, create a story pin or series of pins that features a portrait of the couple, a few photos from their wedding, and a graphic that includes a pull quote from their full review. You can use a CTA to "read more reviews" in the pin description and link it to your Storefront

In general, get in the habit of creating individual pins with the images you are refreshing your Storefront portfolios with and link them back with a "see more" CTA

Create or share the mood boards from your designs and link them to your Storefront portfolio with a CTA to "see the final design"

Think outside of the box and share anything that complements the content on your Storefront
Pro-tip: Learn what a pull quote is and more about how you can glean powerful marketing messages from your client reviews. 
Want to build a more consistent brand just like you want to build a more recognizable one? Read this piece next for branding tips to help you across your marketing channels.
Photo Credit: ColorJoy Stock Photography