Andrea Eppolito's Top Tips on Creating Social Media Content with Confidence
By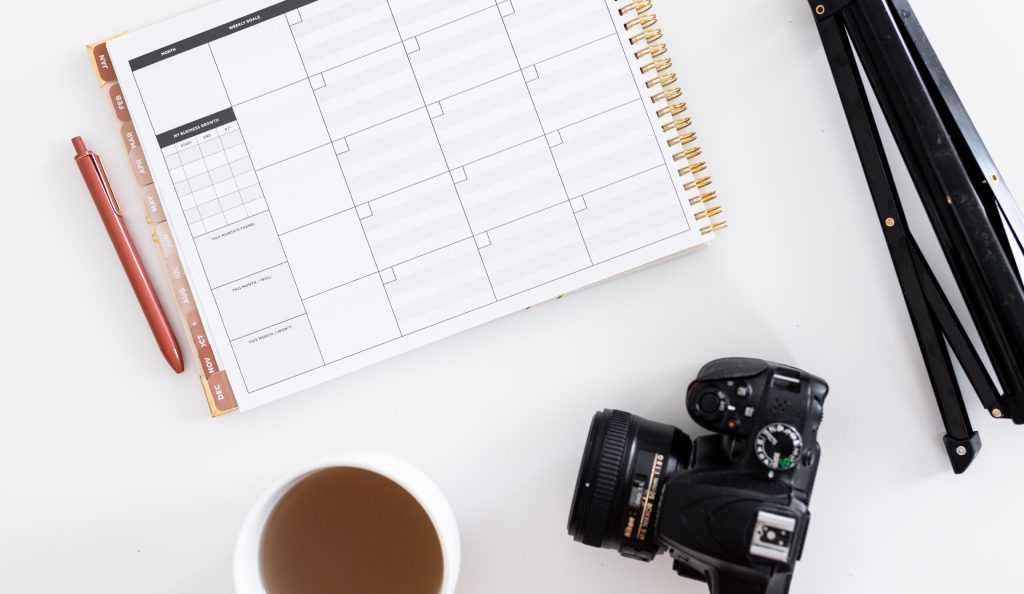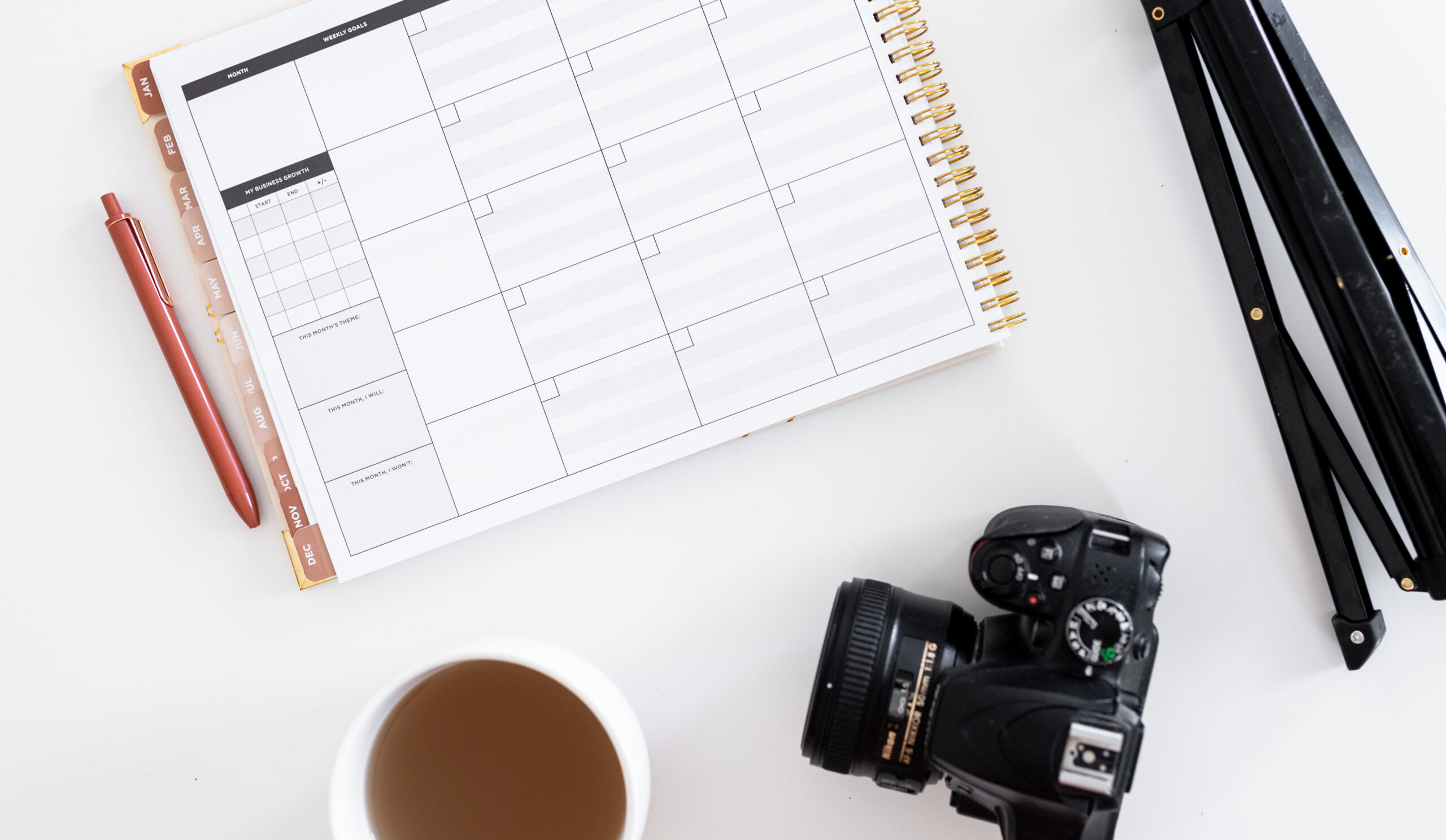 "Everything we do is content." – Andrea Eppolito
Social media is a great tool you can use to promote your wedding business (alongside your Storefronts on The Knot and WeddingWire, of course!), so knowing what, when, and how to post is paramount. But, if you're not used to creating engaging business content, social media can feel daunting. Luckily, Andrea Eppolito, a WeddingPro Educator and luxury wedding planner, has a lot of great advice on how you can post to social with confidence. 
In our latest virtual conversation, Content Is Key: Creation and Distribution That Converts, Andrea broke down how she approaches content creation, builds out a posting calendar and distributes her content to get the most authentic engagement possible. Though we highly recommend that you watch the webinar, if you don't have time to watch the full session today, that's no problem. We put together a quick guide of the four major takeaways. Read more below!
1.  Takeaway 1: You need to distribute your content to people who will actually engage with it
One of the biggest takeaways from Andrea's presentation was that "content is king, but distribution is queen." Creating great content will only get you so far; knowing how to distribute that content is actually the key to reaching your engagement goals. 
But, in order to know how to distribute your content, it's important to establish who you actually want to market to. As Andrea puts it, "if you're talking to everyone, you're talking to no one." So, to find your audience, you need to get a full understanding of who your ideal client is. To figure this out, start with broad categories, like level of education and age, and work your way down from there. Once you've defined your ideal client, you'll have a much clearer picture of both the content you want to create and the channels you'll need to distribute it on to reach them.
Pro Tip: Use these examples to understand how to use content to network with ideal clients.
2.  Takeaway 2: Understanding how your ideal client consumes media will make it easier to come up with content
There are a lot of ways people choose to consume content, but at the end of the day, consumption falls under three categories: reading, watching and listening. Given that, it's your job to interpret how your audience consumes media, specifically, and create content in different formats that fit your audience's preferences.
For your audience who likes to read, for example, write blog posts and post quotes to your social media channels. For those who like to watch, create TikToks, Instagram reels and Youtube videos to keep them engaged. Or, tap into the audience members that listen to their content by releasing a podcast of your own.   
Whatever content you decide to focus on, be sure to fit it into themes that make sense with your service offerings. So, if you're a wedding planner, pick content themes that are centered around creating the perfect wedding day for your clients or the behind-the-scenes things people may want insight into. Or, if you're a photographer, talk about editing software or ideal shoot locations. Keep a running list of topics handy so you can always have an idea of what your next piece of content will be.
Pro Tip: Your website is the only channel that you explicitly own, so make sure that it's working for you to draw in more clients. For tips on how to make your website shine, head over to Alan Berg's webinar to learn more.
3.  Takeaway 3: When it's time to share your content, make sure you do it in a way that people will want to consume it
Again, distribution is the main piece of the engagement puzzle, so Andrea made sure to emphasize ways to get the most out of content distribution so pros can get more views and clicks. Below are some tips Andrea shared:
For blog posts and articles, one way to create excitement and boost engagement is to serialize them. This way, you can market one article or an entire series. 

When creating a long-form video, a good rule of thumb is to keep them under 15 minutes in length. Most people will drop off past that, so try to create videos that are between 8-12 minutes. Then, publish a blog about the video and post a still or image from your video to drum up interest.

Keep short-form videos less formal so you can really focus on delivering your message without all of the fanfare. Whether that's going live on Instagram or Facebook to talk with your audience or creating a

reel or TikTok video

, be sure to keep it light and interesting. Then, share it with your other social accounts to reach those audience members.
Bonus tip: Stretch your content out to create interest and see what resonates. For a longer video, for example, pull images or quotes from it and post them on your social channels leading up to its release. It will not only create a lot of engagement, but it will also clue you into what kinds of topics really matter to your audience.
4.  Takeaway 4: Be consistent with your content
Another point that Andrea shared was how and when to actually talk to your audience. It's important to remember why your audience wants to engage with you in the first place – they like you and/or what you're offering. So, make sure that you're talking with them so you can share your expertise and personality. This will help create more buy-in on your brand, build trust and lead to more business.
So, keeping this in mind, be sure to post frequently (and appropriately) to each of your channels. For TikTok, try to post twice a day because the more often you post there, the better. For Instagram and Facebook, post to your grid a few times a week, but post to your stories 3-5 times a day. To make sure that you keep track of your content distribution schedule, and the content itself, Andrea recommends opting for a project management system like Trello. That way, you'll be able to keep everything organized and easy to deploy.
It's impossible to walk through all of the helpful advice Andrea offered, so be sure to watch the on-demand version so you can get even more helpful takeaways!
Photo Credit: Colorjoystock.com
Let's grow your business together!
Start advertising on The Knot and WeddingWire, the top two wedding planning platforms.