Marketing
Social Media
Content Creation Hacks to Save Time
By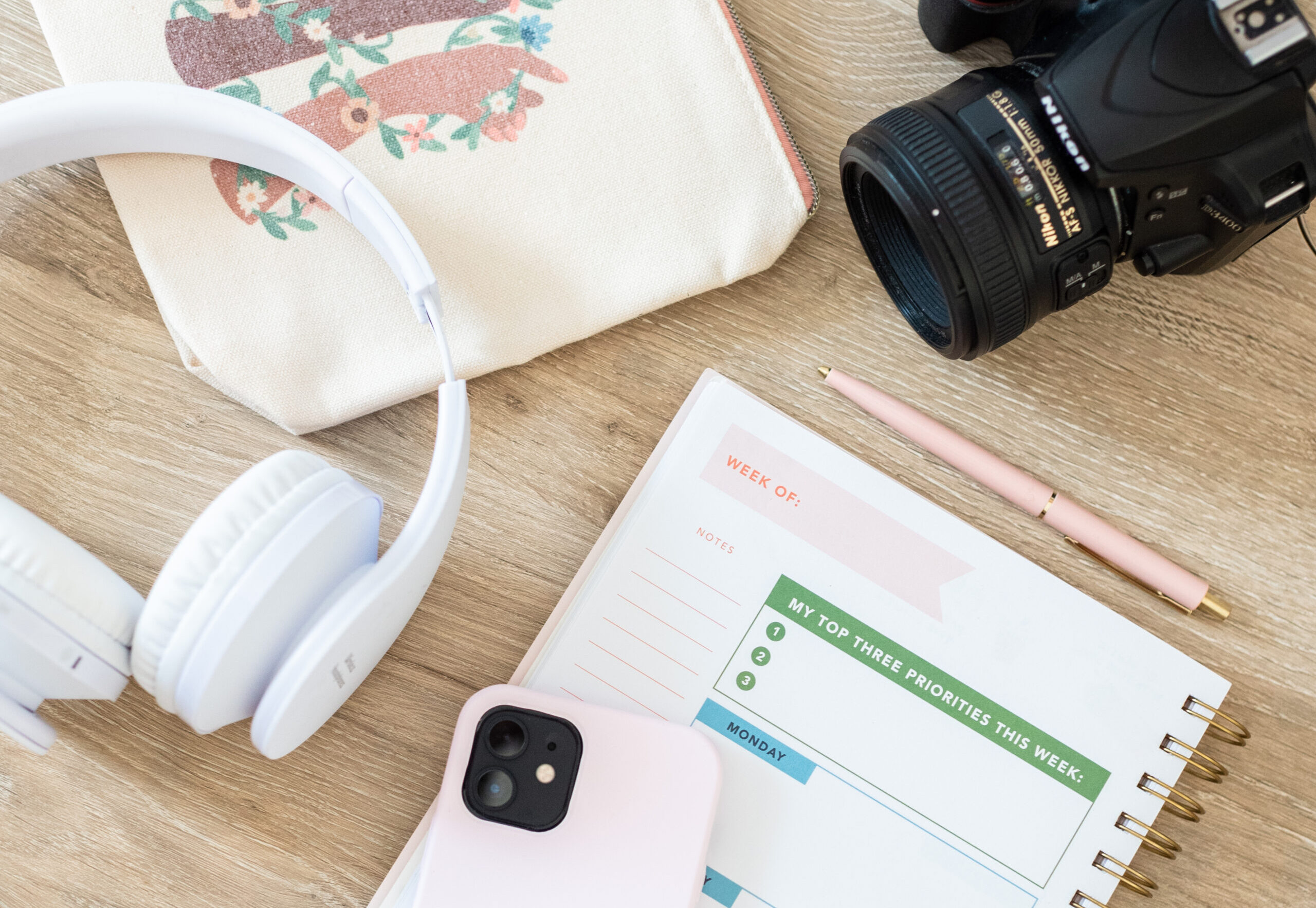 Tips for
creating content
when you're so dang busy
It's important to be efficient with your time when you are running a wedding business because there are always things to do. From admin tasks that keep things organized to marketing tasks that ensure you're getting a steady stream of inquiries, "busy" is a word that describes most days—and makes any tip to help you save time valuable. Today, then, we're sharing our best tips to help you create content in less time, so you can keep pushing towards your goals. Read on for time-saving strategies, helpful hacks and expert advice from two of our WeddingPro Educators.
Having a plan will save you time
It's true. Creating a plan ahead of time is perhaps the best thing you can do to save time in the future. Why? Because it saves you from the stress of needing to come up with an idea, find or create the photos or videos you need and write something compelling all in the same moment. So, if you take only one lesson away from this piece, let it be that sitting down to plan what you need to do in advance is an investment that makes creating content go much faster in the future. But don't think you have to create an entire content strategy to experience the benefits, mapping out a month's worth of content or simply planning what you are going to need for next week can save you time.
Pro-tip: Create a short list of things you want to capture throughout your work week or on a wedding day to print out as a reminder to get it done.
"The best way to ensure that you continue to create content even when you are busy and bogged down with client work is to have a schedule written in advance with topics that you can easily pull from. If you have your talking points at the ready, it is much easier to add a photo and just post! Also, if you are creating video or podcast content, consider filming and taping in advance. You don't have to post everything at once. Instead, hold a few pieces back and release them when you are too busy to create in real time." – Andrea Eppolito 
Batching your content creation makes things more efficient
Letting yourself get into the zone isn't just helpful for the creative process, it is great for content creation too. Because whether you need more time to get in the right headspace to write blog posts or find your groove when scheduling out social media content, allowing yourself to focus just on content will help you get more done in less time. What are content tasks you can batch? Here are a few ideas to help you organize your efforts:
Schedule a quarterly recurring meeting on your calendar to download the best new images in your portfolio, archive them in Dropbox or Google Drive and upload them to your social media scheduler and Canva accounts. This will save you from needing to dig through your entire portfolio looking for an image when you need it

After you've downloaded your new portfolio favorites, update your Storefronts with a few

Block 1 or 2 hour-long appointments with yourself a month so you can schedule your social media content for 1-4 weeks ahead

Spend a day at the start of each quarter and write 3 blogs posts you can publish over the coming months

Spend 30 minutes turning your newest

client reviews into social media content

that can be shared over the next month or two
"Batch creating is my favorite and most efficient way to get content creation done. Whether you like creating an outline of ideas to video and photograph or just save a bunch of TikToks or Instagram Reels to recreate later, doing it all at once will help maximize your time spent. Pick a day and time slot that works for you and bang out all the content creation you can at once. Personally, I also enjoy only needing to do hair and makeup once for a whole slew of photos and videos!" – Vanessa Joy
Make it a habit
It takes time to hone your content skills so making it part of your routine is important—getting in the practice will make you faster. So, instead of procrastinating or putting things off so much you haven't done anything in months, turn your tasks into smaller and regular habits. Here are a few ways you can do yourself a favor and create the pieces you can use in posts, stories, reels and TikTok videos:
Take behind-the-scenes photos and videos of you working (especially at things like tastings, design meetings, mockups, at the floral mart, walk-throughs, etc.) 

Do a face-to-screen video as you first get on-site to each wedding talking about the day ahead

Take photos and videos throughout the day (before and afters, behind the scenes and video reviews from your couples if you can)
Pro-tip: Create a shared album for weddings and invite the vendors to add their images so everyone has more to use. And be sure to always tag vendors in the content you post to make it easy for them to share and ask them to do the same.
Looking for more ways to get your social media marketing tasks done and out the door? Here are our tips to help you easily manage social media (with caption prompts too!) or dive in deeper with our social media guide.
Photo credit: ColorJoyStock.com
Let's grow your business together!
Start advertising on The Knot and WeddingWire, the top two wedding planning platforms.