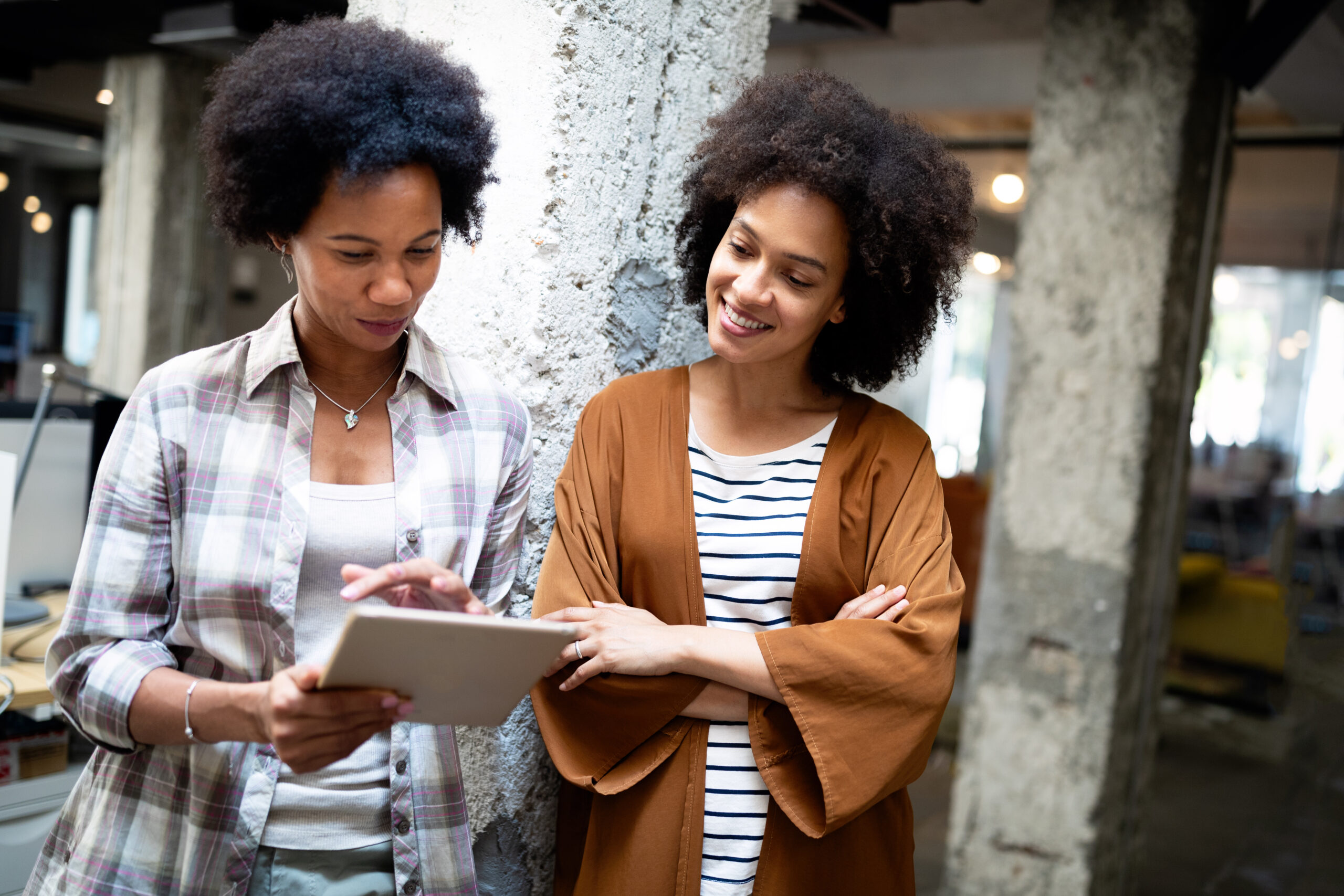 Tips to help you get more
word-of-mouth wedding leads
Poll any number of wedding pros about referrals from past clients and we're pretty sure you're going to see that everyone loves them. Because, along with finding your business on The Knot or WeddingWire and or looking through your website, a personal referral or vote of confidence can be a powerful tool that gets you more clients. The trick though? Staying top of mind with the couples (or other pros) you might have worked with 6, 12, or even 24 months ago. 
So today, we're sharing our top tips to help you keep your business top of mind with your past couples and professional network. Read on for actionable advice that's sure to help you maximize your word-of-mouth referrals.
Why do word-of-mouth referrals matter?
We often talk about the importance of getting and showing off client reviews on your Storefronts, website and social media because (oftentimes) your past couples and people in your professional network are the most influential part of your sales team. Think about it. When you're researching something or some service, you expect to have the business owner or service provider say they do an amazing job. And while that confidence is something you want to see, it is expected. Your past clients and professional network are less expected places to hear "you do a fantastic job" because they don't have a stake in your business. That's just part of why client reviews and professional referrals are incredibly valuable—they can be trusted. 
Pro-tip: Here are 8 ways to get more client reviews on The Knot and WeddingWire.
Tips to help you get more wedding leads
It starts with top-notch service
"The most important thing to do is always be professional and provide top-notch service. This will ensure that your clients are happy and will want to refer you to others. Second, never underestimate the power of simply keeping in touch. Send your past couples and pros you really enjoyed working with a handwritten note and check in with them from time to time to see how they are doing. This will show that you care about them and their happiness. Lastly, make sure you are constantly marketing yourself. Attend wedding education and networking events (like WeddingPro COR), and make sure your website and social media platforms are always being refreshed." – Jacqueline Vizcaino of Tinted Event Design
Make the extra effort
"Networking events and conferences are great ways to stay top of mind. Also, approach each relationship asking yourself, 'How can I help this person?' or "How can I make their lives easier?" Doing helps make sure you're interested in their needs over your own. Also, social media sites do a great job of letting you know what's happening in other people's lives (even if we're talking about their birthdays). Send private messages to congratulate them because it shows you are making an extra effort and it keeps you top of mind. Lastly, if you see a post or article that you think might be of interest to them, send it to them along with a note saying it made you think of them." – Alan Berg
Include couples in your submission prep
"For many, real wedding submissions are a publicity strategy when in fact, they can do wonders for staying top of mind with both clients and vendors. Imagine the power of being able to revisit the celebration 6 months down the line with the good news that the event is to be featured. While you'll want to still primarily oversee the submission itself (along with the photographer), consider pulling in the couple to get their wedding story so they can have a moment to relive their day. When pulling together the vendor list, be sure to include everyone- that means their company name, website and Instagram handle, to ensure appropriate crediting. When the time comes to share the good news, consider going above and beyond simply sharing the URL. If you have the right permissions, share images from the day along with a list of all vendors and their Instagram handles so you can maximize the opportunity for everyone. If the feature is in print, consider mailing or dropping off a hard copy to the couple as well as a few choice vendors along with a handwritten note." – Meghan Ely of OFD Collective
Treat people as you would your friends
"Treat your clients and fellow vendors like friends. Don't forget things like their birthdays, to thank them in the form of a nice little gift when they refer you or book you and congratulate them on achievements like getting published in a wedding blog or a magazine." – Vanessa Joy of Vanessa Joy Photography
Cultivate your relationships
"Givers get, and when you make quality referrals, you are much more likely to see the favor returned. The best referrals come from cultivated relationships and those require an investment of your time. Think of yourself as a matchmaker and always ask thoughtful questions and really listen to the answers. Share educational resources with the people you think might find them helpful. And when you receive a referral, always acknowledge it with a handwritten note or small token of appreciation. That personal touch sets you apart as someone who truly appreciates referrals and strong relationships." – Peter Mitsaelides of Brooklake Country Club and Events
Pro-tip: There are lots of quick things you can do to stay top of mind as well! Sending holiday cards, celebrating anniversaries on social media, creating content around client reviews and tagging vendors in the images you share are all ways to increase word-of-mouth referrals.
Want to go beyond referrals to make sure you're getting all the inquiries you can? Here are 5 things you can do to get more wedding leads.
Photo Credit: NDAB Creativity / Shutterstock.com