All WeddingPro 2021 Webinars in One Easy Guide
By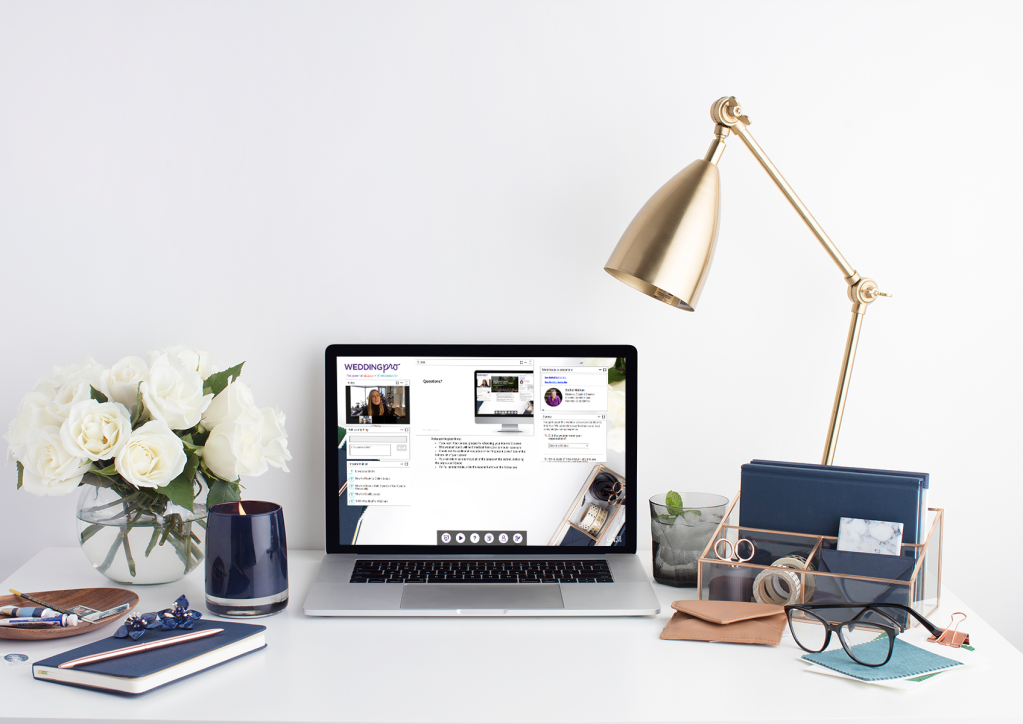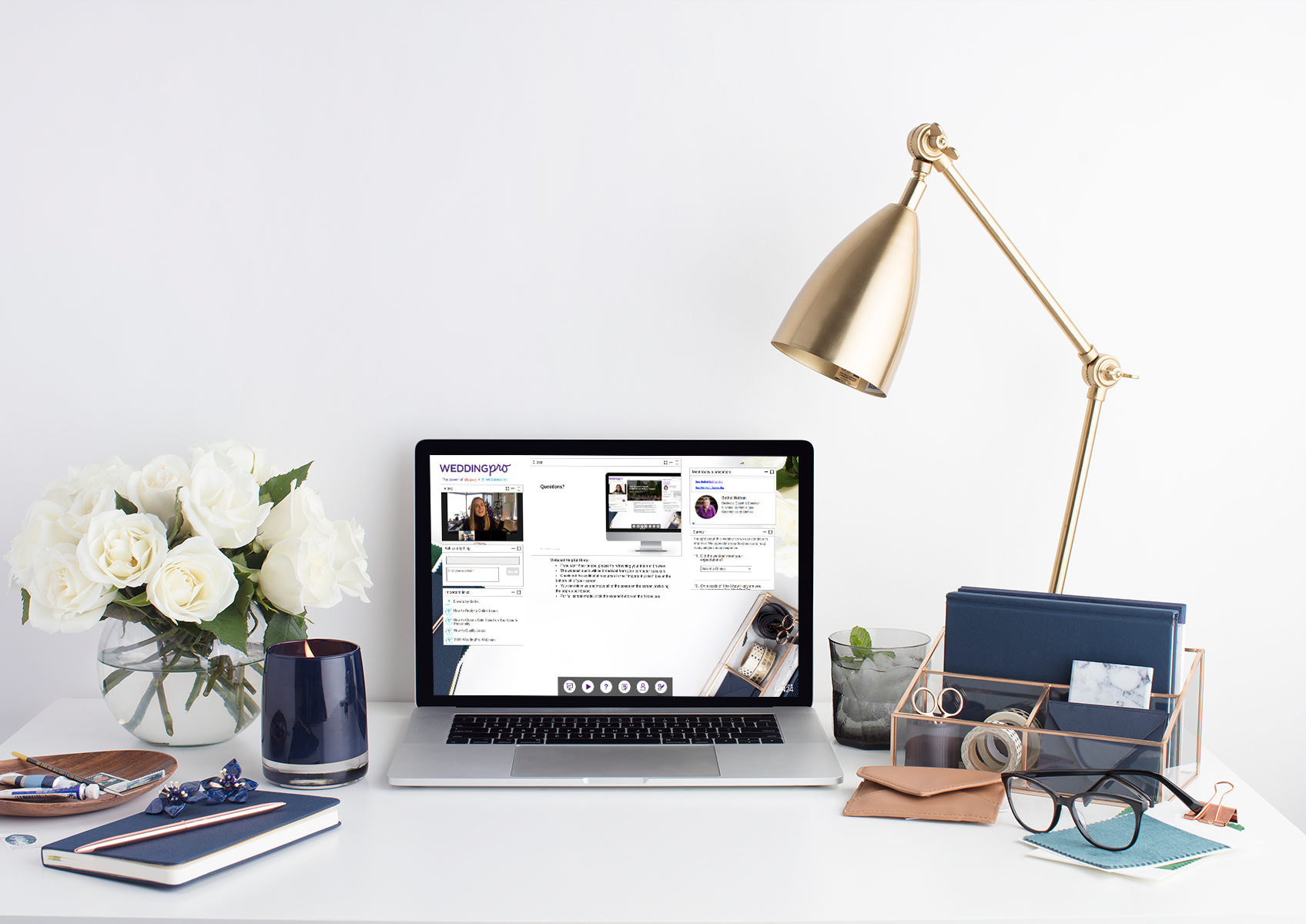 Missed a past webinar or just can't get enough? We get it! That's why we created this one-stop shop for all 2021 WeddingPro webinars. You can find the replay links and registration links for all of our webinars for the year in this guide.
Looking for our 2020 webinars? Check out the replays here!
How to Make Your Website Shine this Engagement Season 
Engagement season is officially upon us, but are you and your website ready? It's one of your most important "employees" because it's working 24/7 to get couples to connect with you. Join WeddingPro Educator Alan Berg, author of "If your website was an employee, would you fire it?" for this fun, interactive webinar. In this session, you'll get website best practices you can implement NOW to book more couples this engagement season, the four things you should have on every web page, and Alan will review some of the attendee's websites… LIVE on the webinar!
Venue Webinar: Calculating ROI for Profitable Decision Making
When it comes to making decisions for your wedding venue, you often need numbers to back them up. WeddingPro Educator Tom Chelednik will walk through just what ROI (return on investment) tracking is and how to use it to make informed, educated decisions on how and where to spend your marketing dollars. By the end of this session, you'll get simple, repeatable steps to effectively track ROI, tips to bring you more profit, and a downloadable spreadsheet to put it all into action.
The Psychology and Profit of Pricing
Knowing the right methods to pricing and packaging can be advantageous to your bottom line and help you exceed your profit goals year after year. To help you feel confident with your numbers and book your services at higher rates, luxury wedding photographer Vanessa Joy is here to guide you on how to organize your pricing, boost sales with each couple, and implement psychology and logic in your packaging and presentation.
Can't Buy Me Love: Managing Your Online Reputation
It probably comes as no surprise to you that we are in a highly personal industry, where let's face it, emotions can run high. Add in a year of making difficult decisions on the fly and setting firm boundaries with couples—it's likely you've had moments where things didn't go according to plan. And after dealing with some of the most trying months in the industry, the last thing you want is for your hard-earned reputation to suffer.
To make sure you have the necessary tools to deal with these sticky situations, WeddingPro educator Alan Berg is giving a crash course in online reputation management.
Using Reviews to Book More Couples
Whether good or bad, online reviews are one of the most visible ways to generate interest in your business and they play a key role in whether or not a couple will book your business—but collecting them and making them work for you isn't always as easy as it sounds.
Join WeddingPro Educator Krysta York to learn how to ask for the 5 star reviews that you earned and start utilizing them like the powerful business tool that they are.
How to Be an Ally With Your Business
You can wake up every day and do your job, or you can wake up every day and work to make our industry and the world a better, more equitable place through your job! Join us and wedding planner and WeddingPro educator, Jove Meyer on Tuesday, June 29 from 3-4 p.m. EDT to learn how to be a real ally within your business and how to use your work to impact the lives of others for the better. 
How to Define Your Ideal Client and Bring in More Business
Even the most effective sales and marketing strategies will fail to hit the mark if you're engaging with the wrong audience. In this session, WeddingPro Educator Aleya Harris, CPCE will reveal the importance of building an ideal customer avatar (ICA) and provide a simple step-by-step framework to create your own. She'll also demonstrate how business owners can use their ICA to develop an effective marketing strategy that keeps the inquiries flowing.
COVID Comeback: Is Your Social Media Ready?
Join us and Whitney Little, Director of Social Media at The Knot Worldwide for a live webinar on refreshing your social media approach for the COVID comeback. Whitney will share her best tips on what's resonating with couples and how you can show them that you're ready to help plan the wedding they've been waiting for.
Checklist: How to Get Legally Set in 2021
We're just a couple of months into the new year and there's still time to make sure your business gets off to a solid start in 2021. In this webinar, NYC-based business attorney Kunbi Odubogun will walk through business and legal strategies that are must-dos to set yourself up for a successful year ahead. You'll learn how to take a deep dive into your finances and what to do with the data, key contract provisions every wedding pro needs and what to expect from new clients when it comes to contract negotiations this year and what role COVID-19 will still play in 2021 and how to prepare your business for it.
2021 Research Report: Insights From Today's Couples
We'll share our latest need-to-know insights about today's couples, including how couples changed their wedding plans due to COVID-19, the trends and traditions that remain popular among couples and new trends we see emerging and how recently engaged couples are approaching their wedding and the planning process.
Marketing Strategies to Keep Couples From Saying Thank You, Next
We're officially in the middle of engagement season, which means that you're likely polishing up your business to get ready for the flood of couples who are planning for 2021 and 2022. One of the best places to start? Your marketing strategy for 2021. By the end of this session, you'll have pages full of marketing ideas that will make you stand out and have you well on your way to your busiest season yet.
WeddingPro Educator Vanessa Joy will teach you how to get yourself in front of couples ASAP, leverage your talents to create a buzz about your business and update your marketing with fresh content.
Photo Credit: SC Stockshop//Shay Cochrane
Let's grow your business together!
Start advertising on The Knot and WeddingWire, the top two wedding planning platforms.