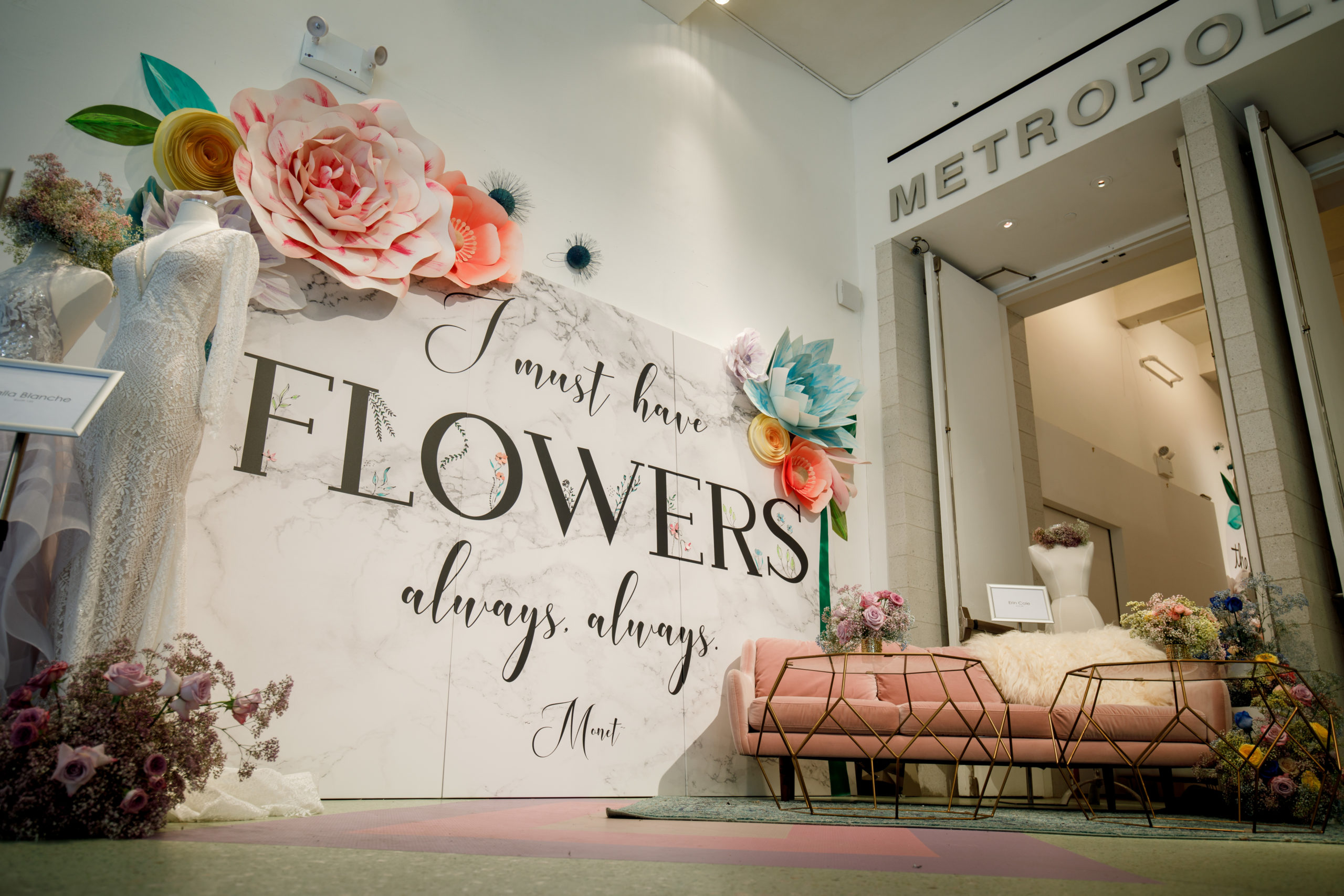 Hello, October. It's the best time of the year! By that we mean Fall New York Bridal Fashion Week (October 5- October 10). We will be back at The Metropolitan Pavilion for The Knot Couture Show (October 6-8) aka a totally unique (multi-day) opportunity to shop the latest bridal fashion trends. Bridal Salon owners from across the country get to see tons of gorgeous wedding attire, accessories and by new merchandise for their stores.
This fall is going to be bigger and better than ever. So whether this will be your first year attending Couture or you visit every season, you're going to have a lot to see. (Haven't signed up yet?? Register here!) Check out the 3 things you don't want to miss at The Knot Couture Show this year!
1. The up close and personal shopping experience
Get in on an intimate experience. Bridal salon owners from the across the country are given time to see wedding attire up close and to connect with the designers one-on-one. (By the way, most designers will have a model (or two) with them to model attire and show bridal salons exactly how the design looks, off the mannequin.). Get excited and see the list of designers you'll get to meet.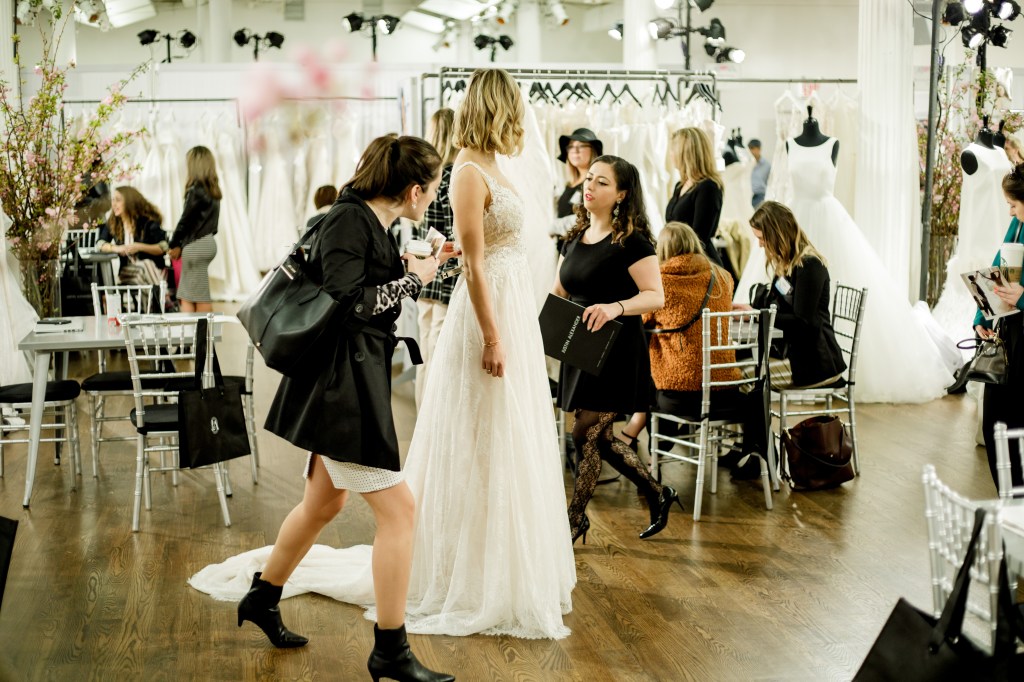 2. A special education session with Beth Chapman
Join us on Monday, October 7 at 9 a.m. on the second floor of The Metropolitan Pavilion for a conversation with WeddingPro Educator Beth Chapman, Owner of The White Dress by the Shore and The White Dress Society. Beth will educate us on how retail is evolving and how you can evolve with it. She will share how to develop a new selling mindset and review the obstacles we face in our new reality. Get ready to learn from the best!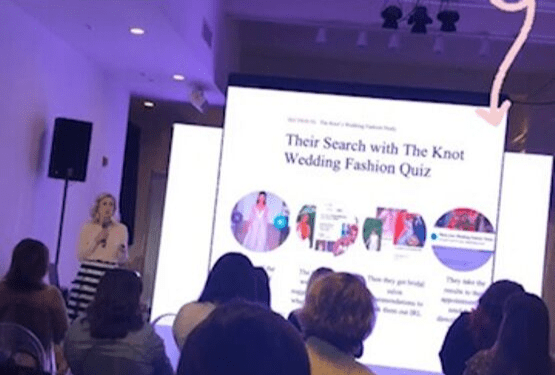 3. Join us for Cocktails and Couture
To kick off the show we are hosting a happy hour with The White Dress Society on Sunday, October 6 at 5:30 p.m. on the second floor of The Metropolitan Pavilion. Kristen Maxwell Cooper, Editor In Chief of The Knot will join us to talk about why it is important to care about size inclusivity because according to The Knot 2019 Fashion Study for Size Inclusivity women sizes 12 and larger were nearly twice as likely as women sizes 0-10 to report feeling self-conscious before dress shopping. Register today to learn how you can be more size-inclusive.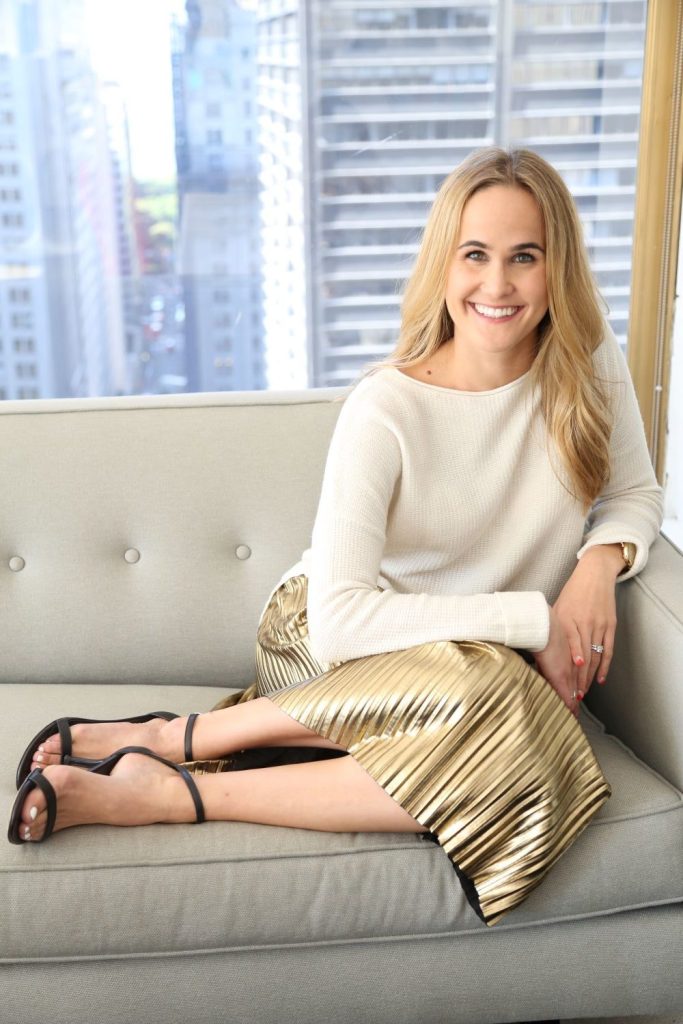 Photographer: Bojan Hohnjec Studio